Here's a peep inside the lavish lifestyles of the Ambani household, which Forbes estimates to be worth $44.8 billion.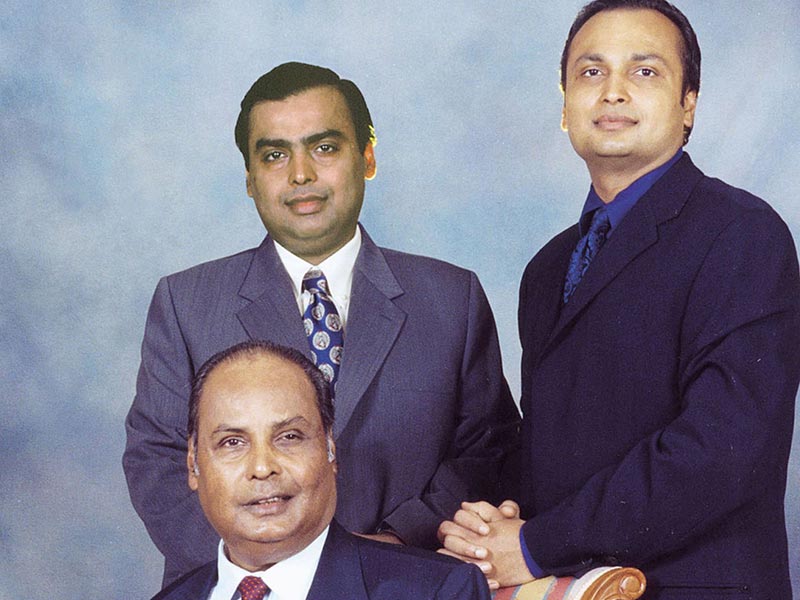 Sure, Crazy Rich Asians painted an astoundingly lavish picture of the region's most affluent. But the real rich Asian family – and we mean the richest of them all, as of 2018 – isn't from east Asia. Meet the Ambanis, whose billion-dollar skyscraper home in Mumbai could easily be five times the size of Nick Young's mansion.
Think a 27-storey, 400,000-square-foot apartment complete with three helipads, a movie theatre, a salon, an ice cream parlour and a garden spanning three floors. Dubbed 'Antilia' after the mythical Atlantic island, it is estimated to be one of the world's most expensive properties – second only to the Buckingham Palace.
Here's a peep inside the lavish lifestyles of the Ambani household, which Forbes estimates to be worth $44.8 billion.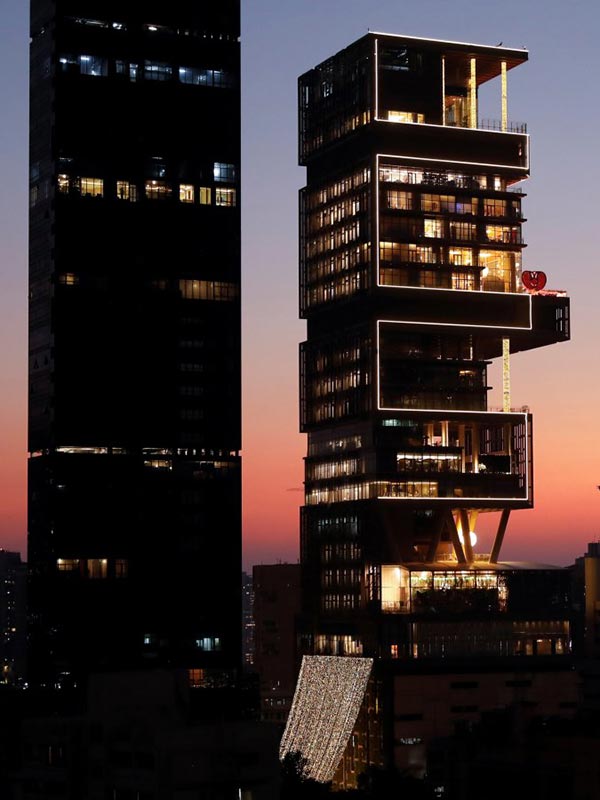 Mukesh Ambani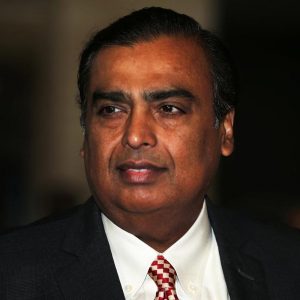 The man of the house, Mukesh Ambani, surpassed Jack Ma to become the richest man in Asia this year. His late father is Dhirubhai Ambani, the founder of Reliance Commercial Corporation or what is today known as Reliance Industries Limited.
Following his father's death in 2002, he was caught up in a power struggle with his brother Anil Ambani which ultimately saw a split in the company. He was given control over the oil, gas, petrochemicals and refining divisions, while Anil took over asset management, construction, entertainment, power generation and telecommunications.
Today, the 61-year-old is the chairman, managing director and largest shareholder of the conglomerate, which is also a Fortune 500 company. He married Nita Ambani in 1984 and together, they have two sons, Akash and Anant, and a daughter, Isha.
Nita Ambani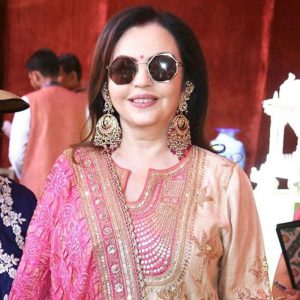 In 2016, Nita was named "The First Lady of Indian Business" by Forbes. She is the founder and chairperson of Reliance Foundation, the philanthropic arm of Reliance Industries Limited, where she is a non-executive director.
Prior to that, she was a school teacher in her hometown of Mumbai. She later founded the Dhirubhai Ambani International School (ranked one of Asia's best schools by Indian media) and Indian Premier League cricket team, Mumbai Indians. The International Olympic Committee elected her as a member in 2016, making her the first Indian woman on the board.
Akash Ambani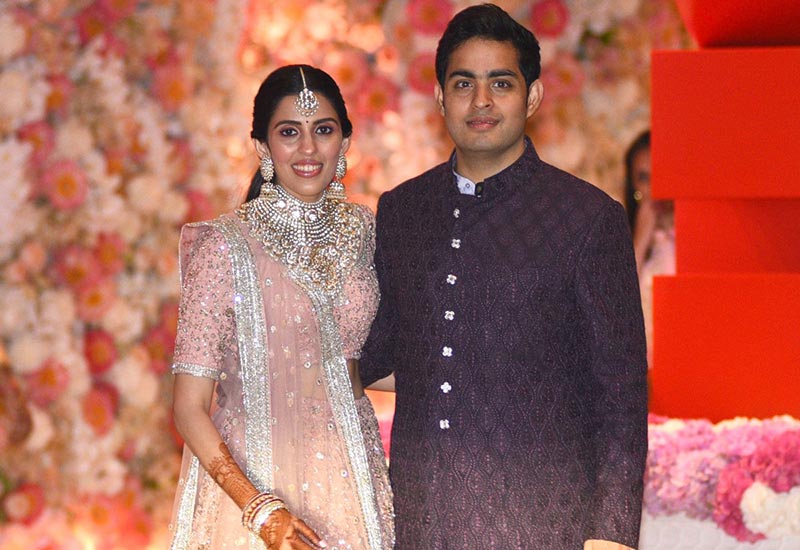 Mukesh's eldest son, Akash graduated from Brown University with a degree in economics. After returning to Mumbai, he cut his teeth as an intern in the family business before taking up the role of Chief of Strategy at Reliance's 4G telecommunications company, Jio.
The 27-year-old recently got engaged to his school sweetheart, Shloka Mehta, the daughter of India's renowned diamantaire. They celebrated their pre-engagement party in June and are expected to get married in March 2019.
Isha Ambani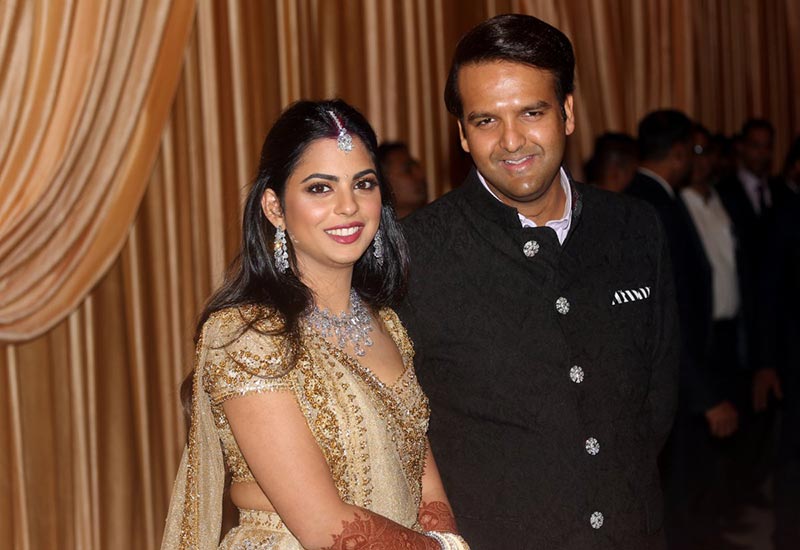 Akash's twin sister Isha recently made headlines for having one of the most extravagant weddings of the year. Her pre-wedding celebrations with Anand Piramal, heir to a real estate and pharmaceutical business, involved a private concert by none other than Queen B.
Yes, B for Beyoncé. And it wasn't just a one-song show, the singer actually performed "Crazy in Love", "Naughty Girl" and "Perfect" in between outfit changes.
View this post on Instagram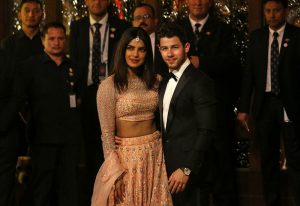 The guest list was no less impressive, naming the likes of Hillary Clinton, James Murdoch, newlyweds Nick Jonas and Priyanka Chopra as well as Bollywood stars Shah Rukh Khan, Aishwarya Rai and Salman Khan.
After the pre-wedding ceremonies in Udaipur earlier this month, the couple tied the knot at Antilia on December 12. The wedding was estimated to cost approximately $100 million, though a Reliance representative claimed the actual sum was less than $15 million.
Wedding bells aside, what's her story? Like her older twin, she's an Ivy league alumnus from not one but two colleges, Stanford and Yale. While at the latter, she gave her father the idea behind Jio. Upon graduation, she worked as a business analyst in McKinsey & Company before obtaining her masters in business administration and joining the boards of Jio and Reliance Retail, where she remains today.
Anant Ambani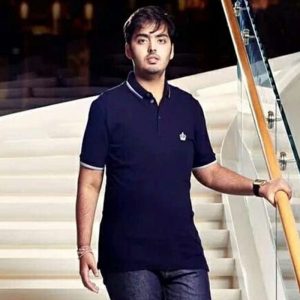 Twenty-three-year-old Anant may be the youngest in the Ambani clan but has reportedly started attending company events and meetings, following in the footsteps of his older siblings. This just days after he graduated from Brown University with a major in economics (like Akash), too.
Rumours about his engagement to long-time friend Radhika Merchant, daughter of the CEO and vice-chairman of pharmaceutical company Encore Healthcare, surfaced around May this year. However, the rumours were later dismissed by a Reliance spokesperson.
His most inspiring achievement thus far has nothing to do with business or relationships though; it's how he lost 108kg of weight within 18 months.
During childhood, he suffered greatly from asthma and was prescribed with steroids that eventually led to medically-induced obesity. To complicate things further, he developed hypothyroidism, a condition which slows down metabolism. In his determination to lose weight naturally (as opposed to undergoing a gastric bypass surgery), he followed a strict diet and exercised regularly – five to six hours a day, to be specific.
The story of his weight loss made it to several Indian newspapers and even received a personal shoutout on Salman Khan's twitter.
So happy to see Anant Ambani,lots of respect n sooo happy fr him.Takes a lot of willpower to loose 108kgs in 18mnths pic.twitter.com/Rfd6pgAeEn

— Salman Khan (@BeingSalmanKhan) April 10, 2016
Whilst all three of Mukesh's children are now involved in the business in varying capacities, his succession plan has yet to be revealed. And so, it remains to be seen who will take over the $100 billion company.