From the opulent jewel-toned designs to the appearance of iconic Malaysian models of the '90s, here's everything you need to know about the show.
Last Friday, Khoon Hooi presented his Fall/Winter 2018 collection in conjunction with the opening of his store in APW Bangsar. And if Instagram has anything to say about it, it was a memorable evening for many of the local designer's fans and friends who turned up to show their support.
Held in partnership with BMW Malaysia as part of their Fashion in Motion V.2 project, the high-octane evening brought together new and familiar faces – and we mean that in varying aspects.
From the opulent jewel-toned designs to the appearance of iconic Malaysian models of the '90s, here's everything you need to know about the show.
The regal setup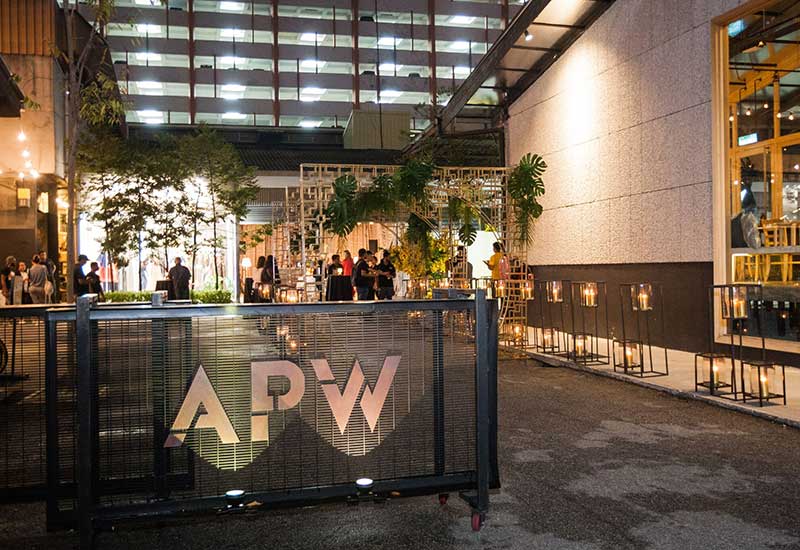 (swipe left for more)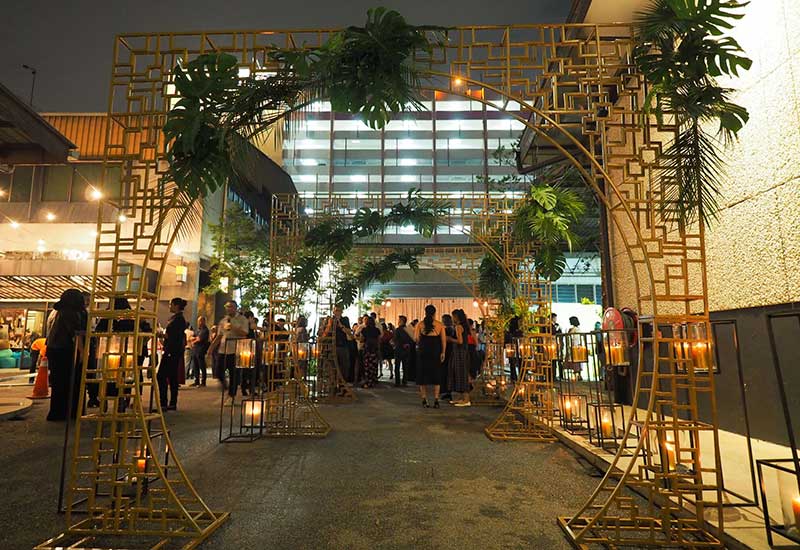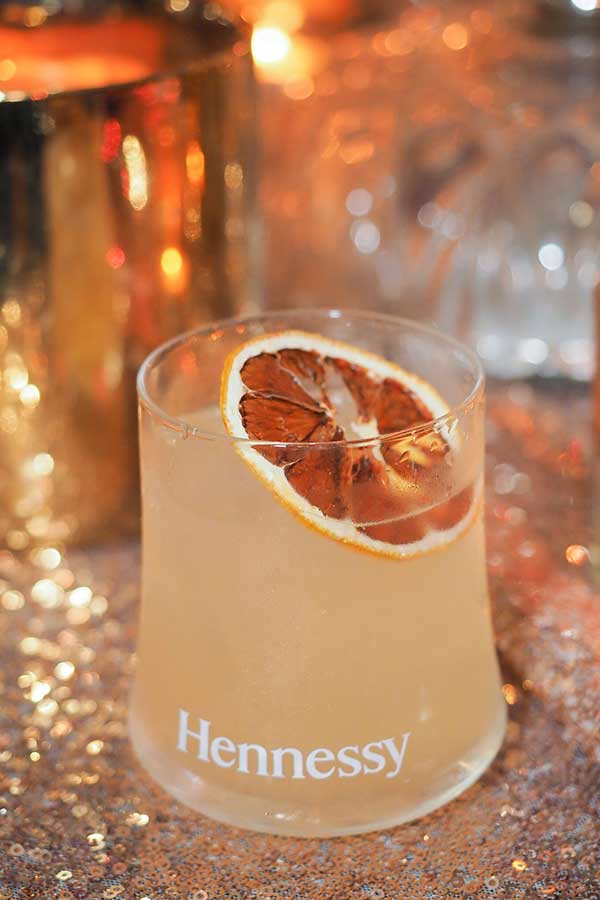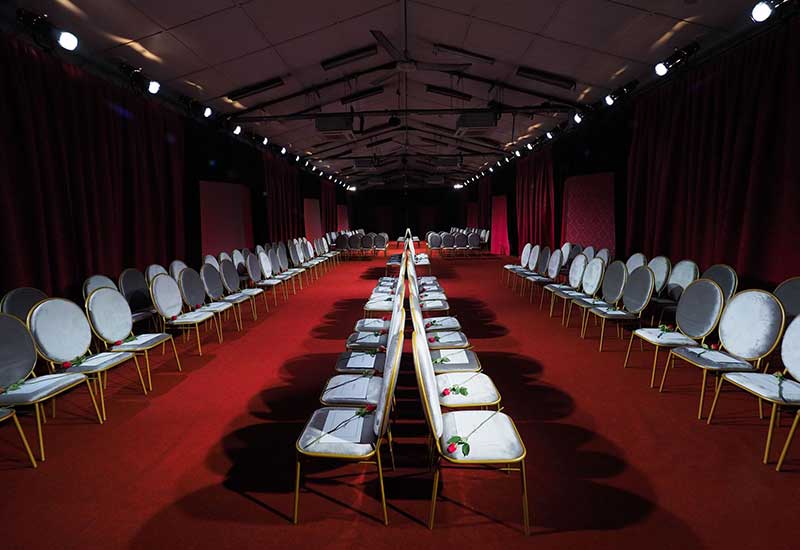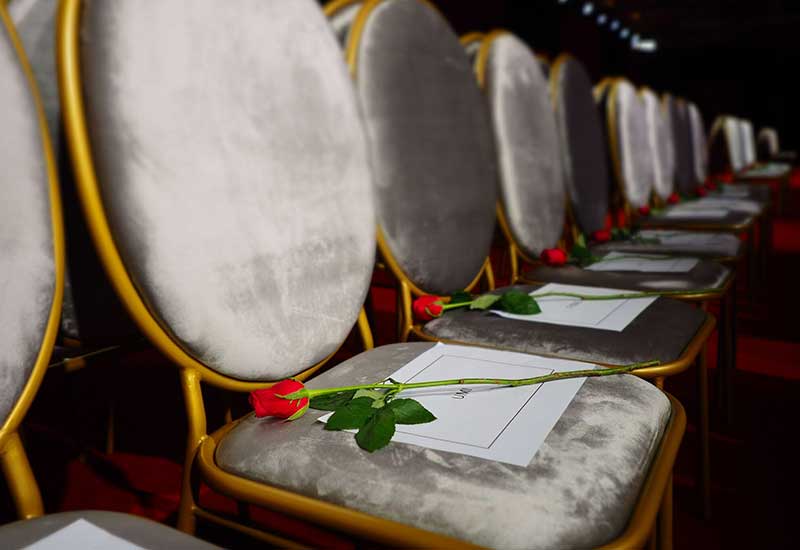 Greeting guests at the entrance were golden arches and brightly-lit candles giving a foretaste of class and elegance. Further in, a table set with chandeliers, flowers and more candles in glass vases and gold containers laid magnificently for photo opportunities. Guests could also get upclose with a fleet of all-new BMW X2 models on display, while enjoying signature Hennessy cocktails on the side.
Fit for royalty designs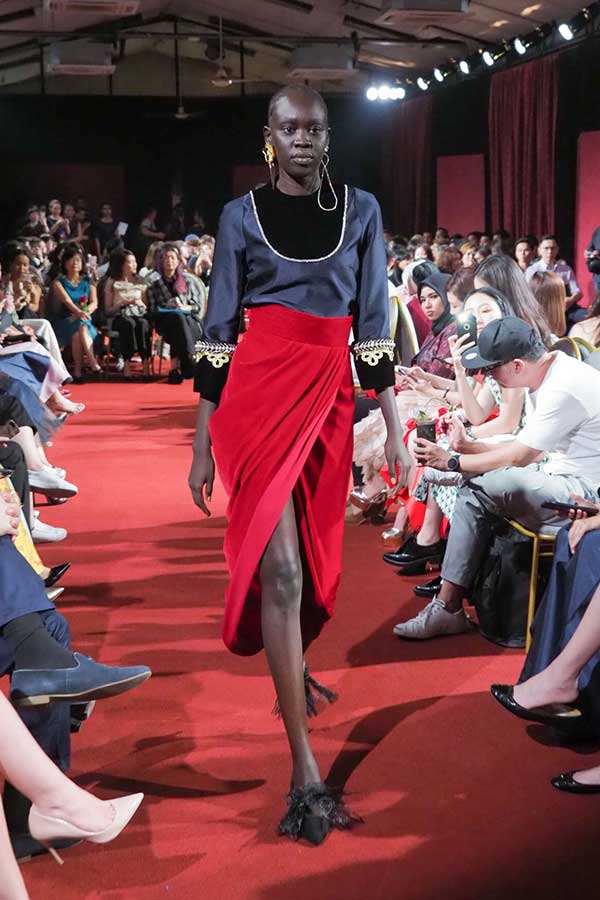 (swipe left for more photos)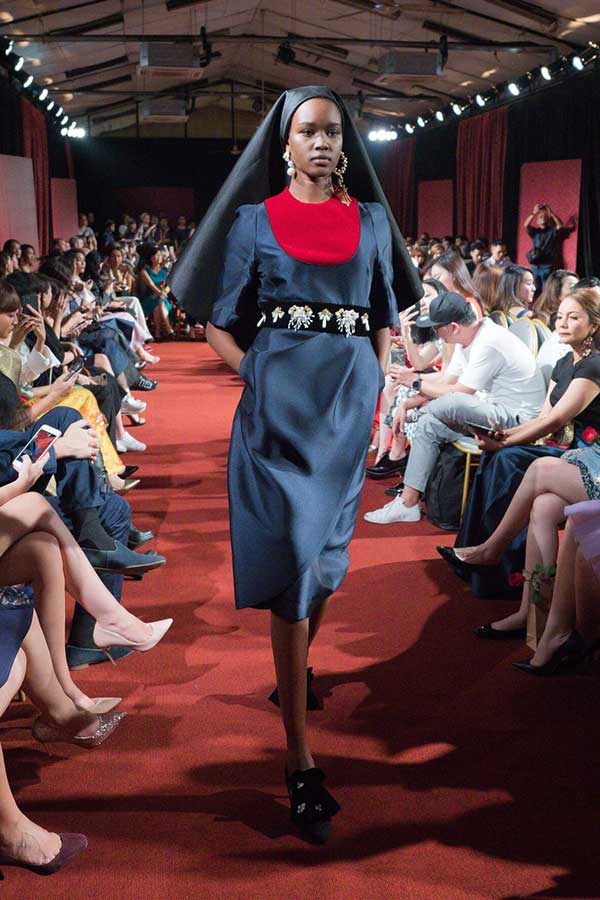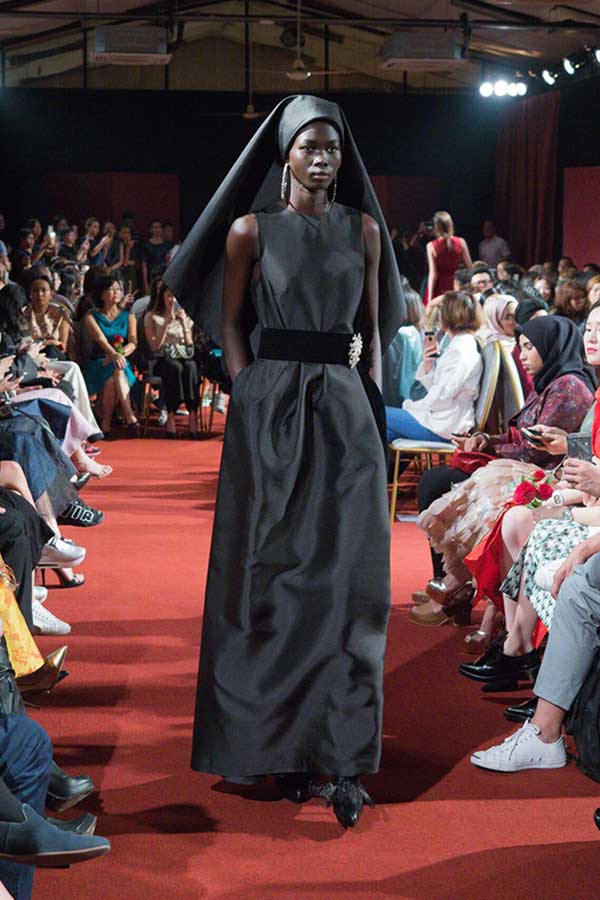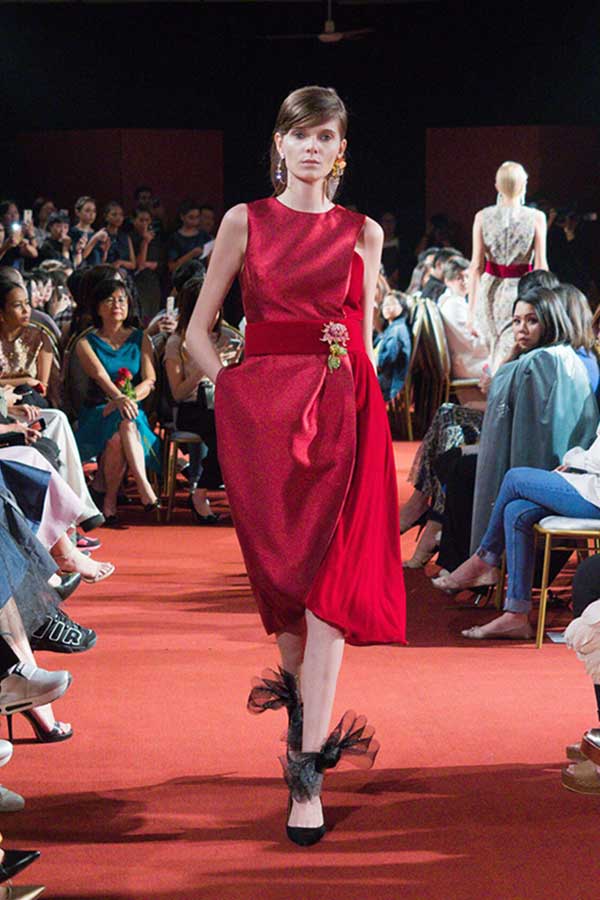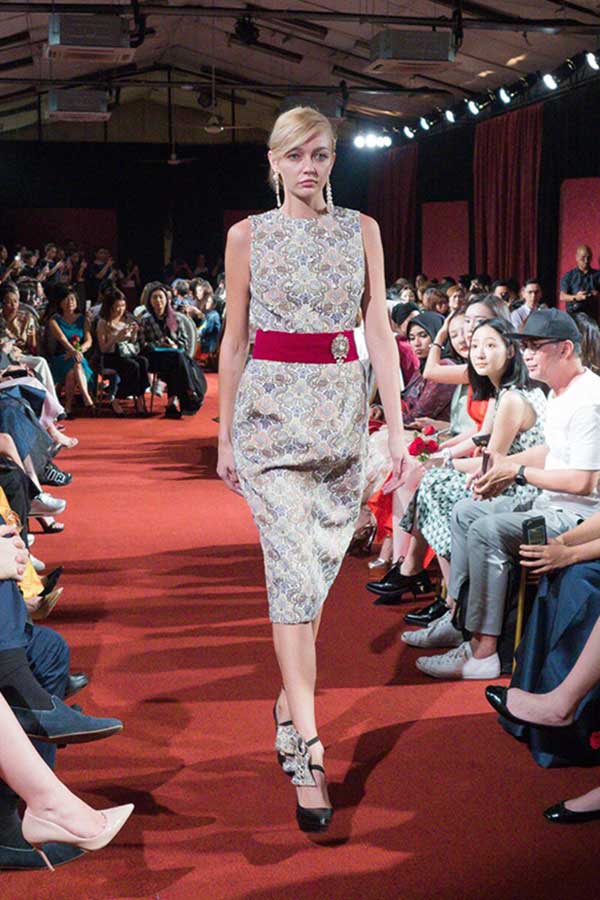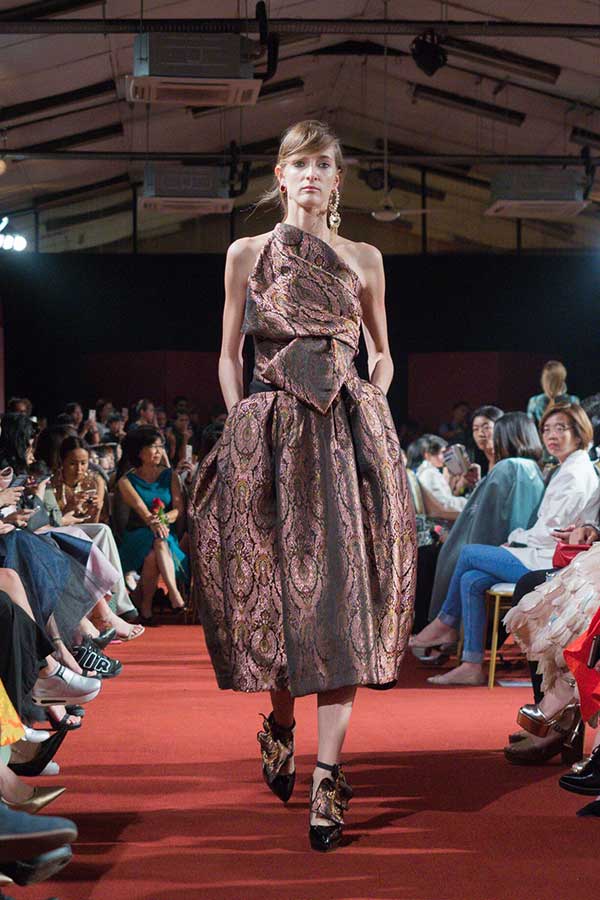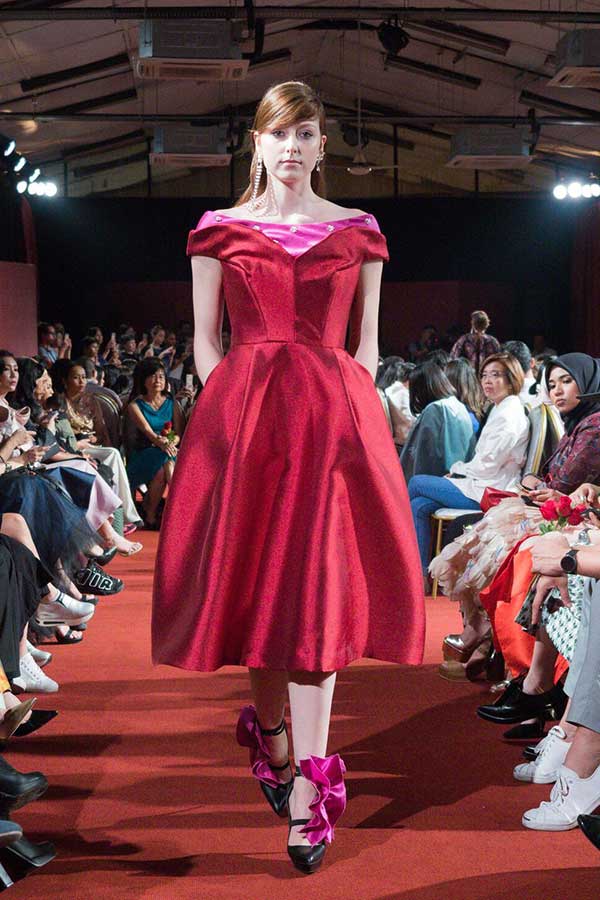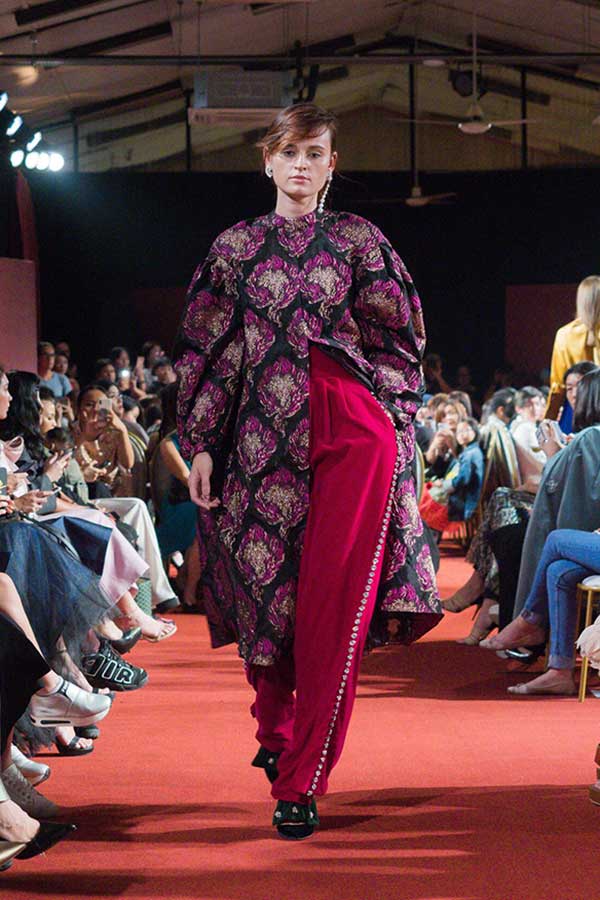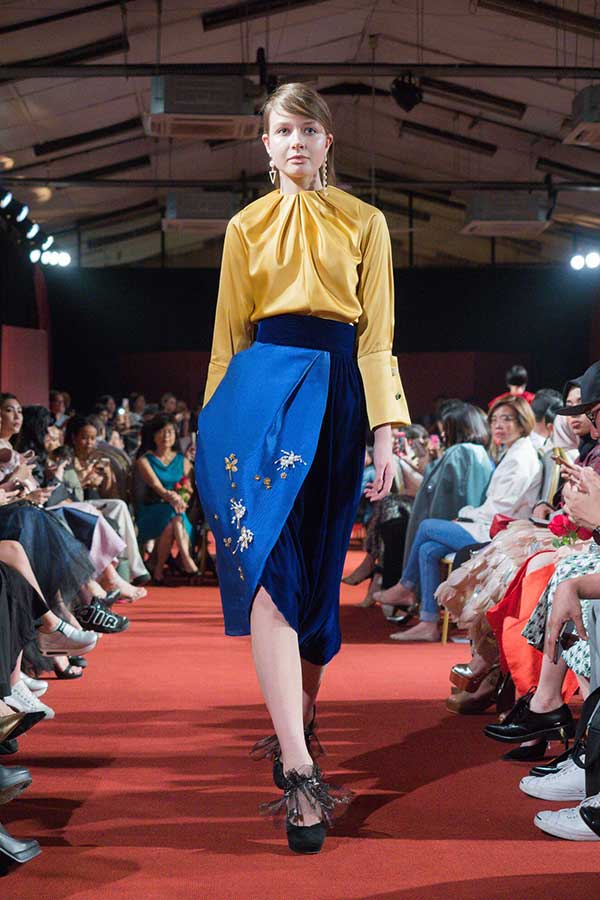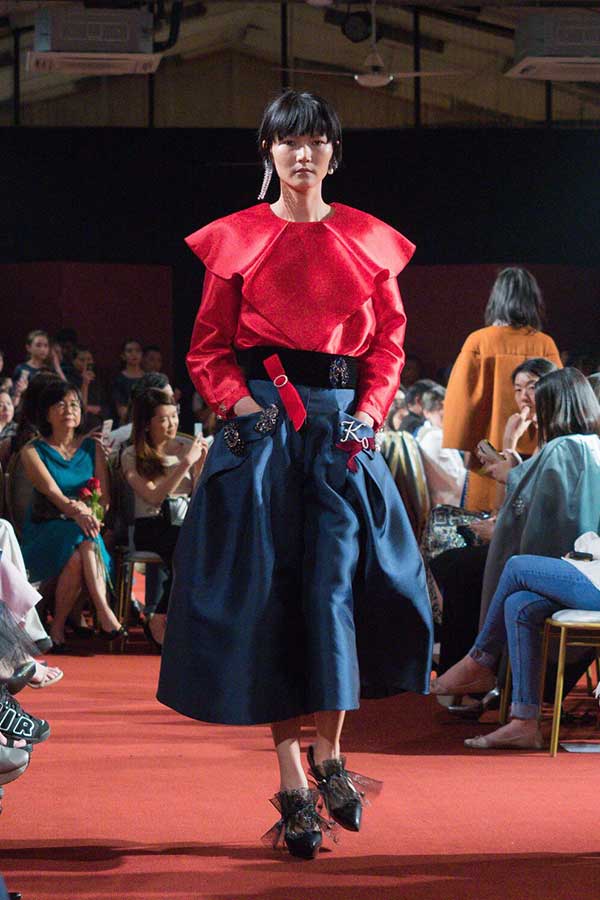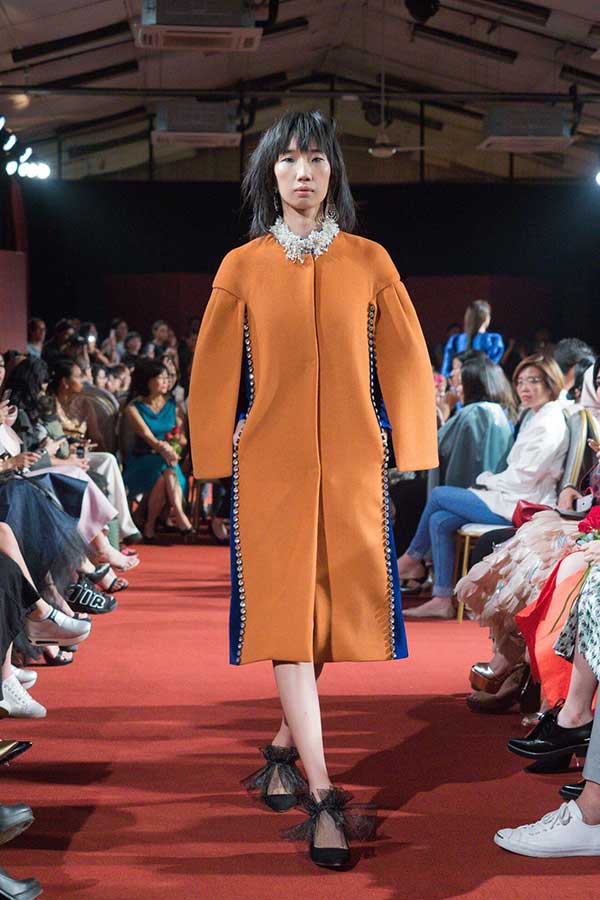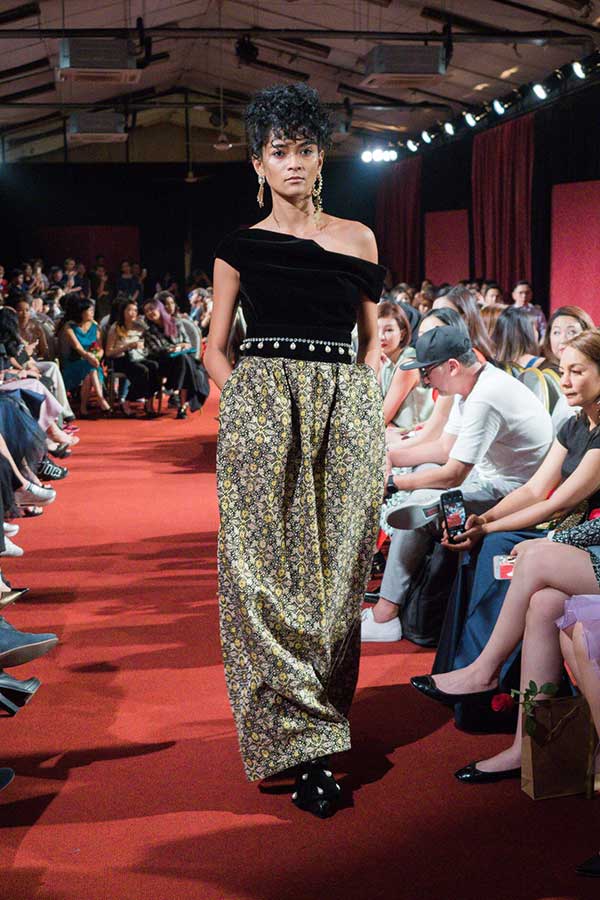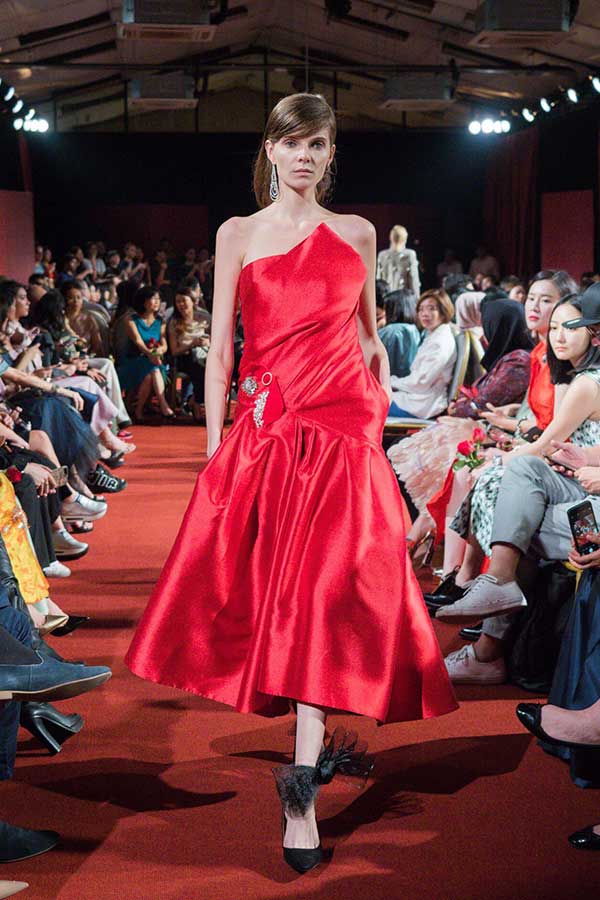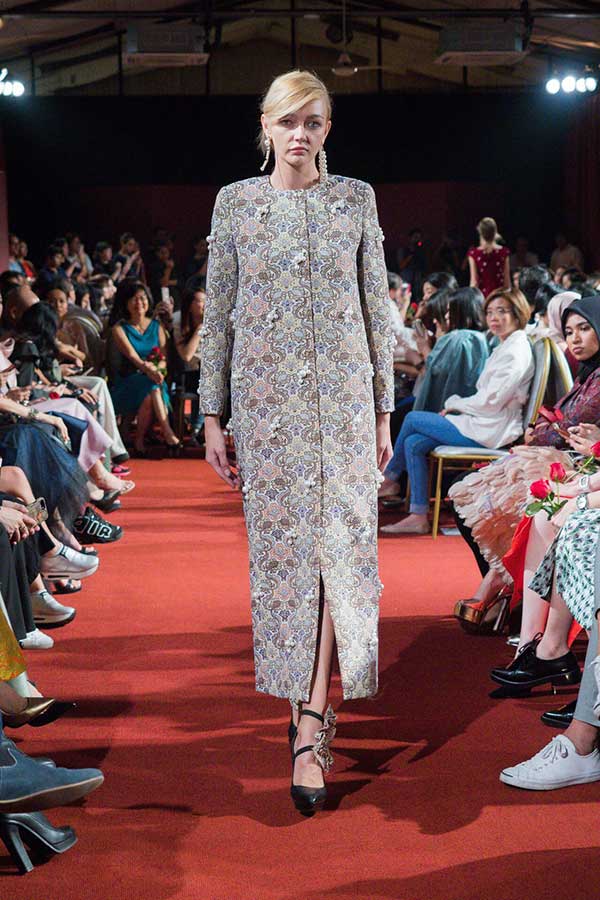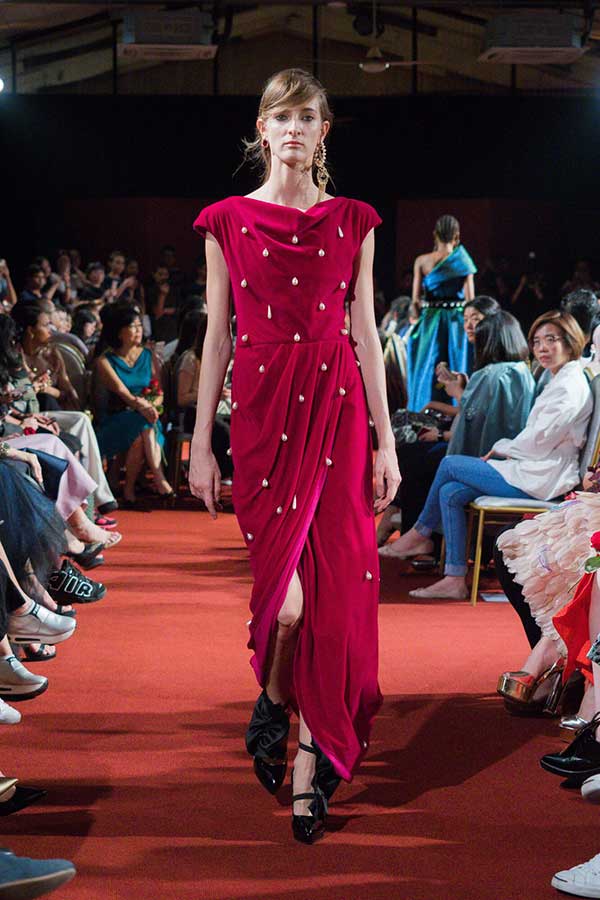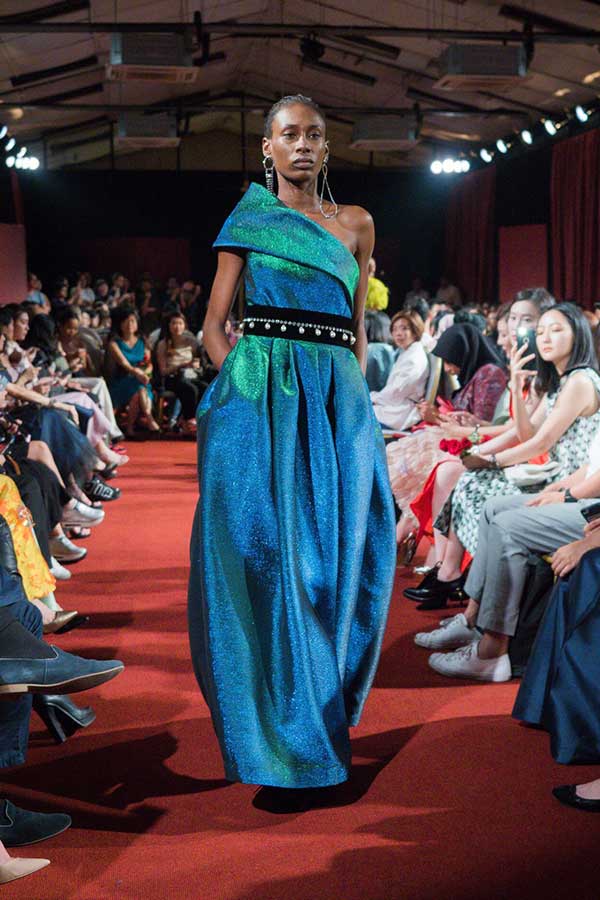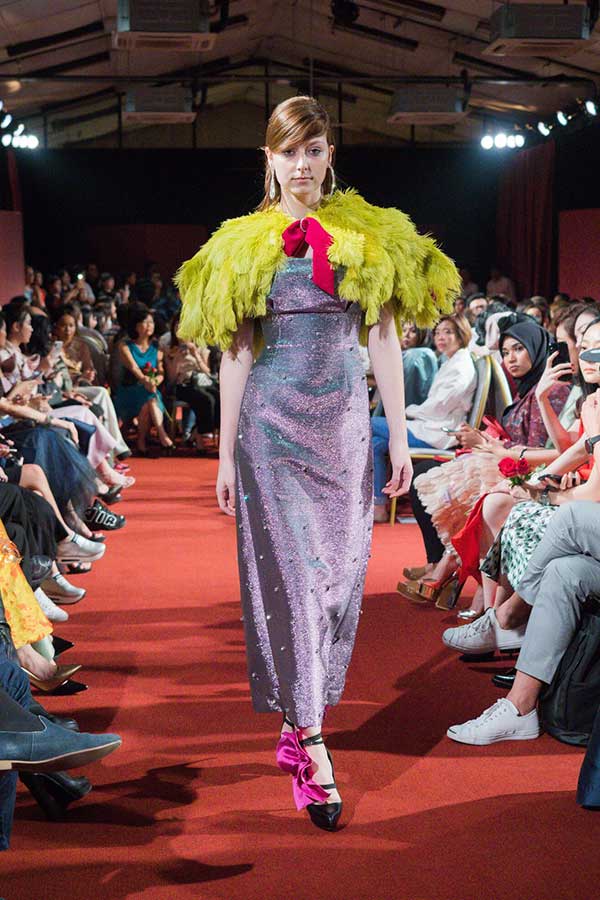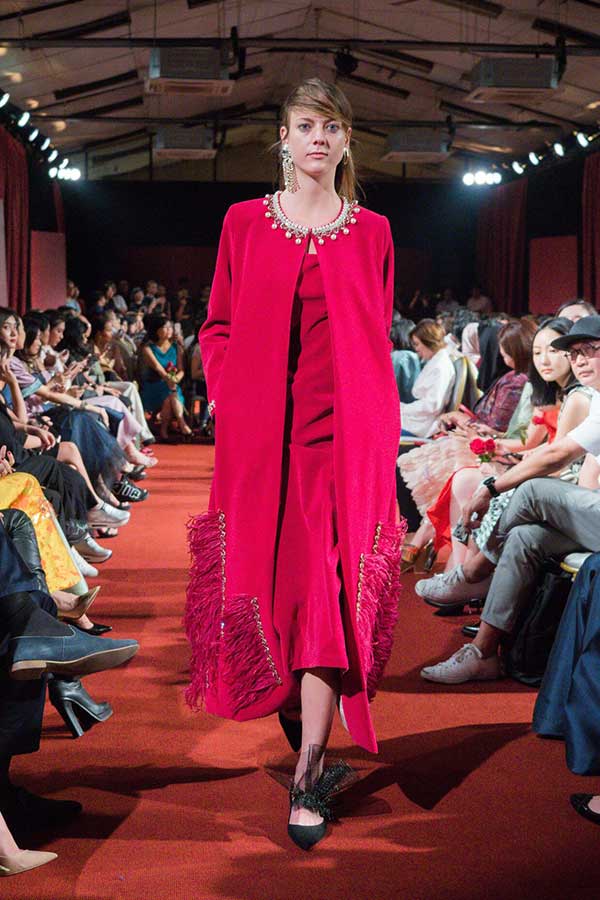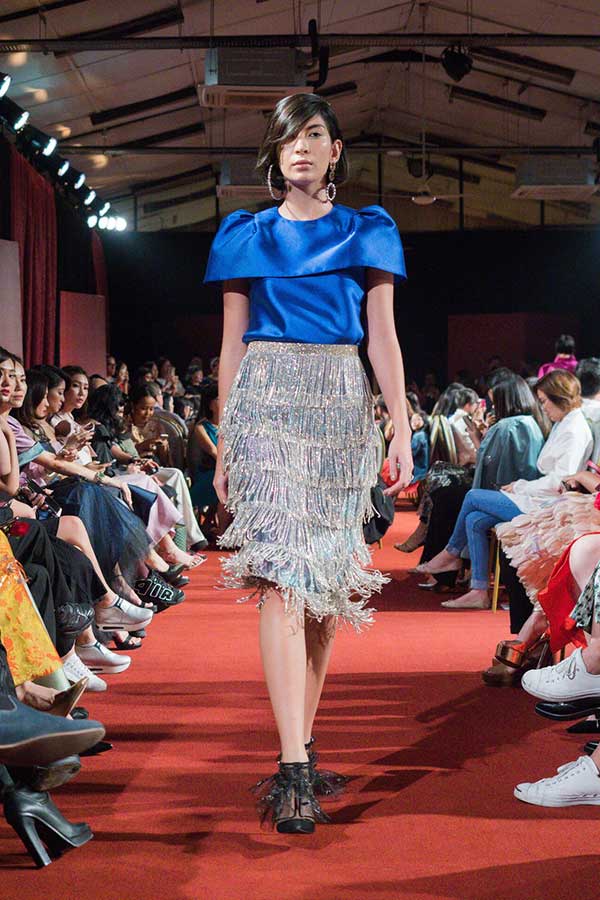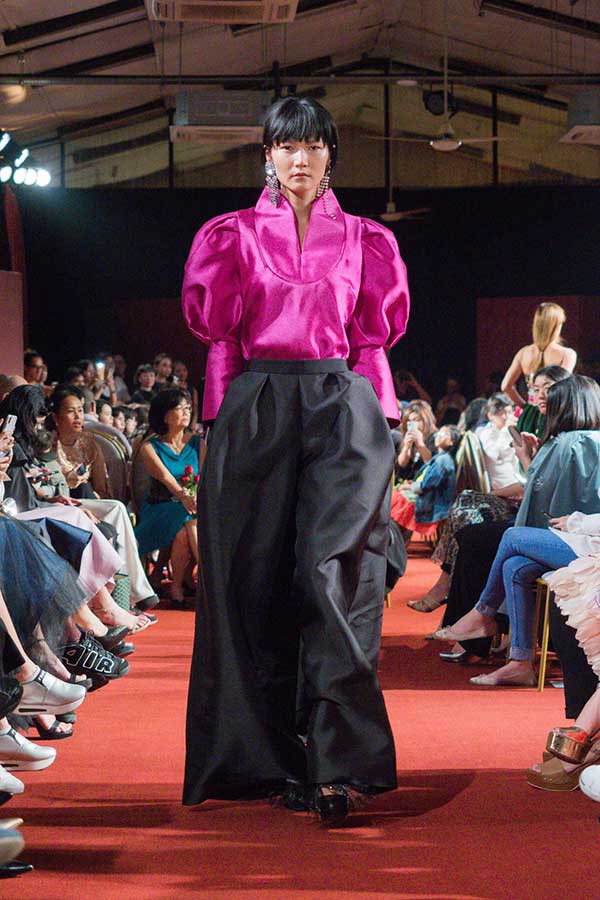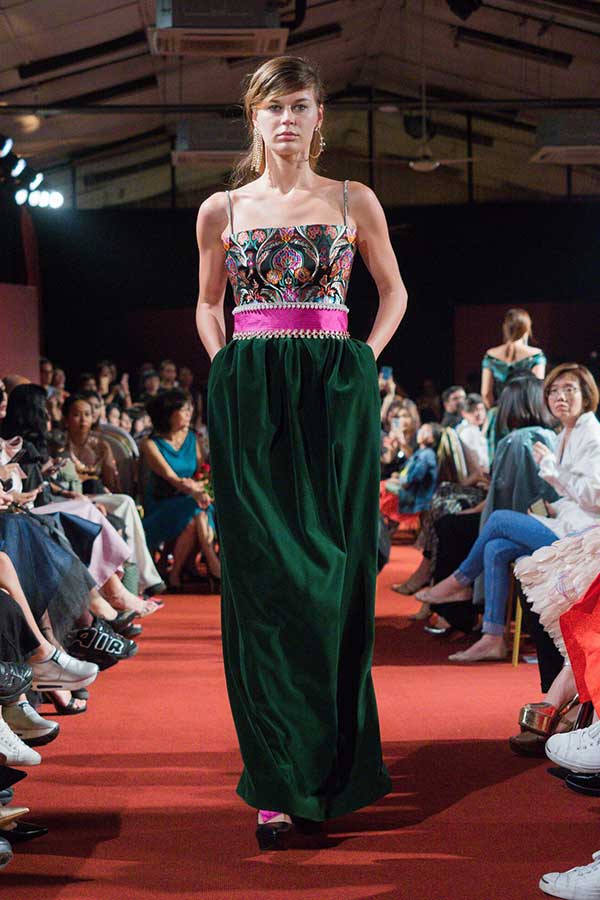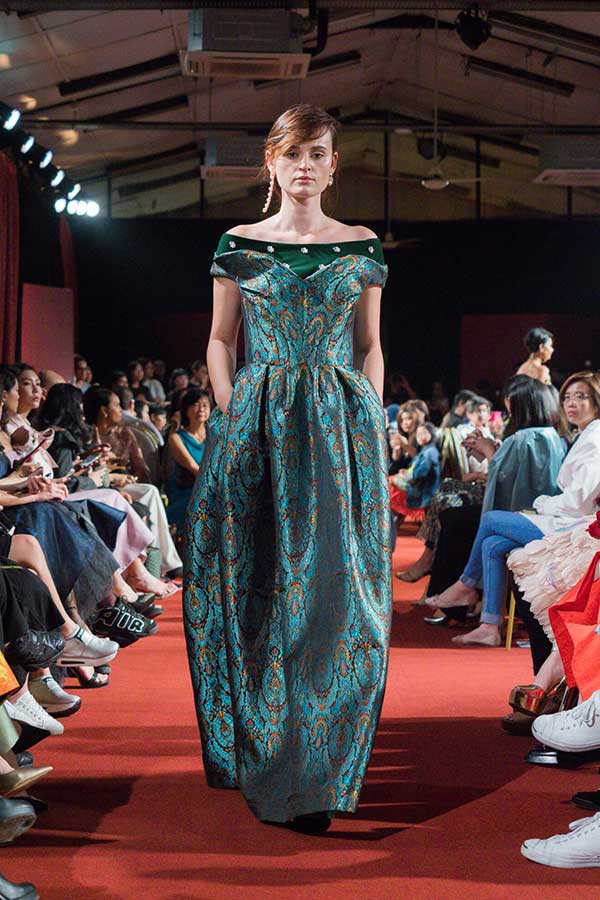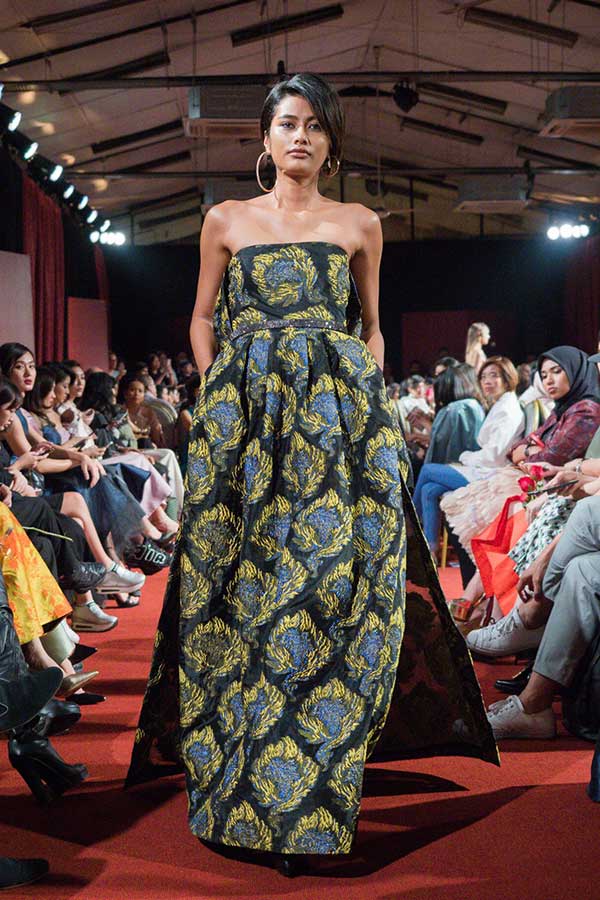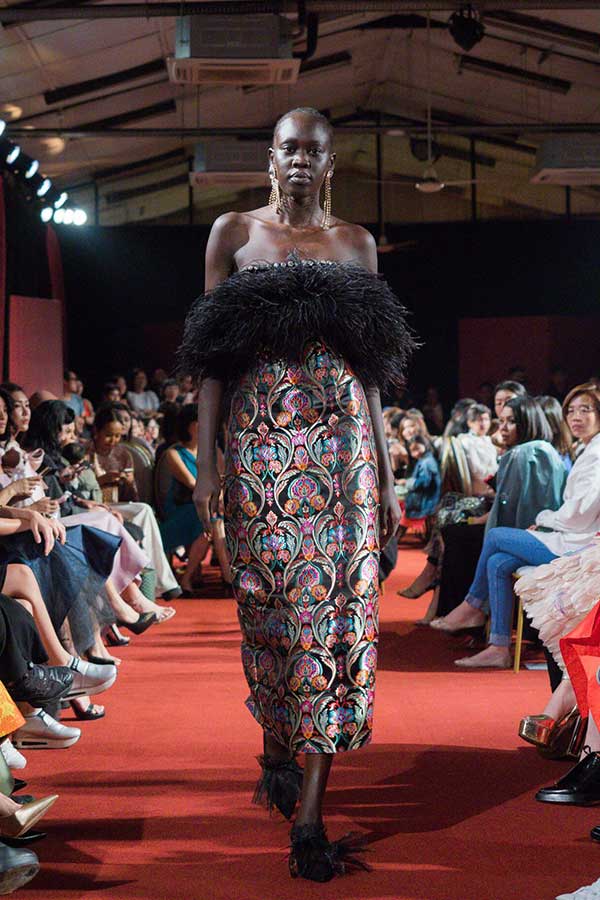 Pearl embellishments, feather details and painstaking embroidery are a staple at all of Khoon Hooi's shows, and this was no exception, though added with an air of refinement as if the pieces were made for royalty. Daywear featured structured silhouettes, exaggerated volumes, balloon sleeves and vivid colours. Among those that caught our eye include a fuchsia blouse paired with large palazzo pants and a royal blue midi dress with floral appliques.
Eveningwear, on the other hand, saw a series of cocktail dresses made with rich brocades and ornamented with beads and diamante. Standout pieces include the Elizabeta – a caped gown with bateau neckline and cummerbund waist encrusted with diamantes and pearls; as well as the Lydia 'Romanov teal' brocade top with matching Valery full-bodied midi skirt, completed with a feathered detachable peplum.
The four exquisite demi-couture pieces…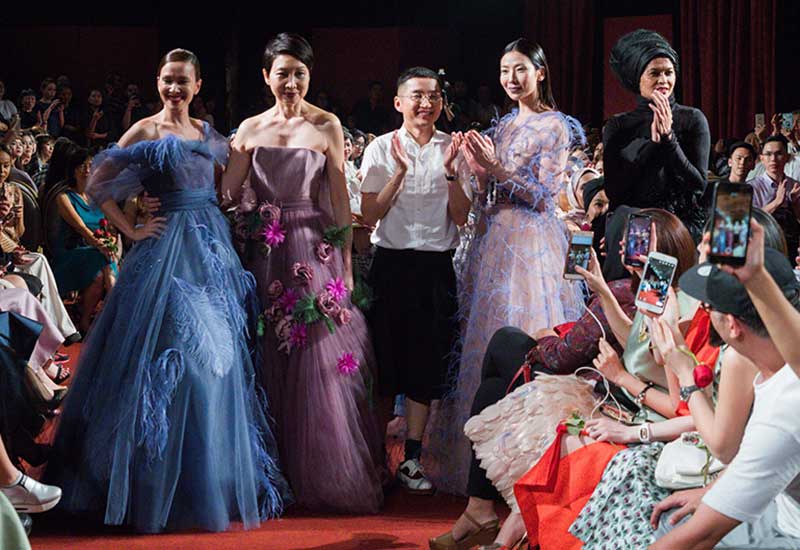 For the finale, Khoon Hooi presented not one, not two, but four breathtakingly gorgeous demi-couture gowns. The first was a long-sleeved nude gown with purple feather details and an embellished belt; the second was a sleeveless black number decked with large black flowers; the third was a mauve tulle and organza dress adorned with floral elements; and the last was a blue off-shoulder feather-detailed dress.
…and the iconic models who wore them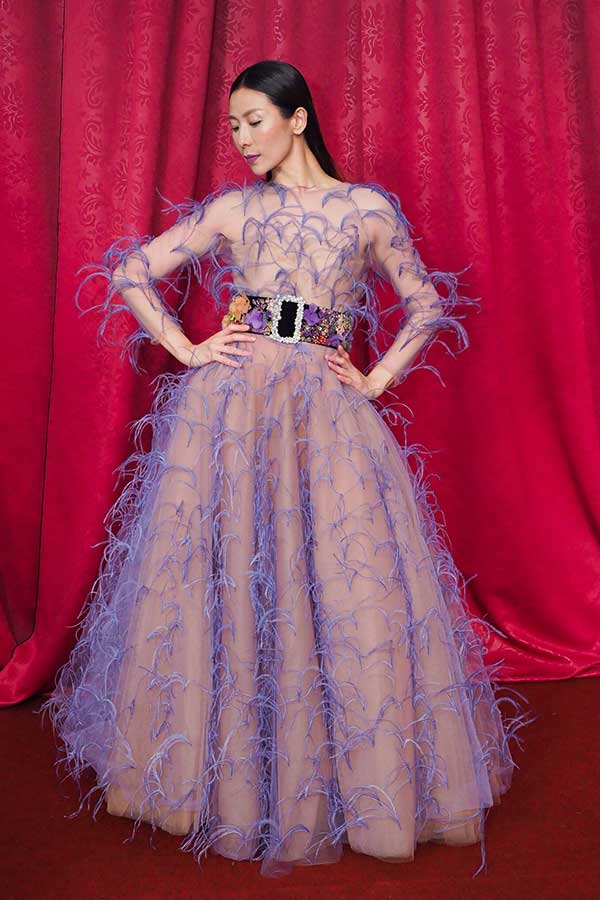 Carla Soong (swipe left for more)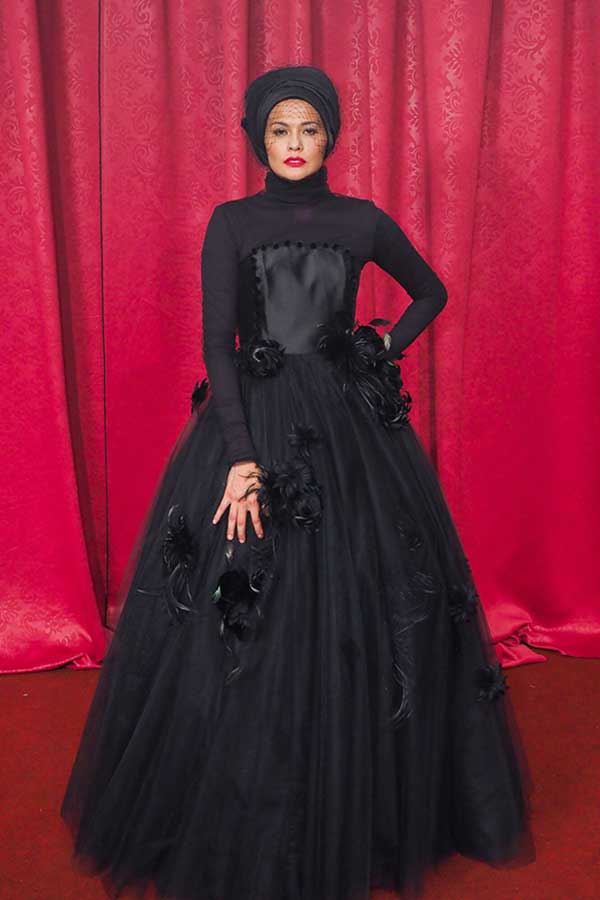 Tengku Azura
Cilla Foong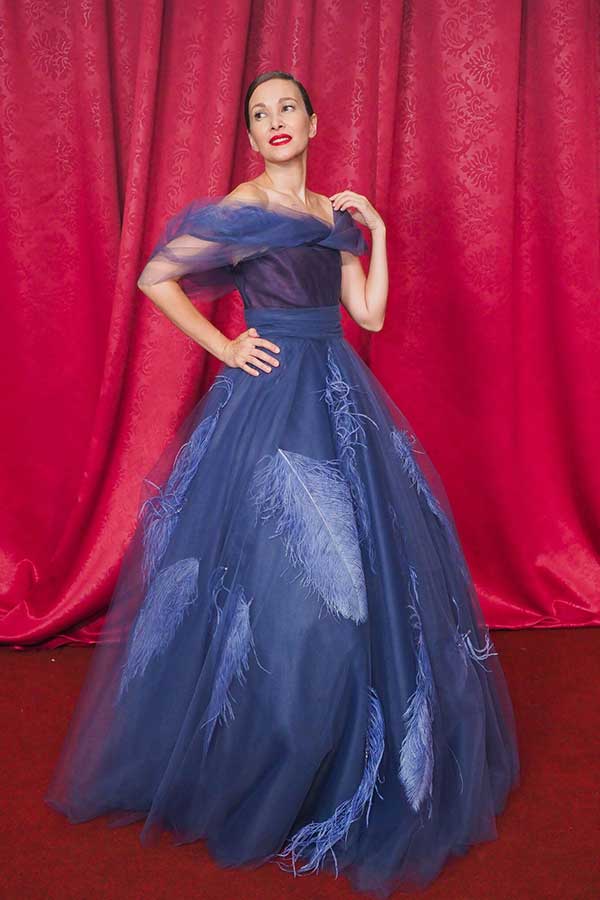 Deanna Yusoff
But the four designs weren't the only aspect that ended the show with a bang; the four iconic Malaysian models that wore them deserve an equal mention – Tengku Azura, Carla Soong, Deanna Yusoff and Cilla Foong.
A star-studded affair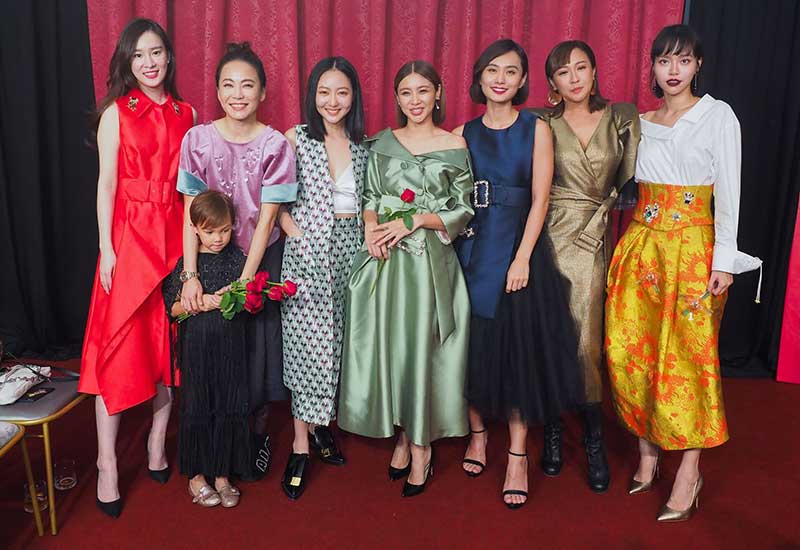 Joanne Yew, Little Mia, Ong Ai Leng, Jojo Goh, Cai Pei Xuan, Lenna Lim, Debbie Goh & Lynn Lim (swipe left for more)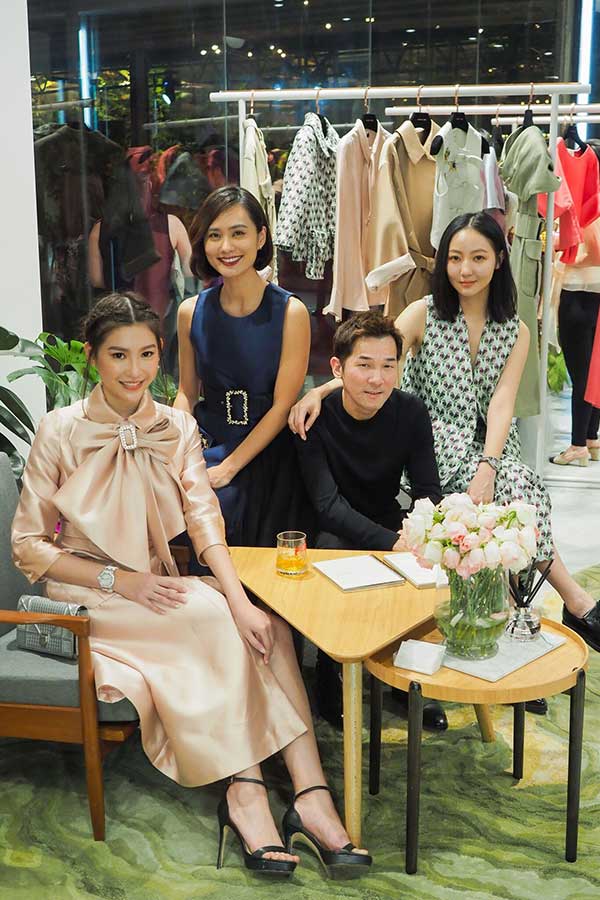 Anjoe Koh, Lenna Lim, Kevin Woo & Jojo Goh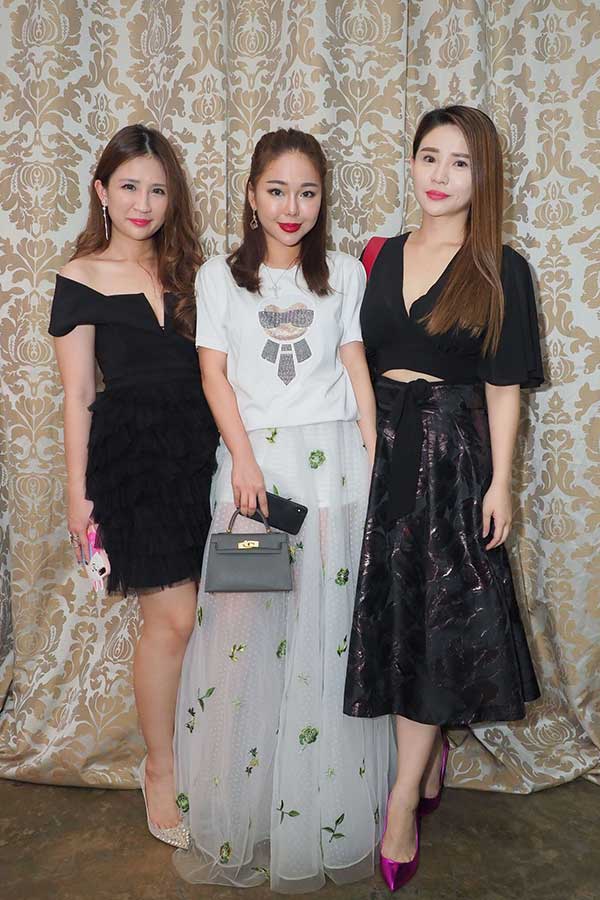 Agyness Lee, Munyi & Belinda Wang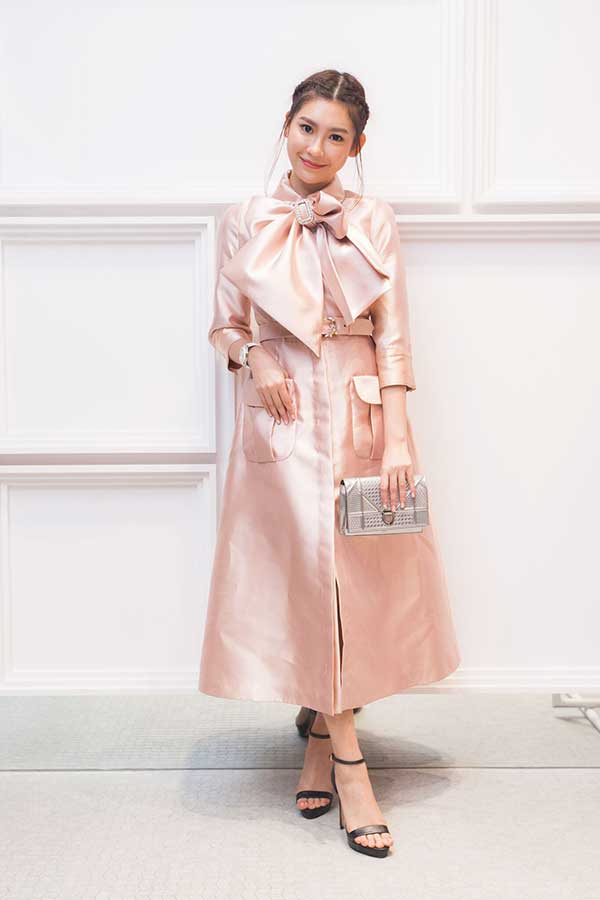 Anjoe Koh
Chris Tong Bing Yu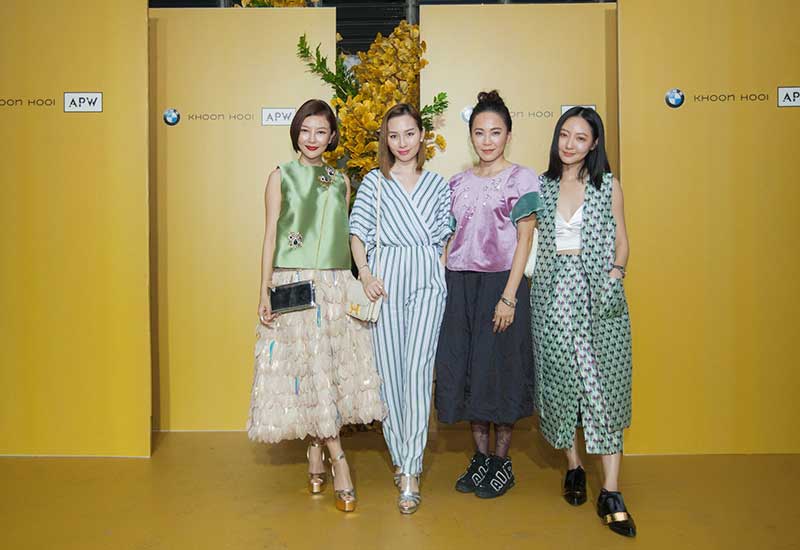 Chris Tong Bing Yu, Datin Seri Linda Chen, Ong Ai Leng & Jojo Goh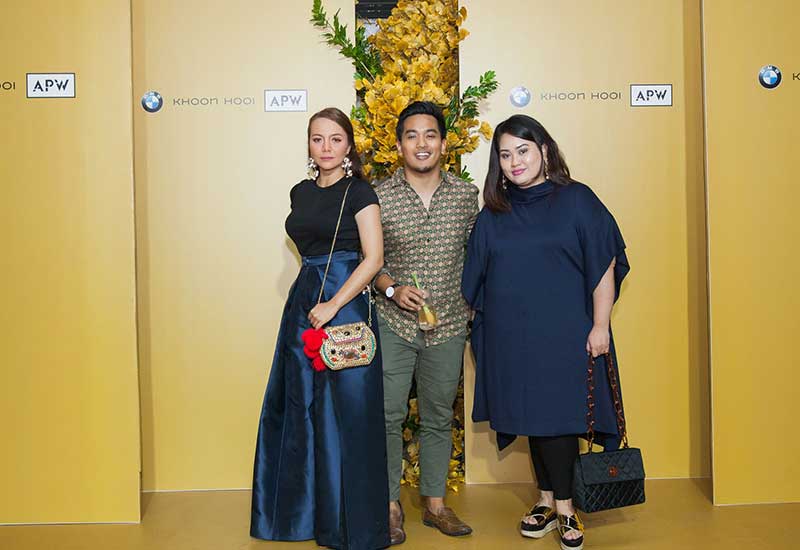 Emelda Rose, Iskandar Haziq & Dini Lau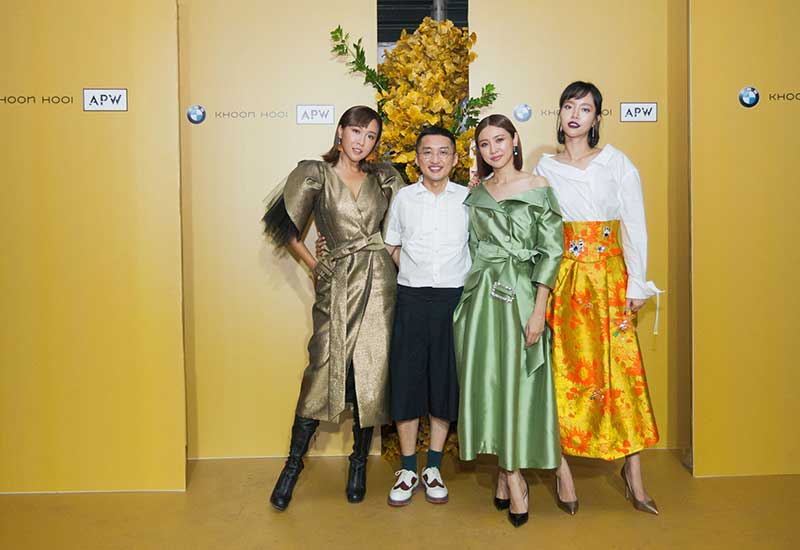 Debbie Goh, Khoon Hooi Cai Pei Xun & Lynn Lim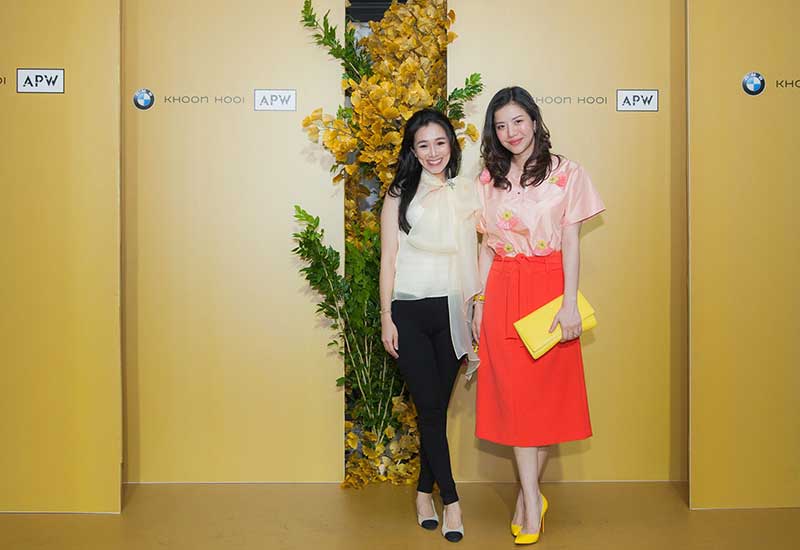 Diani Lee & Su Quinn Toh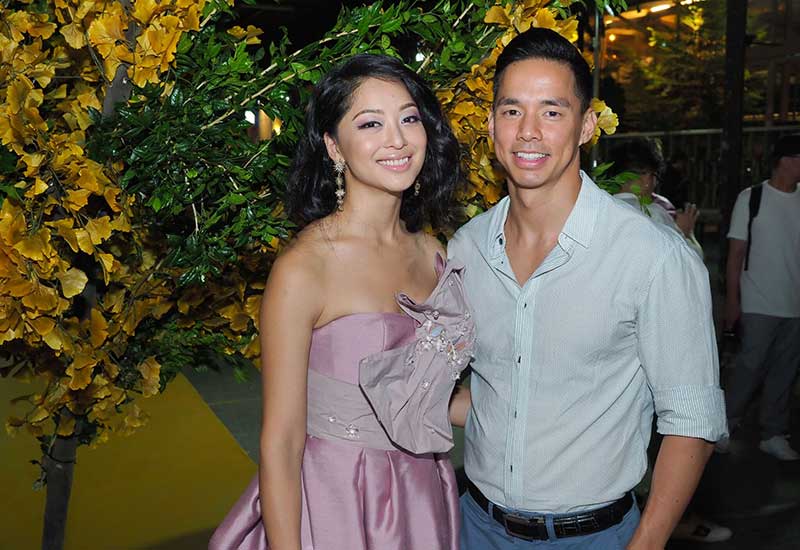 Sarah Lian & Tan San Chuan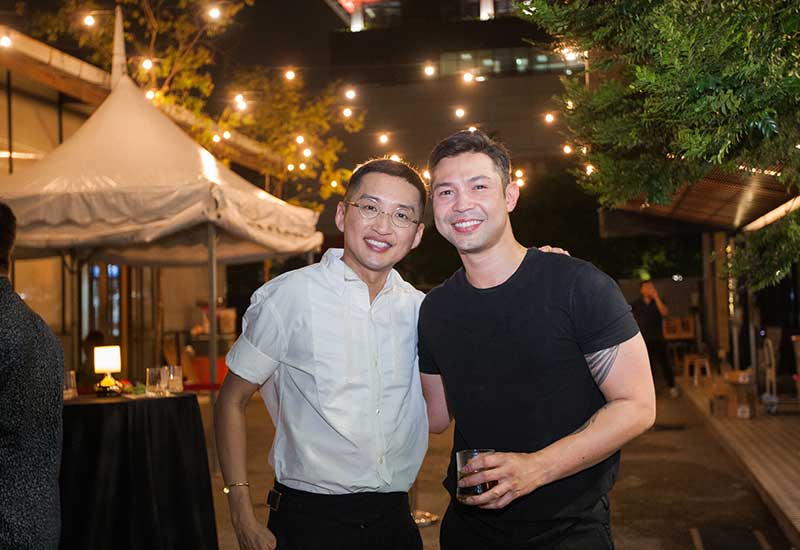 Khoon Hooi & Omar Khan
No fashion show would be complete without the guests of honour, and Khoon Hooi's was certainly not short of that. Local fashion celebrities and influencers from the likes of Jojo Goh, Anjoe Koh, Chris Tong Bing Yu and Sarah Lian all came dressed to the nines for the evening.
The new Khoon Hooi store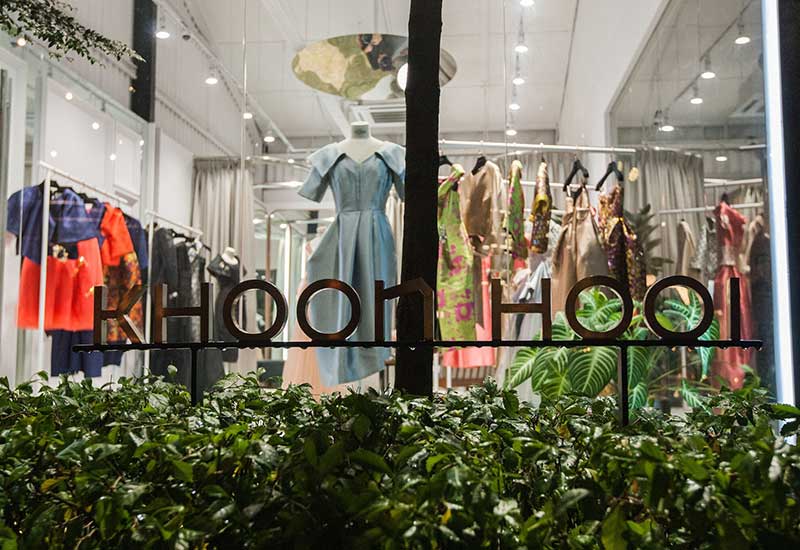 Not to forget, Khoon Hooi's new store in APW Bangsar is now open! Its sleek glass façade offers a peek into its cosy, minimalistic 500-square ft store. Once inside, custom-made Omar Khan rugs illustrating lush, garden-inspired motifs add a finishing touch to the boutique's modern interior.
The Fall/Winter 2018 Collection will be available at the KHOON HOOI showroom from July 2018 onwards at APW Bangsar, Kuala Lumpur. For appointments, call 03-2788 3667 or email boutique@khoonhooi.com.
Log on to khoonhooi.com to see more of his collections. Follow #bmwxkhoonhooi for more photos and updates.
Images: Courtesy of Khoon Hooi/C-Creative Communications