Prior to being appointed as the new creative director of menswear at Louis Vuitton on February 15, renowned musician and producer Pharrell Williams officially debuted his first collection for the brand on June 20 during Men's Fashion Week in Paris to the hungry eyes of the fashion world. 
Unraveling under the Parisian sunset on the Pont Neuf near Louis Vuitton headquarters, the collection signaled a new era for the House, including suit jackets with matching baggy shorts, oversized hats, and digital camo print. With some of the biggest celebrities in attendance at his debut collection, Pharrell's Menswear Spring-Summer 2024 show was the season's most anticipated event.
The runway's electrifying atmosphere reverberates through the star-studded front row, gathering an illustrious ensemble of many of Pharell's extremely famous friends including the likes of Beyoncé, JAY-Z and Rihanna. The event also attracted prominent figures such as Lenny Kravitz, Lewis Hamilton and Naomi Campbell, further adding to the glamour and excitement.
Check out all the best front-row looks from the A-listers who attended the show below.
Beyonce and Jay-Z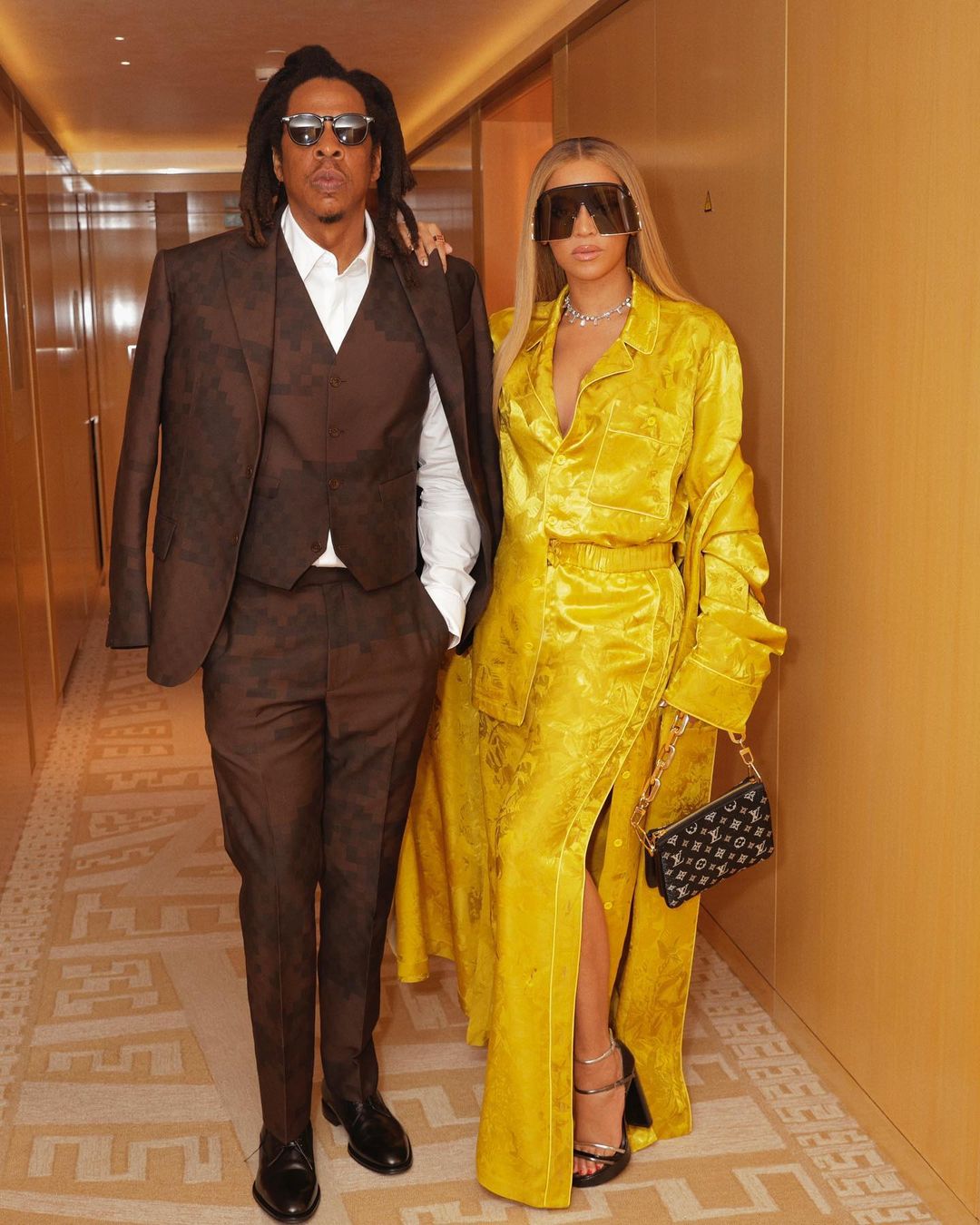 Zendaya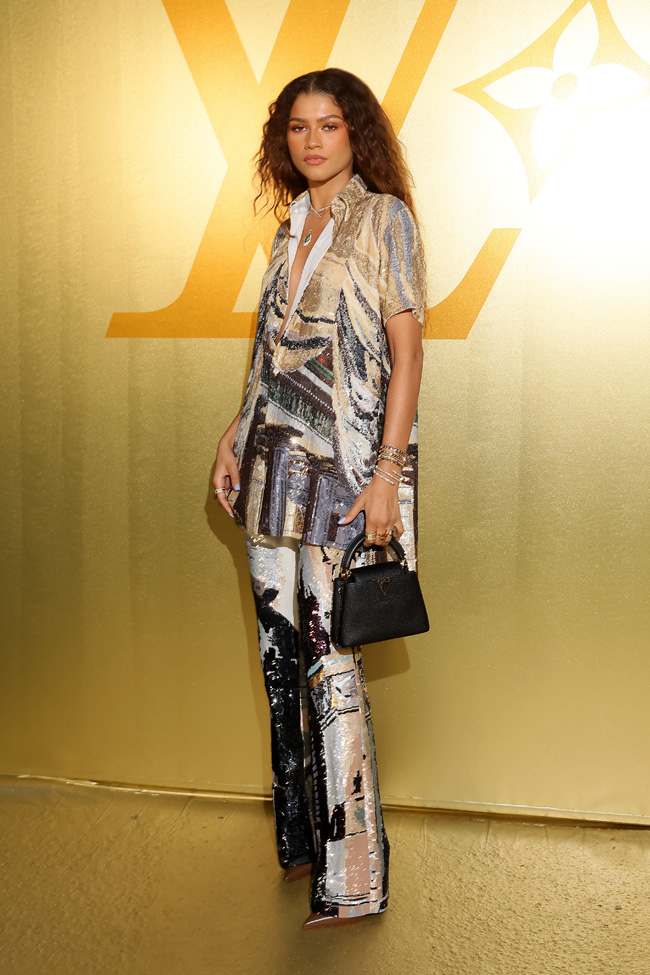 Rihanna and A$AP Rocky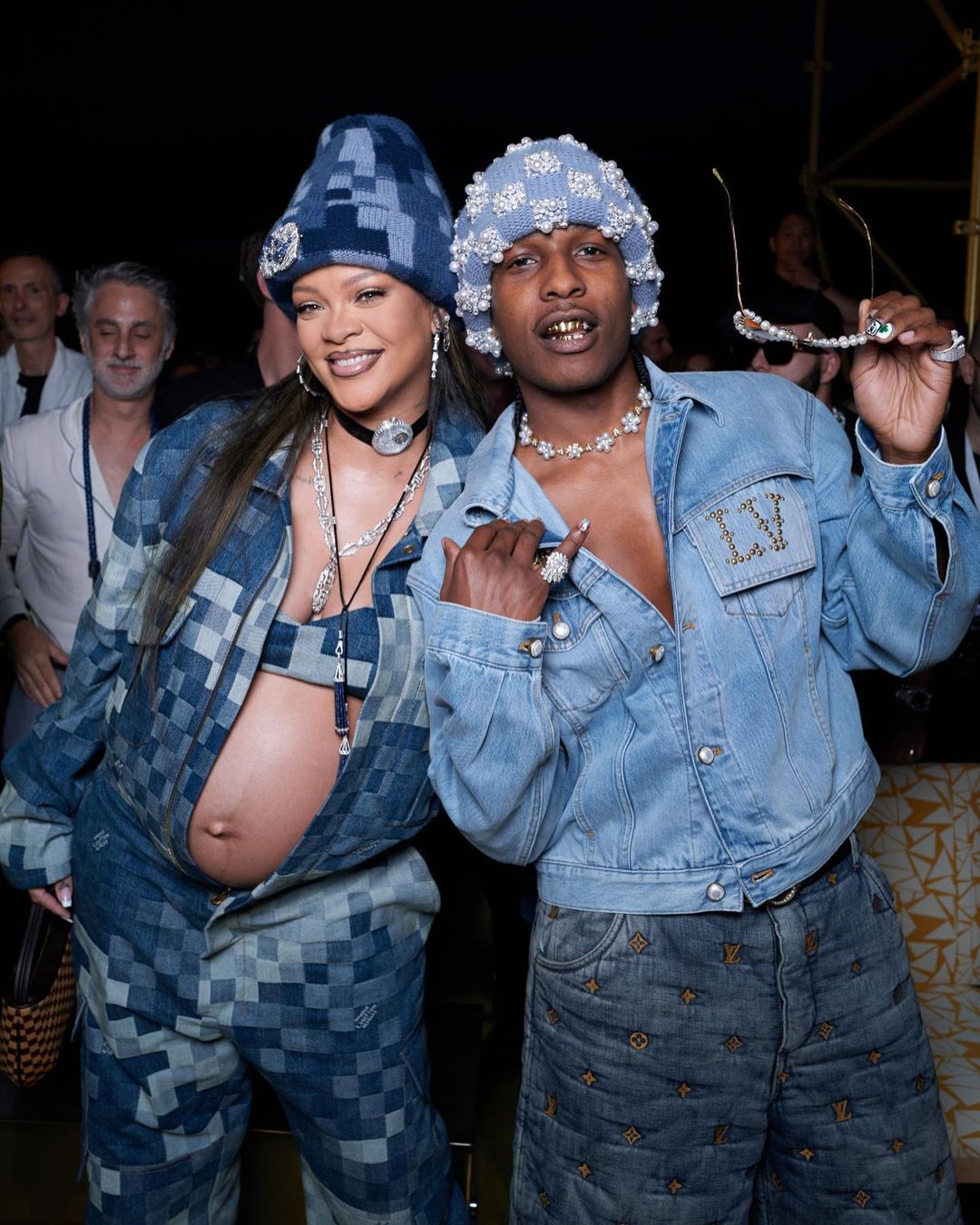 Tyler The Creator
Kim Kardashian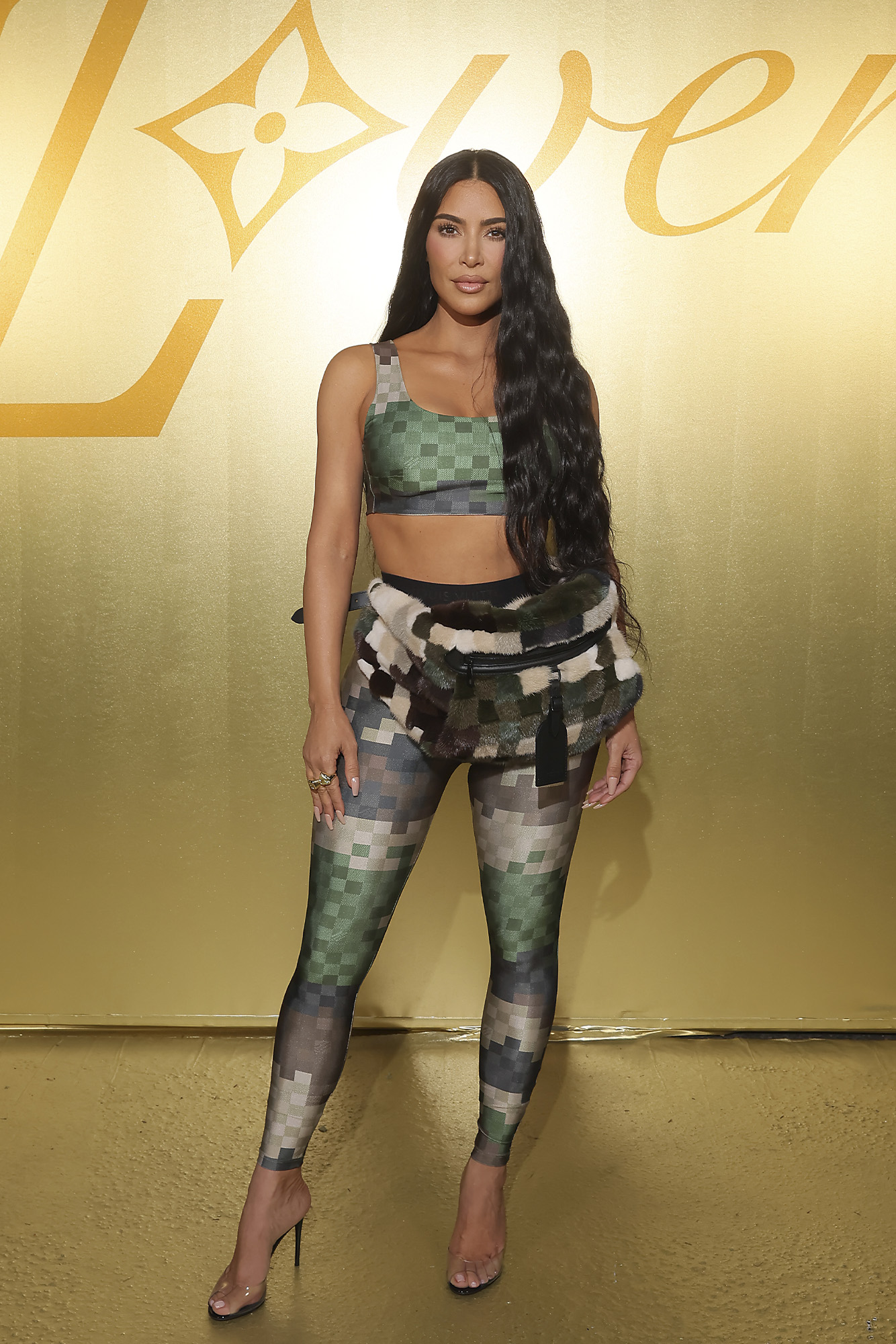 Miranda Kerr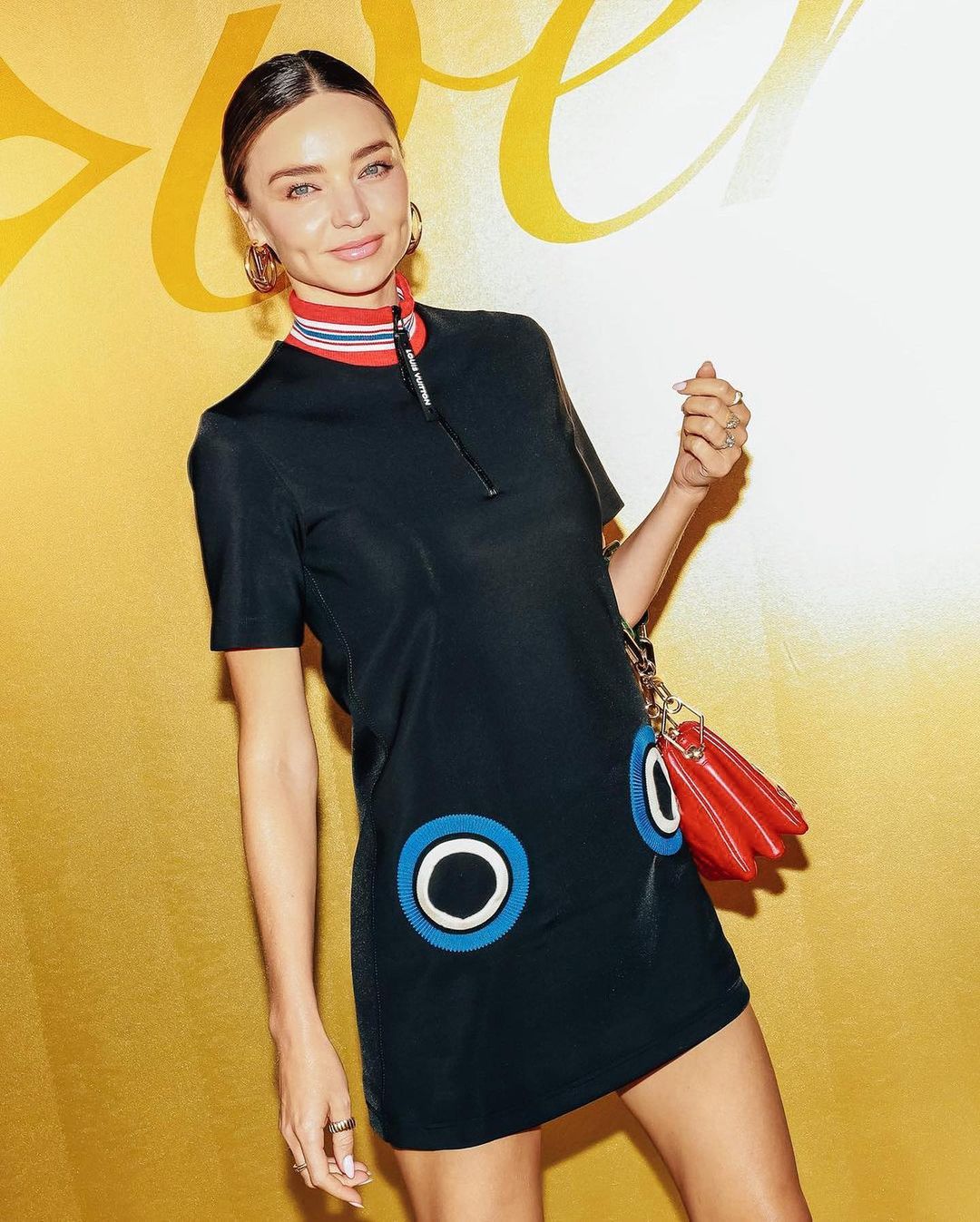 Naomi Campbell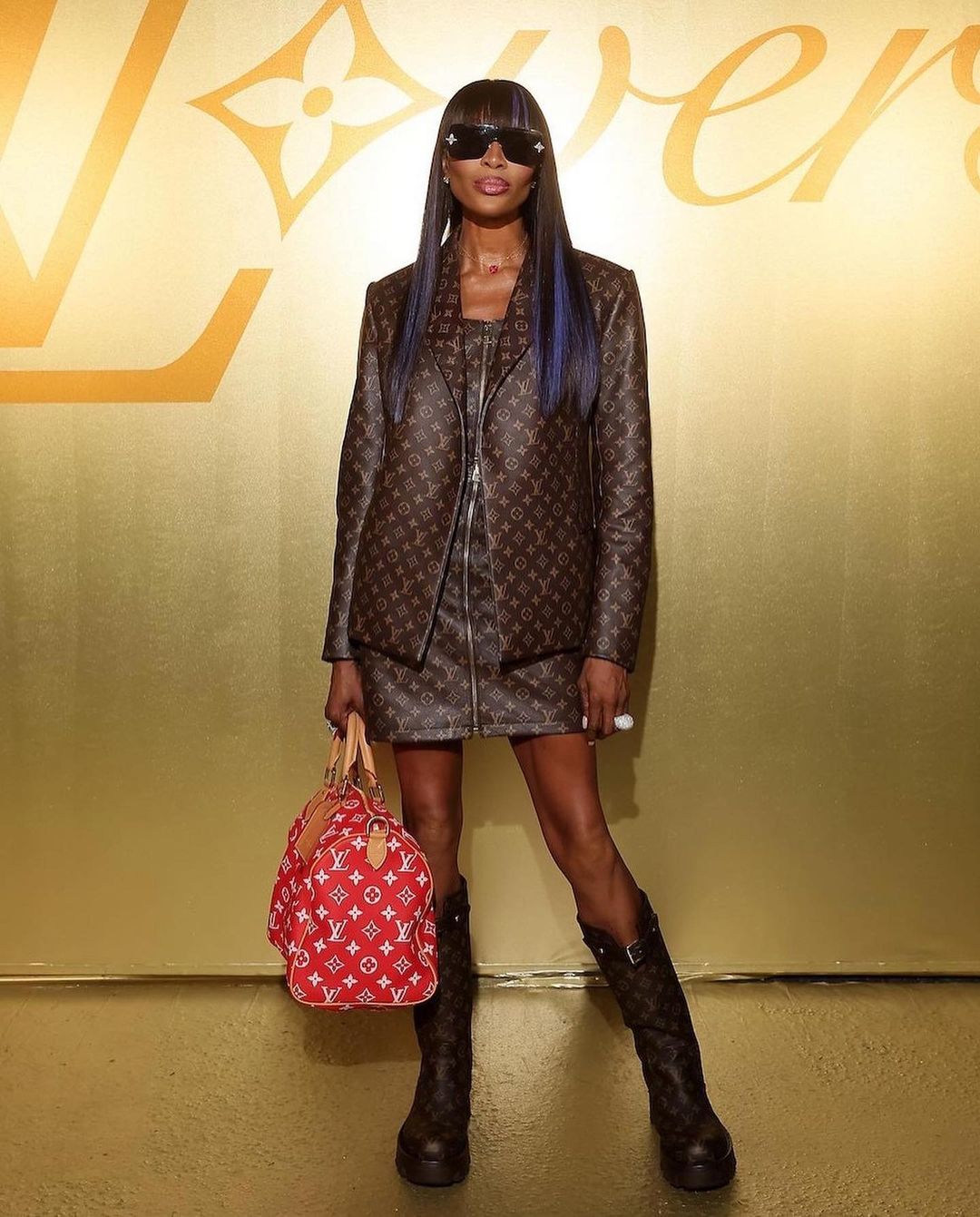 NCT Yuta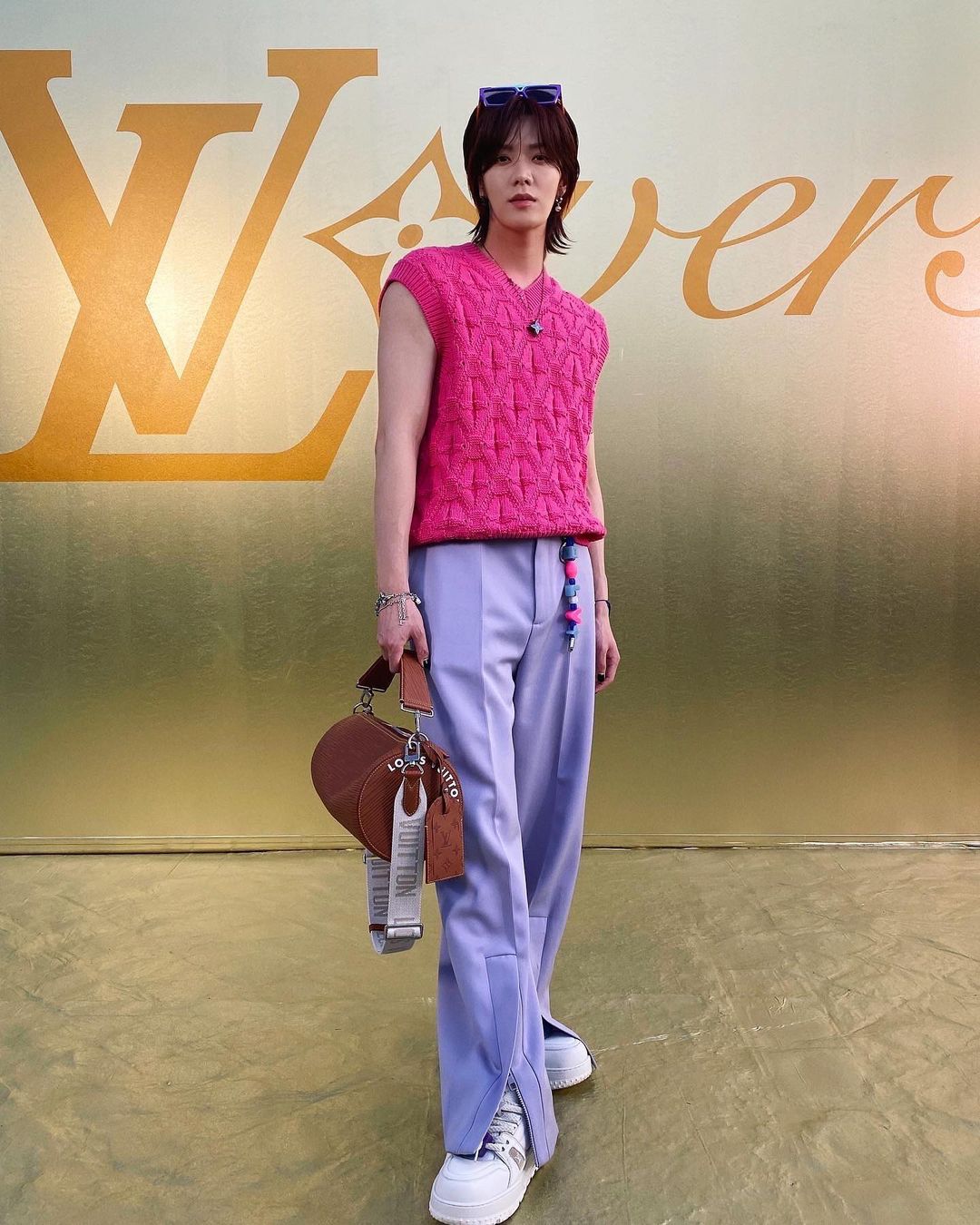 Lenny Kravitz
Willow and Jaden Smith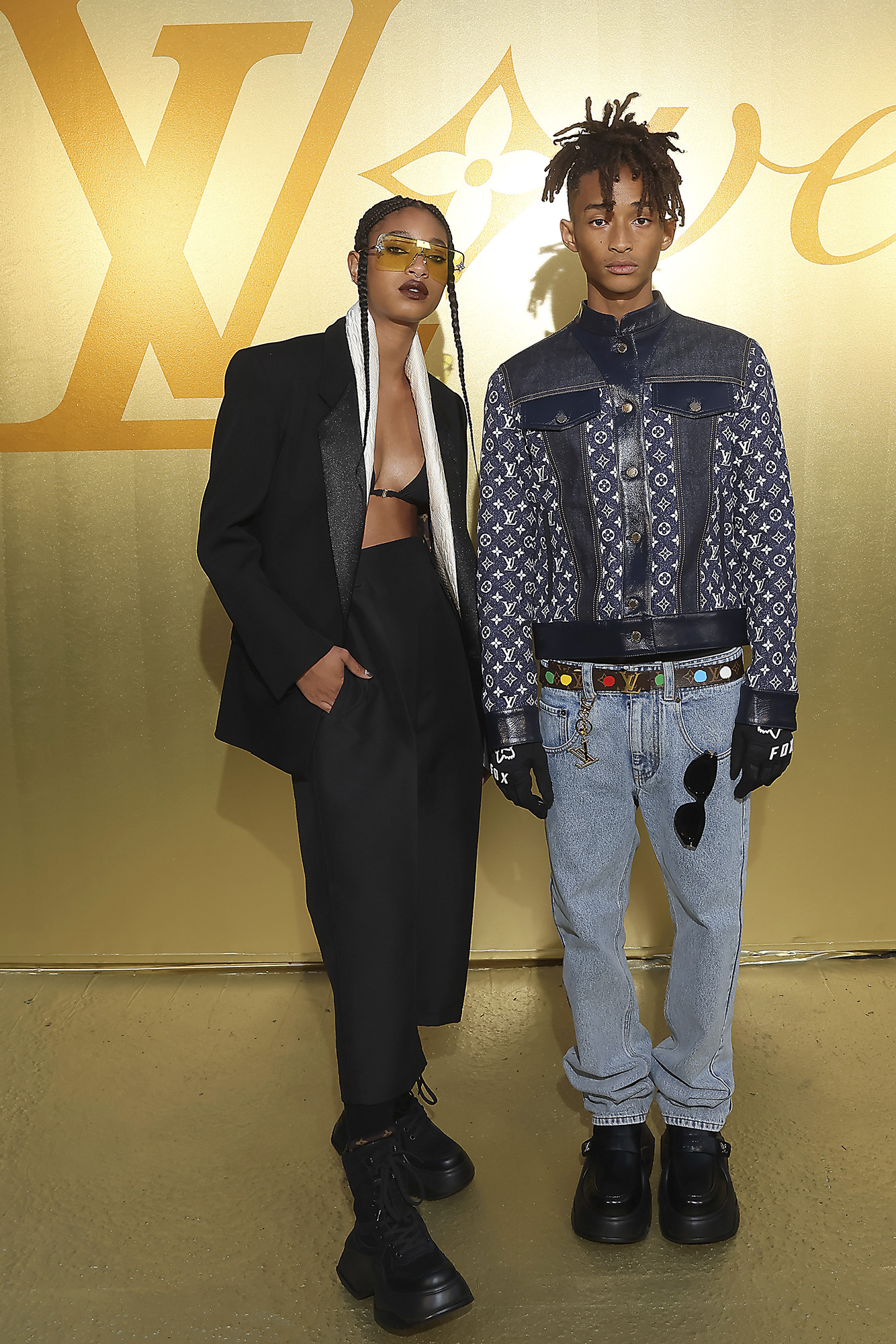 Kelly Rowland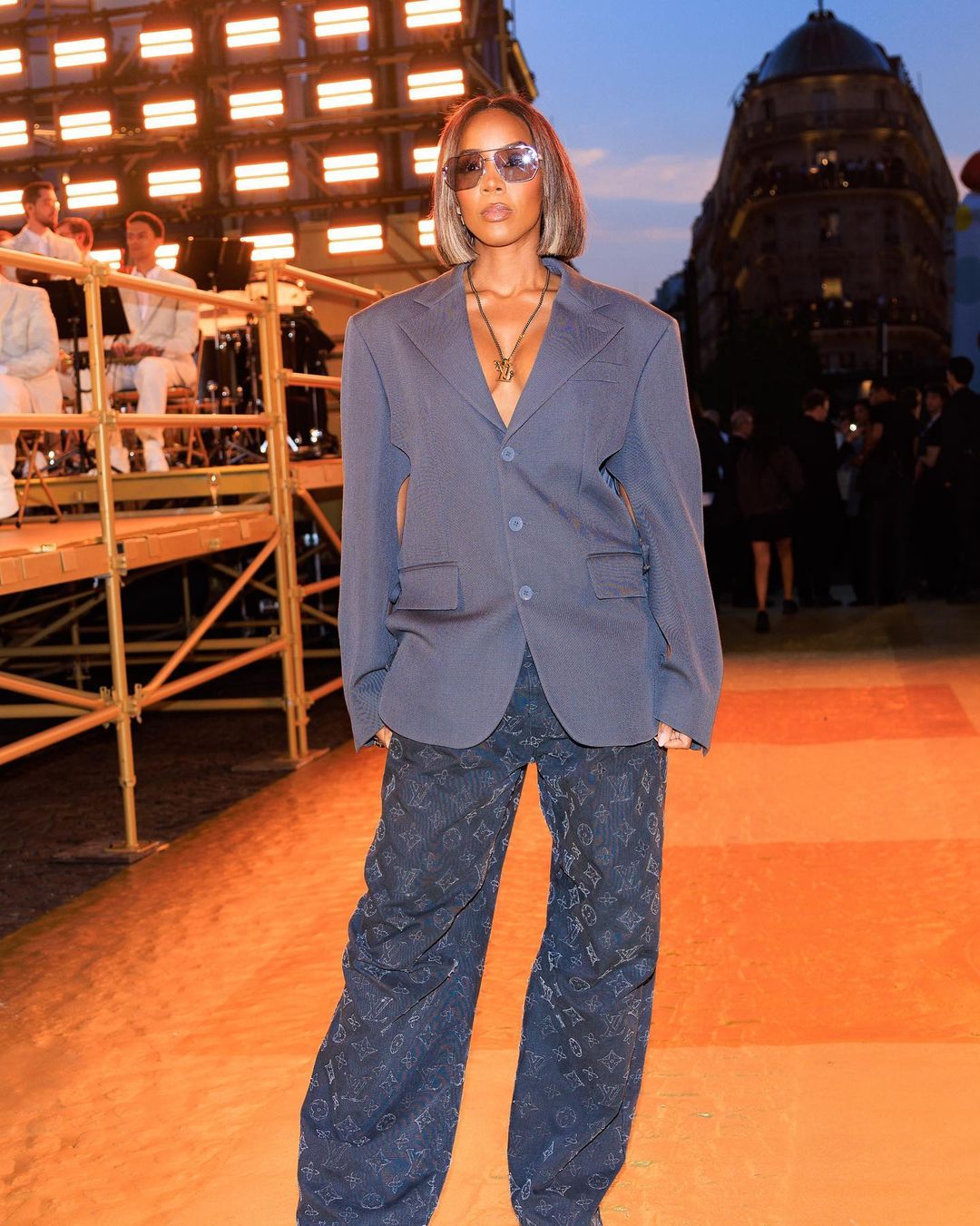 Megan Thee Stallion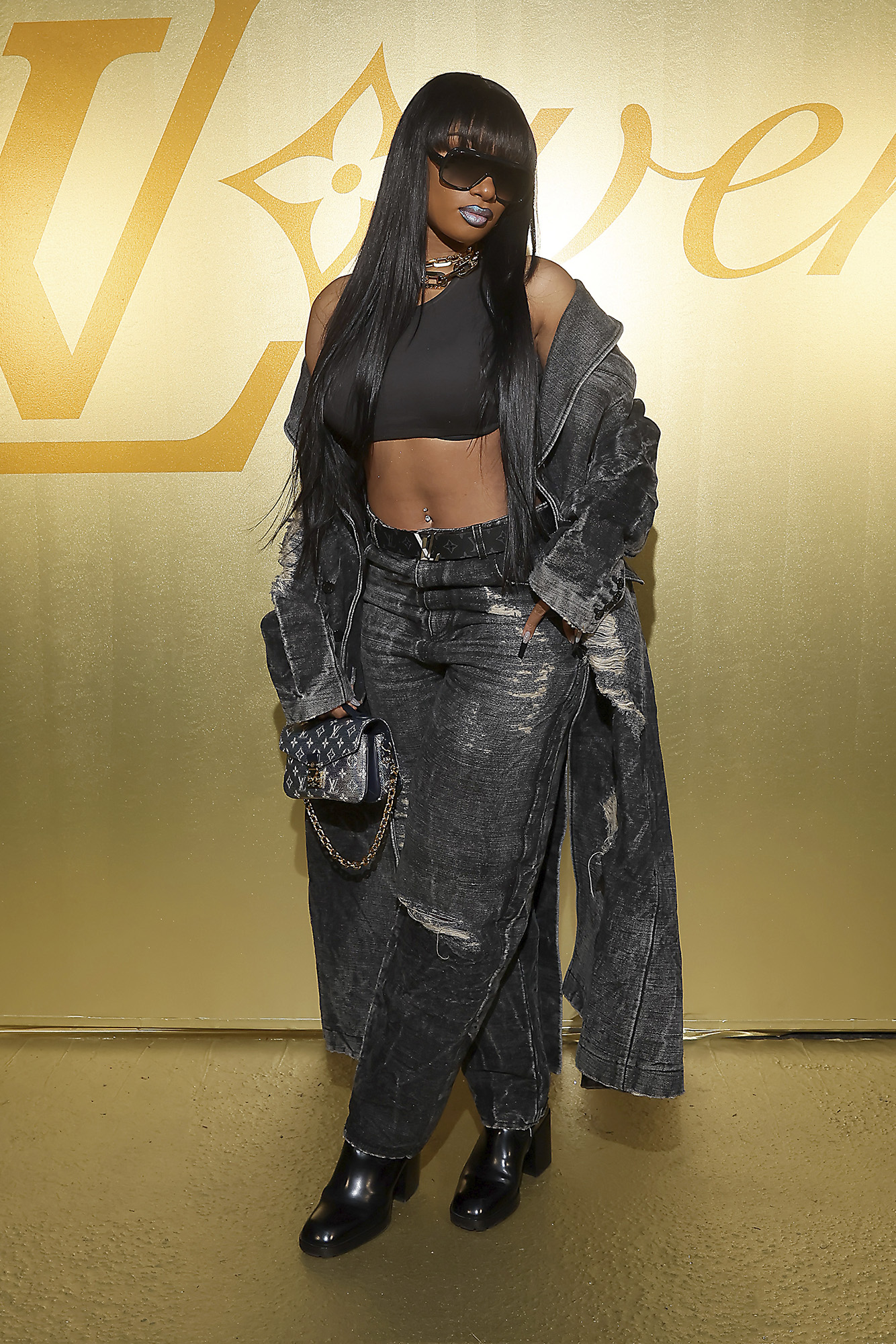 Lewis Hamilton
A$AP Ferg and A$AP Nast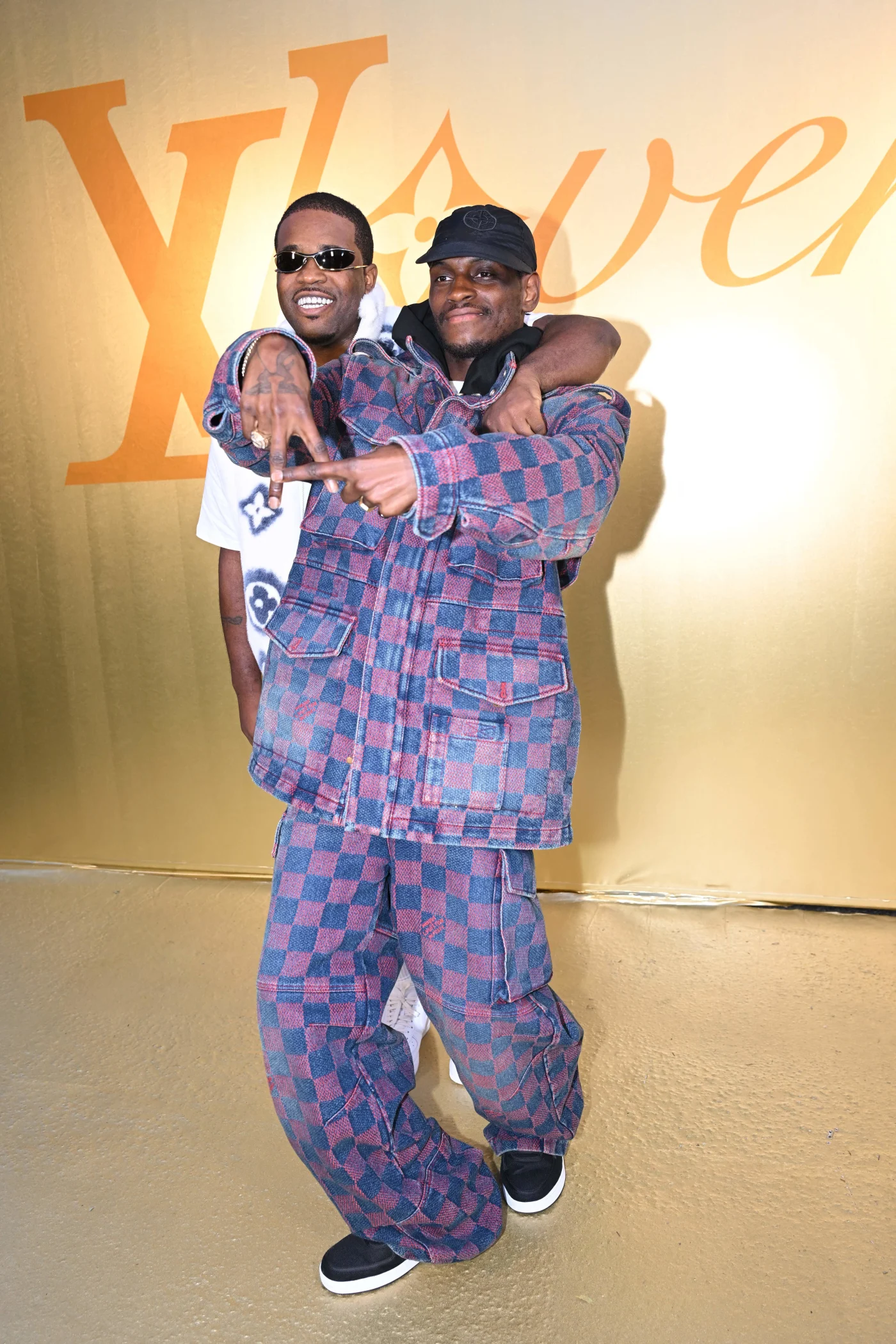 Jared Leto