The departure of Alessandro Michele as Gucci's creative director came as a shock to many in the fashion industry. It was Michele who revolutionalised the brand, shifting former creative director Frida Giannini's timeless direction into diversified aesthetics. After seven years with the luxury fashion house, Michele exited the label, saying: "There are times when paths part ways because of the different perspectives each one of us may have,".
Michele first joined Gucci as an accessories designer in 2002 and climbed into the associate creative director position after a few years. At the time, Michele was under the training of Giannini and eventually replaced her when she left in 2015. Giannini was known for expressing 70's glamour in the brand's campaigns, and Michele diverged from that, opening up the label to a diverse and much younger crowd. 
As the wheels that steer the creative direction of Gucci make a change following the surprising departure, we're looking back at some of Alessandro Michele's greatest moments in the fashion label.
Gender-fluid debut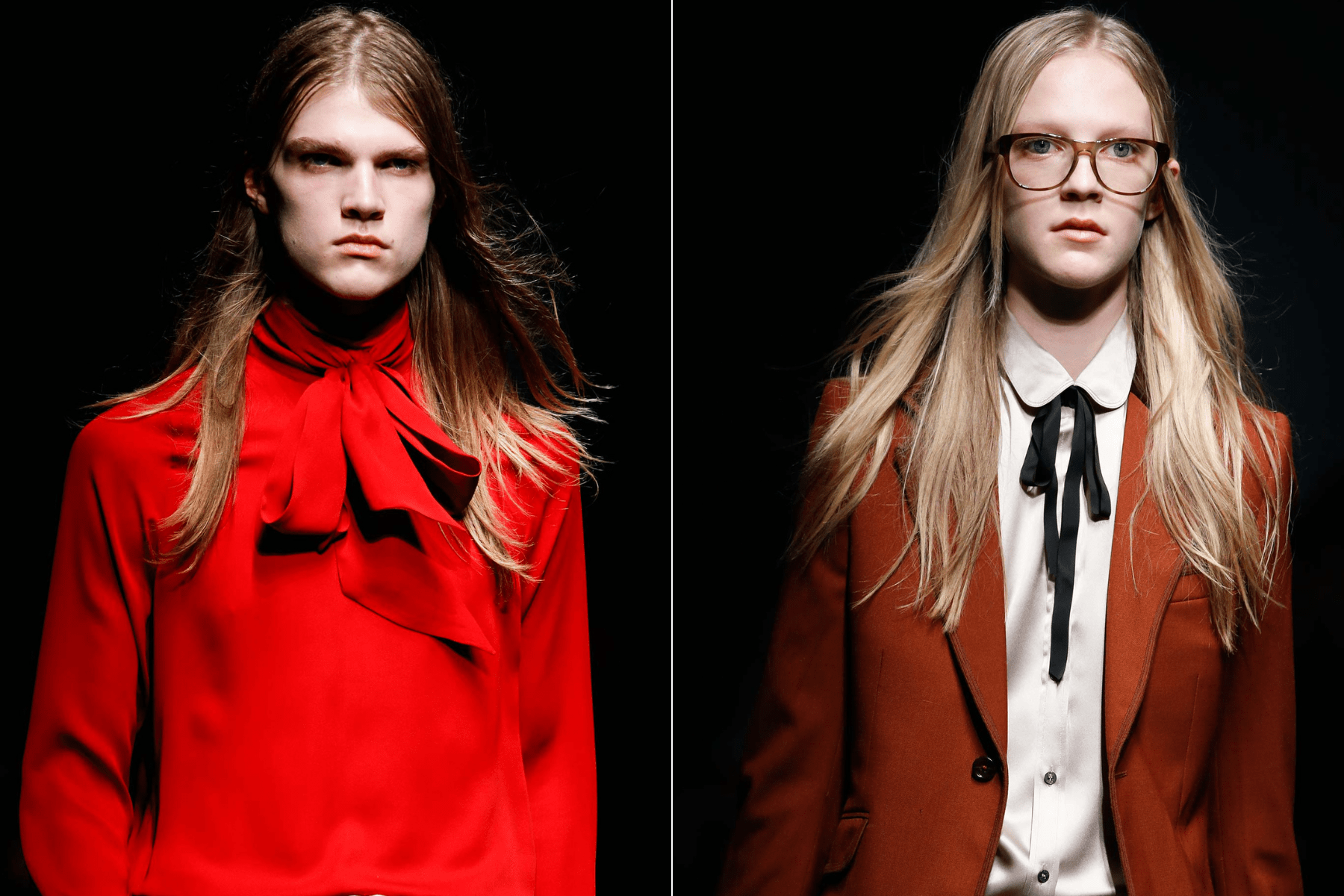 The year Michele premiered his role as Gucci's creative director, he introduced a gender-bending collection at the Gucci Fall 2015 Menswear. Male models walked the runway in flouncy tops, with peter pan collars and pussy bow blouses in chiffon and silk. The blurring of separation between feminine and masculine was a notable start for the creative individual.
Gucci family of celebrities
Michele is known to have built great connections in the celebrity world, from twinning with Jared Leto at the Met Gala to decking Lady Gaga in daring purple with elongated flowy sleeves. The creative was always turning to celebrities as muses, and recently collaborated with Harry Styles, who naturally embraced Michele's genderless notion. The Gucci HAHAHA, released back in June this year, featured British silhouettes combined with unique styles.
Shock factor in Gucci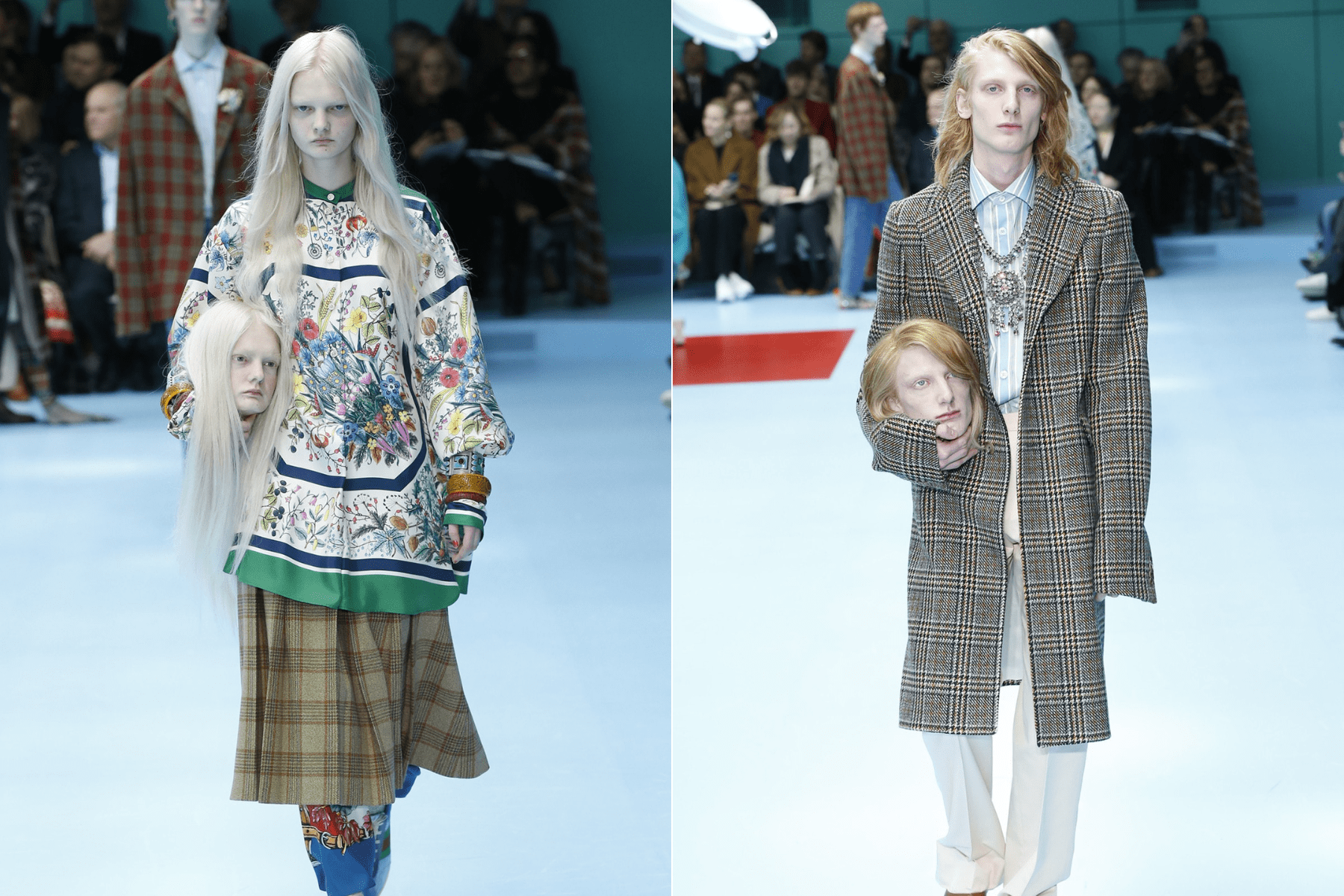 Albeit short-lived trends happen often in fashion, the Gucci Fall/Winter 2018 fashion show will be a moment that's forever entrenched. Who would have expected models to be carrying a faux severed head of their own as accessories down the runway? And while it may have left some gasps in the crowd, it was truly one of Michele's greatest artistic hits with the label.
Renowned luxury fashion collabs
Under Michele, Gucci released a slew of big-time collaborations, like Gucci x Balenciaga, Gucci x adidas, Gucci x Palace and Gucci x The North Face, just to name a few. The luxury fashion house was also one of the first to support the metaverse, and this actually elevated Gucci, making them one of the most popular luxury brands for Gen Z.
Twinning down the runway
A game changer was brought onto the Gucci Spring/Summer 2023 runway, which saw 68 sets of identical twins strutting in the exact same outfit side by side for the entire show. While it was scholarly, Vogue reports that Gucci sales have dipped and that a report by WWD mentions that Michele was asked to shift in his creative directions. It's evident that he repelled, hence the decision to depart.
Michele ended his exceptional tenure stating: "To them goes my most sincerest wish: may you continue to cultivate your dreams, the subtle and intangible matter that makes life worth living. May you continue to nourish yourselves with poetic and inclusive imagery, remaining faithful to your values. May you always live by your passions, propelled by the wind of freedom,".
Featured image by Gucci.