The fashion world is in mourning of Alber Elbaz, the beloved fashion designer who was best known for his rejuvenation of French fashion house Lanvin for most of the 2000s. Confirmed by Compagnie Financière Richemont, he died on Saturday due to Covid-19 in a hospital in Paris.
He was also among the fashion icons who died of the virus, including Sergio Rossi and Kenzo Takada.
Born in Casablanca and raised in Israel, Elbaz moved to New York City to pursue fashion professionally in the 1980s. He started out working for a bridal firm, before training for seven years as a senior assistant to American designer Geoffrey Beene. From 1996 until 1998, he worked in Paris as head of prêt-à-porter for Guy Laroche, and afterwards served as Creative Director of Yves Saint Laurent until he was ousted after three seasons following Gucci's acquisition of the brand.
In 2001, he was named Creative Director for Lanvin, and held a tenure of 14 years. He was credited with the rejuvenation and renewed appeal of the brand, thanks to his modern and freeing take on feminine designs and "inclusive vision of fashion", where he blended traditional craftsmanship with technology to help women look and feel their best – all with his graceful attitude and empathetic personality.
Elbaz was also greatly loved by some of the most renowned celebrities, including Natalie Portman, Catherine Deneuve, Kate Moss, Uma Thurman, and Meryl Streep. Streep famously accepted her Oscar for best actress in 2012 for her role as Margaret Thatcher in The Iron Lady wearing a draped, gold lamé gown designed by Elbaz.
In honour of the late designer, we take a look back at his time with Lanvin, and how he transformed the brand with his creative genius, as well as his philosophy of putting women first.
View this post on Instagram
While Lanvin had already perfected the art of the traditional and tiered ruffle in the 1920s, it was Elbaz who revived the frill by adding rough edges as well as dynamic, moving ruffles from helines to shoulders.
He was also credited to rejuvenating the cocktail dress, adding his own modern take on the fashion staple such as asymmetrical draping
In 2006, Elbaz brought new packaging to Lanvin, featuring Jeanne Lanvin's favourite light forget-me-not blue shade.
He once said: "I realised that fashion is not really about the body at all. Its essence is simple: to make the woman look beautiful, to make her fly." In pursuit of creating designs that felt comfortable but still looked fabulous, Elbaz incorporated layers and beautiful drapes into his works, injecting a sense of freedom that he felt was necessary when it came to women and dressing up.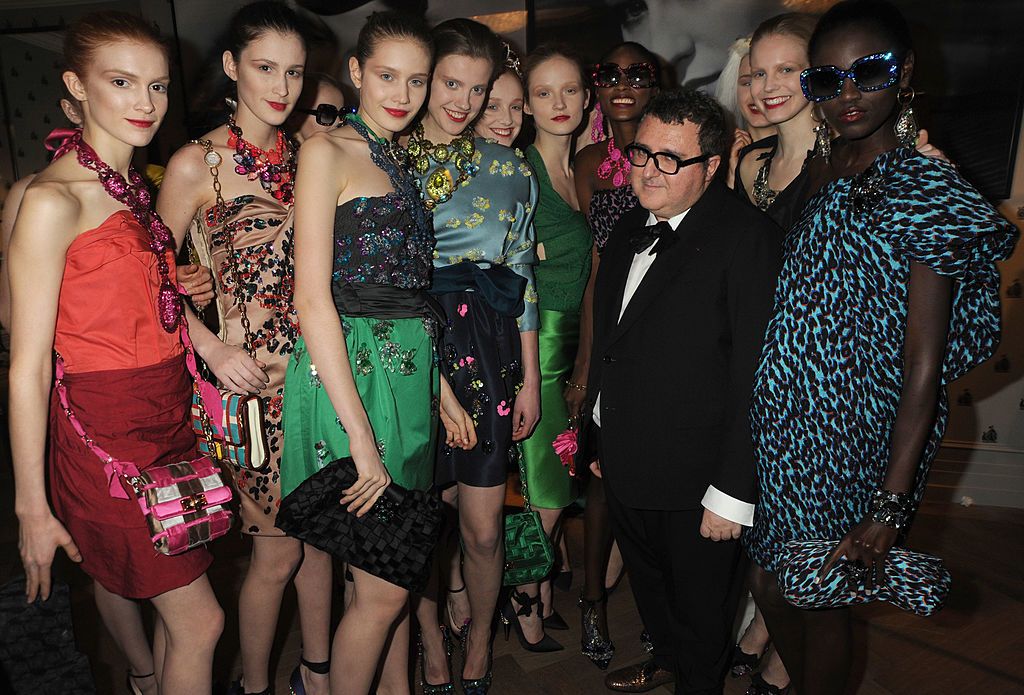 Elbaz also infused comfort into his dresses by including zippers as part of his vision of "giving ease to women". To him "it's all about zip-in and zip-out."
Minimalist style may be an in-thing now, but Elbaz has always held anything sequined, shimmering, or shining close to his heart. Think jewel-tones, brilliant silks, bright colours, and bejewelled accessories.
Featured image: Getty