When the Malaysian government announced the first movement control order on 18th March 2020, Aina Syahirah and Zainul Azrin were just two weeks shy of their solemnisation.
"Everything was ready. We were just waiting for it to be executed," Aina says over our Zoom call in keeping with social distancing times – the next best alternative to an otherwise intimate shoot we would have loved to arrange for the charming couple.
"Everyone was oblivious of how long the lockdown would be. We thought it was just going to be two weeks, so we had another date planned out. We were really looking forward to it, not knowing that we were going to be in the lockdown for a very, very long time," the 29-year-old co-founder of Kulet adds.
Azrin, as he prefers to be called, nods quietly next to her. It's clear that the 32-year-old business development manager of Dimensi Moda is more reserved of the two, though between them, it's agreed that he's the one who wears the pants.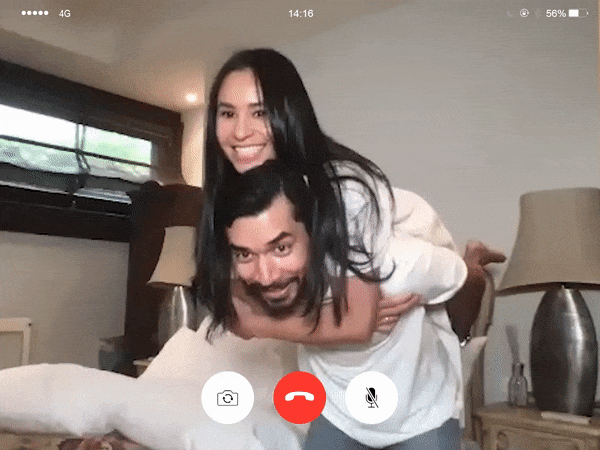 "We were actually at a family gathering when we decided in the best interest of everyone that it was not ideal to proceed with any ceremonies. True enough, a day later, the Prime Minister announced the lockdown," he recalls.
Despite the frustrations they have faced over the past nine months, there's not a hint of annoyance nor regret in their countenance as they delve into the details of wedding arrangements – or rearrangements, rather – amid a pandemic. Instead, there's a calmness in their voice and beaming smiles we can't help but return through the rectangular screens that separate us.
Perhaps it's because they have finally tied the knot in spite of these obstacles. Perhaps it's a sign of true love and the joy that comes with consummating it with marriage. In any case, the union of this pair is a testament to the adage: good things come to those who wait.
But make no mistake, there was a lot to be done in the waiting.
Love at first sight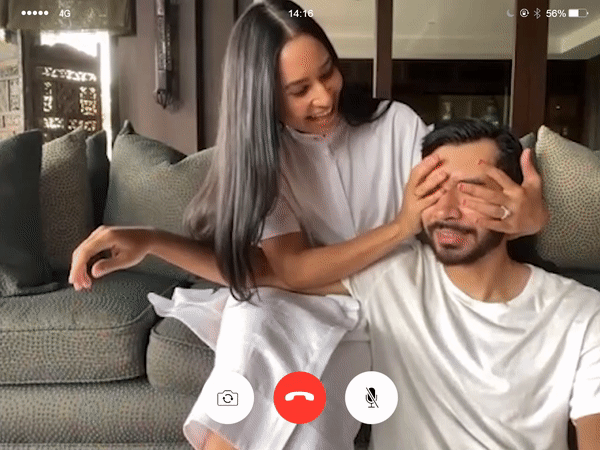 The couple first met in 2014 at Azrin's family's Raya open house. Aina was a mutual friend of his sister Zairin, then, but little did she know that they would later become family.
"I didn't even know he was the host. I just thought, 'this guy is cute'," Aina gushes at the memory. "We didn't pursue anything at first. A few months after that, we bumped into each other again at the hospital – that's when we started talking on Instagram."
Azrin chimes in with a bashful laugh: "I just thought she was very attractive and someone who I have not seen before, because I know everyone else who comes for our Raya open house. I was very curious to the point that I had to ask my sister for her name and stalked her a little bit [on Instagram]."
Naturally, he 'slid into her DMs' and they started chatting on the social media platform. A month later, they took their mutual attraction to the next step: the first date.
"It's a feeling of comfort and you can say butterflies in my tummy, but it's more of knowing that this person is going to be someone special in your life." – Aina Syahirah on the first date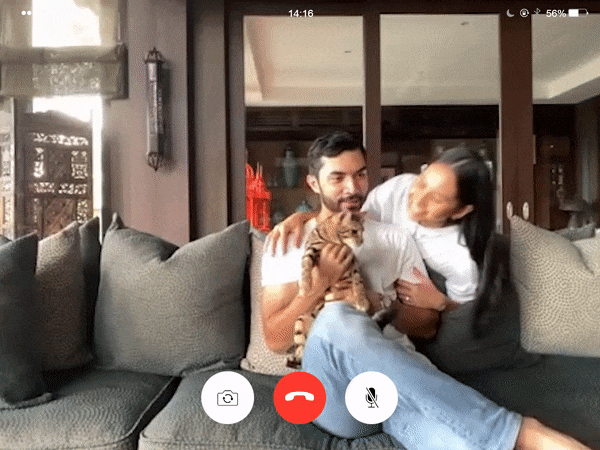 "It went according to plan," Azrin starts, "but I remember earlier in the day, I had gone trekking and when I came back, my car smelled like rotten fish so I couldn't take my car to pick her up on the first date.
"What happened was I had to pick her up in a soccer mum's car – it was a 7-seater MPV – so I thought she would be, like, overwhelmed with her first impression of me," he chuckles, whilst Aina quips, "That was the last thing on my mind."
Far from it, she was equally as nervous and excited that the two (regrettably) left some of their dishes untouched. By the end of the date, he had confessed his feelings and she was surer still that love at first sight is real.
"I guess it's true when they say: when you know, you know. When I saw him that day and I went back, I told my siblings, I think I met the love of my life," she regales. "I just had that feeling that I've never felt before when I saw him – it's a feeling of comfort and you can say butterflies in my tummy, but it's more of knowing that this person is going to be someone special in your life. I don't know how to describe it."
A wedding long time coming
After dating for several years, the subject of marriage inevitably cropped up. They knew they were both serious about each other, so it was only a matter of when. Being the spontaneous person that he is, Azrin popped the question quite out of the blue.
"Nobody knew that I was going to propose to her. I kept it to myself. I only told Aina's dad that I was going to propose to her a day before. It was going to be her birthday and I had no time to waste, so the next day I drove my mum to the place where I got the proposal ring and I just proposed within 24 hours," he tells with a look of amazement, as if he hasn't wrapped his head around the feat.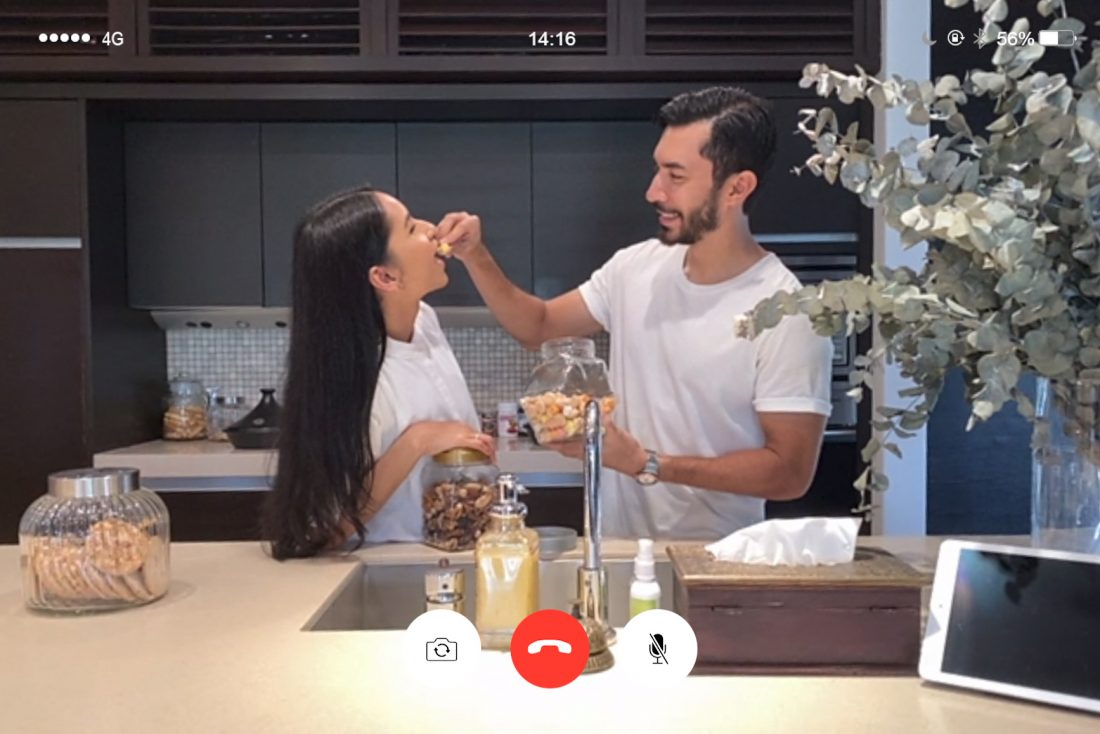 That was in April 2019. They had a year to plan the wedding, and everything was set months ahead. They had three wedding venues in mind with different decors for each; the menu was planned; the invitations were sent out.
Suddenly, all of it had to be postponed when the world turned upside down no thanks to the Covid-19 crisis.
"The most challenging part about trying to get married during the lockdown is to get the documents. We had to go back and forth to redo our documents, such as HIV tests and seeking approval from the Islamic government bodies, to make sure everything is updated," Azrin explains.
"It's a story that we can look back on and tell other people in the future." – Zainul Azrin on getting married on lockdown
"There were times when it hit us really hard because it's not just about the two of us in the relationship; you have to think about family members as well and there's a lot of other factors that go into making a wedding a success," Aina reveals.
"I'm glad that I went through the MCO with him because he was super calm and he wasn't trying to make things hard for me as it is. He was just there every time I needed to vent or any time I needed to cry," she says earnestly, betraying a hint of vulnerability that shows how much perseverance it took to see through the wedding plans until the end.
She recounts how stressful it was on the week leading up to the final wedding (akad nikah) date. Each time the dates are changed, they have to go through the whole process of documentation once again.
Having postponed the ceremonies "too many times", they settled for 12th December 2020. But they were still pending approval from the respective Islamic body just five days before the big day. When they finally received the green light, their families, friends and vendors took care of everything else.
"A lot of people asked us why didn't we have our wedding earlier, in a different way," she recalls. "But I think our families and both Azrin and I really wanted to see us get married in an occasion where we can remember and look back with our closest friends and families – that's why we postponed it until December."
"With patience and a lot of prayers from our families and friends, we stayed calm and patient and waited until we could have a special occasion that we can remember. We're glad that we had our family's support to wait and because looking back at our wedding day, it was so perfect and more than what we could've imagined."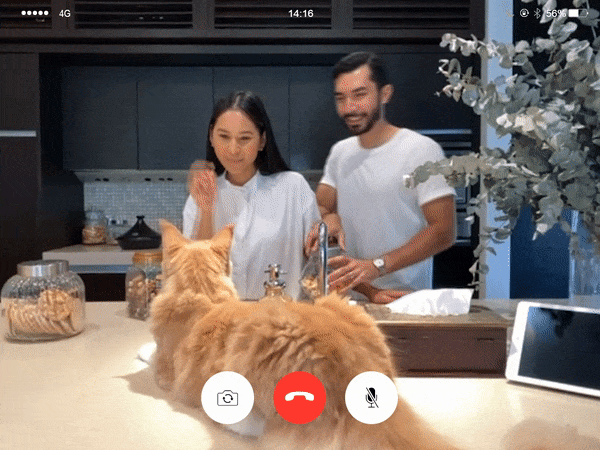 "It's a story that we can look back on and tell other people in the future," Azrin echoes gleefully.
In a pandemic and in health
Less than two weeks after they wedded, MCO 2.0 went into effect. Being able to cohabitate as husband and wife now means no more braving through roadblocks to see each other; however, here lies the challenge of accommodating their previous lifestyles to a new one, together.
As Azrin puts it: "Being in a relationship as boyfriend and girlfriend outside and staying together as husband and wife is a completely different story." Nevertheless, they're better equipped now that they're armed with experience and 'locked' with a certificate.
On the greatest lesson she's learnt from surviving the first lockdown together, Aina says: "Be super, duper patient. It's a good time to test the compatibility of a relationship, I would say, because at the end of the day, you want to go through the happy days and also the tough days with your partner."
"It is a test of character – how you manage and accept things," Azrin reflects. "Also, how you're going to overcome this issue and try to comfort each other. [We had to] constantly remind ourselves that we are not alone in this. There are so many other couples who are affected by this and have also delayed or cancelled their wedding."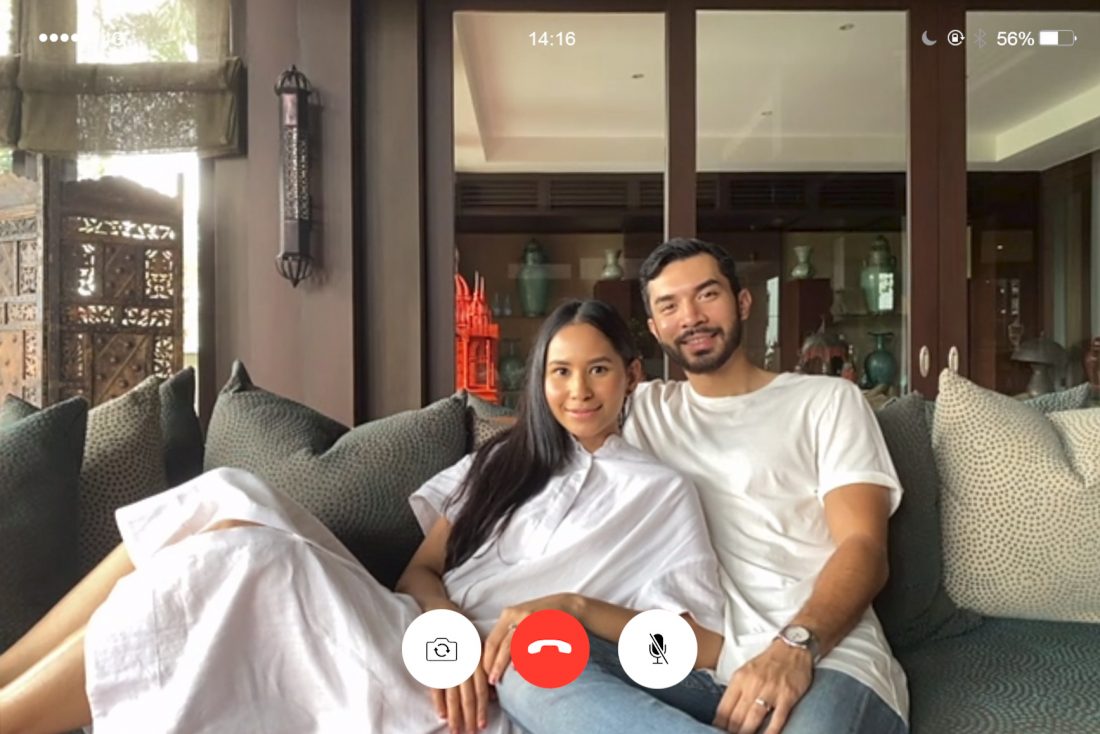 Though we're still not out of the woods yet with the pandemic, and the couple has yet to hold the wedding reception (majlis bersanding) with extended family and friends, they are hopeful of a proper celebration once things are safer. In the meantime, they are content in each other's company.
"It is quite a blessing because if you look at it, with our careers, we probably would not have the time to stay put and relax and find out more about each other. But because we are at home more now, we can get to know each other better," Azrin says cheerfully, casting an affectionate glance at his wife. "The first time we were so uncertain of things…this time around, we're much calmer."
So calm, in fact, that he didn't make a fuss when he came home one day to find his wardrobe completely overhauled by his wife. It came as a surprise, sure, but it's one of the many things he has come to accept as her attributes.
Likewise, Aina echoes, "Living together has been super fun because it's like having your best friend all the time with you. I'm still learning new things about him too. I guess because we had that 5 years of relationship and friendship, it really helped us build a strong foundation for marriage."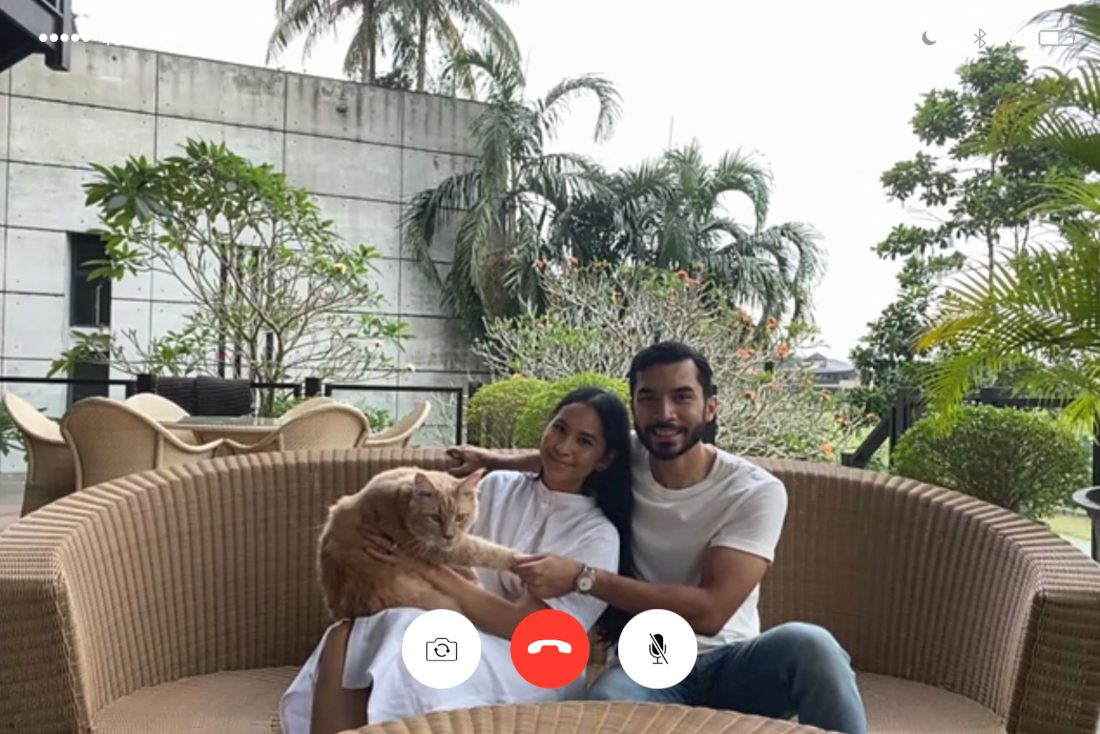 Photos and videography: Anson Siau