Seated beautifully at the heart of Kuala Lumpur's luxury Damansara Heights, Aesop opens up an intimidating boutique store known as 'Rumah Panggung'. Within its walls, a profound symbol awaits, inviting visitors to immerse themselves in a unique retail experience. 
The store is meticulously designed with partitioned rooms and a gabled roof, creating a visually stunning space. The choice of Pavilion Damansara Height as the location for the store further enhances the image of abstracted minimalism yet luxury. The central pillar in the house carries a perfect balance of structural weight, adding to the overall aesthetic appeal.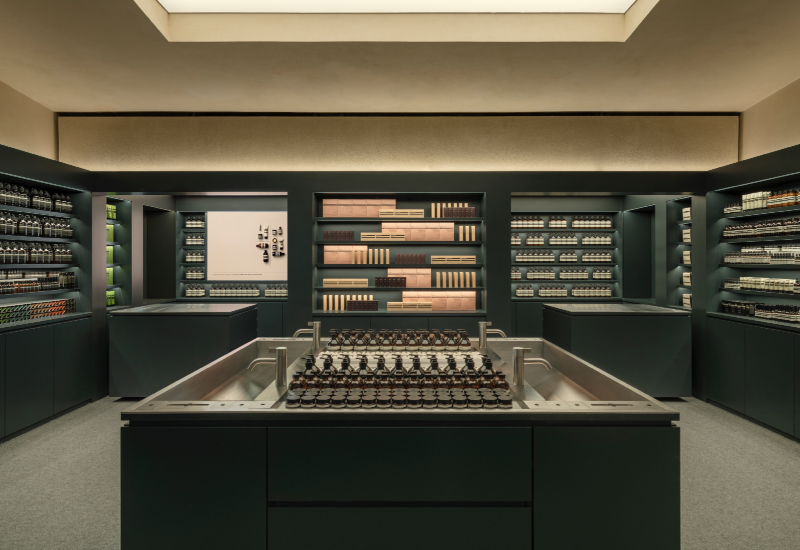 The highlight inside the store is the communal basin, which serves as a focal point for guests. Here, visitors can immerse themselves in Aesop's body care range, trying out and learning about the brand's key formulations and aromas. Knowledgeable consultants are readily available to assist guests, providing them with personalized recommendations and guidance. The communal basin not only serves as a functional element but also adds to the overall ambiance of the store, creating a sense of community and shared experience.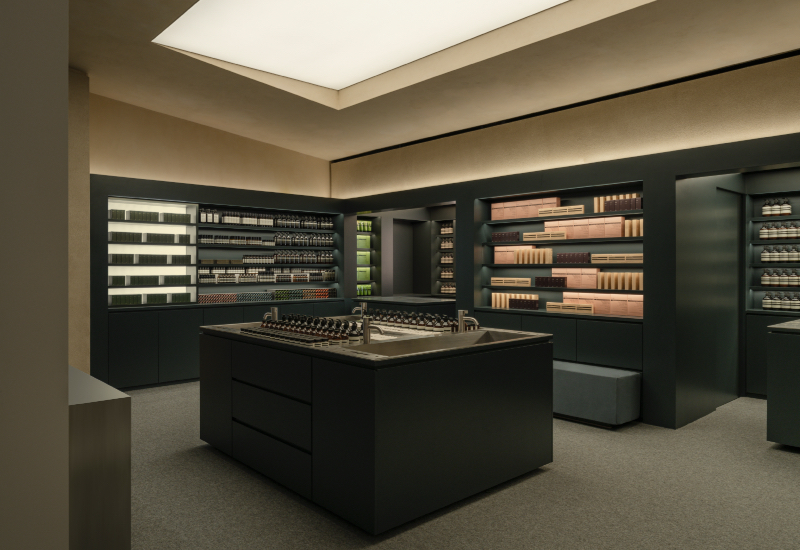 In addition to the communal basin, two smaller niches are designed for Aesop's staff. These niches echo the floor plan of the typical Rumah Panggung, where bedrooms open directly onto the main living area. The use of recycled wood on the walls adds texture and soundproofing qualities, creating a warm and inviting atmosphere. Carpet is used on the floor, providing domestic comfort and further enhancing the overall experience for both staff and visitors.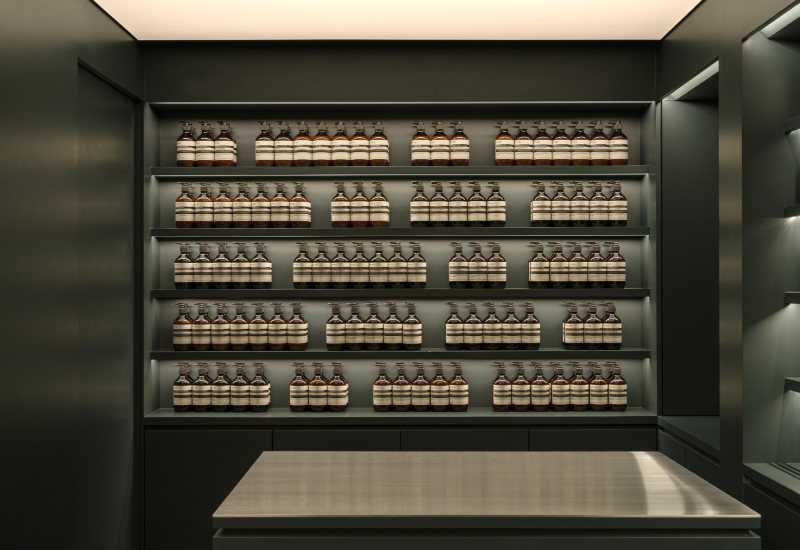 These smaller niches not only serve as functional spaces for the staff but also contribute to the overall design concept of the store, seamlessly blending traditional elements with modern aesthetics.
Visit Aesop's Rumah Panggung, Lot 2.49.01, Pavilion Damansara Heights Mall, Damansara Town Centre, 50480 Kuala Lumpur.