The past Halloweekend was truly an eventful one, with parties all across the nation celebrating various occasions. But as whiskey lovers ourselves, there was no better place to turn it up than at Sentul Depot, where Chivas Regal held an urban 'I Rise We Rise' campaign event. Guests were whisked on a two-day voyage that seamlessly fused art, fashion, music, and of course, great drinks.
Interactive rooms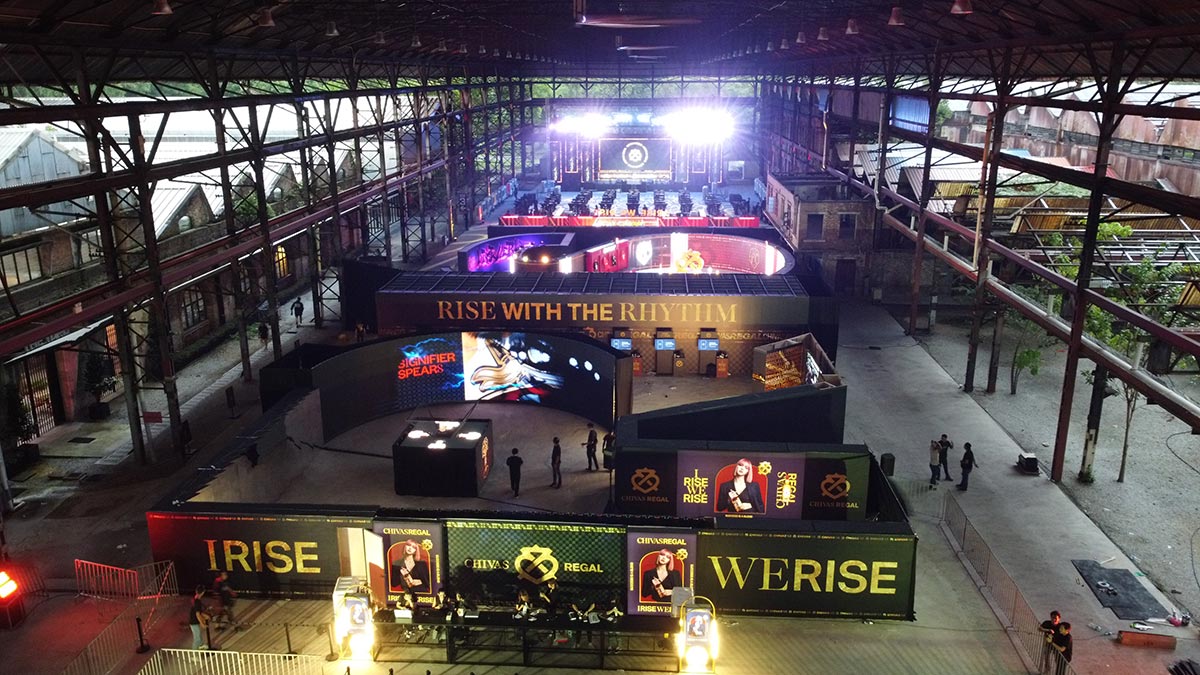 The weekend escapade began with a lifesized maze spelt out in the word R-I-S-E, where each room offered variating interactive experiences. Before embarking on the journey, guests were given a card with tasks to complete in each room, thereafter they'd submit the card in a box to stand a chance to virtually meet and greet Lisa on the 28th of November 2022.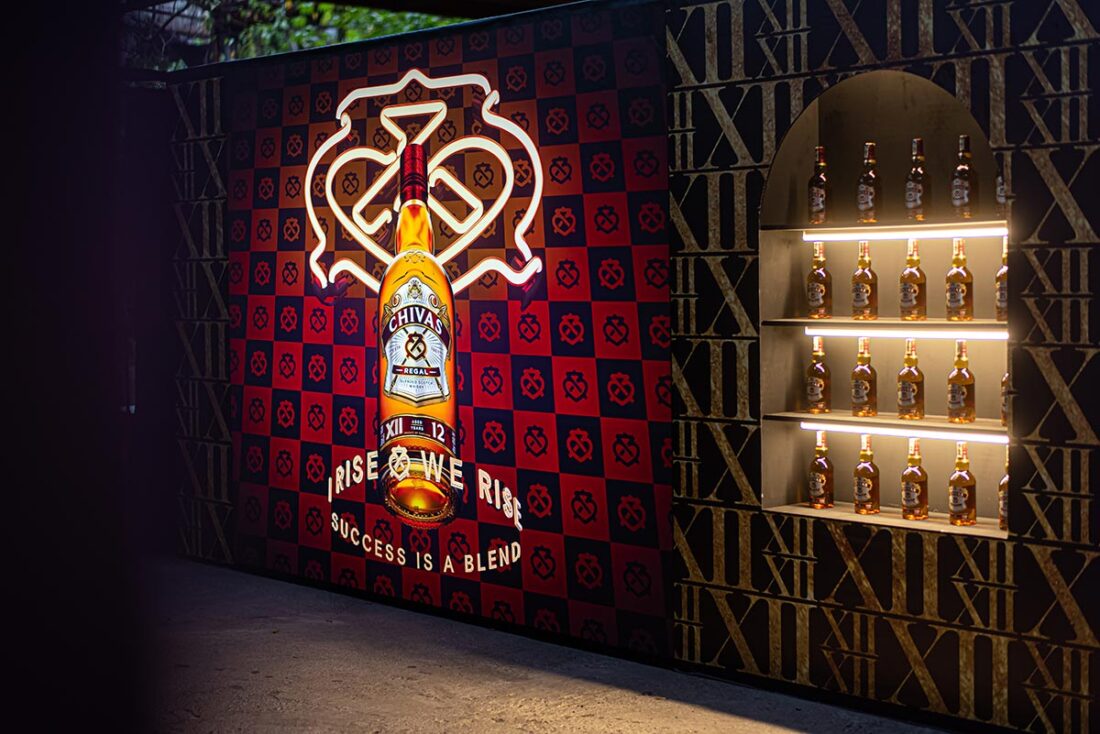 Chivas artwork and shelf lined with Chivas Regal 12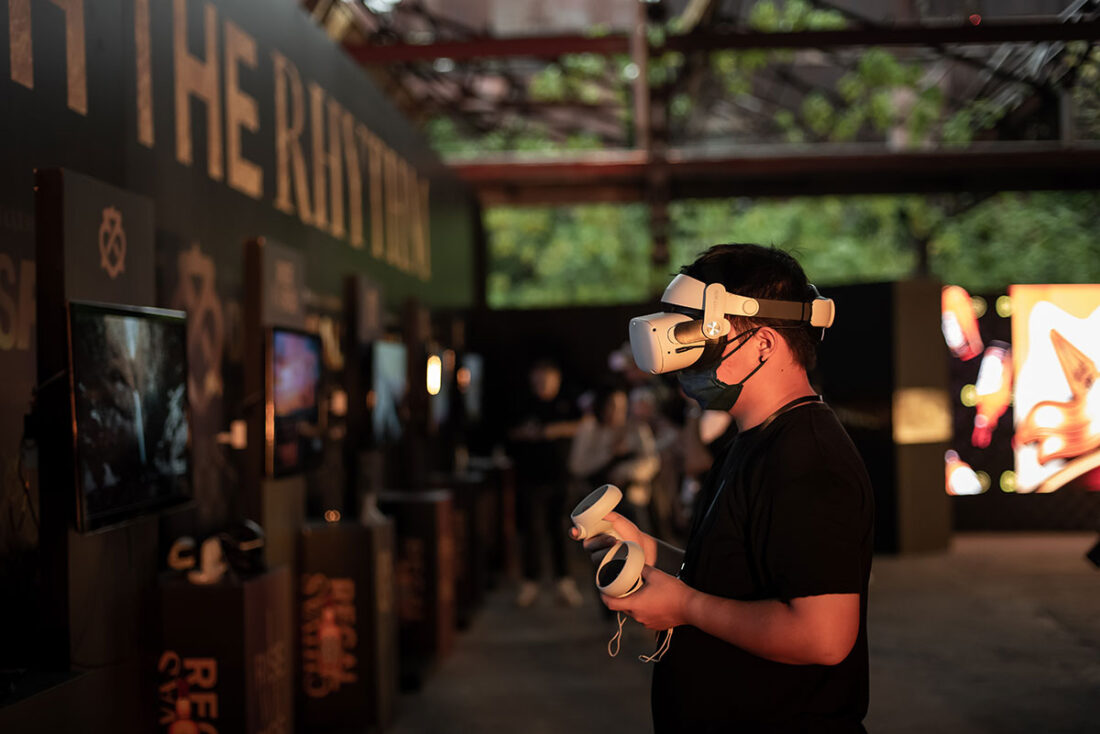 Guests enjoyed a VR experience of Beat Saber
(Swipe for more)
Leading to the first room were walls decked in everything Chivas from large artworks to a shelf lined with the new Chivas Regal 12-Year-Old. 'R'ise overflowed with a plethora of tech affairs, featuring Chivas bottle holograms and a VR station where patrons indulged in games of Beat Saber.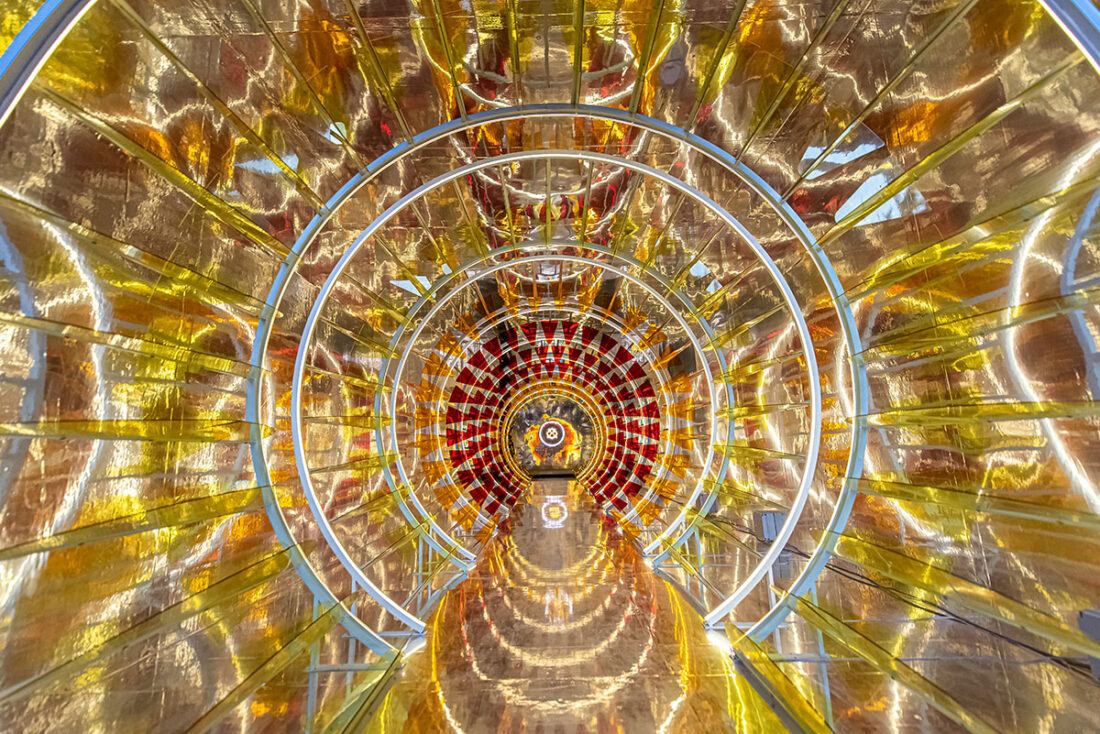 Art installation by Pamela Tan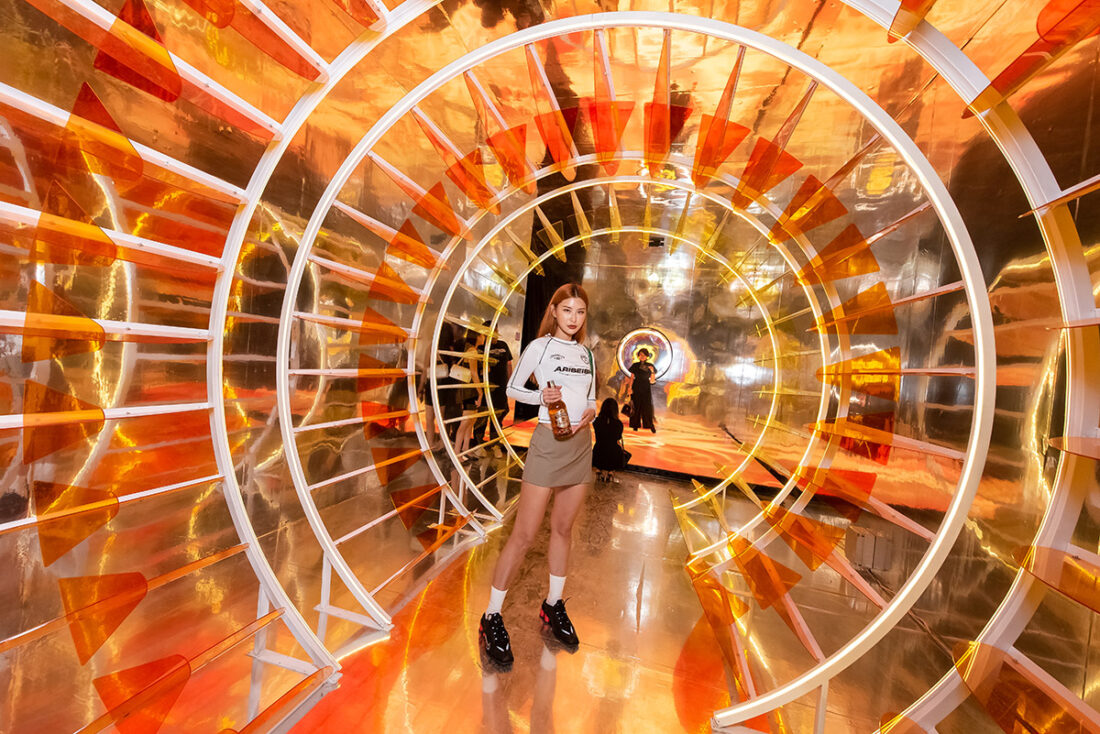 Influencer Juwei Teoh at the Chivas Regal event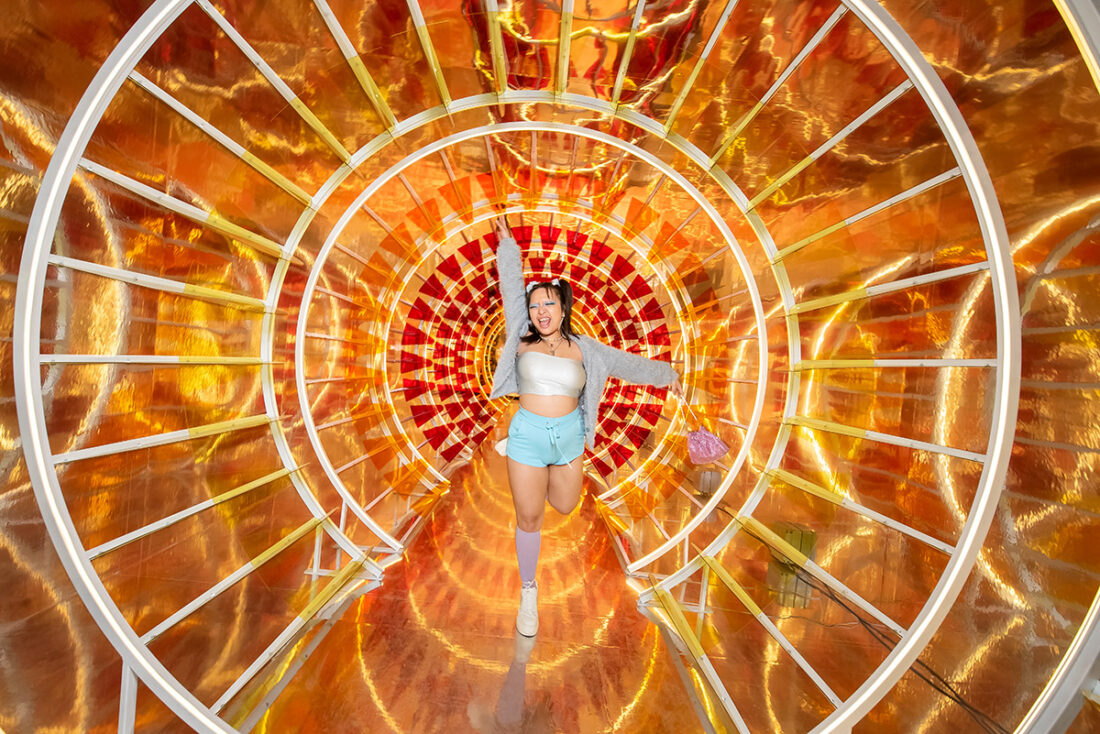 Local artist Lil' Asian Thiccie at the Chivas Regal event
(Swipe for more)
'I'nteract was an artistic whirlwind space highlighting an art piece made by local artist Pamela Tan. Inspired by sunrise, the disparity of warm-coloured shields used to create the installation gave guests the feeling of walking through the sun, and served as a stunning spot for pictures.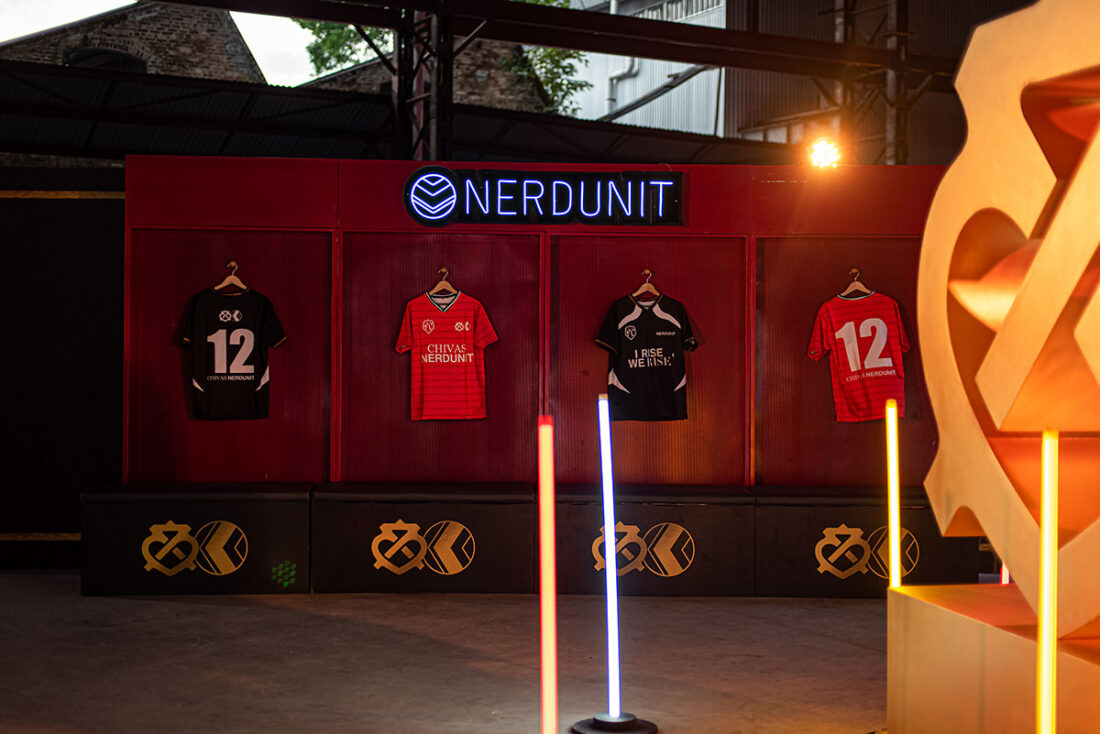 Chivas collaborates with Nerd Unit, debuting unique collection
Chivas wall art that invites guests to leave a message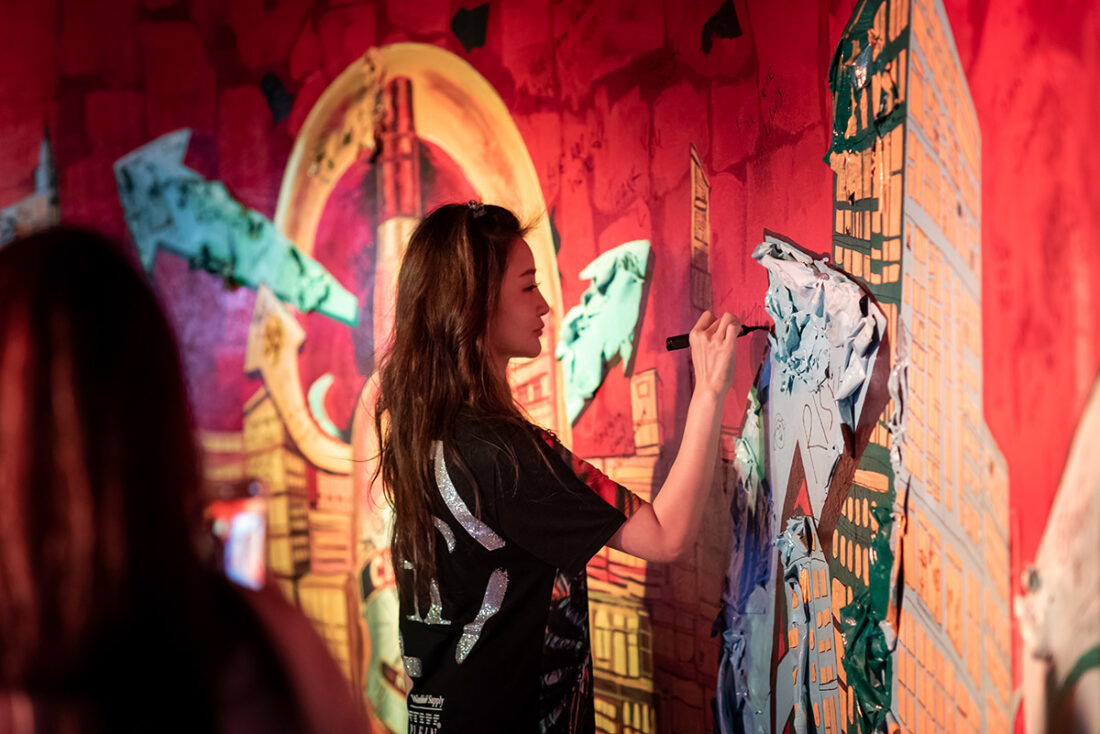 Guests penning their thoughts on the artwork
(Swipe for more)
The 'S'tyle room displayed a harmonious blend of art, fashion and tech – shining the limelight on a special collaboration with Nerd Unit which debuted on that weekend itself. At one corner, a kinetic sensor game of volleyball intrigues guests to try it out while the other side of wall art beckons to be scribbled and spray-painted on by arriving visitors.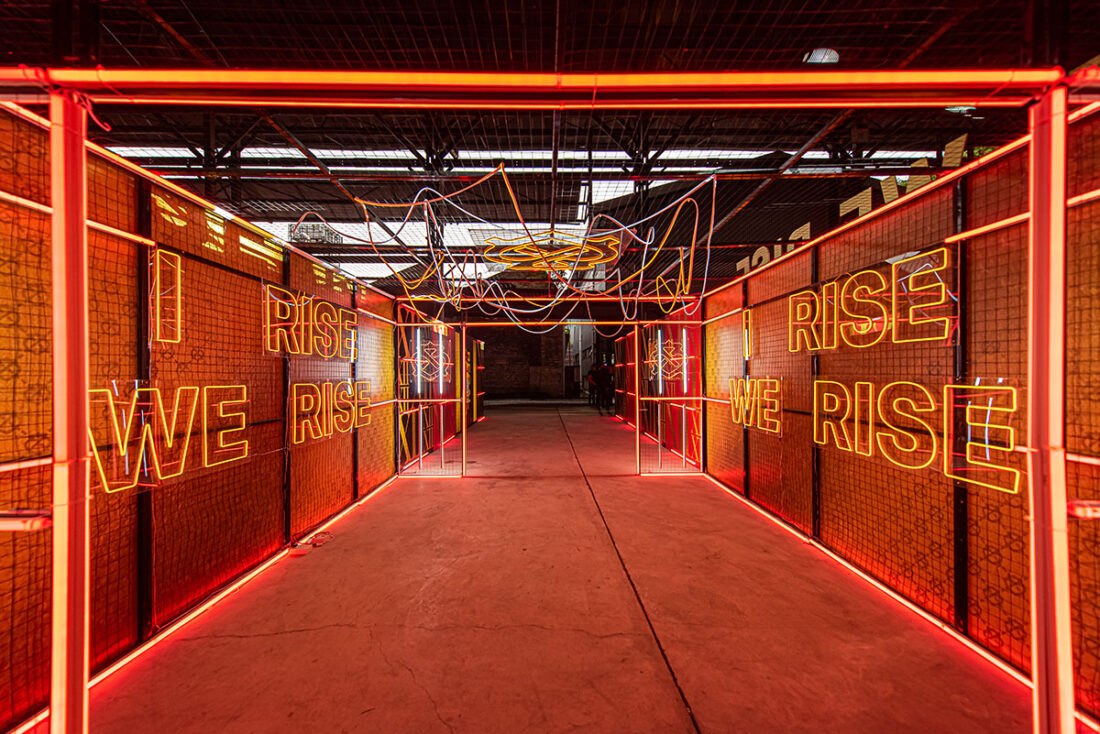 Neon lights and signages take centre stage at 'E'levate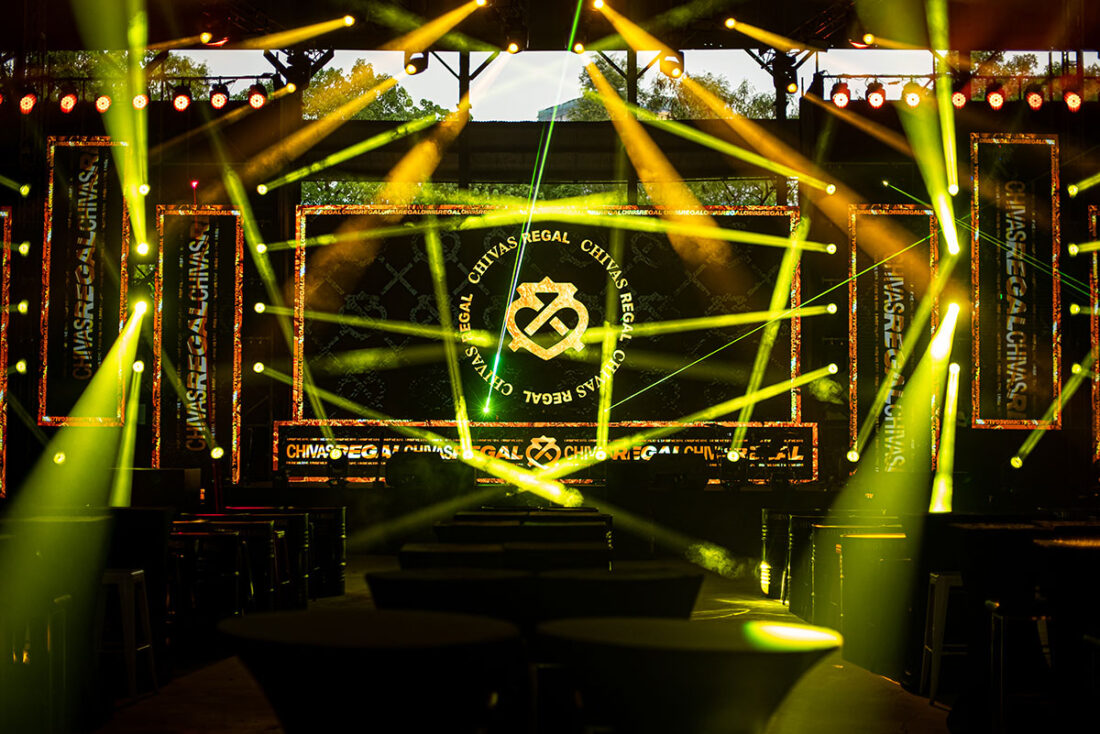 Located at the end of the maze is the stage area
(Swipe for more)
As patrons reach the last interactive room: 'E'levate, neon lights and signages take centre stage, another spot for uninterrupted snapshots. Once done, guests ensued to the stage space where boozy cravings were satisfied and DJs spun catchy tunes throughout the night. 
Guestshift cocktails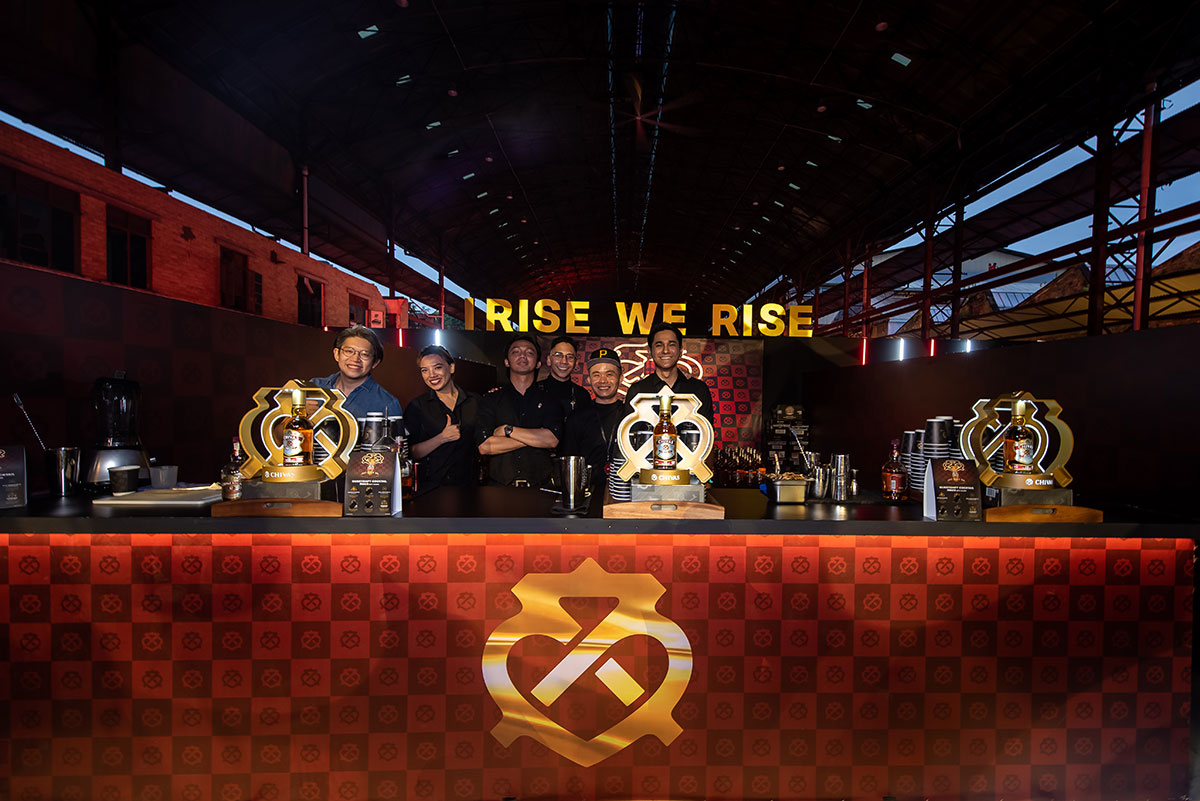 Aside from Chivas bottles and Chivas highballs, patrons were treated to special Chivas cocktails made by guest mixologists who started the local cocktail movement. The event saw the likes of Jon Lee, the founder of Penrose, along with Shawn Chong and Karl Too.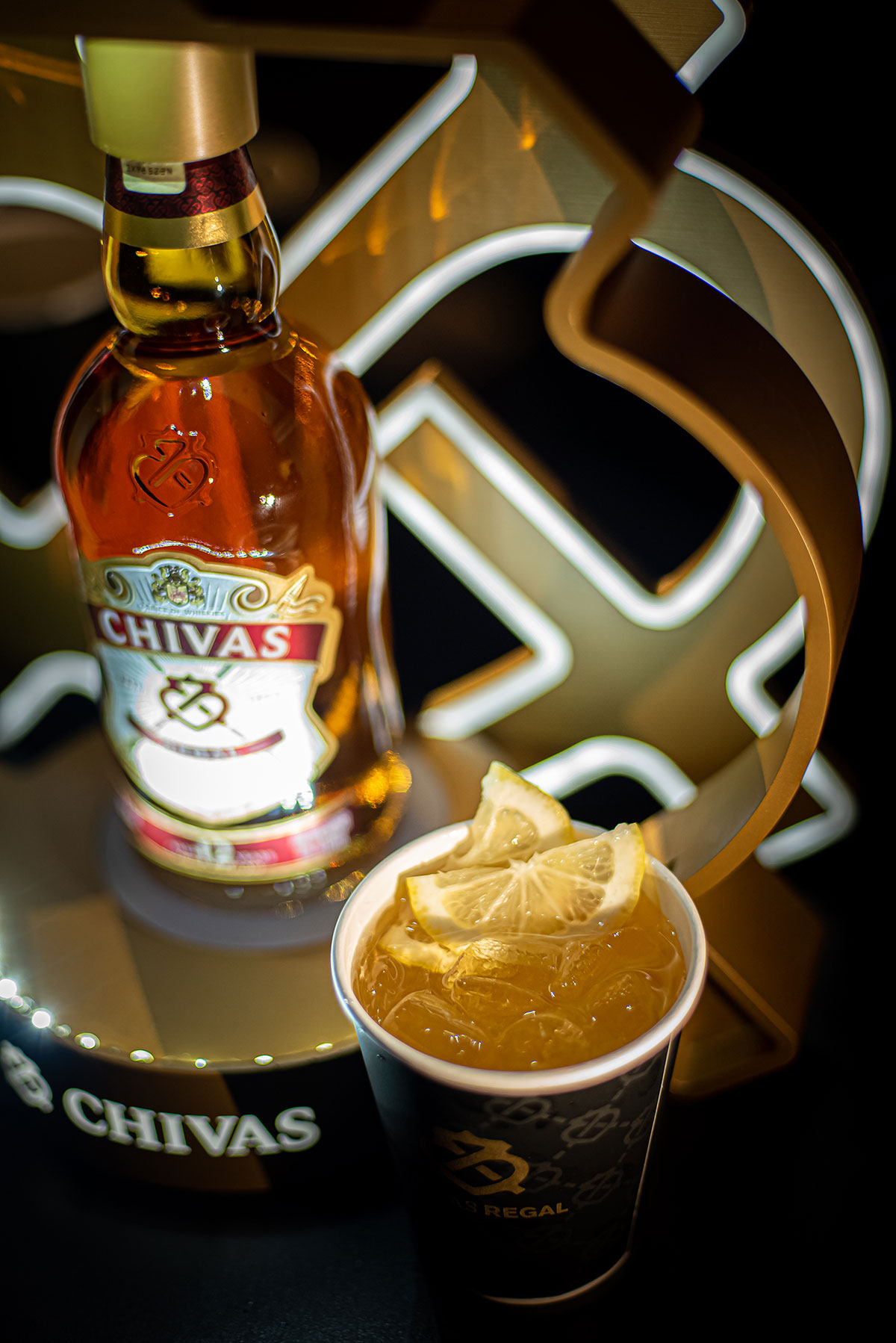 The Saffron Blossom, a concoction made by Jon Lee, was a strong yet sweet combination to start off the night. Chivas Regal 12 and umeshu envelop the senses before hints of grapefruit and saffron filled the palates towards the end.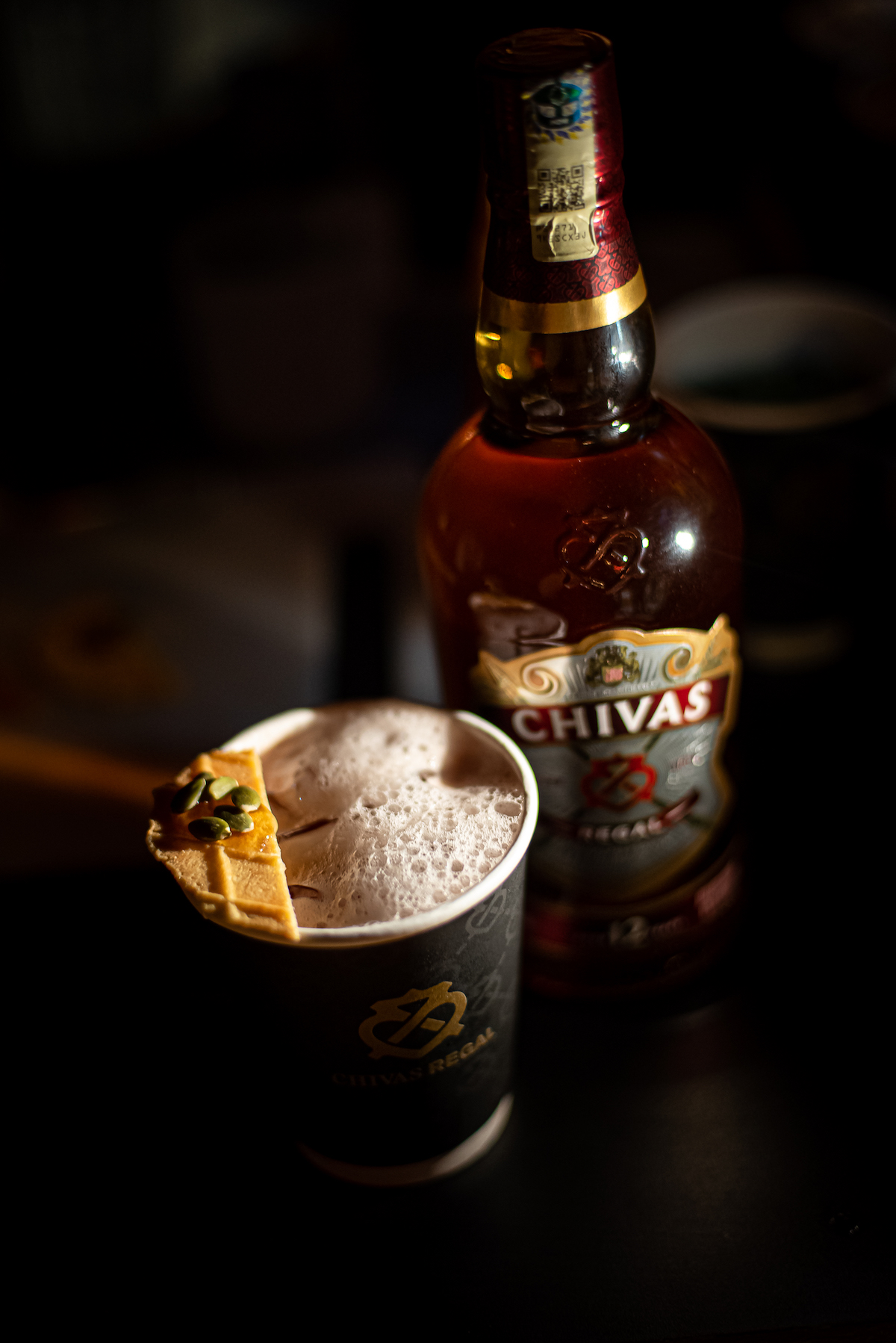 Still Nuts After 12 by Shawn Chong embraced nutty and sugary components, with a fragrant blend of hazelnuts, apple juice and the Chivas Regal 12. Garnishes of crispy wafers with a dollop of honey and sprinkles of pumpkin seeds gave playful textures amidst the fluidity of the drink.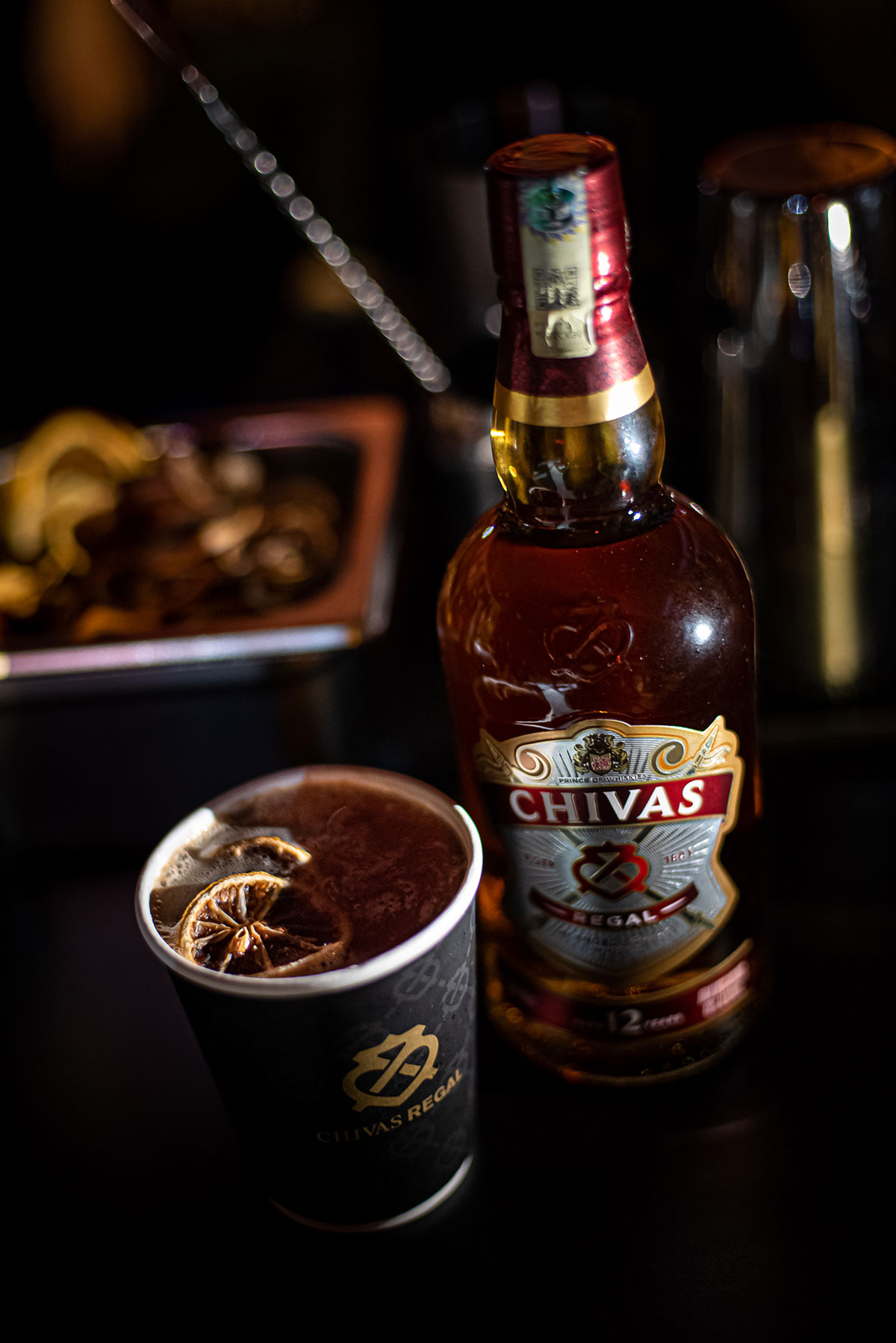 Another candied cocktail with hints of tartness that delighted our tastebuds was Fahrenheit by Karl Too, a mix featuring Chivas Regal 12 and a unique cacao and clove salted caramel. Topped with dehydrated citrus pieces, the tangy aroma evidently blended into the brew, which we loved. 
Guest DJs and launch of Chivas Regal 12 & 18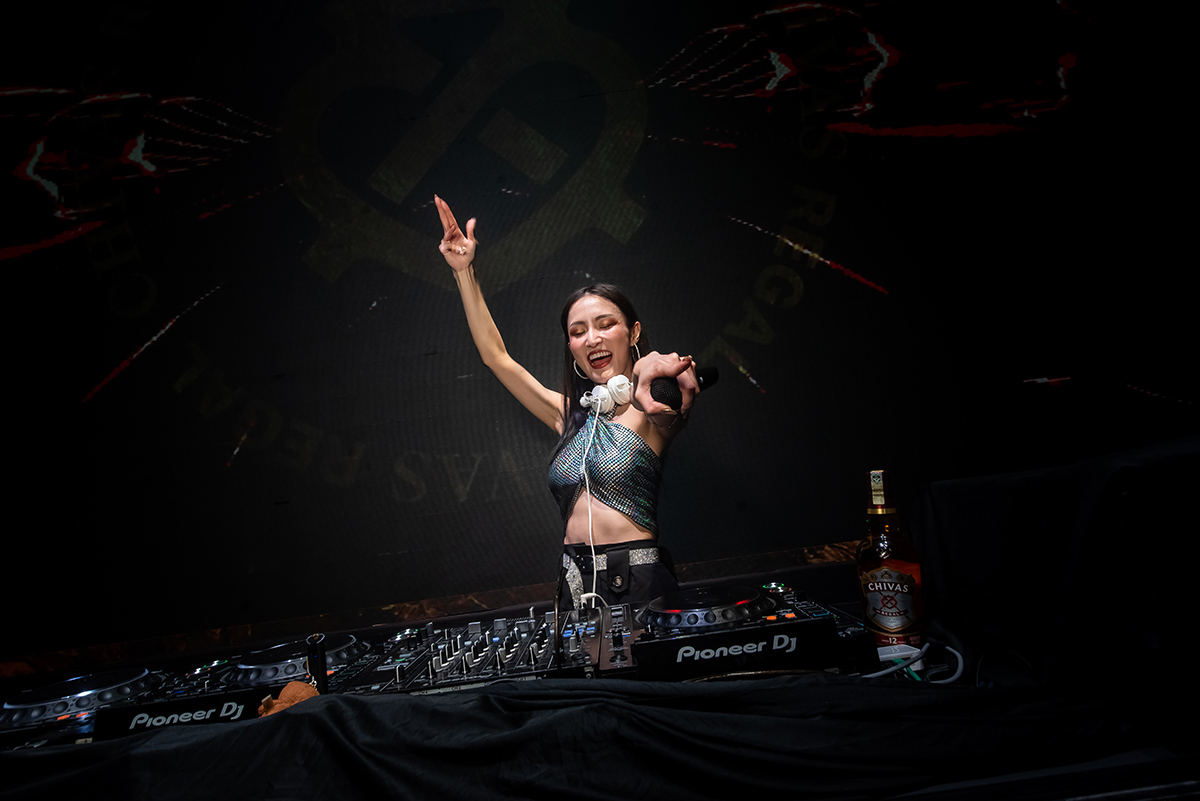 So the night was complete with interactive activities and tantalising drinks, but what's a party without turntables? Patrons were spoilt with an impressive lineup of DJs, from local favourites like DJ Jenni-F and DJ Bate to special guest DJ Pei Pei from Taiwan.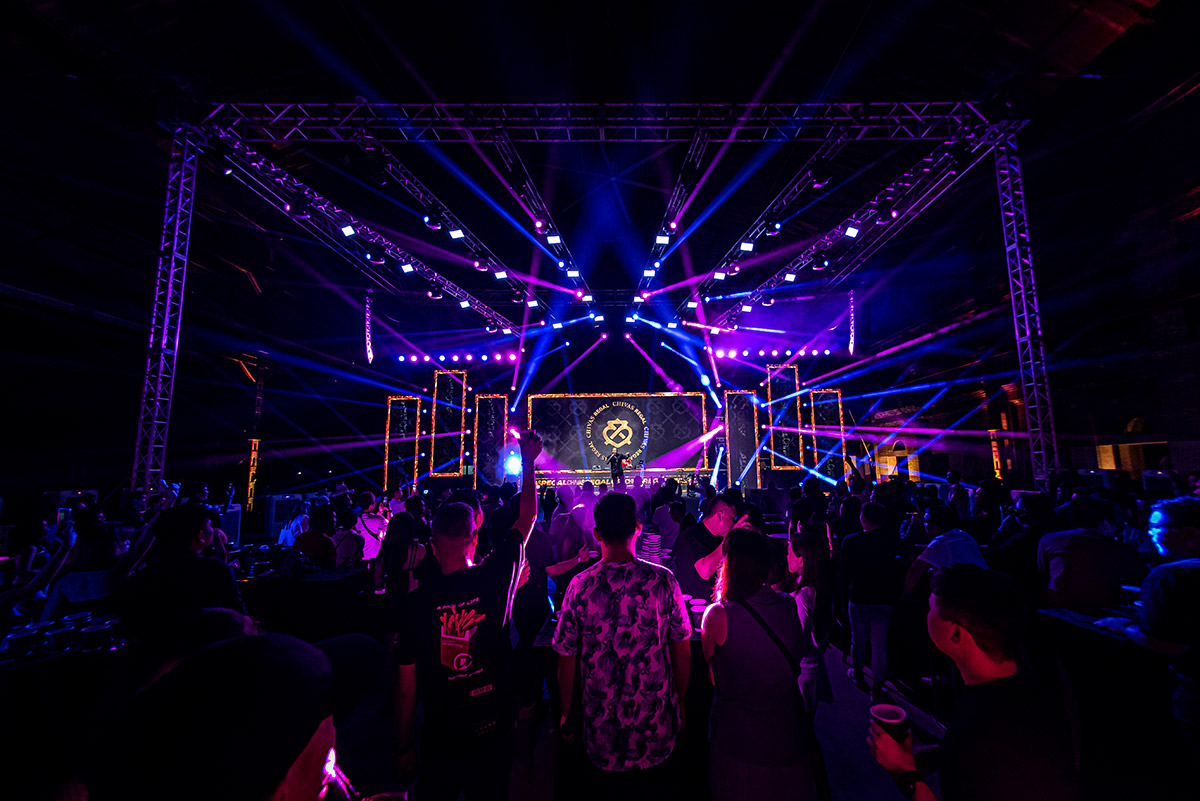 Every hour saw a different DJ on set, spinning mainly Electronic Dance Music and Hip-Hop with the occasional Alternative Rock and throwback Pop songs. But the height of the event was the unveiling of the new bottle designs for Chivas 12 and Chivas 18, the latter a limited-edition in collaboration with Lisa.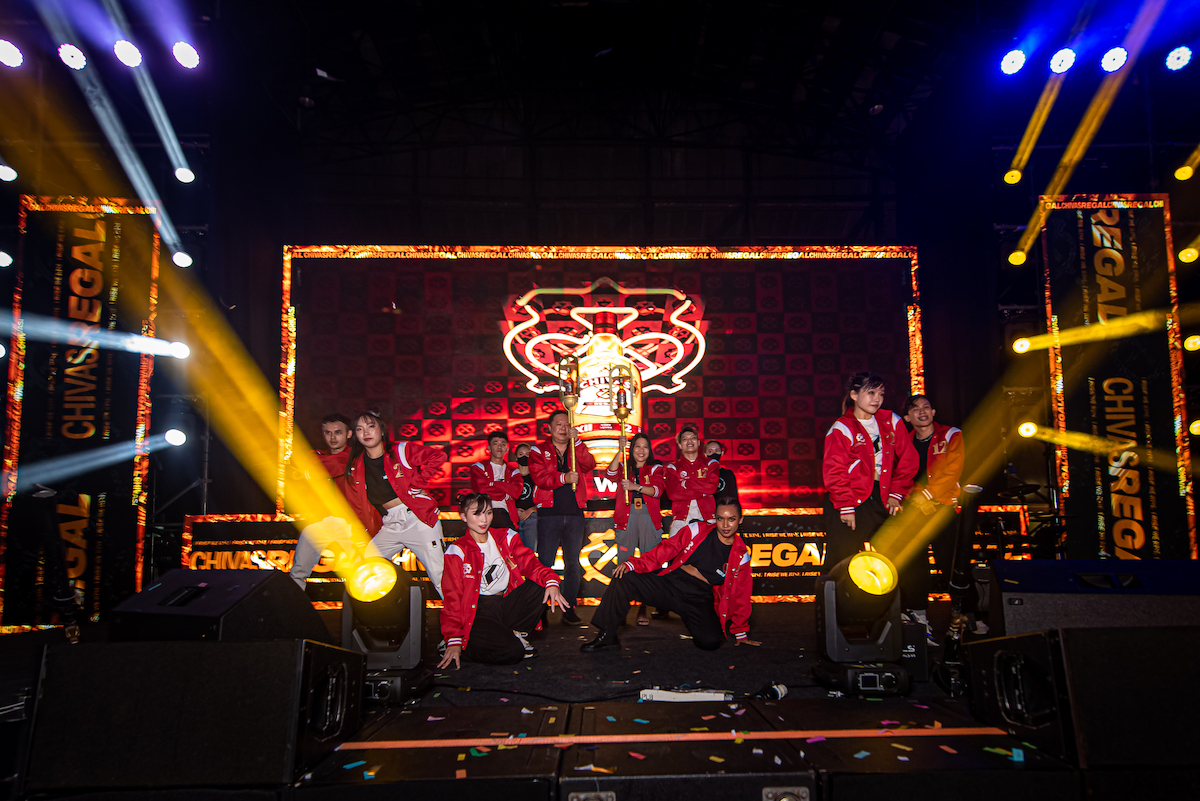 And as the night came to a close, guests continued connecting with new friends made through chats of cocktails and music with hope that they'd experience another night like this with Chivas Regal again.
Photos by Chivas Regal.