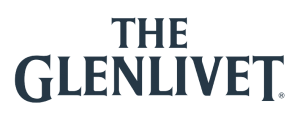 This article is brought to you by The Glenlivet. As we continue to cherish our loved ones and family traditions this Chinese New Year, let's raise a glass to the occasion with a glass of The Glenlivet 12 Year Old Double Oak. Refined, fruity, creamy, and distinctively smooth, this highly indulgent single malt makes for the perfect companion to a festive feast that celebrates good fortune, togetherness, and tradition. To find out more about how The Glenlivet embraces and honours tradition, visit the official website here.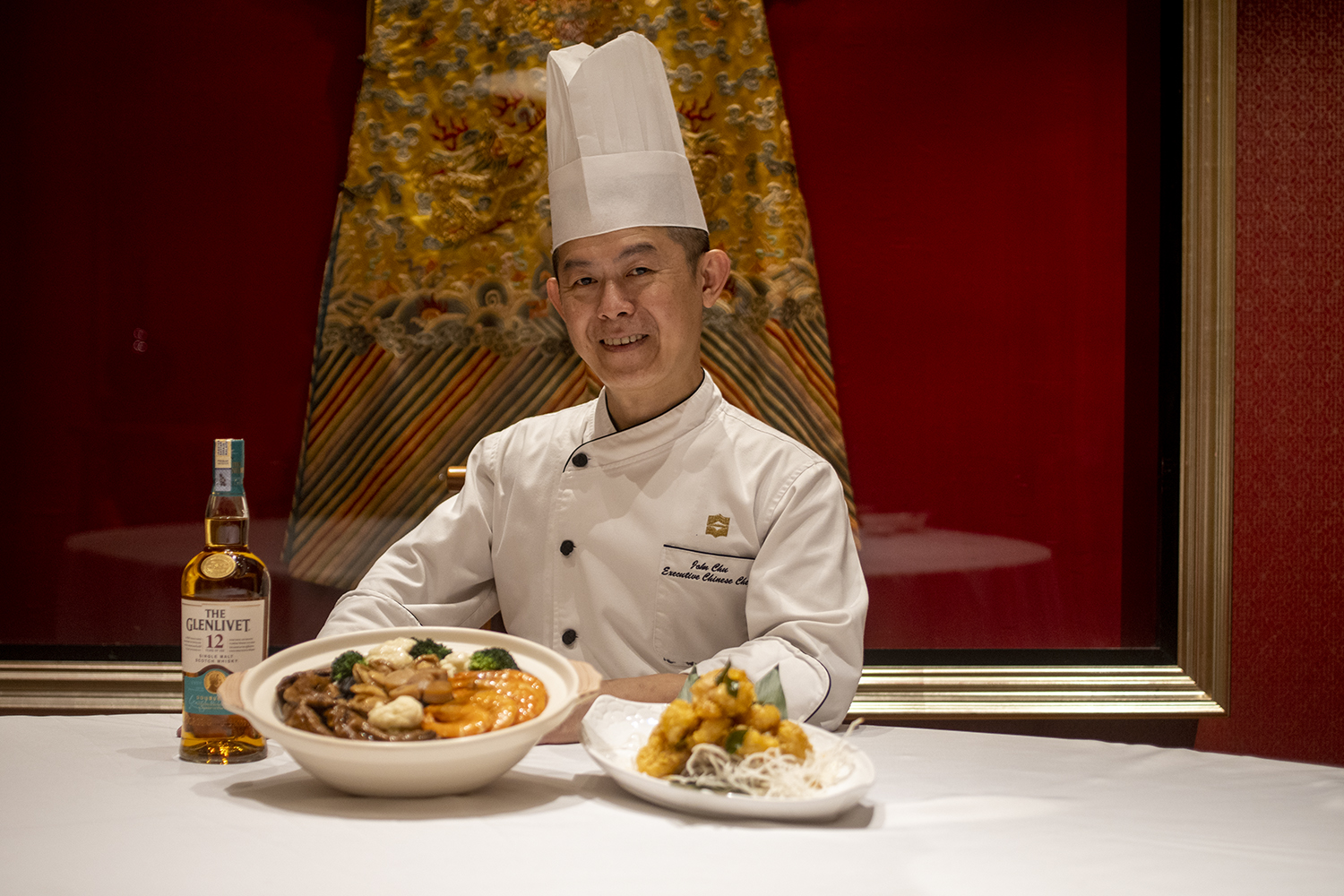 It's that time of the year again, where family members come together to celebrate the Lunar New Year. Ang pao packets are given out, we reconnect with our relatives, several rounds of friendly(ish) mahjong is played, and everyone tucks into a great feast.
And while gatherings will most likely be held over online video conferences and limited to our live-in family members or friends, that doesn't mean we still can't celebrate in a different way to ring in good fortune. In fact, one of the easiest ways to do so is over a cosy, home-cooked meal.
For Chef John Chu of Shang Palace at Shangri-La Hotel Kuala Lumpur, he stays true to Chinese tradition by plating up some savoury Golden Salted Egg Prawns, and a truly luxurious dish that's an indisputable staple at family reunion dinners: the poon choi.
Premium Abalone Poon Choi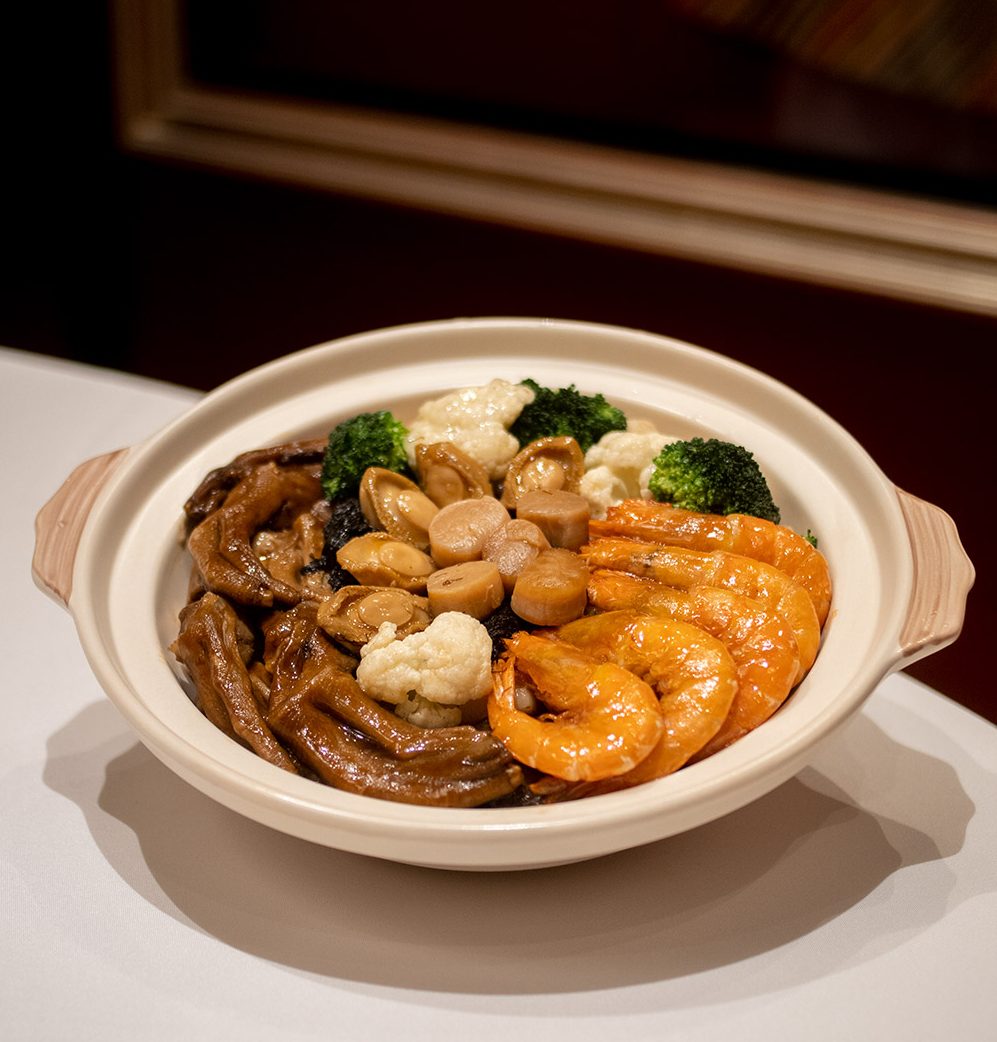 On the dinner table, nothing symbolises good fortune better than the bountiful poon choi. While it's comprised of simple ingredients, it still remains as one of the most festive dishes served during the Lunar New Year thanks to the inclusion of luxurious ingredients such as prawns, scallops, and abalone.
With its many layers and deep flavours, it invites The Glenlivet 12 Years Double Oak and its smooth, fruity qualities to complement this opulent dish. With an elegant bouquet of apricot and pineapple, this whisky also imparts notes of vanilla, orange, and honeysuckle on the palate. Floral, soft, clean, and gently warming on the finish, it takes a truly elegant whisky such as this one to pair with the regal poon choi.
1 can of abalone (containing 10 pieces)
500g sea cucumber
200g Japanese dried scallop
500g black mushrooms
500g king prawns
650g roasted duck
500g boiled chicken
350g seamoss fish ball
200g dried oyster
150g beancurd stick
50g sea moss
180g baby cabbage
180g broccoli
200g white radish
300g gluten
200g oyster mushroom
250g yam
600g abalone sauce
2 tablespoons oyster sauce
1 tablespoon hoisin sauce
Cut the white radish into cubes and simmer them in a pot of prepared chicken soup.
Add the baby cabbage, ginger, and dried shrimp to the pot to slow cook for 2-3 minutes.
Add roast duck and boiled chicken and turn the stove up to high heat. Once heated through, remove from stove.
Dredge the king prawns in flour and fry them until golden.
Cook fish ball in the soup for 2-3 minutes or until fully cooked. Remove and set aside ingredients for layering.
Add abalone sauce, liquid from abalone can, hoisin sauce, and oyster sauce into chicken soup and stir until combined. Then, add chicken powder and dark soy sauce and combine.
For the bottom layer: Arrange the cabbage, oyster mushrooms, and white radish.
For the second layer: Place beancurd sticks, gluten, dried oyster, duck breast, and boiled chicken.
For the third layer: Arrange fish ball, black mushrooms, duck feet, sea moss, and sea cucumber.
Finally, arrange prawns, dried scallops, abalone, and broccoli on the top layer.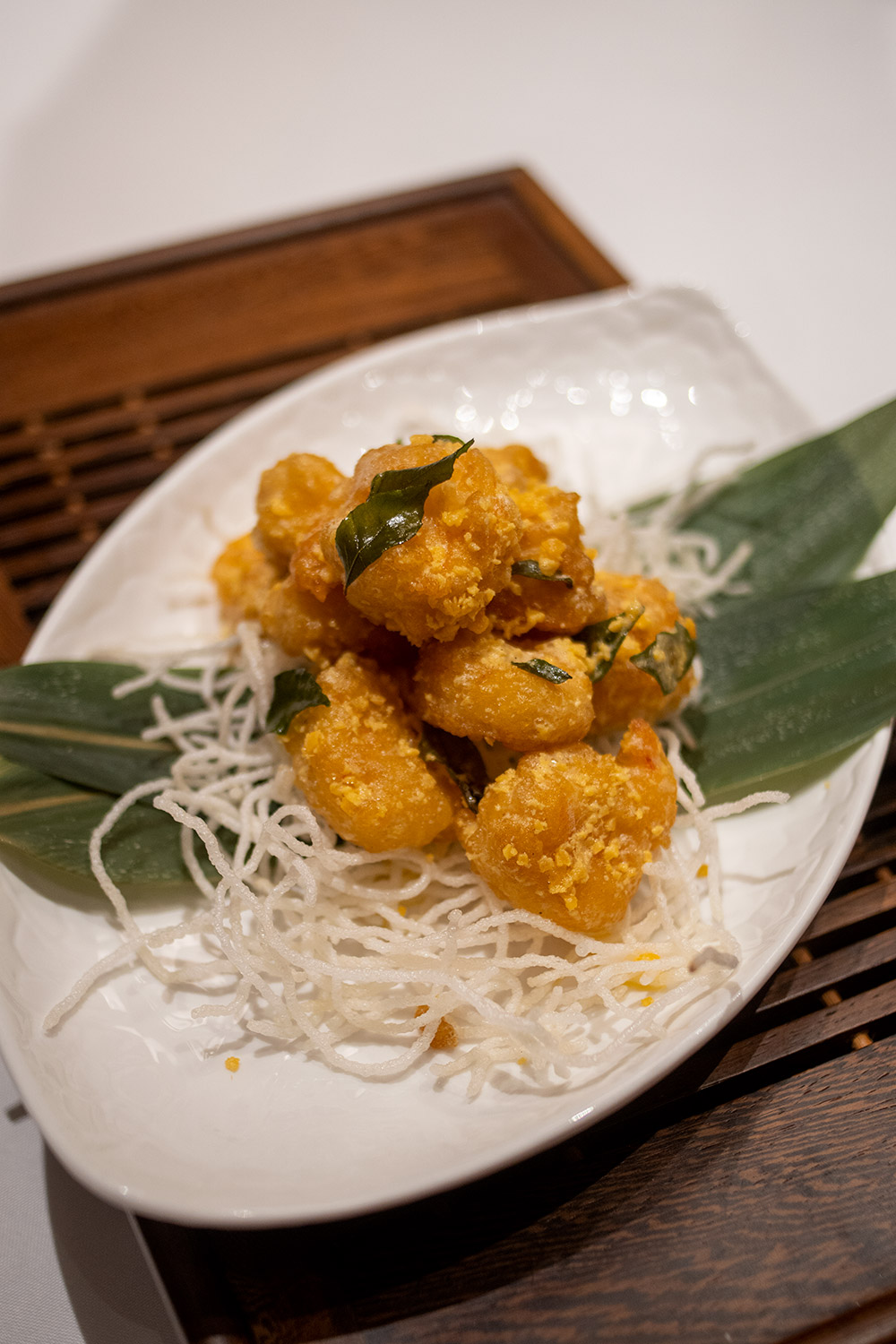 Keeping up with the theme of bold flavours and indulgence, here comes a familiar favourite that leaves you licking your fingers in satisfaction is the Golden Salted Egg Prawn dish. Succulent yet crisp fried prawns get dressed in a highly savoury and addicting salted egg yolk sauce, resulting in bite-sized treats that will probably call for two or three more extra servings.
While The Glenlivet 12 Years Double Oak is indeed refined and delicate in nature, it takes its rich yet lingering sweetness from flowery vanilla and caramel toffee to stand up to this dish. Soft yet sparkling notes of lemon, orange, and honeysuckle burst through, lifting the expression while creating a fine balance between food and whisky.
250g or 8 pieces of king prawns
1g curry leaves
2 pieces of salted egg yolk
15g margarine
2g sugar
1g chicken seasoning
400g cooking oil
Remove the shells and devein the king prawns before rubbing them with a mixture of salt and sugar.
Steam the salted egg yolks for 5 minutes. Allow them to cool before mashing with a fork then setting aside.
Add potato flour into a bowl and toss in the marinated prawns before shaking off excess flour.
Heat oil up in a wok, then deep fry the prawns over high heat until just cooked and golden. Drain excess oil from the prawns and set aside.
Replace the oil with margarine or put margarine into another wok and heat it up. Once the margarine melts, toss in the mashed salted egg yolks, curry leaves, and chicken seasoning.
Stir until the seasoning becomes a paste. Add the prawns and toss gently to evenly coat the prawns with the seasoning paste.
Once prawns are evenly coated, remove from the heat and serve immediately.
If you'd like to try out pairing The Glenlivet 12 Years Double Cask with your poon choi or other CNY dishes, get yourself a bottle by clicking here.
Photography by Anson Siau.