What's striking about Sofitel KL Damansara is that it almost appears as a separate entity from the spiral of high-rise buildings located in Damansara City. The hustle and bustle of its surroundings fade out as soon as you step foot into the hotel lobby. 
Located just a stroll away from the office and residential highrises and the Damansara City Mall (DC Mall), it was a nice surprise to find the noise from the outside world melt away when I arrived at my spacious room overlooking the city skyline. The design of the room is distinctly European with minimal, elegant and contemporary touches in the art and interiors, a nod to Sofitel's French roots.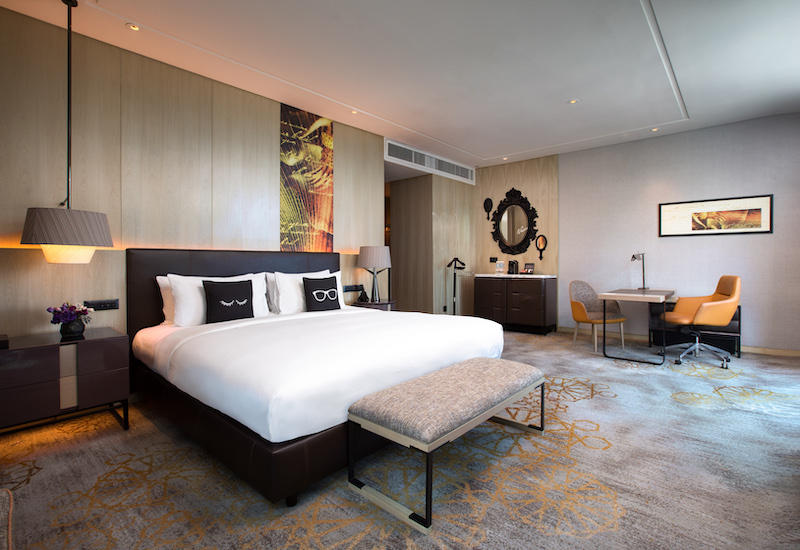 I am here for a three-day, two-night stay to experience the hotel's Club Millésime privileges, perfect for business folk looking for a restful stay yet looking to get some work done. The Millésime club boasts several privileges such as personalised express check-in and check-out times and tasty refreshments with its apéro chic aperitifs available at convenient times throughout the day (because they know hard work requires constant refuelling). 
But it's not all work. There are plenty of opportunities for play here too. I was treated to an invigorating full-body massage at the renowned Sofitel SPA. For those who are in need of a good scrubbing, Sofitel SPA is so far the only hotel in Kuala Lumpur to offer Turkish Bath amenities. It's no exaggeration to say they are one of the most popular hotel spas in KL, booking a free slot on a weekend is almost impossible and it's advised to reserve a spot at least two weeks in advance. As much as I didn't want my massage to end, I was also looking forward to dinner.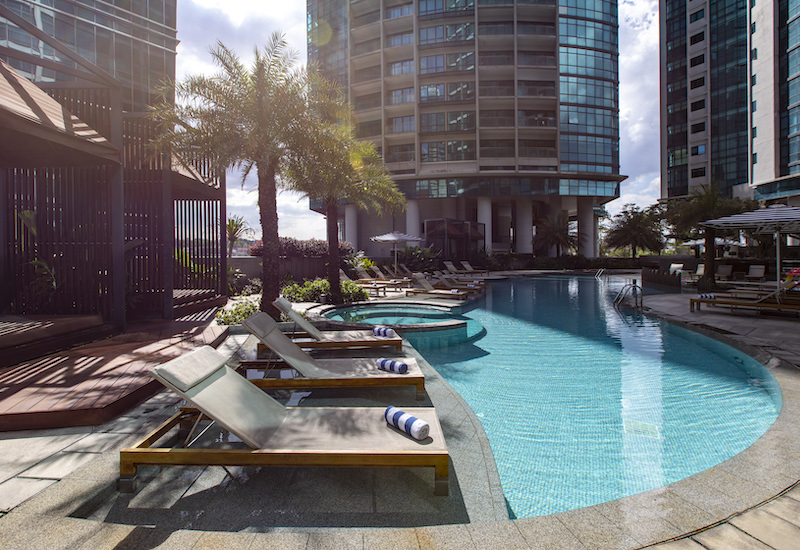 The Seafood Extravaganza buffet at Kwee Zeen is a crowd puller. On my visit, the dining area, located on the hotel's Mezzanine floor was full of families and large groups enjoying their Friday night out, no doubt tempted by the seafood spread. Fresh oysters, lobster, prawns and the freshest sashimi showcase the hotel's focus on using only the freshest and quality ingredients. As for the diversity of the cuisine, there are many to choose from, whether it's Chinese, Malay, Northern Indian or European, it's no surprise why Kwee Zeen is a popular spot for a satisfying buffet dinner.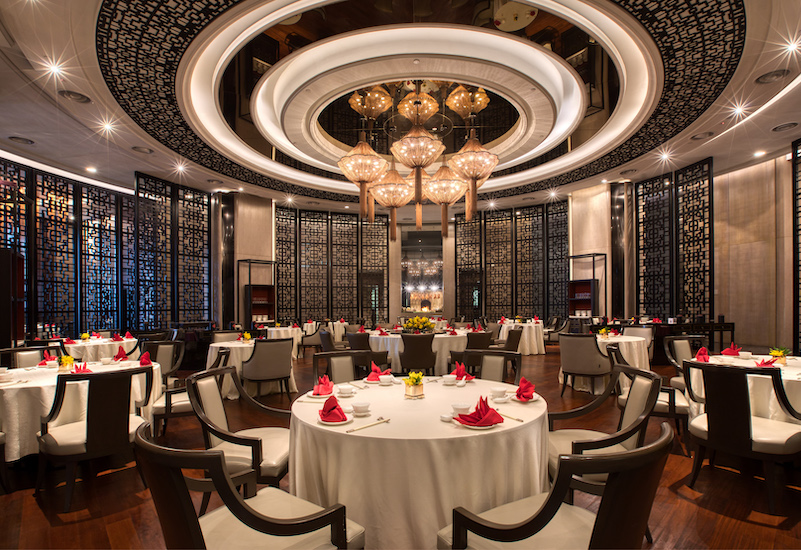 Another highlight is Wan Chun Ting, the grand Chinese restaurant serving timeless classics. For the dim sum brunch, I went for the quintessential picks: steamed prawn dumpling, steamed traditional chicken siew mai, deep-fried yam dumpling and for dessert, the chilled sea coconut with red date and aloe vera. Wan Chun Ting may be a traditional establishment, but they do dim sum very well without the fuss of adding "fusion" aspects to the menu as most hotels do nowadays.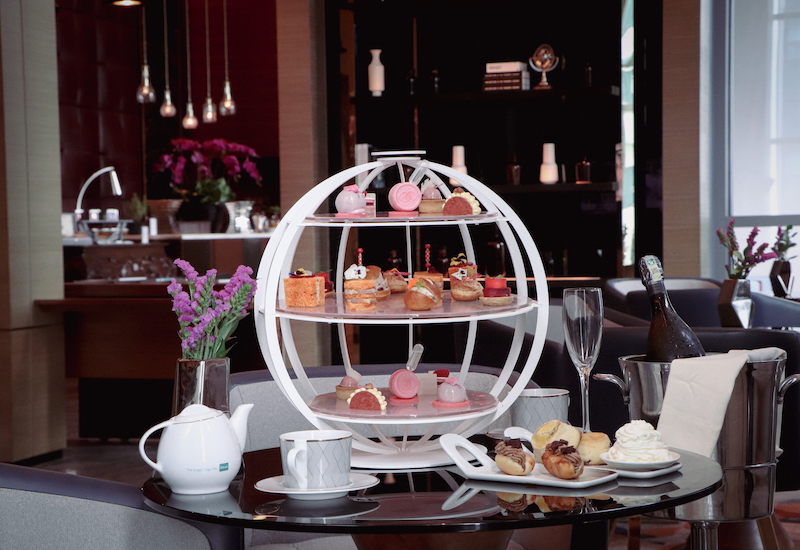 As if brunch was not enough to keep you sated, the La Boule en Rose afternoon tea tempts with inviting French and European-inspired pastries and cakes, all to be enjoyed with some live music. When it was time for me to check-out, it slipped my mind that I was still in  Damansara. My three-day getaway felt as if I was much farther away from the realities of urban living, which goes to show that it is possible to get some peace and quiet in the city without having to travel very far.
For more information, click here.