In tribute to the historic property's 150th anniversary, Belmond Hotel announces a collaboration with Dior for a unique wellness experience in the famed gardens of Grand Hotel Timeo, Taormina. From June 2023 to October 2023, two Dior treehouse treatment cabins will be set in the towering cypress trees and will offer visitors special skincare treatments in a green sanctuary overlooking the sea.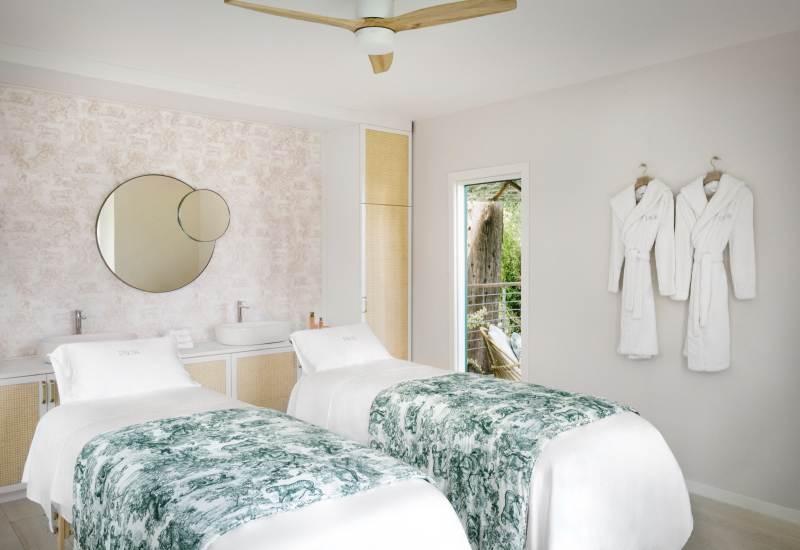 The selection of distinctive face and body treatments—which aim to help the skin and senses flourish over the summer—draws on the abilities and knowledge of Dior skincare, with techniques that combine the best of traditional Eastern and Western methods with powerful, targeted movements. 
The one-hour Dolce Vita solar glow face and body treatment guarantees a properly improved and prolonged sun tan. Depending on the time of day, it culminates with a head-to-toe application of protective sun cream, lotion, or oil before sun exposure, or with a relaxing after-sun balm or shimmering oil at the end of the day.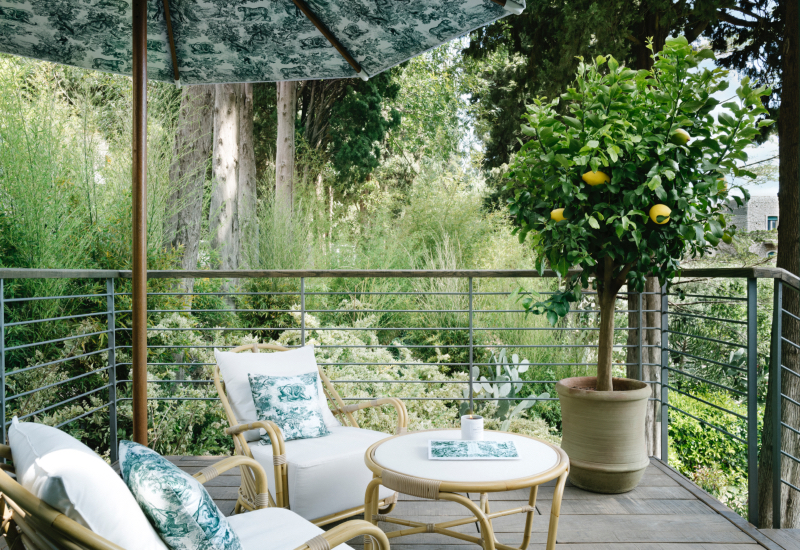 Many artists and authors have found contemplative serenity and inspiration in Timeo's six-acre gardens, built by English gardener and pioneering nature conservator Florence Trevelyan at the close of the nineteenth century. Today, Grand Hotel Timeo and Dior Spa share the same ethos, encouraging visitors to unwind in the hotel's beautiful sanctuary. 
The design is inspired by the aromatic flora and wildfire that surrounds the pop-up spa. The famous Dior fabric has been reinterpreted in a striking leaf-green to mix effortlessly with the lush landscape designed by Maria Grazia Chiuri, the Creative Director of Dior.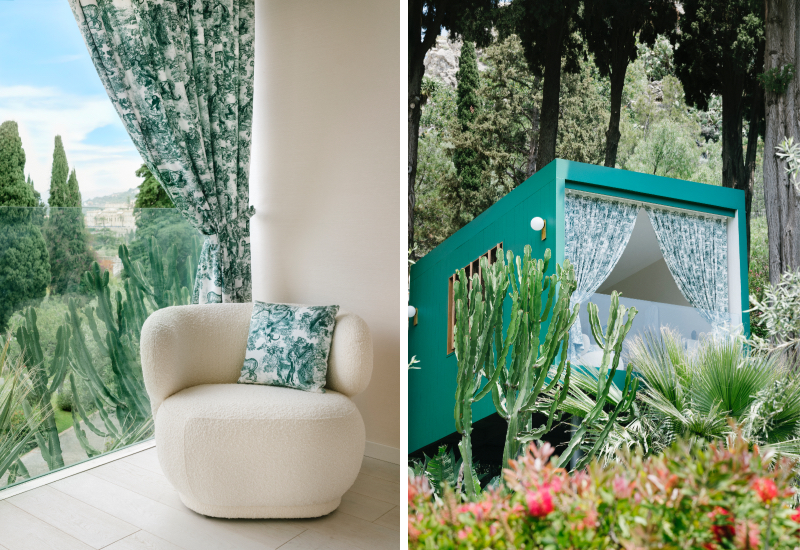 An intimate and elegant ambience is further enhanced using the Dior toile de Jouy wallpaper, bamboo furniture, and modern design lights with brushed brass finishes. Each cabin has its own private patio with sea views, equipped with a matching fabric parasol, rattan chairs, and plants, providing guests with the opportunity to extend this moment of well-being in perfect tranquillity.
'LE JARDIN DES RÊVES DIOR' is available to visit from now to October 2023. For more information visit Belmond.com and GRAND HOTEL TIMEO Official.