When the year draws to a close, a time filled with magic presents itself. The time to celebrate with family and friends, create lasting memories to be cherished in the years to come. Inspired by the wholesomeness of these times, the bonds of time spent together, we welcome the latest creations from A. Lange & Söhne.
1815 RATTRAPANTE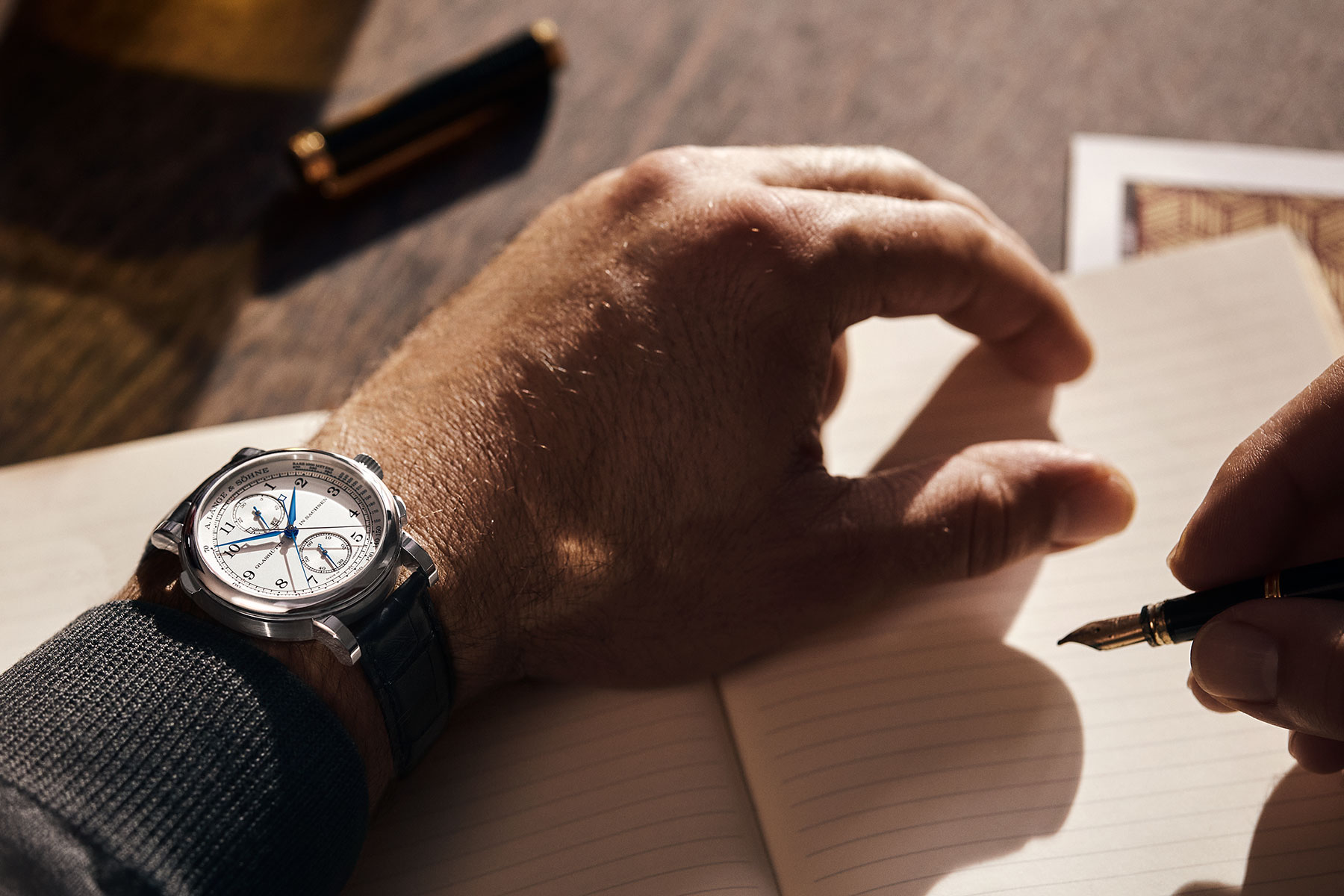 Even the most beautiful moments are fleeting. The 1815 RATTRAPANTE symbolises the capturing of cherished moments, the preservation of joyful memories. This special chronograph variant combines moments by measuring their duration or adding up time intervals. It allows any number of intermediate times to be measured within one minute. I It features two stopwatch hands on top of each other – the chrono seconds hand and the rattrapante seconds' hand. As the eye follows their precise movements, this timepiece makes timekeeping an experience in itself.
Lange & Söhne presents the 1815 RATTRAPANTE in an elegant platinum case. This model is limited to two hundred pieces worldwide. It is a creation that involves a high level of watchmaking craftsmanship, a masterpiece dedicated exclusively to its eponymous complication. In its entirety, all three hundred and sixty-five pieces of the movement is a testament to the perfection of simplicity that Ferdinand Adolph Lange, whose birth year provides the watch family with its name, once elevated to an art form. This timepiece moves to the technical sophistication of manufacture calibre L101.2. The moving parts of the rattrapante chronograph are decorated with straight-line graining on the top, while the circumferential chamfers of these components are polished – resonating some dazzle to those festive moments.
LANGE 1 TIME ZONE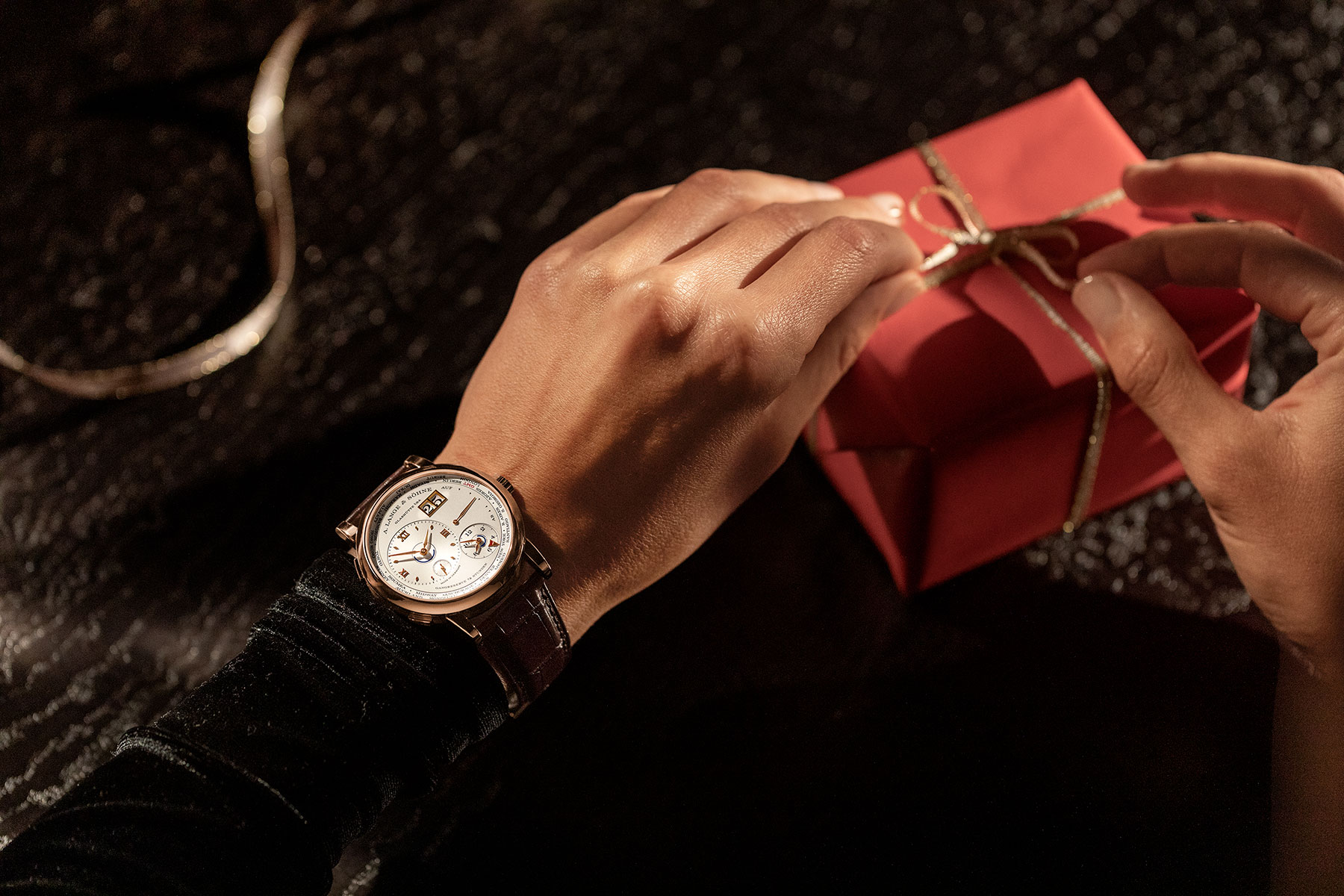 There are moments when we are drawn to distant places. The LANGE 1 TIME ZONE is a companion designed for these moments. The sophisticated timepiece brings a total of twenty-four time zones to the wearer's wrist. Its specialty lies in its capability to tell the time in different time zones as well as showing whether it is day or night and summer or standard time wherever it is you are at that moment.
The bright argenté dial features functional elegance and a well-conceived design. The larger sub-dial on this timepiece shows the time at home and is combined with the outsize date. The smaller sub-dial displays a second time zone, which is selected in increments of the hour using the circumferential city ring showing all twenty-four time zones from west to east. This timepiece features a time zone button when pressed twenty-four times is equivalent to travelling around the world. The LANGE 1 TIME ZONE is as precise as it is stylish. The pink-gold version also wraps itself in a warm glow resonating with the feel of the upcoming festivities.
For more information, click here.