All within convenient distance to Singapore, these hotels/resorts expand the Malaysian staycation experience with integrated facilities and idyllic views of the Straits of Johor.
As far as Malaysian tourism goes, no state has seen its potential and landscape develop quite as expansively as Johor. The southern state, which borders Negeri Sembilan, Melaka, and Singapore, received an influx of residents, visitors, and expatriate in the past decade – and interest keeps pouring in.
Naturally, this has beckoned major hospitality brands (and newcomers) to dip their feet in the surrounding waters of the South China Sea. All within convenient distance to Singapore, these hotels and resorts expand the staycation experience with integrated facilities and idyllic views of the Straits of Johor.
Lucky for you, we've shortlisted the top southern Malaysian resorts to keep on your radar.
Anantara Desaru Coast Resort & Villas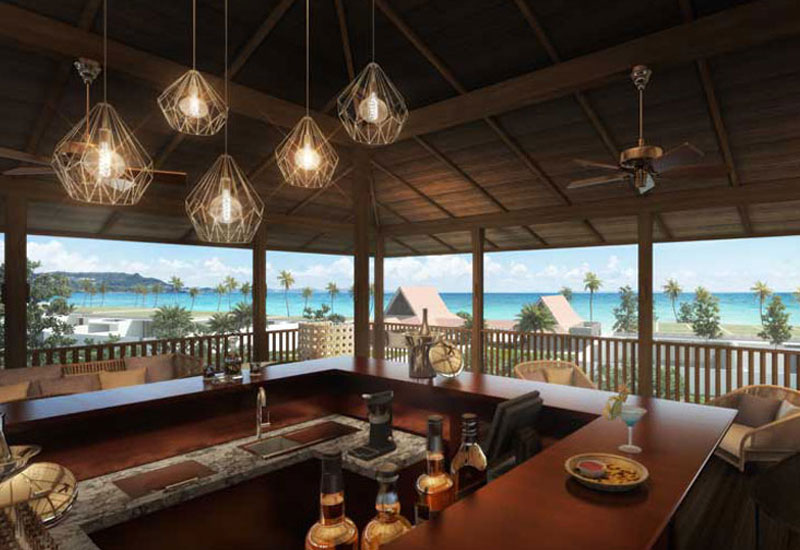 Slated for opening early next 2019, this upcoming luxury destination spans 3,900 acres of lush terrain. Its golden sands stretch for 17 km along the South China Sea, part of an integrated development along Desaru Coast. Guests will soon enjoy 123 rooms and beachfront villas, ocean-view dining at the Sea.Fire.Salt.Sky restaurant, or lazy days by one of the two swimming pools. Anantara Spa completes this idyllic location, where you can also indulge in water sports, golfing, or Desaru's retail village, waterpark and conference centre. W anantara.com
DoubleTree by Hilton Hotel Johor Bahru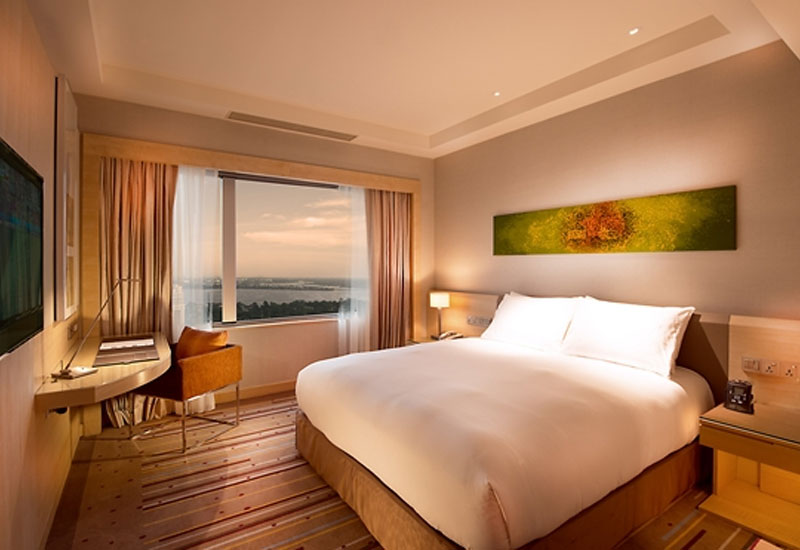 Corporate travelers may prefer a location in JB's central business district (CBD), and this one happens to be just minutes from the Singapore Causeway. Easy access to airports, local attractions (Legoland, Johor Zoo, Kota Tinggi Waterfall), and retail outlets ensure ease and entertainment, while the nearby Daiman 18 Golf Club will keep golfers busy. Inside DoubleTree, expect spacious guest rooms or deluxe suite (kitchenette included), as well as ballrooms and meeting rooms to meet your event needs. Naturally, nourishment and relaxation will be well catered to. W doubletree3.hilton.com
Amari Johor Bahru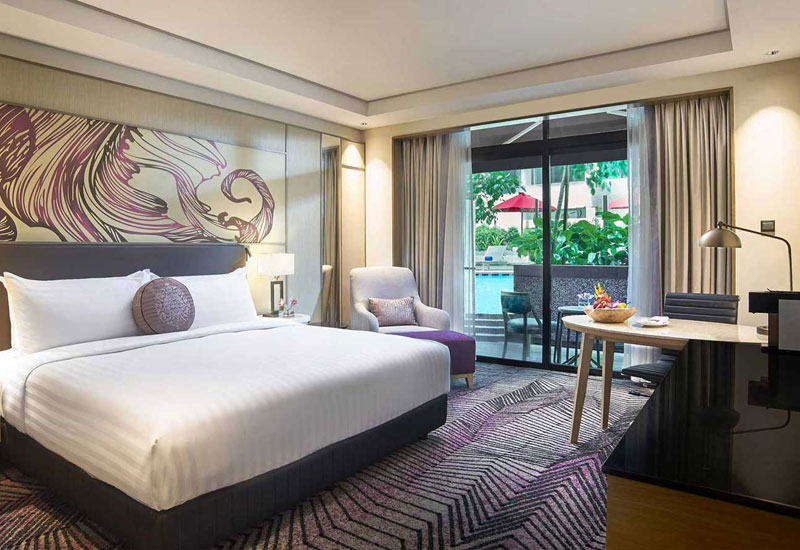 Boosting its city-centre location is Amari's adjacent lifestyle facilities: restaurants, bars, and family-friendly attractions such as the Angry Birds Activity Park. Inside, Amaya Food Gallery, Breeze Spa, gym and luxurious lap pool ensure you'll never need to leave your stylish home-for-the-night. Additionally, visitors looking for a slightly more traditional flavour of the south can simply walk out to the Johor Bahru Heritage Trail and Bazaar Karat Night Market, or take a drive to Sultan Abu Bakar Mosque. W amari.com
Renaissance Johor Bahru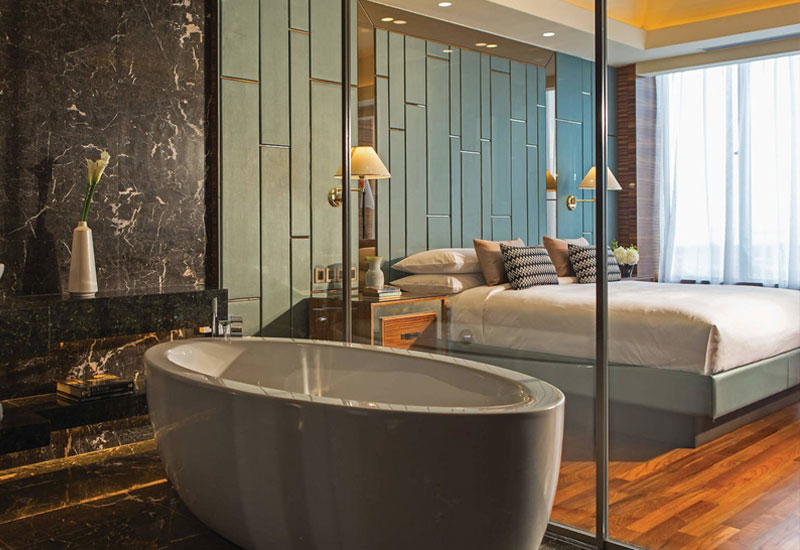 This renowned 5-star brand has made a mark in Johor since 2013, not too far away from the CBD and Danga Bay. Guests will find their needs met in one of the spacious rooms or suites, elegantly decked out in sleek furnishing and fittings. An all-day fitness centre, swimming pool, restaurants and pub complete the experience, which senior guests over 62 get to enjoy on discount thanks to Marriott. W marriott.com
Recommended for you: 7 themed bachelorette party destinations within the country
Thistle Johor Bahru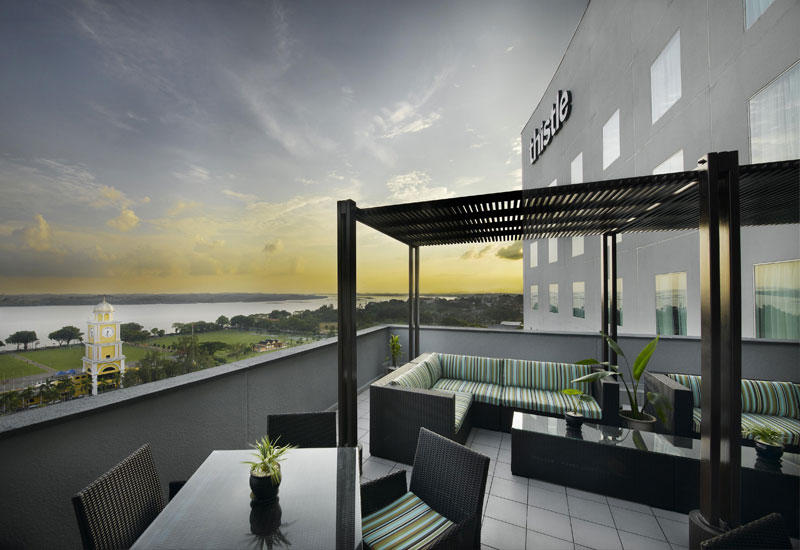 Thistle calls itself 'an ideal base from which to explore this fascinating part of South East Asia' – a fitting boast for a hotel not only 10 minutes from the causeway, but within the vicinity of Legoland, Second Link Expressway, and Nusajaya. Its decked out with 381 rooms, 125 of which are executive luxury rooms overlooking the Straits of Johor. Beautifully-landscaped grounds invite a cool, tropical ocean breeze, perfect for an outdoor wedding or party. Spa packages are at your beck and call, too. W thistle.com
The Westin Desaru Coast Resort
Desaru's large-scale integrated complex comprises of four hotels/ resorts, and whether its for relaxation or celebration, The Westin is a strong option. You can start off the morning on the greens at the 27-hole The ELS Club golf course, follow it with a pampering session at Heavenly Spa by Westin™, get a good lunch in, and still make it to your evening business call, fresh and alert. If leisure is your only motive, beach-side activities, lounging by the pool, or visiting the waterpark should top your list. W desarucoast.com
KSL Hot Spring Resort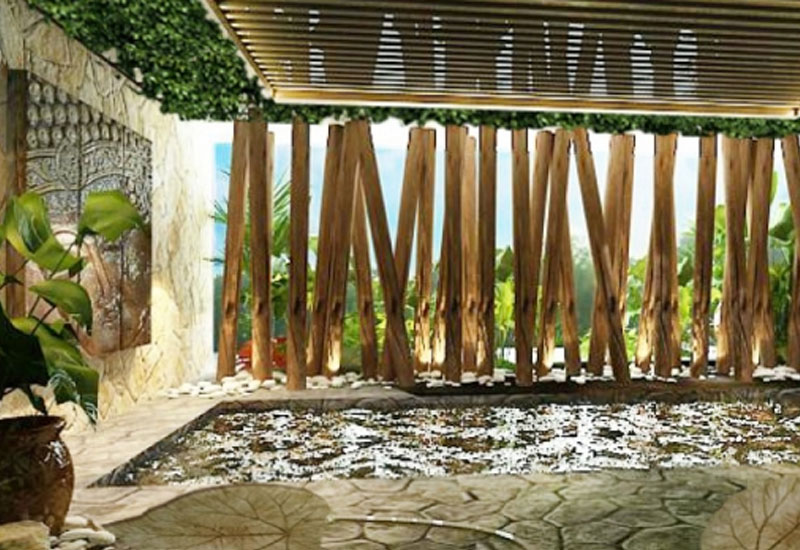 Johor's first ecologically-friendly, full-service hot spring resort and spa will open this June at Taman Daya, and if early renders are to be trusted, it will be heavenly. This expansion of KSL Resorts (joining its resort and apartment) will serve as a serene retreat for hectic city folks. With 308 contemporary rooms and suites on offer, KSL Hot Spring Resort may just be set to welcome the state's eco-travelers. W kslresorts.com.my
Bawah Island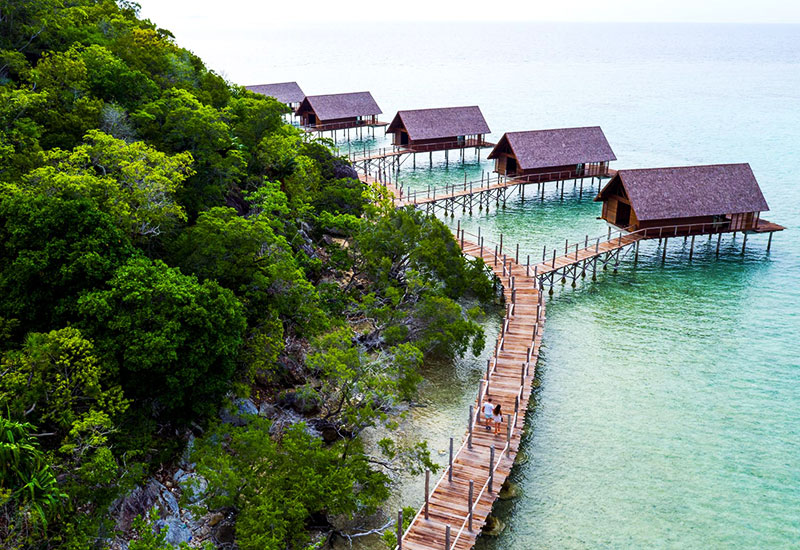 We threw this one in as a bonus – while it's a short ferry ride from Batam, Bawah Island is considered its own mini archipelago. Its ecosystem is so exclusively guarded that only 70 guests are allowed on the island at any point. Beach fun under the sun awaits in the form of recreational or sporting activities (non-motorised, of course). Five virgin islands, three pristine lagoons, 13 sandy beaches over 300 hectares… now that's a dream destination we'd never want to leave, let alone taint. W bawahisland.com
Images courtesy of respective establishments.