As the news broke that Langkawi would open for tourism under a travel bubble system starting September 16, we could almost hear the frantic sound of suitcases nationwide being hurriedly packed by travel-buffs who for months have had their feverish wanderlusts suppressed. 
Langkawi, often known as the 'Jewel of Kedah', is an island that's brimming with hotels and resorts. However, for those looking for a truly luxurious getaway, we've got you covered. 
For the most spectacular seafront properties, the most idyllic sunsets to dine in front of, the most soothing spa treatments, and the most obliging of personal butlers – look no further than our list of the best luxury resorts in Langkawi to book your stay at.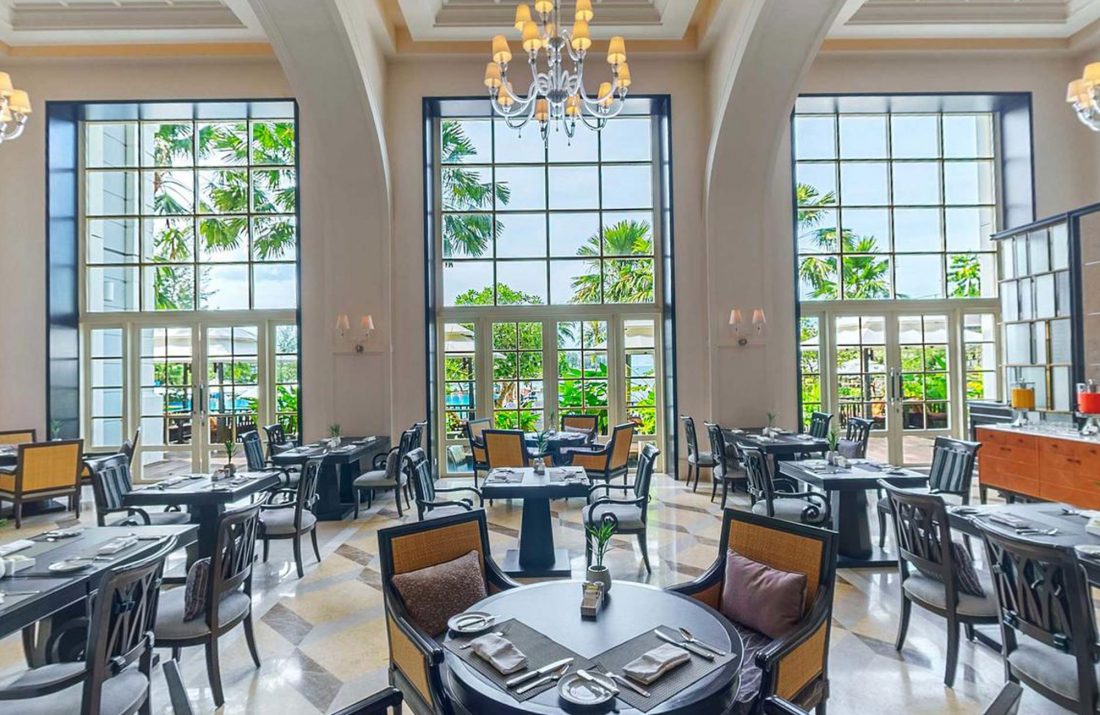 Easily recognised by its striking architecture that echoes Colonial-Mediterranean influences, this luxury resort is highly favoured by travellers for its top-tier accommodations and personalised guests services. Its location serves as the ideal vacationing spot, being enclosed by serene beaches facing the Andaman Sea while within quick reach of popular attractions such as the Langkawi Cable Car and Skybridge. Its restaurants, such as Planter's and the Verandah Lounge, with their opulent colonial furnishings, further transports visitors back to the glamour of bygone eras. W thedanna.com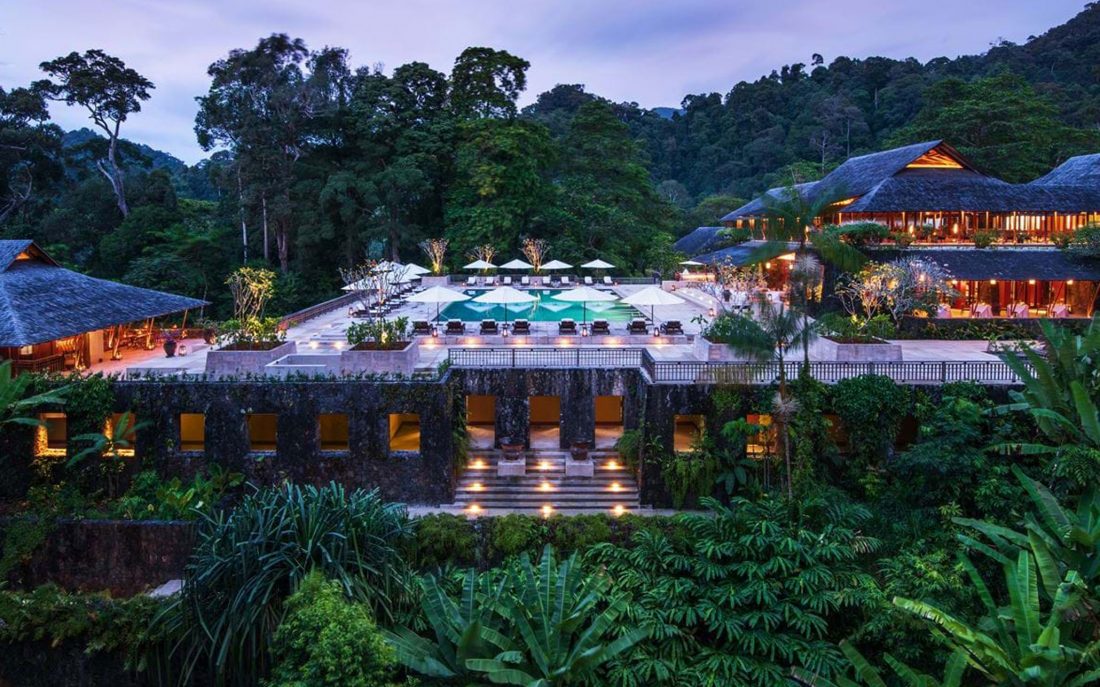 Tucked away within the tropical rainforest, the Datai Langkawi ensures its guests are embraced by the island's natural surroundings at all times during their stay. The resort is built on a ridge 40 metres above sea level, and 300 metres back from the beach, setting itself apart from other luxury resorts on the island. Instead, the rainforest takes centre stage, with each room, suite and villa blending into the lush jungle landscape. In addition to the resort's commitment to the natural environment, the well-being of its guests are also of utmost importance, as reflected in its spa and holistic pavilion which channel the healing elements of the rainforest. W thedatai.com
With its location on a private beachfront, the resort boasts 221 luxurious guest rooms and suites, while guests staying in one of the exclusive private pool villas enjoy state-of-the-art amenities and their own infinity pool. Designed for guests seeking relaxation and rejuvenation, as well as ones seeking thrills and excitement, the Westin Resort in Langkawi features the award-winning Heavenly Spa, while also offering a number of nature based activities. Jungle treks, mountain biking, snorkeling and motorboat rides are just some of the available offerings the resort provides. W marriott.com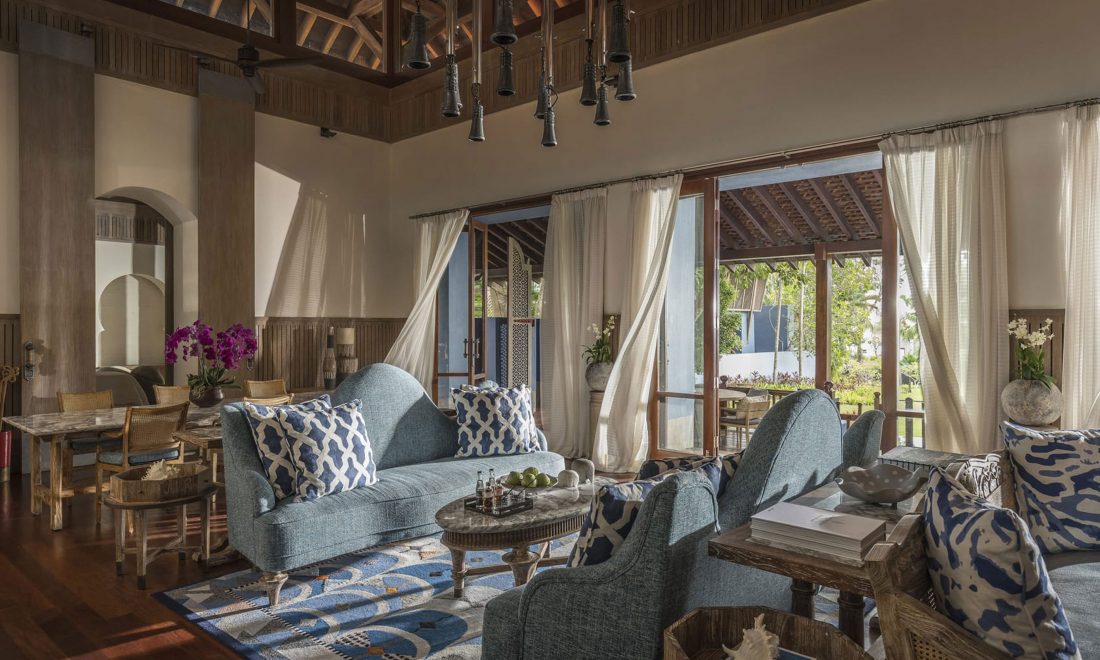 Set between the sprawling tropical rainforest, craggy limestone cliffs and the shimmering waters of the Andaman sea, the Four Seasons Resort, it's no surprise is a favourite among travellers. However, its location in a UNESCO World Geopark is just one part of the resort's charm, as are its Malay-style pavilion and villa accommodations and holistic Geo Spa. The resort also allows each guest to craft their own unique experience, whether that's lying by their personal plunge pool, discovering ancient sea stacks and winding rivers, or enjoying authentic Malay cuisine with an evening cocktail at Rhu Bar. W fourseasons.com
Pelangi Beach Resort & Spa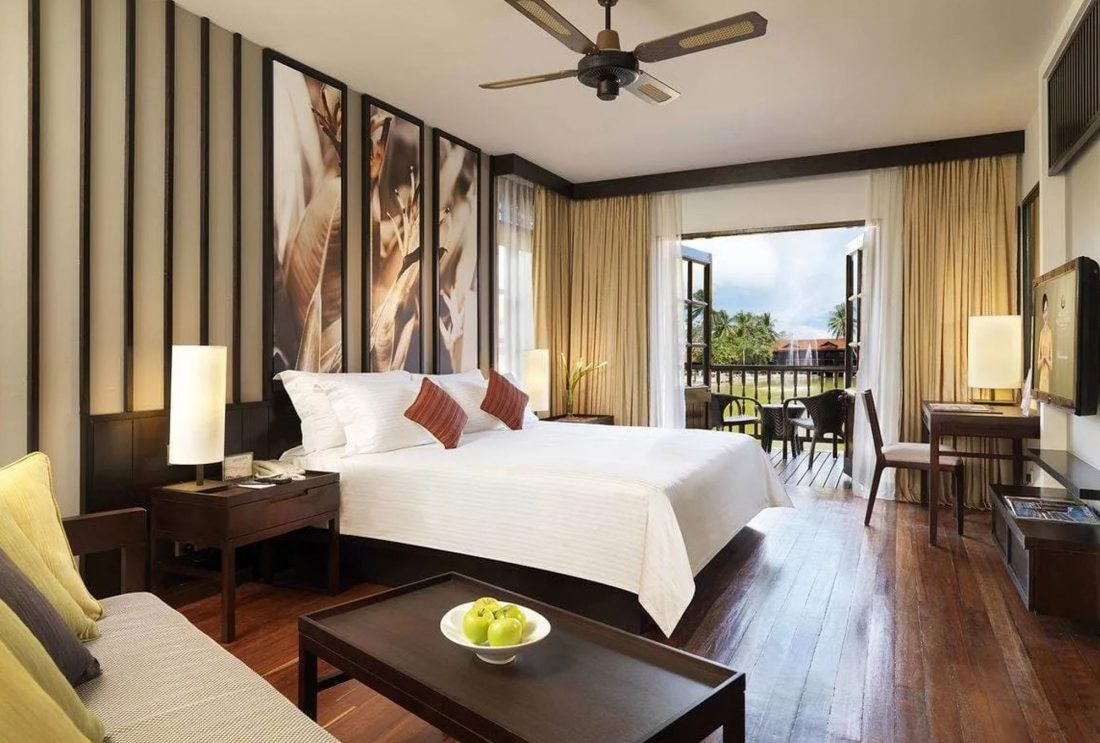 Inspired by the concept of the Malay Kampung village, this resort places local tradition at the heart of its design. The lobby building is dominated by a Bumbung Panjang, a style of roof typical of Malay houses in Kedah, while surrounding timber panels show off delicate floral motifs. Guests staying in one of the 355 rooms within wooden chalets will find that their accommodations are arranged in clusters, with linking footpaths allowing them to appreciate the area's natural flora and fauna on leisurely strolls. The resort's focus on family facilities, such as a dinosaur-themed play area in the children's pool further reiterates the idea of familial hospitality, making the stay a truly Malaysian one. W pelangiresort.com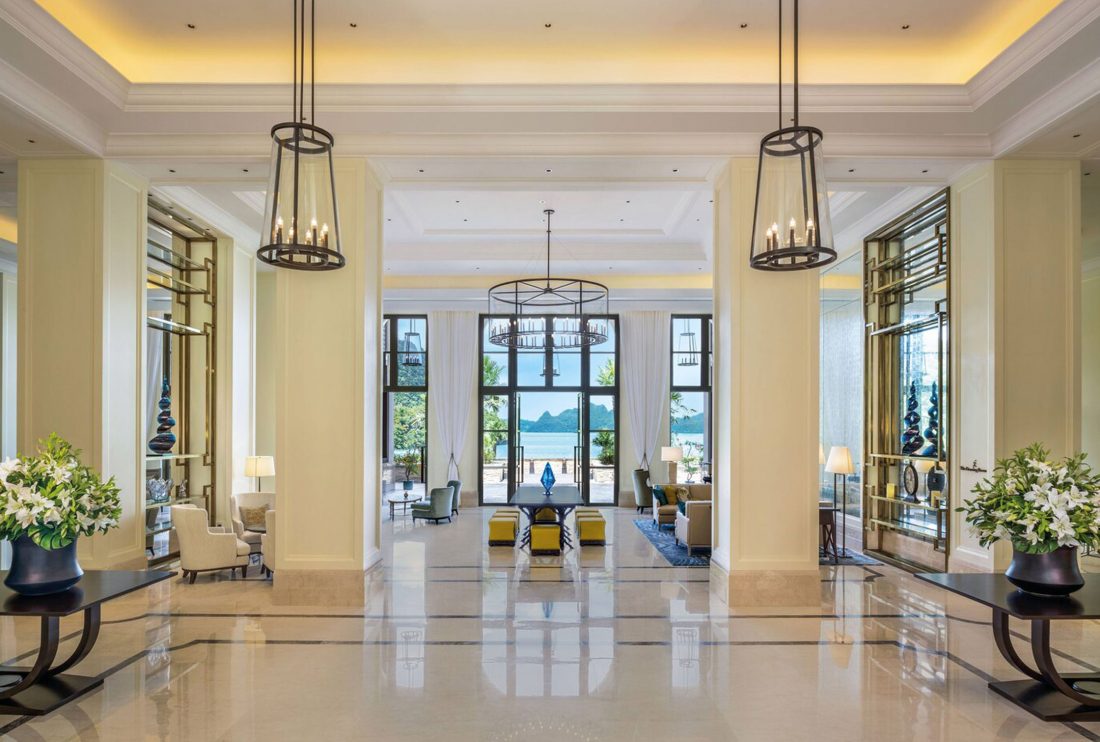 With this resort, St Regis aims to show its guests the pinnacle of refined island living. Situated at the southern tip of Langkawi, its 85 spacious suites and four over-water villas provide expansive, unobstructed views of the sea. In keeping with its lavish design, the resort's offerings include a butler service, a chauffeured limousine service and a serene spa. Its six dining venues also exude European elegance, particularly the signature restaurant Kayuputi, where visitors can savor pan-Asian cuisine in a sumptuous setting right next to the water. W marriott.com
The Ritz-Carlton Langkawi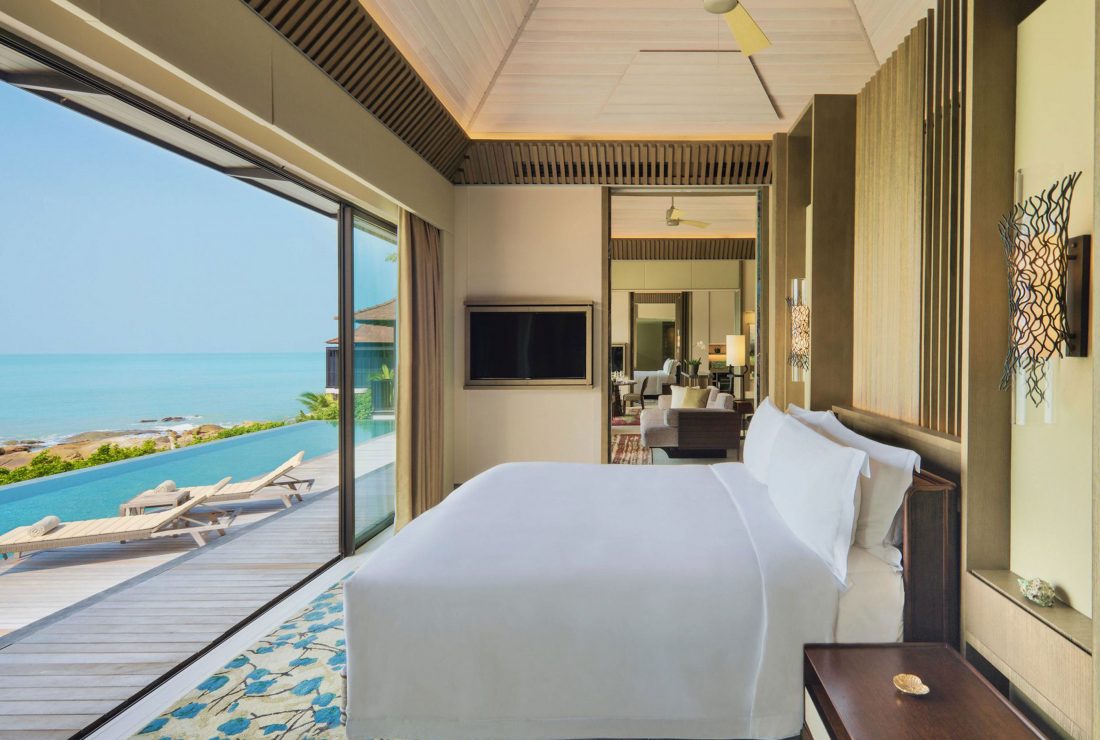 With the goal of supplying an extraordinary experience for its guests, the Ritz Carlton in Langkawi's design mingles luxury and contemporary style with nature and mysticism. Guests arriving at the resort find themselves in the 'Walkway of Wishes' entrance, where a fountain filled with the water from Lake of the Pregnant Maiden (Dayang Bunting) beckons them to make a wish on one of its stones. Beyond that, experiences such as kayaking through mangroves, hiking through the dense jungle and relaxing on the sundeck top a long list of potential activities to make each guest's stay worthwhile. W ritzcarlton.com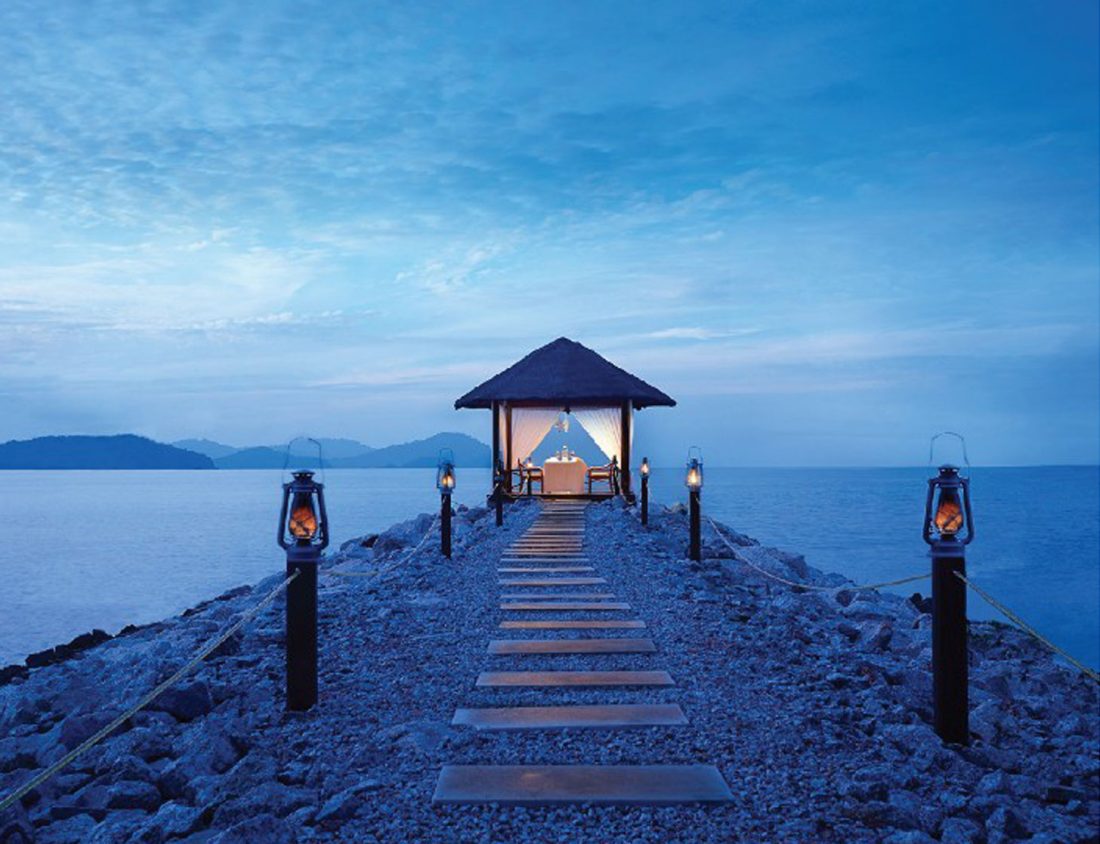 At the Vivanta Langkawi, guests can expect privacy and seclusion while being close to nature. Arriving at Port Cenang, those checking-in are whisked onto a speedboat that traverses the 2 kilometers of sea to the private island on which Vivanta sits. The 390-acre island itself provides guests with quiet beaches, sun-speckled waters and jungles teeming with wildlife to be explored. At dusk, couples might relish in an romantic evening on the moondeck, complete with bespoke menus, and a personal service staff, or take a sunset cruise on a private yacht decked out with jacuzzi cabanas. W vivantahotels.com
Photo: The Danna Langkawi