KSK Land invites all to come home this Chinese New Year with  The Homecoming by 8 Conlay, a virtual and physical experience inspired by the poignance and joy of returning home, especially after a long sojourn. 
Running from 17 January to 15 February 2022, The Homecoming adventure begins at cny.8conlay.com with an interactive journey guided by the fabled tiger guardian. In a beautifully illustrated virtual storybook, seek out auspicious and significant items to help you arrive at your destination. 
The pages then come alive at the 8 Conlay Gallery where, upon completing the online experience, you can book for an exclusive invitation to see the tiger guardian's magic lantern with handcrafted golden peonies suspended within in a large-scale installation. Immersing one further into a surrealistic realm is a series of live performances by Shaman Tearoom – comprising multidisciplinary artists Aiwei Foo and Kent Lee – whose unique tea and music performance art takes place within the lantern.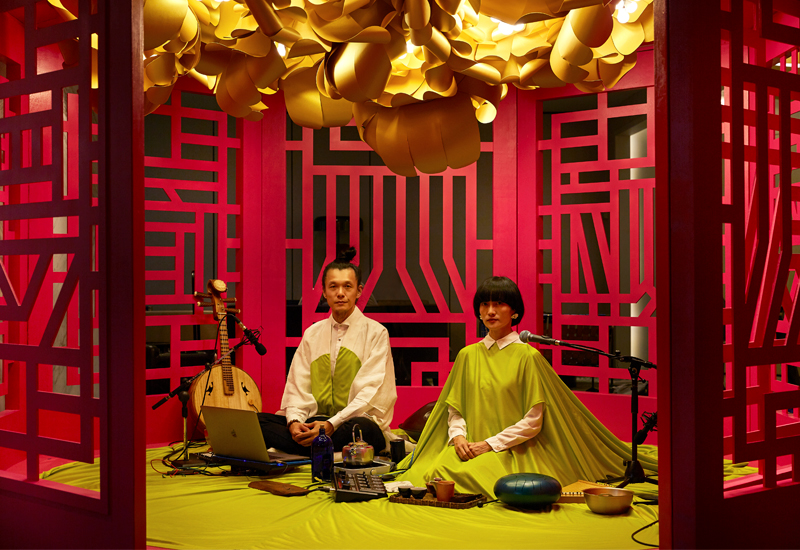 As part of their showcase, the duo incorporates traditional chinese instruments, a synthesiser pad and a rich Chinese New Year soundscape that includes ambient sounds of firecrackers, nature, and even a Chinese dinner. 
The Homecoming experience also takes one through a physical tour of the home featured in the virtual story, which is a show unit of the YOO8 Serviced By Kempinski branded residence designed by famed British designer Kelly Hoppen, all decked out for the occasion. The journey then culminates in the making of a wish on a golden bamboo, to commemorate the start of the Lunar New Year on a brilliant note. 
Sharing her thoughts on the inspiration behind this campaign, Joanne Kua, CEO of KSK Group and Managing Director of KSK Land said:  "As we gingerly find enthusiasm again, the journey home this Chinese New Year is one that is eagerly anticipated by many. We wanted to illustrate the joy of returning home for Chinese New Year through an artistic visual and sensorial experience. 
"The Homecoming by 8 Conlay or 回家 (huí jiā) is a confluence of modern and traditional artistic elements, from traditional Chinese folklore to modernised sounds and physical installations. These elements evoke familiar sentiments of reunion, warmth, love and prosperity. With that in mind, on behalf of all of us at KSK, I would like to warmly welcome guests, customers and the community at large to come celebrate with us".  
During the festive campaign, there will also be auspicious lantern gift sets for lucky winners to take home a piece of the 8 Conlay homecoming magic. Follow the @8conlay and @kskland Instagram pages to find out how.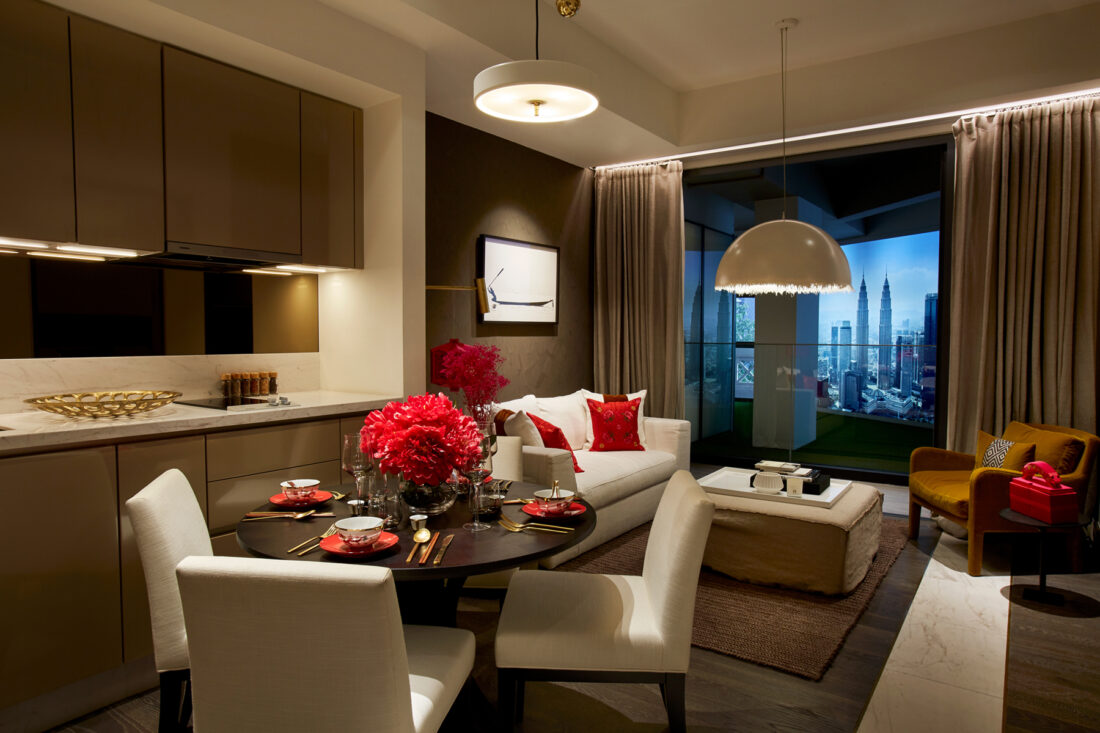 8 Conlay is an integrated mixed-use development comprising five-star Kempinski Hotel, lifestyle retail quarters and branded residences called YOO8 serviced by Kempinski and designed by Steve Leung & YOO (Tower A) and Kelly Hoppen for YOO (Tower B). The project is currently scheduled for the handover of its first tower ("Tower A") by end-2022 and Tower B by mid-2023, followed by the completion of the lifestyle retail quarters around early-2023 and Kempinski Hotel by end-2023. 
The 8 Conlay Gallery is open Mondays to Fridays from 10AM to 5PM, Saturdays from 10AM to 1PM. Start your journey with 'The Homecoming by 8 Conlay' by visiting cny.8conlay.com. 
(Source: 8 Conlay)