This year sees the debut of Ai Weiwei's first feature film and a new award in homage to the late editor in chief of Vogue Italia.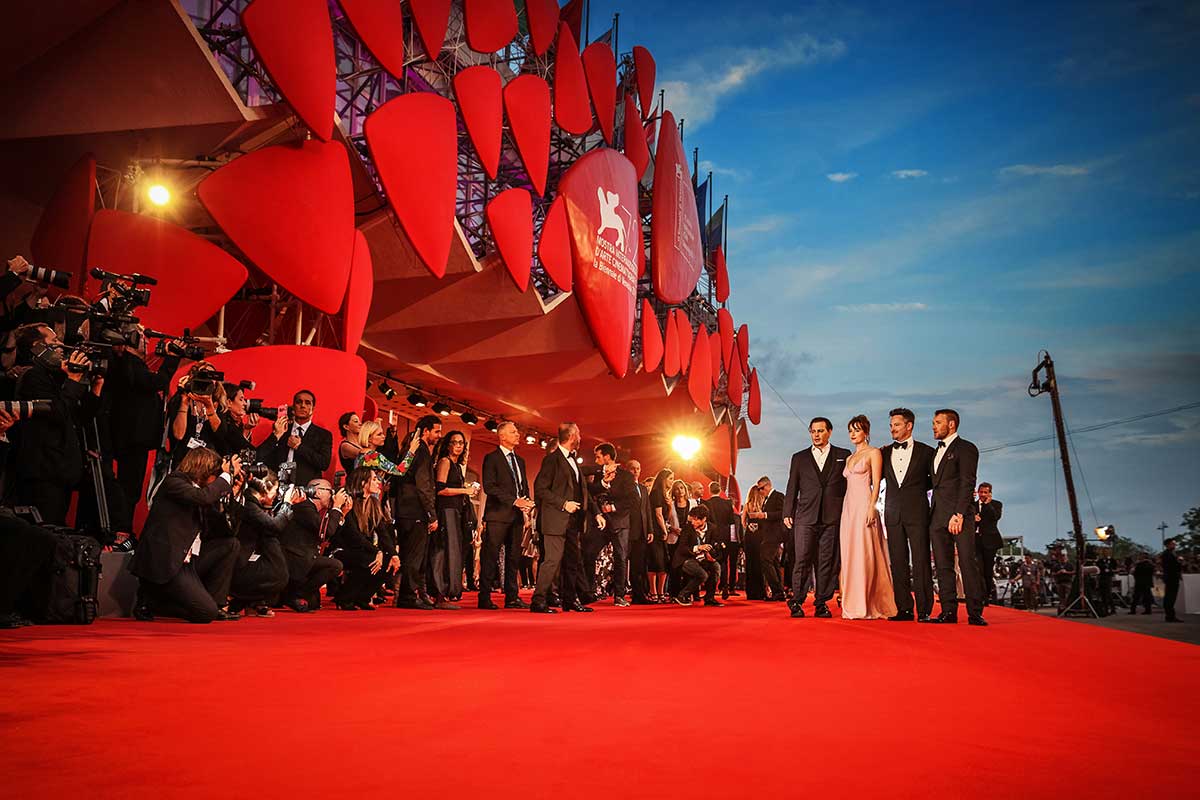 We are halfway through the Venice Film Festival 2017 and right about now is when things get exciting.
Taking off on the 30th of August, a few collateral awards have been given out as well as the special Golden Lion for Lifetime Achievement awards. We're holding our breaths for the the best that's yet to come – the Golden Lion for best film.
While we wait, here are 7 things to know about the 74th Venice Film Festival that is bound to give us more Oscar contenders as it had in previous years.
The Jury
This year, the jury is led by actress Annette Benning, the first time the festival has seen a woman president since Catherine Deneuve in 2006. Lending their skill and experience alongside her are Anna Mouglagis, Michel Franco, Rebecca Hall, Ildiko Enyedi, Edgar Wright, Jasmine Trinca, Yonfan and David Stratton.
21 films, 1 award
The height of the competition boils down to the Golden Lion, for which 21 feature films are in contend this year. They are:
Human Flow by Ai Weiwei
Mother! by Darren Aronofsky
Suburbicon by George Clooney
The Shape of Water by Guillermo del Toro
L'insulte by Ziad Doueiri
La Villa by Robert Guédiguian
Lean on Pete by Andrew Haigh
Mektoub is Mektoub by Abdellatif Kechiche
The Third Murder by Hirokazu Kore-eda
Jusqu'à la garde by Xavier Legrand
Ammore e Malavita by the Manetti brothers
Foxtrot by Samuel Maoz
Three Billboards Outside Ebbing, Missouri  by Martin McDonagh
Hannah by Andrea Pallaoro
Downsizing by Alexander Payne
Angels Wear White by Vivian Qu
Une Familia by Sebastiano Riso
First Reformed by Paul Schrader
Sweet Country de Warwick Thornton
The Leisure Seeker by Paolo Virzi
Ex Libris. The New York Public Library by Frederick Wiseman
Ai Weiwei's first feature film
If you had spotted the artist's name on the list, you didn't see wrongly. This year sees the first feature film by the Chinese contemporary artist and activist, a piece that's meant to be a tribute to the flowing tide of humanity.
2 Lifetime Achievement Awards
The festival will also pay homage to Jane Fonda and Robert Redford who will each receive a Golden Lion for their long-standing acting careers.
1 new award
A new award makes a debut this year – the Franca Sozzani Award – created for the late editor in chief of Vogue Italia, who passed away last December. Julianne Moore will be its first recipient, chosen because "with the same strength and determination of Franca, [she] combined the excellence in art with a strong civil and social commitment."
Paramount Pictures goes big
Paramount Pictures seems to have set its eyes on winning the Golden Lion, entering the festival with 3 heavyweights – Suburbicon directed by George Clooney, Mother directed by Darren Aronofsky and Downsizing directed by Alexander Payne.
Netflix enters with an Italian original
Netflix enters its inaugural round of contest with an original Italian show Suburra that tells the tale of mobsters and politicians in modern day Rome. Timely!