Featuring heavy duty boots for the girl who won't take no nonsense.
Summer may still be in full swing, but brands have already begun releasing pre-fall and fall collections to tease our wallets. In anticipation of further launches, we've revisited the Fall/Winter 2018 runways for the latest fashion trends and trust us, next season will be one of the more vivid and flamboyant autumns we've had in a while.
And if you're inclined to check the shoe department first at the turn of every season, here's a glimpse of what to expect come fall.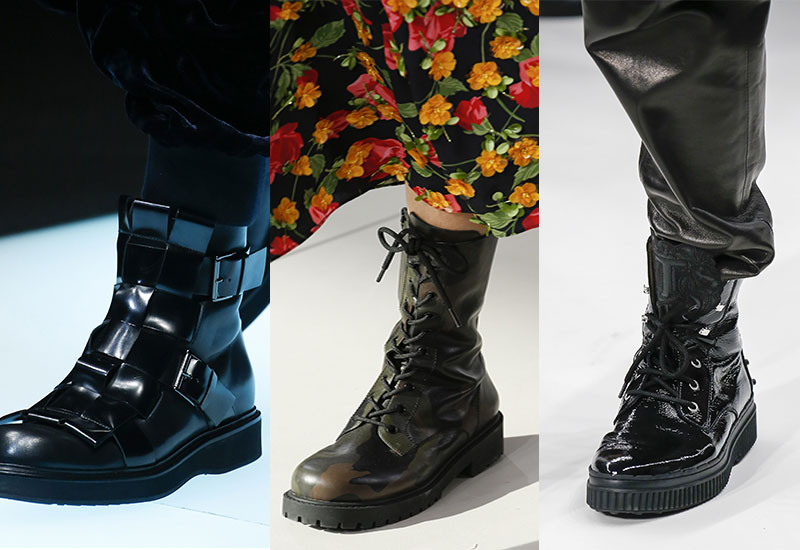 Back in combat
Back in combat
Heavy duty boots for the girl who won't take no nonsense. (From left: Giorgio Armani, Michael Kors, Tod's)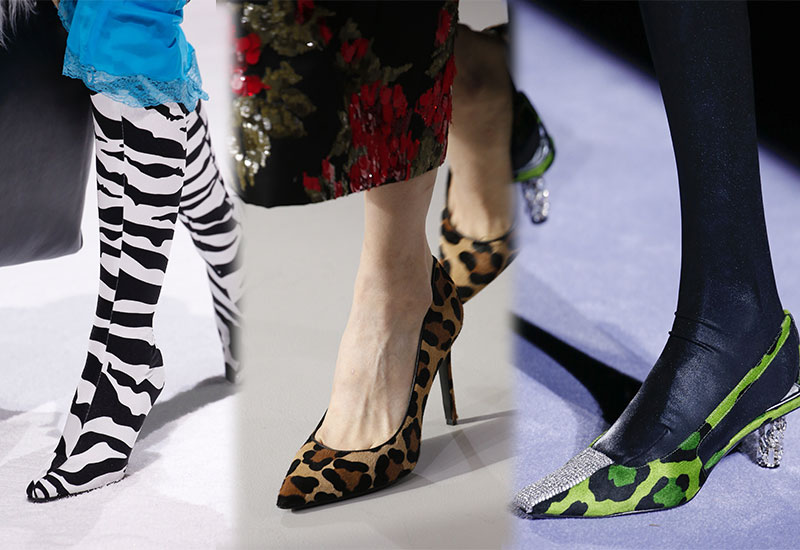 Animal prowess
Animal prowess
Tiger, leopard, snake and zebra prints decorate pumps, boots, heels and more (in different colours variations too). (From left: Balenciaga, Michael Kors, Tom Ford)
Rainbow neons
Rainbow neons
We told you, it's going to be a vivid fall. Filled with rainbow neon shoes, to be exact. (From left: Hermes, Marni, Oscar de la Renta)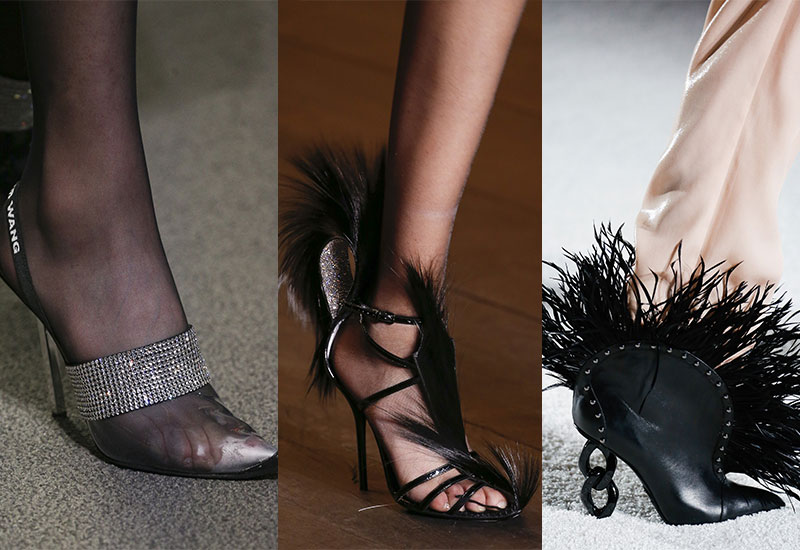 Ready to dance?
Ready to dance?
Feathers and bling come together to form heels made for the dance floor. (From left: Alexander Wang, Saint Laurent, Balmain)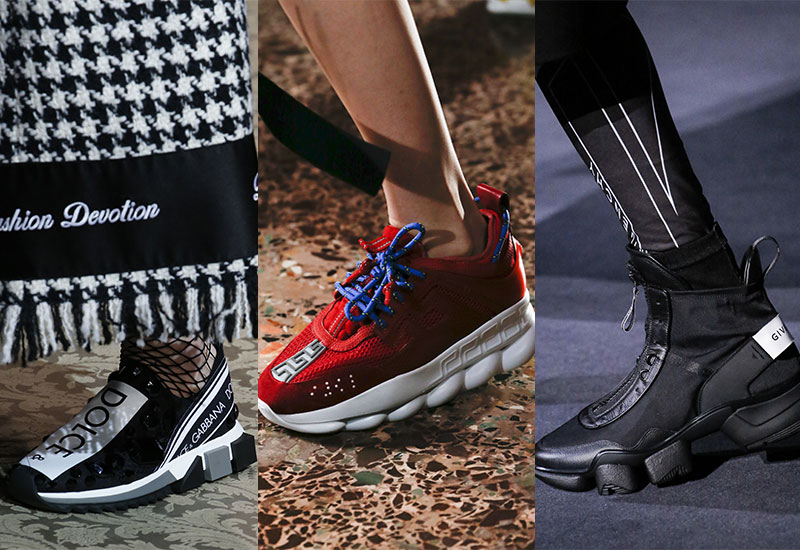 Ugly sneakers
Ugly sneakers
We called it earlier in March, and we're saying it again: ugly sneakers are everywhere this season. (From left: Dolce & Gabanna, Versace, Givenchy) Recommended for you: What's with the ugly fashion trend this year?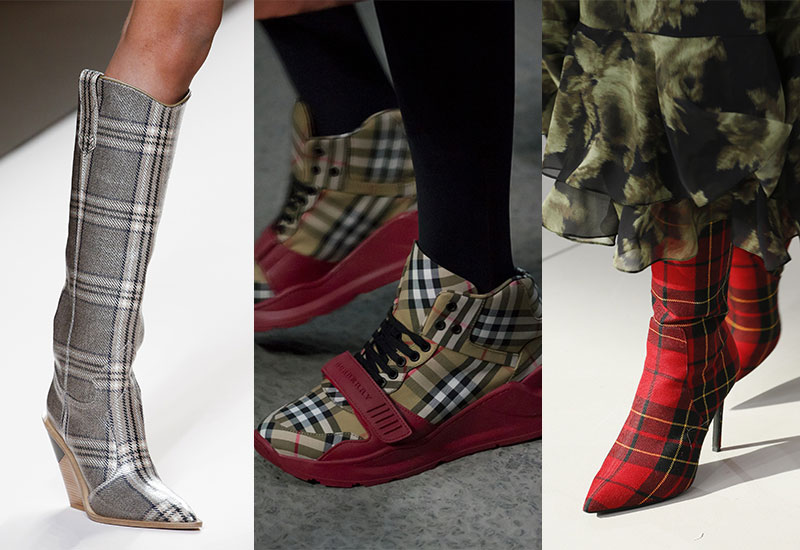 Plaid power
Plaid power
Footwear isn't exempt from the plaid invasion this fall. (From left: Fendi, Burberry, Michael Kors) See also: Rainbow, plaid and other trends for Fall/Winter 2018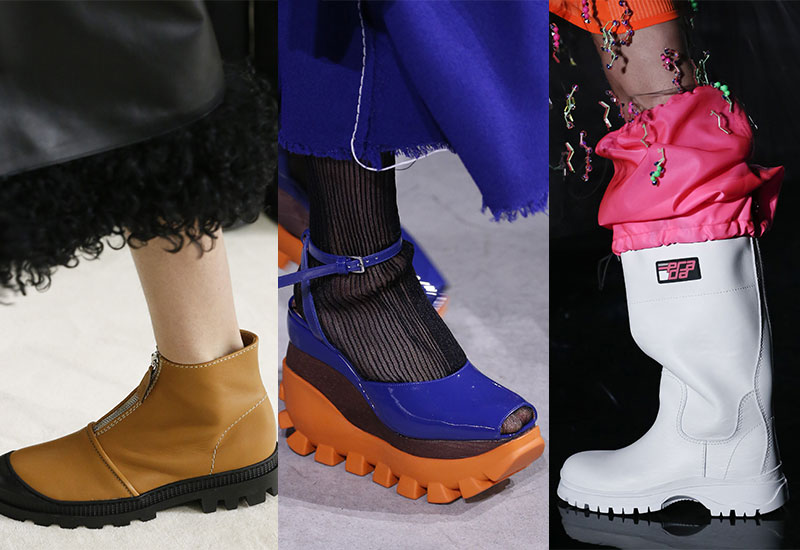 Rubber soles
Rubber soles
Durability and comfort are pluses on these rubber-soled shoes, though we're not too sure about style points. (From left: Loewe, Marni, Prada)
(swipe left for more)
Images: Courtesy of respective brands