Collections that you'll be tempted to break the bank for…scroll on at your own risk.
If you thought 2017 was the year of makeup collaborations, you ain't seen nothing yet. Our favourite makeup brands have outdone themselves again (and it's only May) with new partnerships and collections that you'll be tempted to break the bank for.
This year, brands like MAC Cosmetics, shu umeura, and Kim Kardashian Beauty have teamed up with fashion designers, beauty bloggers and makeup artists alike to create exciting new products worth adding to your collection.
And we haven't even started on the packaging – anyone else shares our weakness? Well then, scroll on at your own risk.
MAC Cosmetics X Jeremy Scott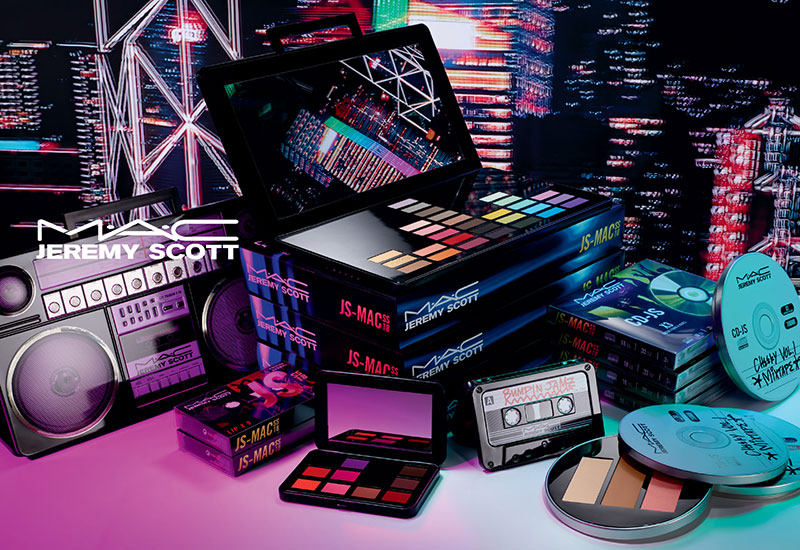 Fronting the collaborations game is MAC Cosmetics with two collections in this list. The first is designed together with fashion designer Jeremy Scott, who is known for his loud, irreverent style drawn from American cultural obsessions. Inspired by the days of mixtapes, boomboxes, new music and unhinged creative expression on the city streets, the collection includes eye, cheek and lip palettes featuring bold, manic colours. Our favourite part? The retro style music packaging, of course. Available in KLCC and Pavilion stores only.                
MAC Cosmetics X Patrick Starr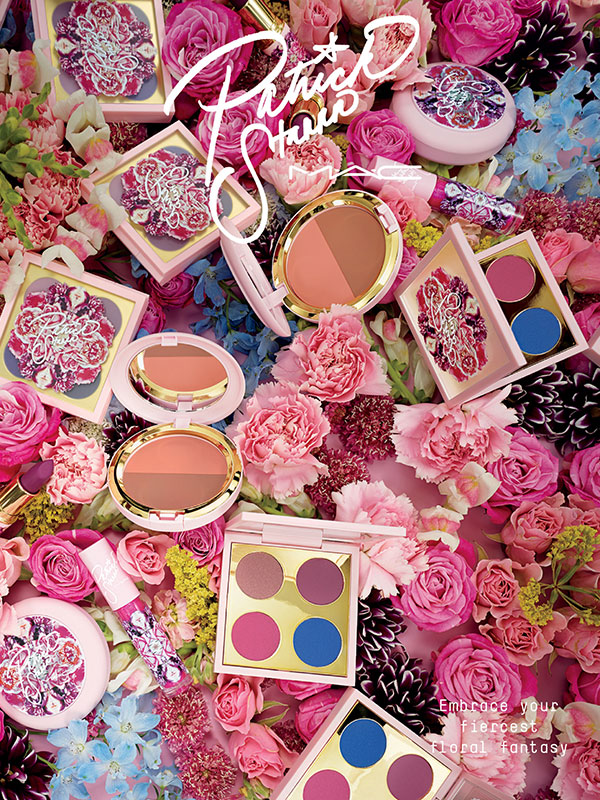 Another new MAC Cosmetics collection to look out for is beauty YouTuber Patrick Starr's second collaboration with the brand. While his first presented more neutral shades, this latest one is all about spring vibes and floral tones. There are two face kits available; each comprising a lipstick, lipglass, eyeshadow palette and powder blush duo – all with flower-themed packaging. Available at selected stores and online. W maccosmetics.com.my
shu uemura X Yazbukey
We haven't quite gotten over shu uemura's Super Mario Bros collection last year, and now Paris-based jewellery designer Yazbukey has returned for another collaboration with shu uemura. The collection consists of 16 limited edition shades of the brand's iconic rouge unlimited supreme matte lipsticks, including reds, browns, pinks and berries. Each come designed with Yazbukey's quirky graphic lip motif for an irresistible addition to your lipstick closet. W shueumura.com.my
NARS X Erdem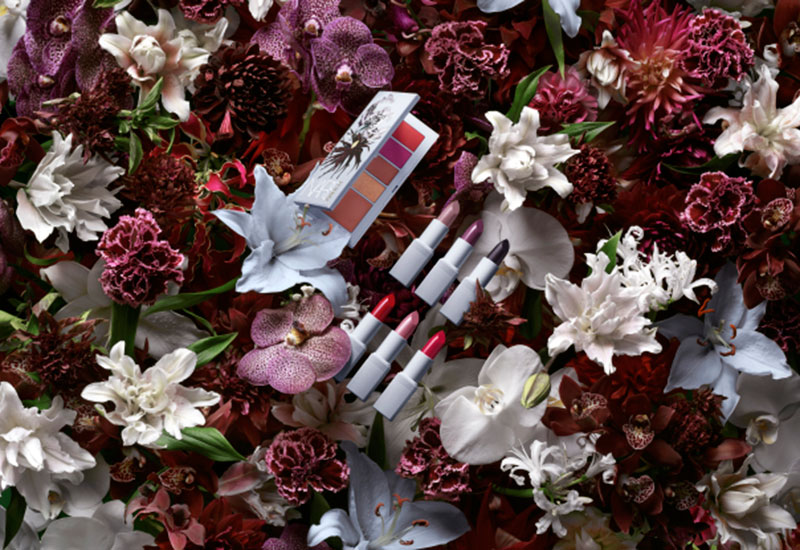 When Nars first announced that they will be releasing a makeup collection with Canadian designer Erdem Moralioglu during London Fashion Week, beauty addicts were beyond ecstatic at the news. It's not hard to understand why. Not only does the Nars X Erdem Strange Flowers range feature the makeup brand's first lip powder palette, the entire collection of eye, cheek and lip products are dressed in Erdem's signature floral designs too. Pretty pigments in pretty packaging ticks just the right boxes, wouldn't you say? Available in stores.
Kylie Cosmetics X Kourtney Kardashian & Kris Jenner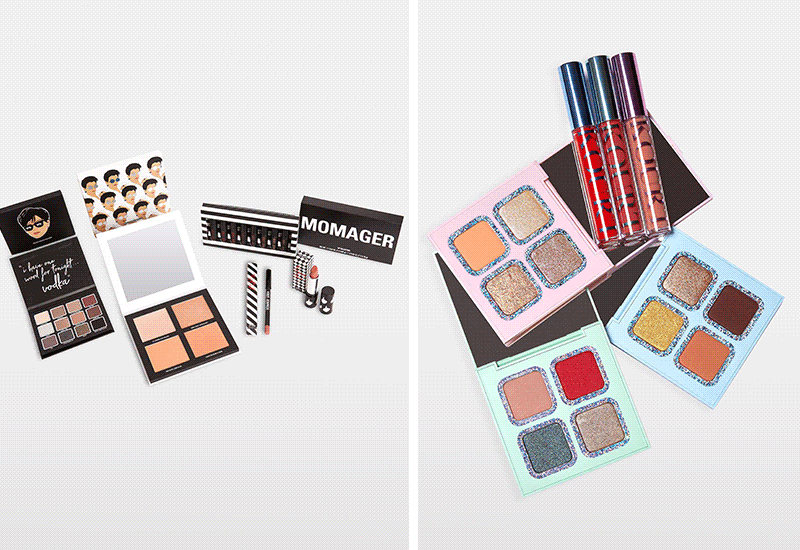 In this episode of Keeping Up With the Kardashians, Kourtney launches a makeup collection in collaboration with her half-sister, while Kris follows suit just in time for Mother's Day. But we all saw this coming, didn't we? Both mum and daughter have unveiled a range of eyeshadow palettes, lipsticks and bundles that resemble their unique makeup styles. The Kourt X Kylie collection has more colourful, shimmery shades, whereas the Kris Kollection features earthy tones and a standout red lipstick. We can't decide who wins on packaging, though Kris' monochrome design does kill it with edge. W kyliecosmetics.com
KKW Beauty X Mario Dedivanovic
Meanwhile, Kim K is doing her own thing with her longtime makeup artist, Mario Dedivanovic. The KKW X Mario collection comprises a crème lipstick, two lip glosses, and an eyeshadow palette. While the lip products stick to the brand's signature nude colour palette, the eyeshadows are surprisingly on the vibrant side, including a metallic blue cobalt called Libra. Well, well, isn't she one to be full of surprises? W kkwbeauty.com
Images: Courtesy of respective brands