Here are seven wonderfully magical places around the world to celebrate the year-end festivities and ring in 2019 your nearest and dearest.
It's that time of the year again. The sound of carols fills the air, Christmas lights are everywhere and the world seems like a happier place than most occasions.
Maybe that's the picture Hollywood feeds us, maybe it's reinforced by the rise of mass consumerism; but there's little wonder why this is a favourite time of the year for many. The simple joy of sharing gifts with loved ones and the gratitude of experiencing this gift called life for the past year are surely powerful emotions, fortified by the merrymaking all around.
Though it's often the company you're with that makes Christmas so special, some places just emanate a dreamy bliss with its surroundings. Here are seven wonderfully magical places around the world to celebrate the year-end festivities and ring in 2019 your nearest and dearest.
Edinburgh, Scotland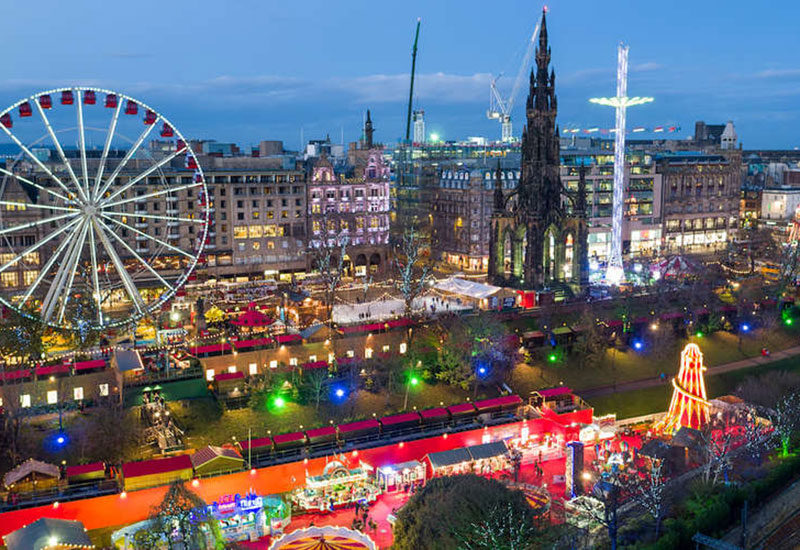 While Edinburgh is famed for its medieval towns and neoclassical architecture, wintertime sees the city bursting with modern lights and youthful vim. An annual six-week-long Christmas festival takes over the heart of the city from November to January, featuring countless attractions and special events like a Christmas Market, Wendy and Peter Pan show, rollercoaster and reindeer rides, a double carousel and a Christmas Tree Maze.
Sydney, Australia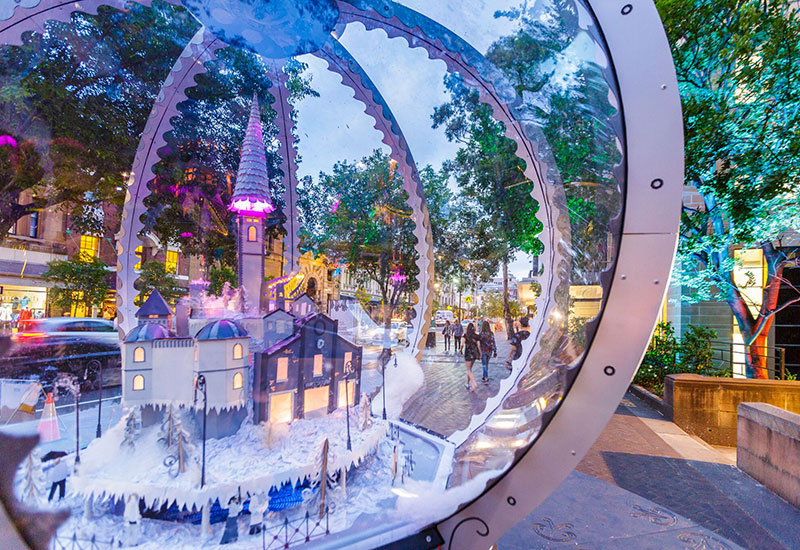 You don't need the cold and snow to feel the Christmas vibes; why not experience it in the warmth of summer at Sydney? There's an artisan market at The Rocks offering handmade Christmas decorations, street food and local fashion for you to do some holiday shopping. Or you can head up north of Sydney to Hunter Valley for the Christmas Lights Spectacular – the largest lights display in the Southern Hemisphere. Witness themed fairy lights such as Candyland, Fairy Garden and Hunter the Giant Teddy while enjoying bites and beverages from the numerous stalls nearby.
Hong Kong, China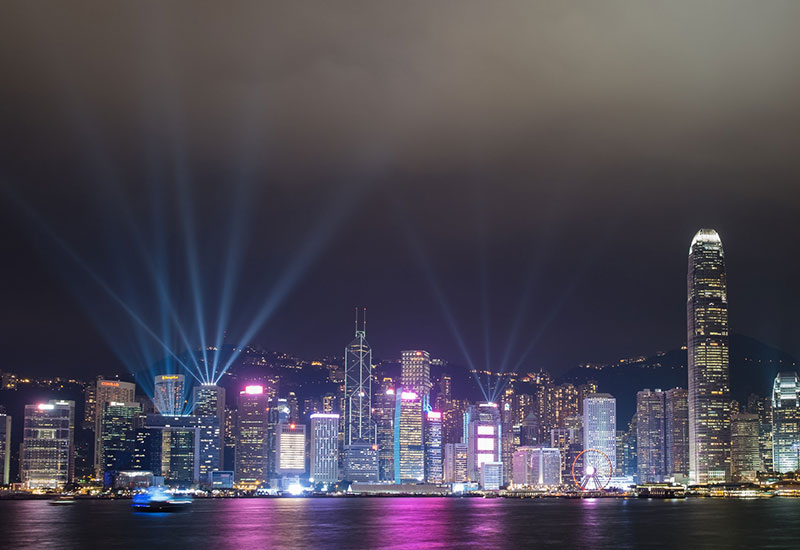 One of Asia's busiest metropolitans, Hong Kong, is known to have the most skyscrapers in the world. And the best time to witness its sprawling skyline in all its glory is in December, when stunning lights festoon the entire façade of prominent buildings. Nearing Christmas Day, its widely popularised Symphony of Lights show further illuminates the Victoria Harbour with state-of-the-art visuals. Accompanied by a soundtrack from the Hong Kong Philharmonic Orchestra, it's a double treat in one place.
Rome, Italy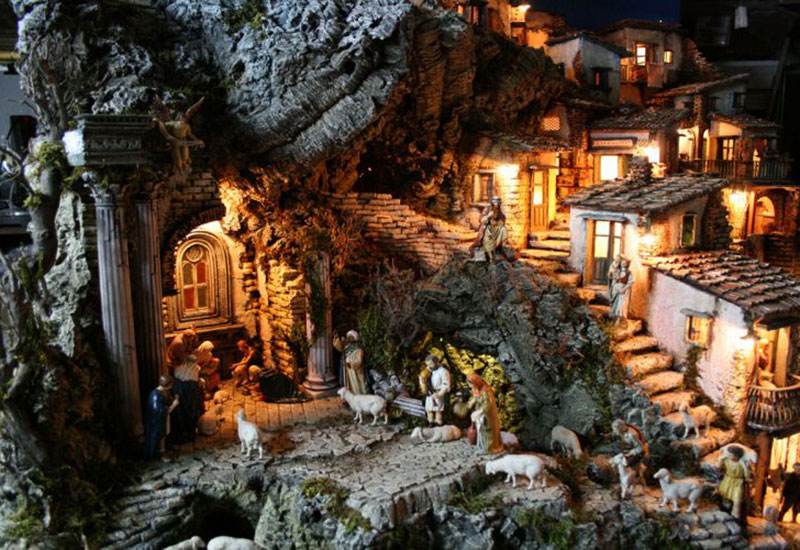 With Christianity's history linked to Rome, it's only natural that The Eternal City should be included in this list. Explore the relationship between faith and tradition and its influence on the world's most celebrated season of the year by joining the Midnight Mass. Enjoy a visual feast at the annual '100 Presepi' exhibition showcasing cribs (associated to Jesus' birth on Christmas Day) made out of everything from terracotta to chocolate and pasta.
Prague, Czech Republic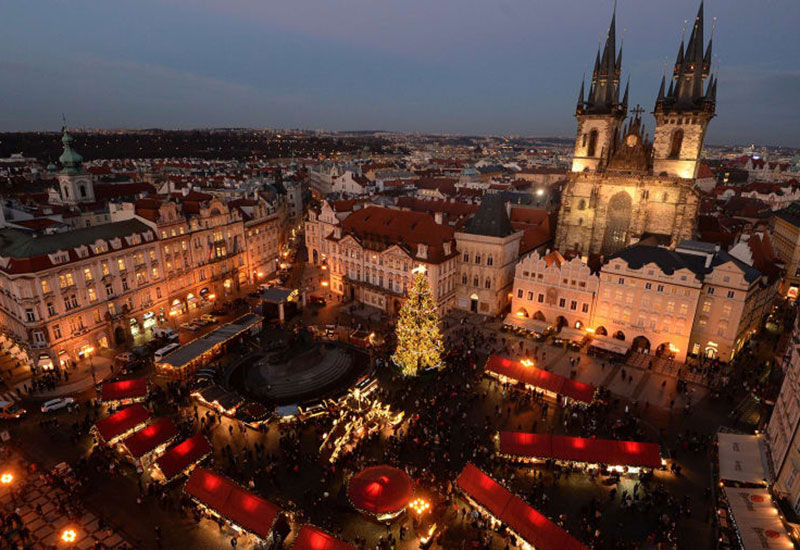 Like Edinburgh, Prague's streets are populated with magnificent architecture that reflect its rich heritage. During winter, the fact is highlighted all the more by towering Christmas trees juxtaposed against the equally lofty churches and castles. Its Christmas markets (especially the main one at Old Town Square) are a major attraction for tourists and locals alike, boasting unique local handicrafts and traditional Christmas treats. Plus, there's plenty of stalls serving mulled wine, rum and hot chocolate to keep you warm in the chilly weather.
New York, USA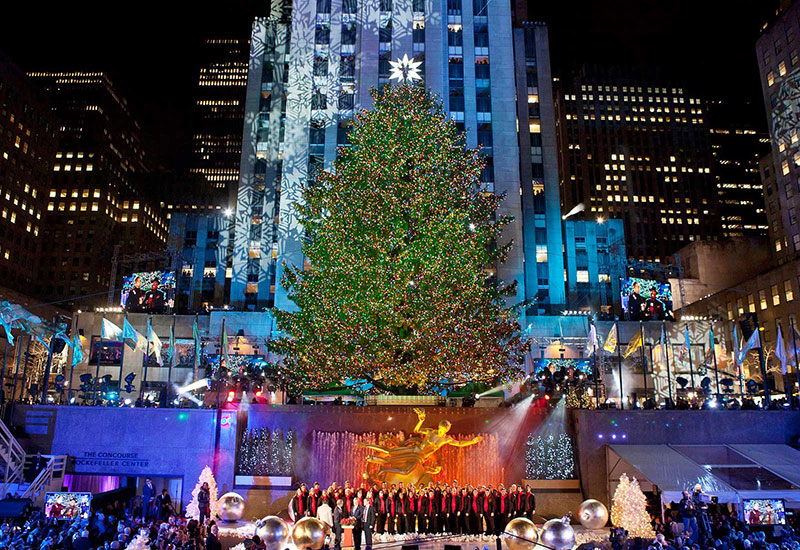 You were waiting for this one, weren't you? Possibly one of the most popular year-end destinations (no doubt thanks to Hollywood) is the Big Apple, which, at this time of the year, fits the 'ideals' of the season. You'll get to experience a white Christmas, admire the holiday windows, hear jingle bell rocks, see hundreds of Santa Clauses, and (who can forget?) witness the infamous New Year's Eve Ball Drop.
Orchard Road, Singapore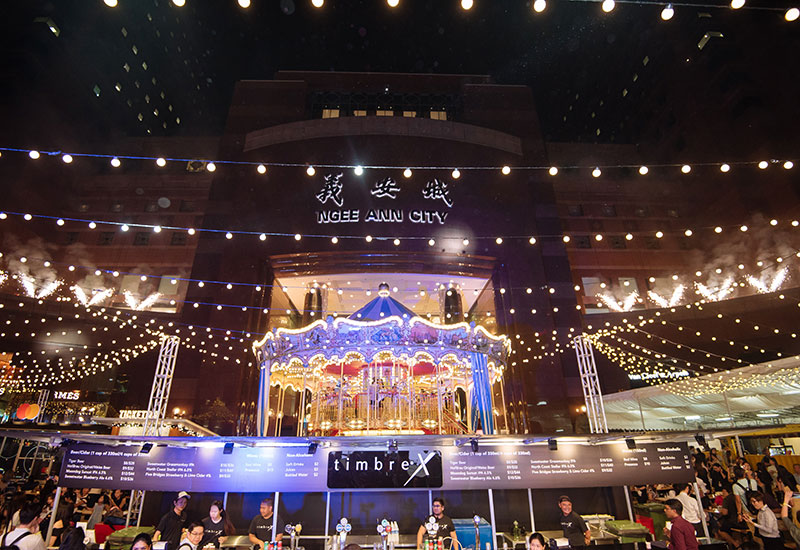 If you're looking for a quick getaway that will still get you into the season's high spirits, look no further than Singapore. Its infamous Orchard Road has been transformed into A Great Street filled with bright colours and lights. Disney's most recognisable characters such as Mickey Mouse, Cinderella, Elsa and Woody are also making a debut at the distinctively themed zones. What's more, Ngee Ann City now doubles as The GREAT Christmas Village with family-friendly amusement rides, F&B booths, a Santa House and nightly live performances from now till New Year's Day.