The renowned Japanese-Peruvian restaurant invites you to celebrate Christmas and New Year's with seven-course meals this December. Here's what on the menu.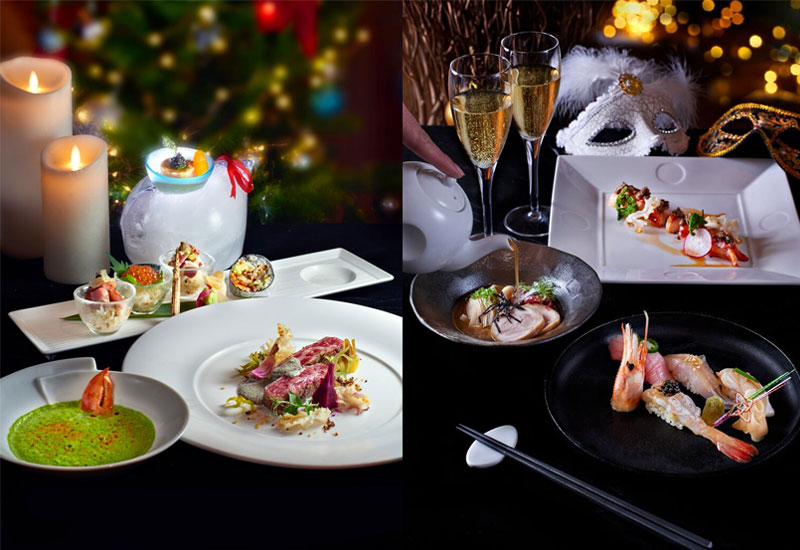 As 2017 draws to a close, we're keeping our eyes peeled for all things holiday-themed. Dining is no exception – especially that of the fusion variety.
This December, Nobu Kuala Lumpur's Executive Chef Philip Leong and team present exclusive seven-course omakase menus, inviting us to celebrate Christmas and New Year's with an exclusive view and exciting dishes. Nobu will also bring a taste of Japan to its New Year omakase, with exclusive seasonal ingredients kuramame (black soy beans), kazunoko (herring roe), and tazukuri (baby sardines), used back  in Japan to signify the new year.
Here are our favourite off both menus that you can't miss this holiday season.
New Year's Zensai Moriawase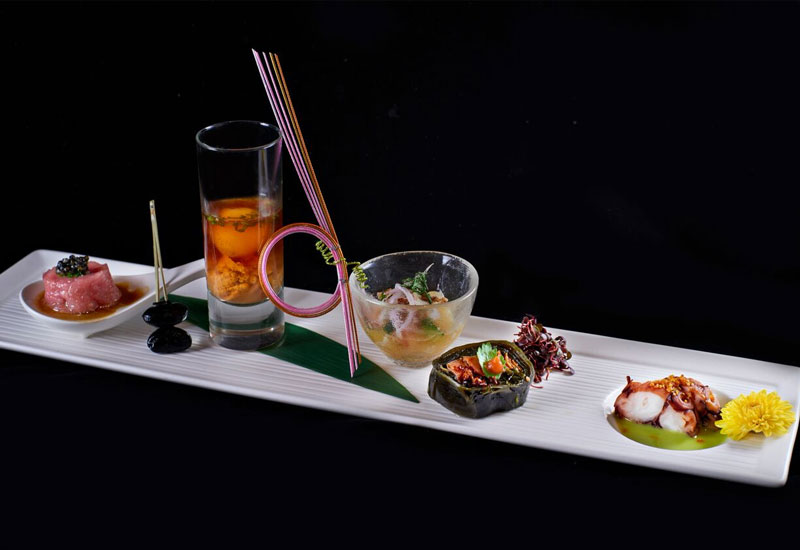 First to arive was this fascinating six-part moriawase, each unique in flavour, texture, and presentation. Fresh toro tartar (fatty tuna) gently melted against our tongues, while the uni shooter was decidedly brash with a solid hit of sake delivering soft uni (sea urchin). If you like roe, slightly-tangy kazunoko ceviche will surely impress. Also on the platter: kuromame, salmon konbu tiradito, and octopus carpachio.
Sake Cup Chirashi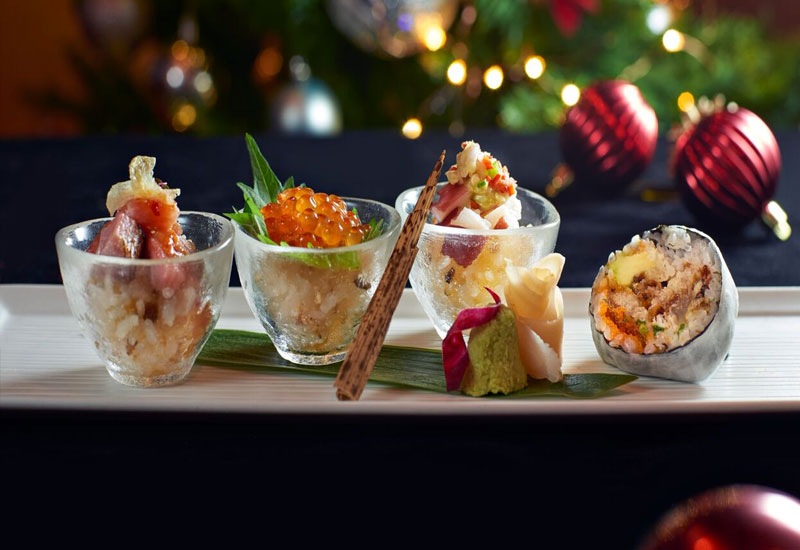 Cup chirashi presented an exciting way to enjoy Japanese favourites like seared toro with garlic miso, octopus with jalapeno salsa, and deliciously citrusey salmon egg with yuzu skin in an almost deconstructed manner. After all those fresh flavours, we appreciated how the soft shell crab cut roll ended the dish on a crunchy-classic note.
Scallop Quinoa Salad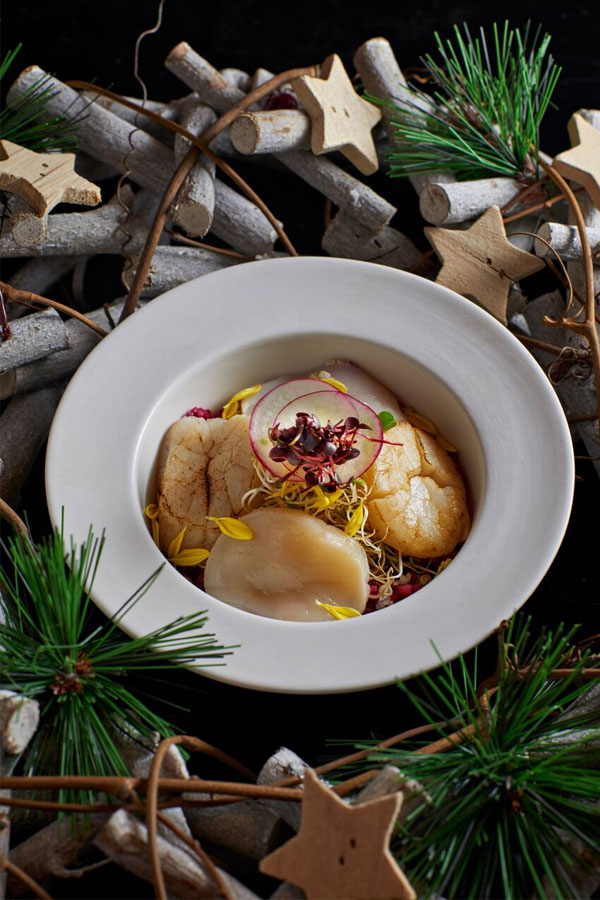 We became fans of yuzu at first taste, so the prospect of enjoying it with scallop was an enticing one, to say the least. Indeed, the yuzu lemon dressing did wonders to draw our the freshness of succulent scallops, balanced out texture-wise by the festive red quinoa salad. This is one salad that will leave you feeling as content as warming up to a wood-fire on a snowy Christmas morning.
You might also be interested in: The simple secret behind Nobu's worldwide success
Lobster with Shitake & Quinoa Butter Sauce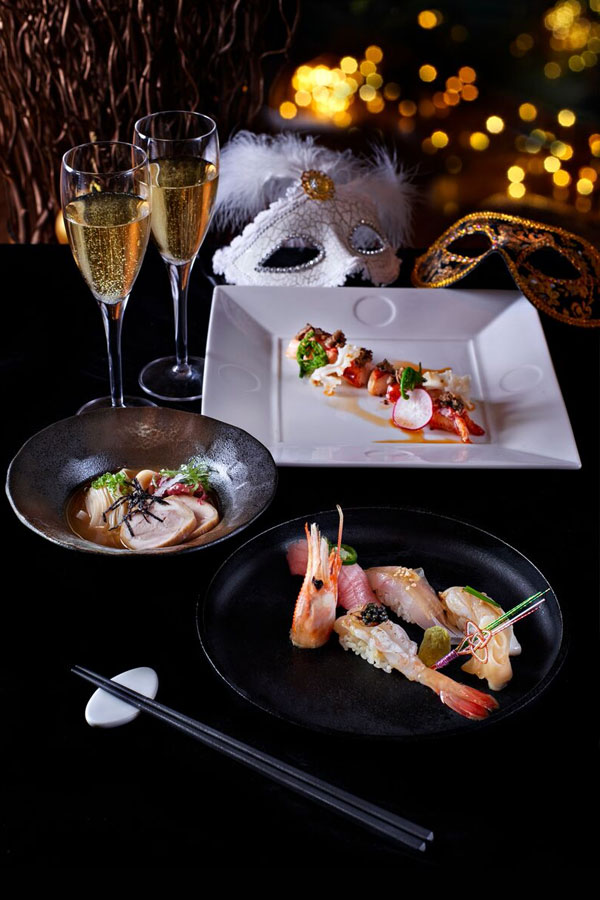 Found on the New Year Omakase Menu, this seared lobster (on white plate) came sparsely but attractively garnished. We savoured juicy, buttery cuts of meat, flavour emerging gradually with each bite, enriched by truffle-like shitake and bits of quinoa for a multigrained diversity.
Smoked Wagyu with Yuba & Nori Sauce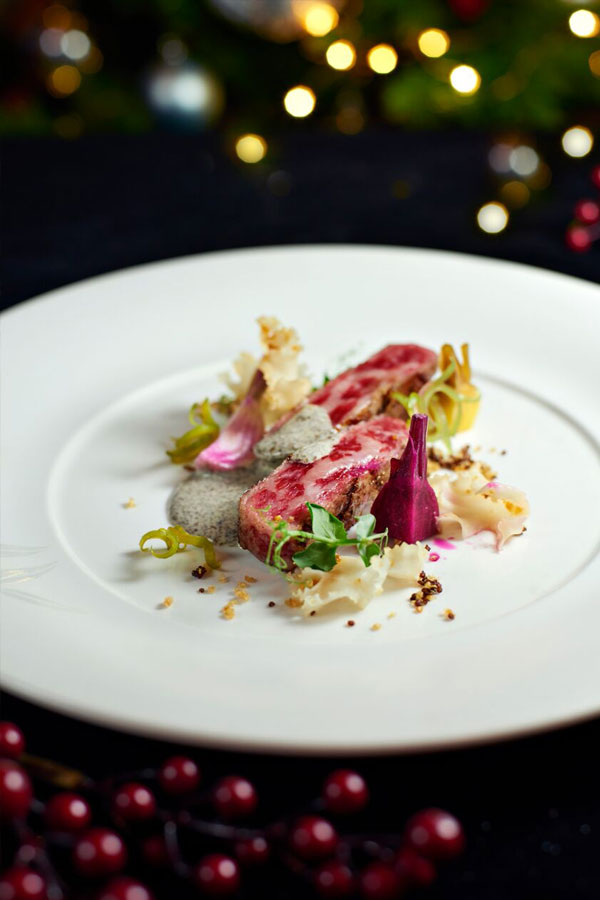 Hands down our favourite dish, this main was delightfully drizzled with creamy nori (seaweed) and yuba (bean curd skin) sauce for an overall salty-smoky flavour profile. This sauce cooperatively cut through the heartiness of our medium-rare red meat to addictive effect. The star meat itself – two cuts of slightly smoked wagyu –  was tender as it was juicy, cooked just right for easy, enjoyable bites. Hanabira (cauliflower), mushroom, and pickled heritage beetroot complete the festive presentation.
Sweet Santa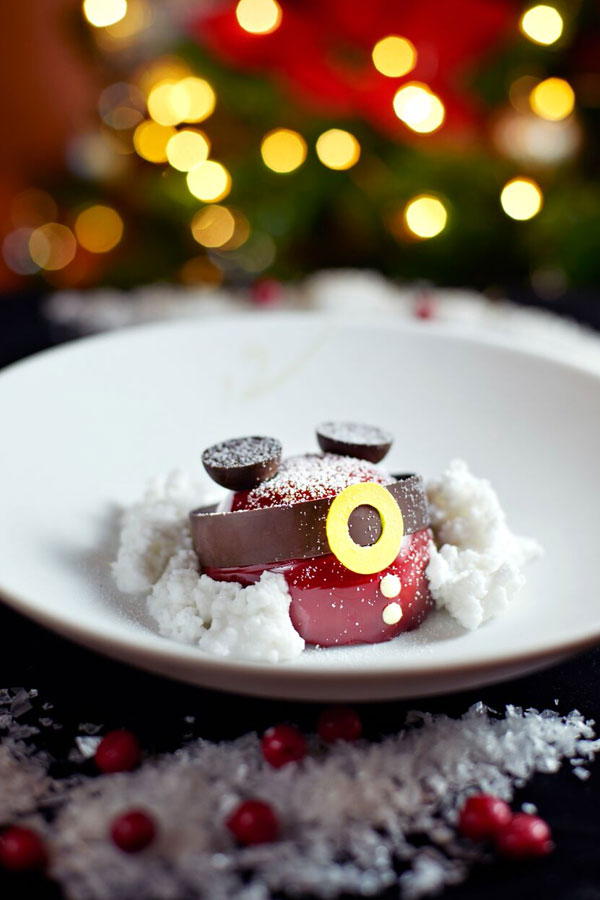 So adorable we could barely cut into it, this themed dessert consists of genmai cha bavarian with chestnut cream and chocolate raspberry mouse, finished with coconut granite-snow around Santa's belly like a holiday cloud. Authentic flavours of raspberry and chocolate shine through for a rich, satisfying desssert, perfect for sharing with family and friends.
Countdown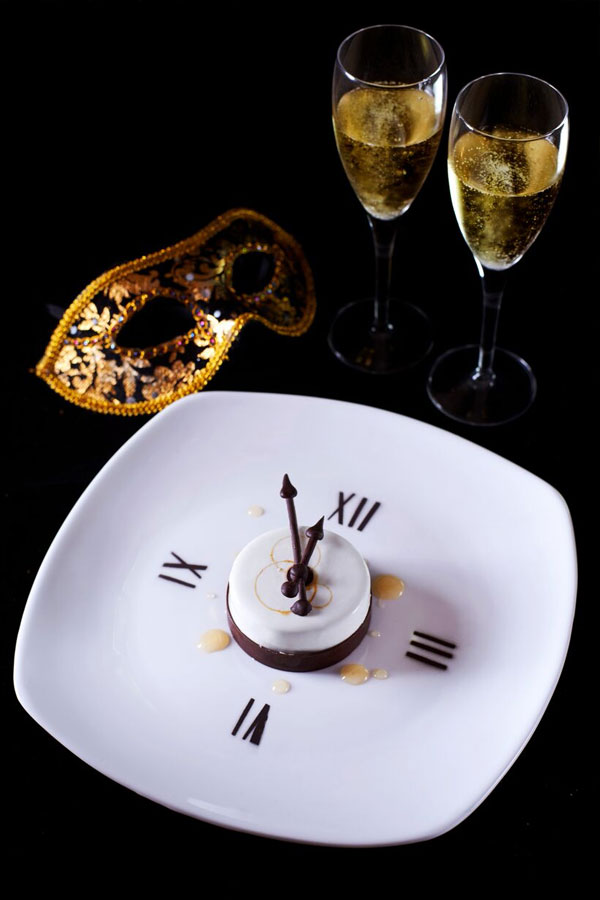 Nobu's admirable presentation carried on to the New Year's dessert, injected with a little more Japanese flavours in the form of green tea mousse and azuki bean paste. Think of it as a Japanese-inspired crème brûlée with crispy rice base and vanilla sponge cake. Fittingly named Countdown, it's 'face' shows five minutes to midnight, which is likely when you'll be enjoying this delicacy and preparing to clink champagne glasses over a view of the city's fireworks.
Nobu Christmas Omakase dinner will be available from December 22-25 at RM560, while New Year Omakase from December 29 – January 1 at RM595, or RM680 with a glass of champagne. Reservations can be made for 6pm or 8.30pm seatings with a RM500 deposit. Call 03 2164 5084 or WhatsApp 019 389 5085 for enquiries or reservations.
You might also like: Best of Nobu KL's osusume menu