We're seeing lace and frays on the Resort 2018 runways.
Resort collections, aka Cruise collections, are arguably the most diverse of all the seasons, considering that they're made for the holiday period. As such, it's not uncommon to see swimsuits and trenchcoats on the same designer runway, as demonstrated by Chanel and Hermès.
After all, some of us may be cruising around Europe in the winter, while others may prefer to travel around Asia Pacific to escape the cold; so it's best to stock up your closet for both occasions right?
Regardless of what you're planning for the holidays this year, here are some trends spotted from the Cruise/Resort 2018 collections to keep an eye out for so you can travel in style.
Frays for days
Frays for days
Whether it's on your sleeves, hem or neckline, frays or fringes add an adventurous twist to your outfit. From left: Chanel, Dior, Moschino (swipe left for more photos)
Monochrome muse
Monochrome muse
We're seeing a lot of solid and pastel monochromes this year - it's matching made easier. From left: Hermes, Nina Ricci, Bottega Veneta
Sock it up
Sock it up
It's time to stock up on statement socks and pair them however you want - with heels, boots or sneakers. From left: Bottega Veneta, Gucci, Prada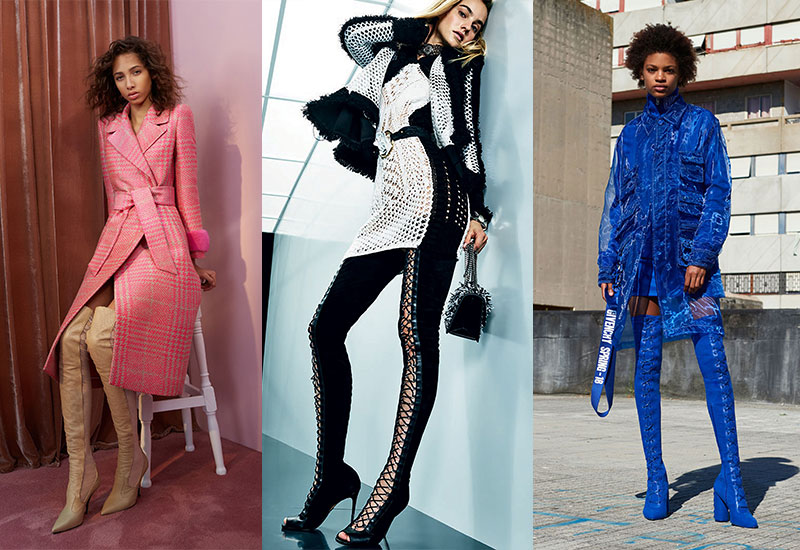 Sky high boots
Sky high boots
"These boots were made for walking..." (we hope). From left: Fendi, Balmain, Givenchy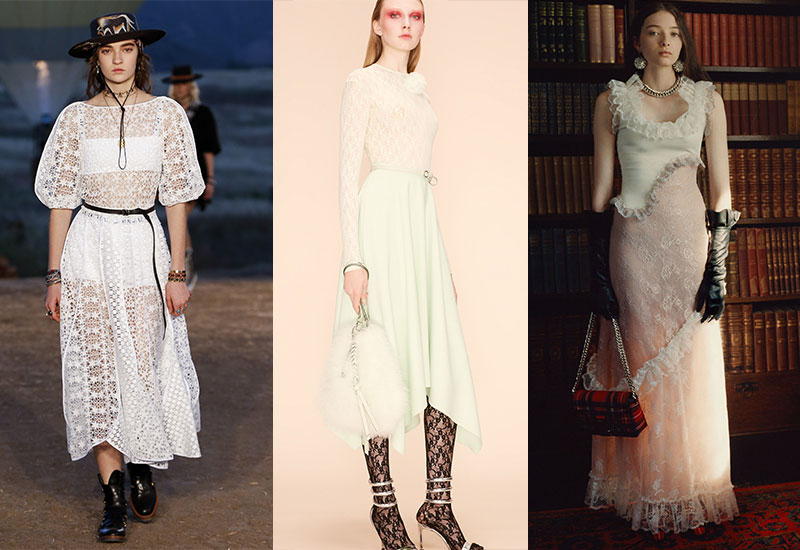 Lace craze
Lace craze
Lace has taken over almost every single fashion item you can imagine - tops, pants, skirts, dresses, lingerie, and even socks and gloves too. From left: Christian Dior, Nina Ricci, Christopher Kane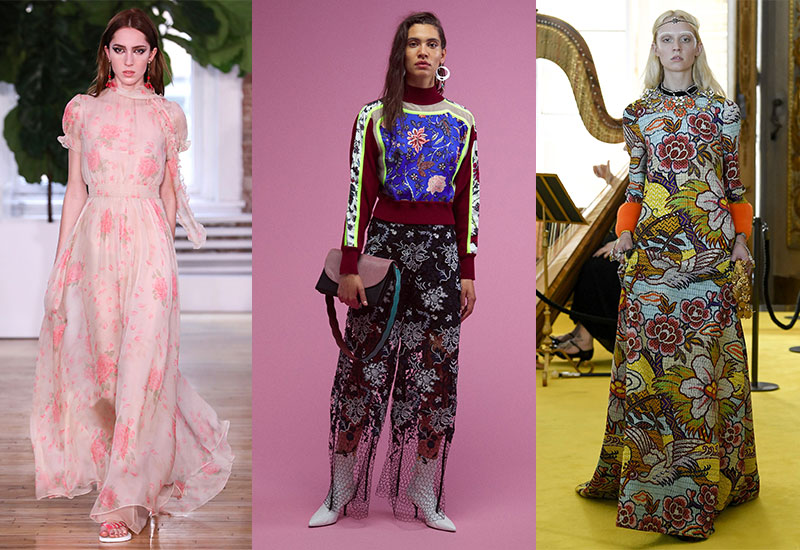 Flower power
Flower power
Floral motifs abound again for the Resort 2018 season, appearing both in print and embroidery form. From left: Valentino, Diane von Fusternberg, Gucci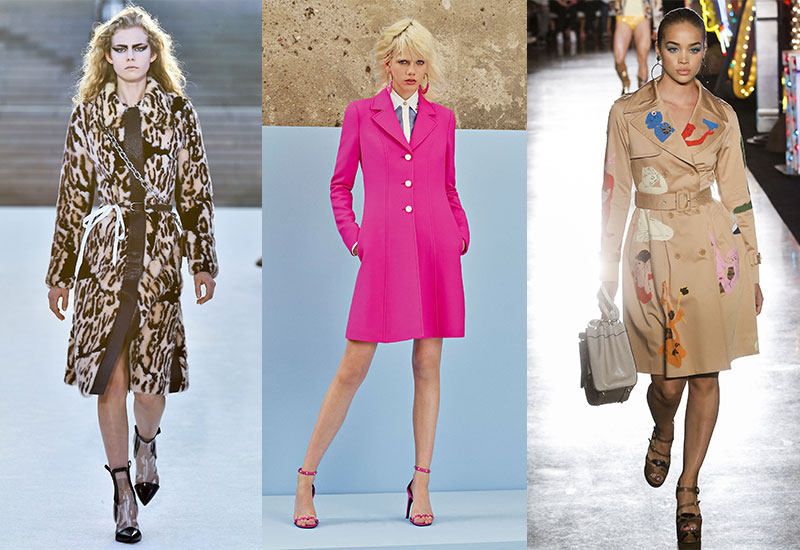 Trenchcoat
Trenchcoat
From fur to leather, bright colours to dull, it's clear that designers seem to love the trenchcoat for this season. From left: Louis Vuitton, Versace, Moschino
Images: Courtesy of respective brands