Fancy an asam laksa cocktail or tuak-based concoction to ring in Merdeka this year?
We are at the top of the 2017 SEA Games leaderboard, we are celebrating 60 years of independence in two days, and we have got a long weekend ahead after that. All these triumphs call for a celebratory toast, and what better way to do so than with Malaysian-inspired cocktails?
Here are 6 homemade concoctions from our favourite bars in the Klang Valley to drink to our national pride this Independence Day.
Asam Laksa Cocktail – Opium Bar KL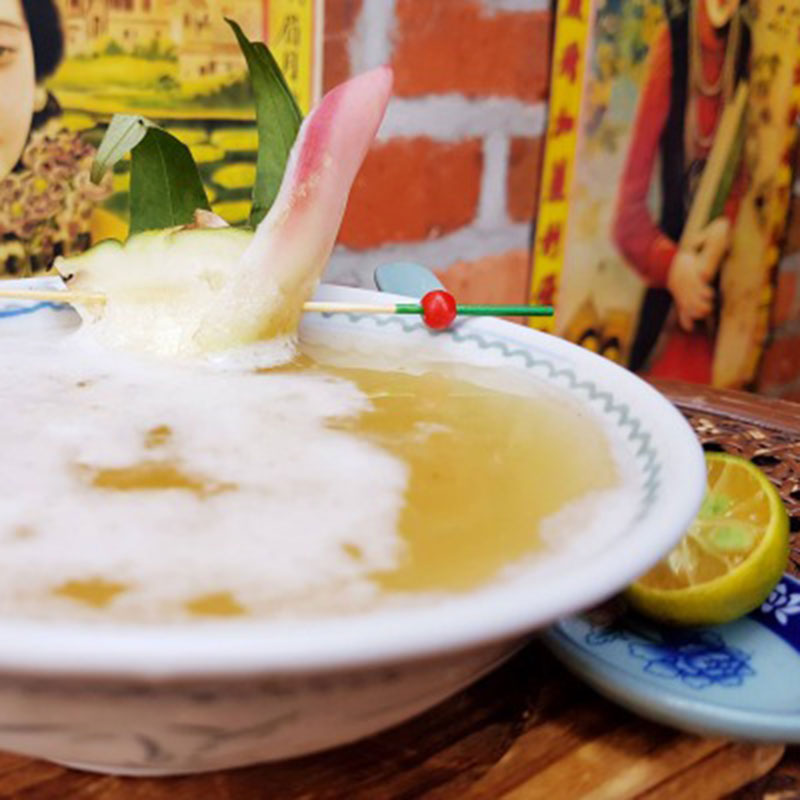 Opium Bar takes the idea of assam laksa to a whole new level with this thrilling, one-of-a-kind concoction that promises to bring the local delicacy to mind. Not to worry, you won't get a cocktail that tastes fishy. Instead, the house's blend of spiced rum, calamansi juice, pineapple juice, ginger flower leaf, assam boi and mint will allow the dish's familiar sour spice to linger on your taste buds. W opiumkl.com
Bunga Raya – Ruyi & Lyn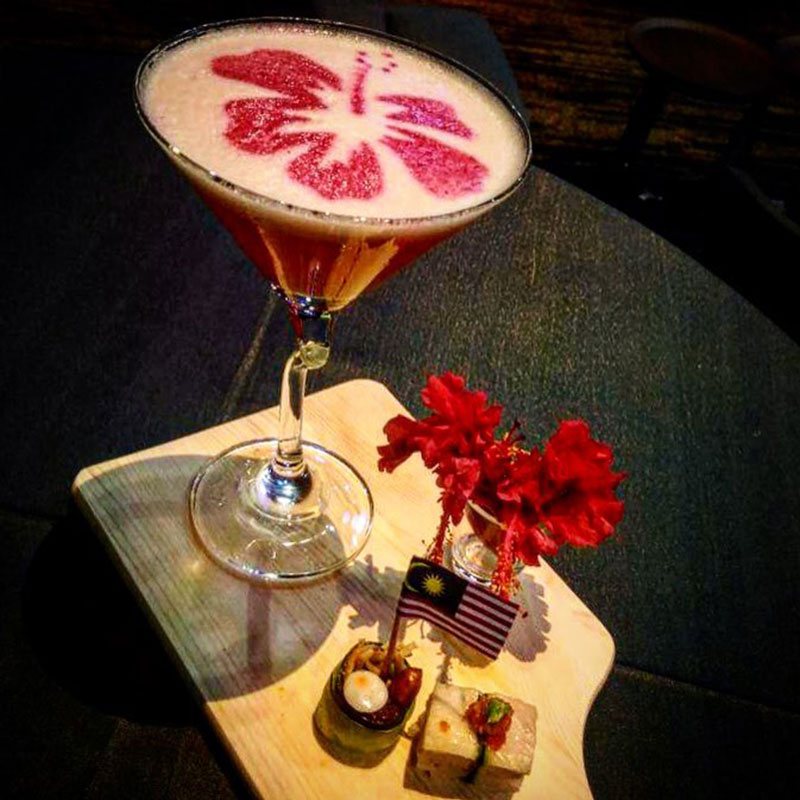 Paying tribute to our national flower, Ruyi & Lyn introduces their Bunga Raya cocktail – a tea-infused bourbon with Hibiscus extracts. The alluring hibiscus decorated drink also comes with adorable mini versions of their famous Nasi Lemak and Chicken rice sushi. Alternatively, try their Homemade Kaya Spiced Rum cocktail for something with a little more punch. Both are available for a limited time from tomorrow onwards. W ruyiandlyn.com
Ms Chai – Abacus Bar at Antara Restaurant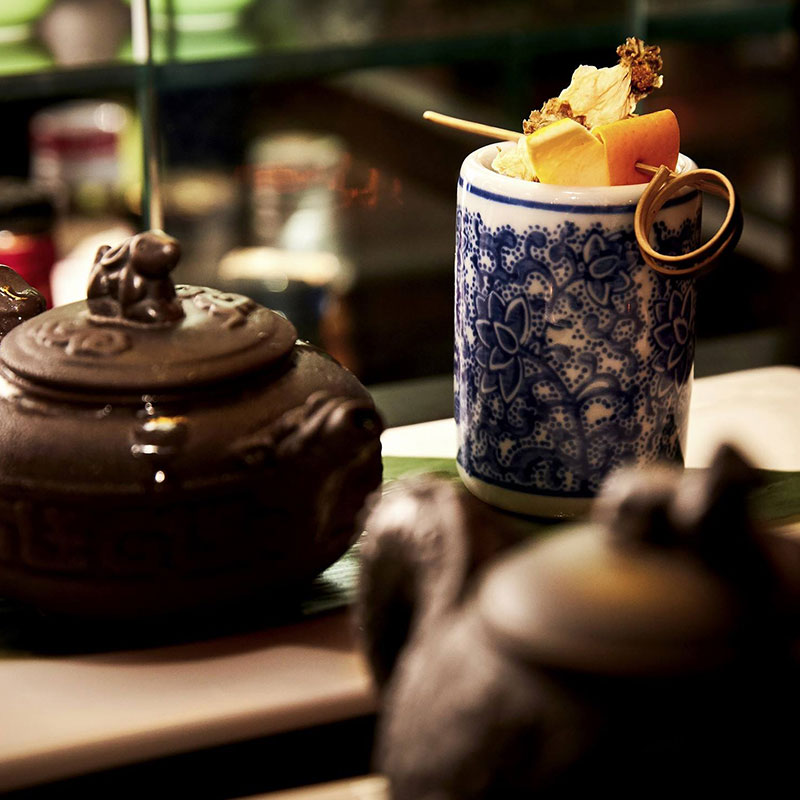 Named after Chef Isadora Chai of Antara Restaurant, this cocktail takes you through the oriental side of Malaysia from the presentation to the first sip and following trail. Served in a ceramic flower cup, this concoction of Glenmorangie whisky, ginger ale and chrysanthemum tea harmoniously combines floral and citrus notes for a light and refreshing pick-me-up. W antararestaurant.com
Spirit of Borneo – Manja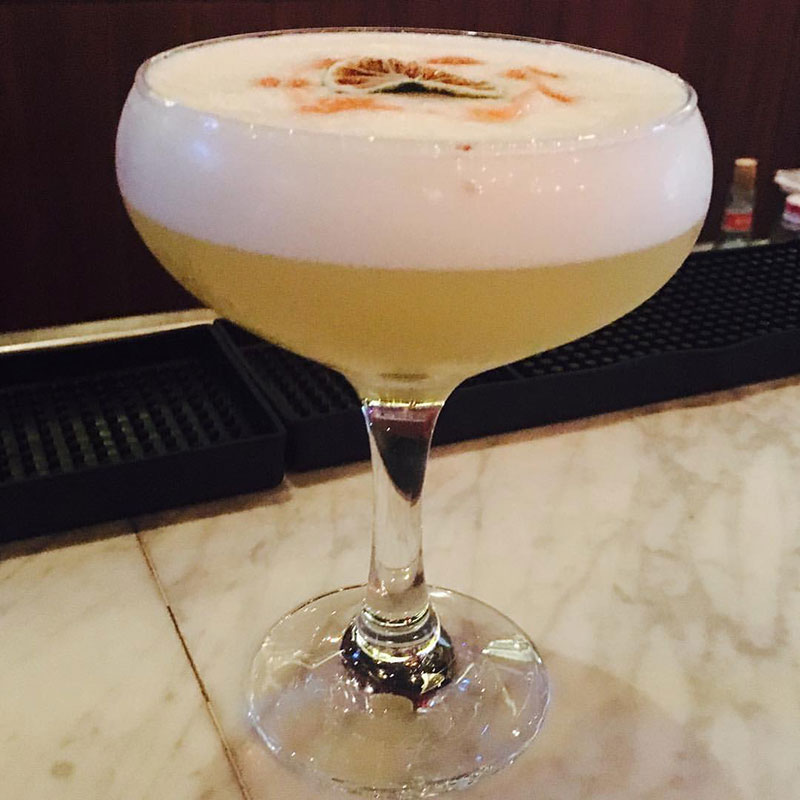 Dedicated to our fellow Malaysians from East Malaysia, Manja's Borneo-inspired creation is made with the region's popular tuak (rice wine) as well as lime, elderflower and egg white. Adding house-made syrups for a unique touch, the result is a smooth, creamy cocktail to ease in the national celebrations. W manja.com.my
Royal Hibiscus Cocktail – View Rooftop Bar
Enjoy mesmerising rooftop views along with your invigorating Royal Hibiscus cocktail, only at View Rooftop Bar. What's the royal secret? A mix of lemon juice, egg white, hibiscus syrup, Triple sec and vodka, topped with our lovely national flower and cherry for garnish. W view.com.my
60 Ingredients Merdeka cocktail – Marini's on 57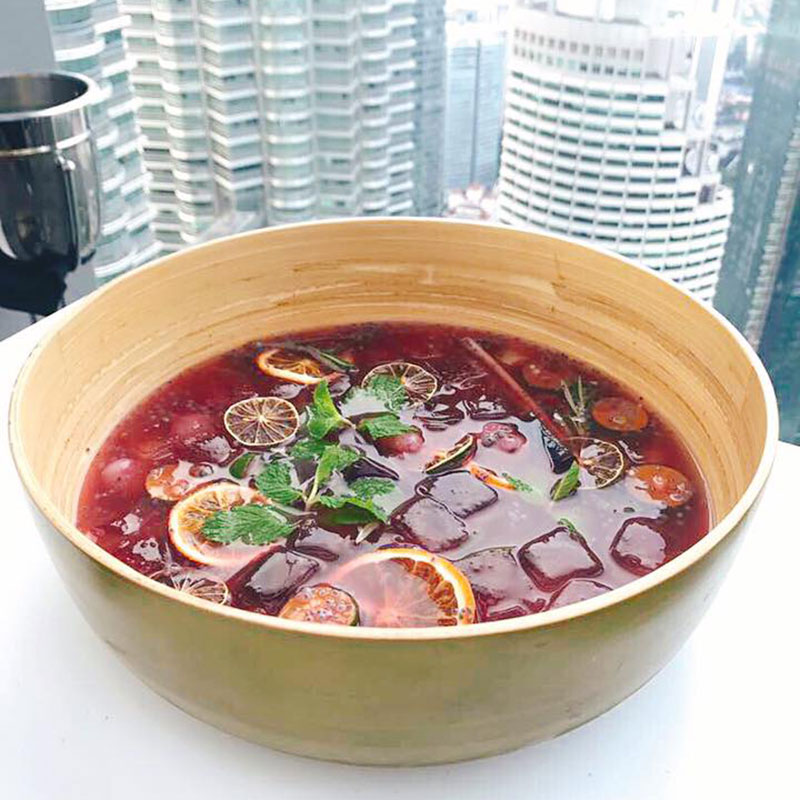 Want a place to catch the annual Merdeka fireworks display around KLCC while chilling over drinks? Trust Marini's on 57 to offer you the best of both worlds. Try their specially crafted 60 ingredients Merdeka cocktail (clever reference to our 60th Independence Day) for an extraordinary experience over great music – and see if you can guess all the ingredients for fun! W marinis57.com
Images: Courtesy of respective bars