Updated [8/8/2021]: Azizulhasni Awang has pocketed the silver medal in the men's keirin event when he overtook Dutch world champion Harrie Lavreysen on the line. He brings a much celebrated second medal to Malaysia after Aaron Chia and Soh Wooi Yik's bronze in badminton.
After securing Malaysia's first cycling medal back in 2016, all hopes are riding on cyclist Azizulhasni Awang this year to bring home another medal after making it through the men's sprint qualifying round.
Known as the 'Pocket Rocketman' and the first Malaysian to wear the coveted rainbow jersey, here are 5 things to know about the speedy 33-year-old cyclist.
Ever wondered how he got the nickname 'Pocket Rocketman'? Despite being a giant in Malaysian sports and cycling, Azizul was given the affectionate nickname after his 1.68m height.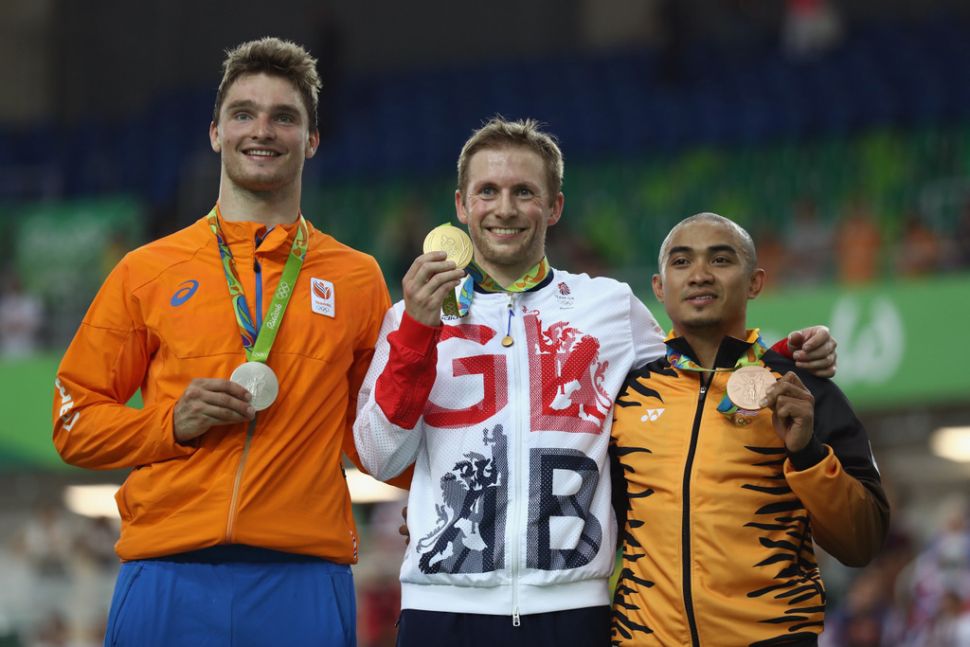 How it all began, and what could have been
Hailing from Dungun, Terengganu, Azizul is the eighth of nine children in his family. He took up cycling at the age of 10, and was discovered by the late Rozimi Omar, who encouraged him to pursue cycling as he saw potential in young Azizulhasni to succeed. His late father then gifted him a bicycle as a reward after obtaining 4A1B in UPSR. Due to his initial ambition to be a physician, he received an offer from MARA Junior Science School, but ended up going with an offer to the Bukit Jalil Sports School after PMR to pursue cycling.
The first Malaysian cyclist to snag an Olympics medal
At the 2016 Rio Olympics, 28-year-old Azizul made history when he clinched Malaysia's first ever Olympic Games cycling medal by finishing third in the men's Keirin final. This became one of his greatest professional achievements, alongside other wins such as his silver medal at the 2009 World Championships in the sprint category, and winning the gold metal in 2017 UCI Track Cycling World Championships. He was then named Malaysian Sportsman of the Year in both 2009 and 2010.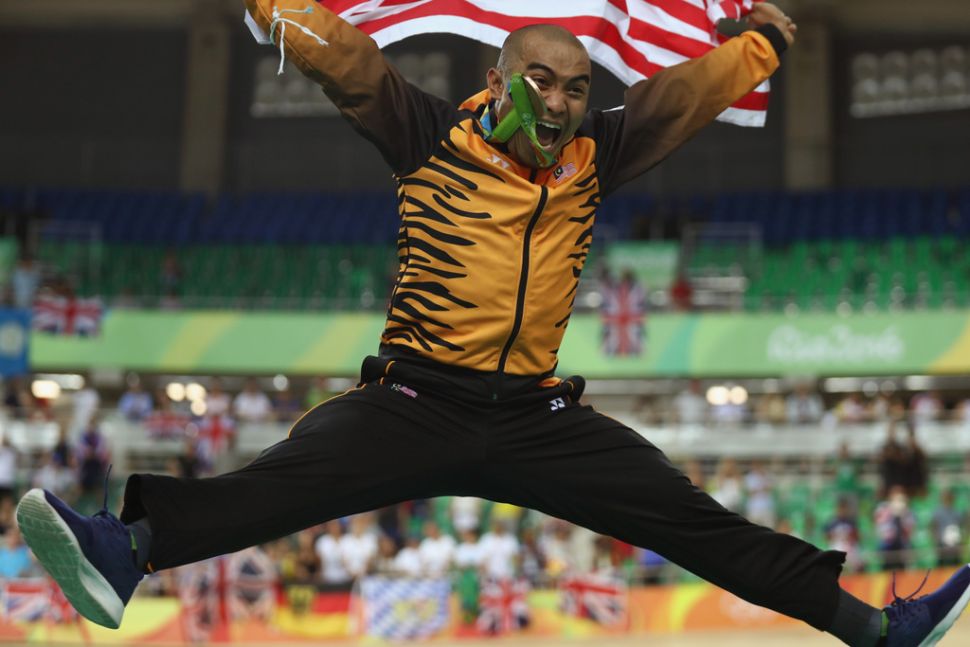 In February 2011, Azizul suffered a serious leg injury after getting into a crash during the of the keirin event in the World Cup leg in Manchester. The injury involved a 20cm wooden splinter which pierced through his leg, ruling him out of the World Championships that year.
2021 marks his fourth Olympic outing
This year's 2020 Summer Olympic Games in Japan is Azizul's fourth Olympic outing, having previously competed in Beijing 2008, London 2012, and Rio 2016.
Photos: Reuter