In Malaysia, the rating system is set by the Ministry of Tourism, Arts and Culture based on six criteria. We break it down to the essentials you need to know.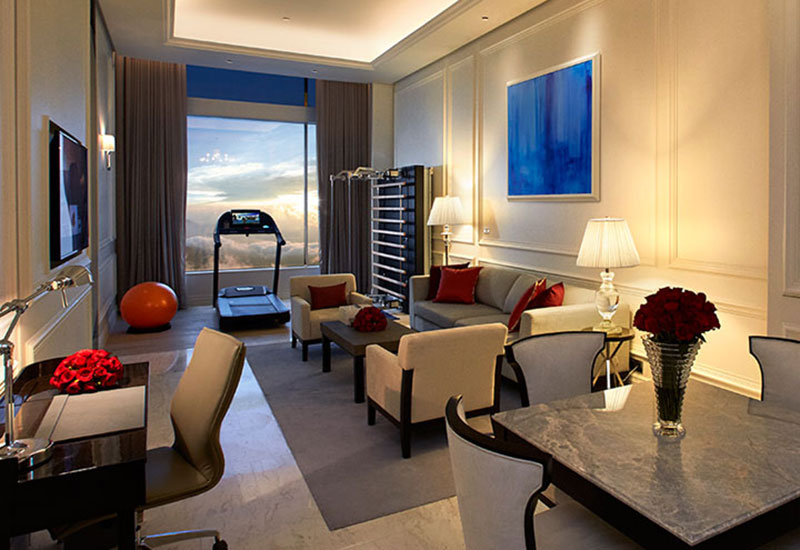 Think luxury accommodations and arguably the first benchmark that comes to mind is a 5-star rating. That said, you've probably noticed that not all 5-star hotels and resorts are equal in their offerings.
A few may include butler services while most don't; some have a comprehensive buffet spread while others could do better with a more extensive menu. And by the way, we're only looking at hotels within Malaysia, notwithstanding thousands of others across the globe.
So, what or who is it that determines these ratings?
Just like the Michelin Guide for food, there are global rating systems such as the Forbes Travel Guide for the hospitality scene. However, the ratings of most hotels in the world are actually determined by the local government in accordance with the country's specific regulations for the industry.
In Malaysia, the hotel rating system is set by the Ministry of Tourism, Arts and Culture based on six different criteria. Each criterion details a unique set of requirements and maximum points to be awarded, carrying varying weightage (see headers below). The final rating is then determined by the total points awarded to the hotel.
According to this rating system, here's everything you need to know about what makes a 5-star hotel in Malaysia.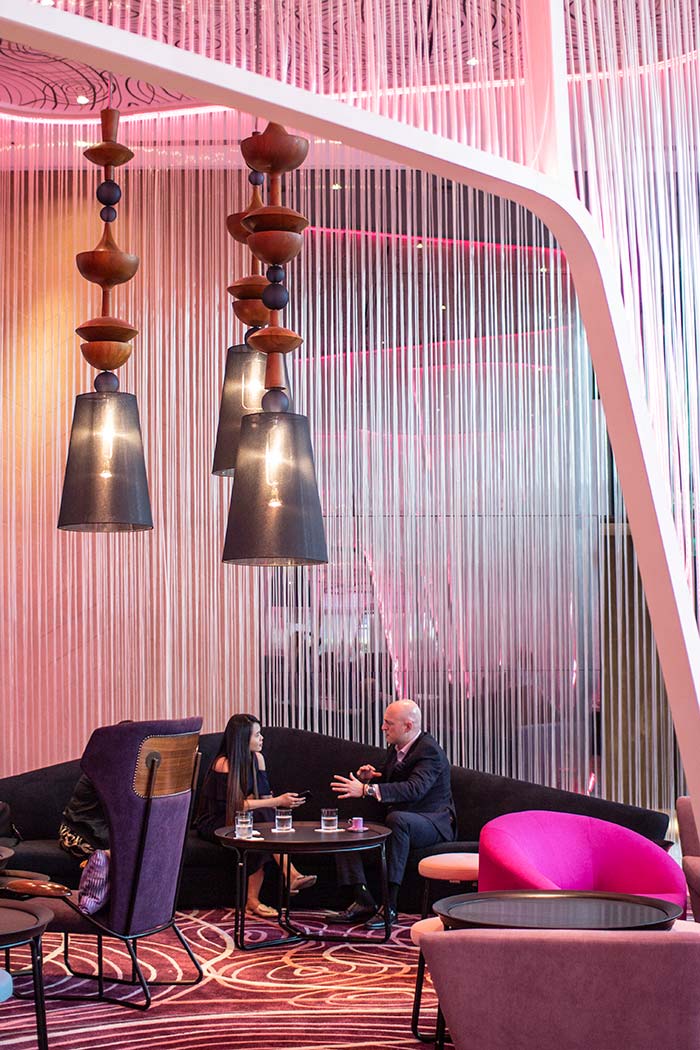 Qualitative and Aesthetic Requirement (10%)
First and foremost, the function, colour, aesthetic and ambience of the hotel are taken into consideration. In this regard, a 5-star hotel must have appropriate and aesthetically-pleasing decoration in the common areas and bedroom. Safety, functionality, quality and taste of all equipment including furniture, decoration, sanitary ware and fittings are a given and must be well-maintained.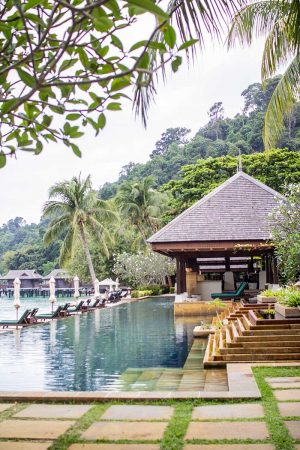 Common Areas (20%)
Facilities are a one of the biggest factors of consideration when it comes to picking an accommodation. Understandably so, a hotel must encompass all of these common areas to meet the 5-star mark: a spacious reception area, a bar, a fine dining room/restaurant (with private dining rooms), a banquet hall (including prayer rooms), a swimming pool, a gym/recreation room, an outdoor garden/terrace as well as public restrooms.
The absence of one or more of the above would automatically result in a lower star rating. It also goes without saying that these common areas should feature high quality fittings and provide optimum levels of comfort to receive higher points.
Bedroom (20%)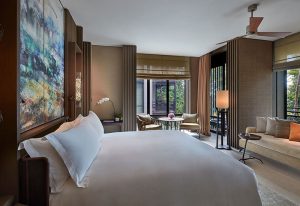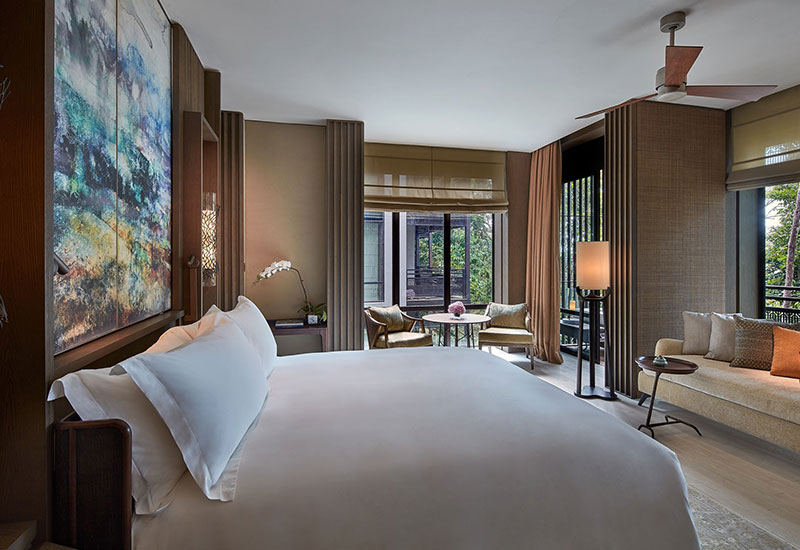 On top of meeting the highest minimum size requirements for hotel bedrooms and other international norms, a 5-star hotel must provide Wi-Fi, complimentary drinking water and glasses as well as satellite TV with at least 6 different channels as the standard. Air-conditioning and cooling systems are to be designed in such a way that allows guests to regulate the room temperature. All rooms must also have a telephone with IDD facilities for efficient communication.
Fun fact: all hotels in Malaysia – 5-star or not – are required to provide a water hose, bidet or equivalent in the bathrooms for ablutions (but you probably knew this already). Locally-inspired décor and use of recyclable materials are also encouraged.
Services (25%)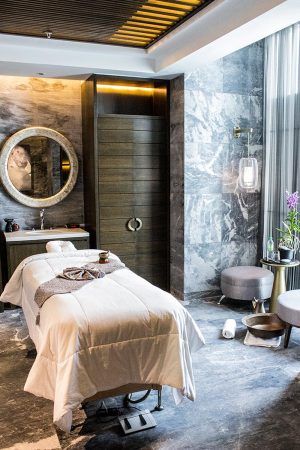 Service carries the highest weightage at 25%, so it's not surprising that there's a long list of requisites under this segment. In terms of front desk services, there must be a 24-hour reception; paging, valet and luggage assistance; shuttle and limousine services; a safety deposit system; and money exchange service for all major currencies.
Where food and beverage are concerned, there should be 24-hour in-room dining offered and at least one outlet operating for a minimum of 18 hours. All hotel restaurants and/or coffee houses are to use quality crockery, cutlery and tableware and at least one outlet must offer local and international fare.
Additional amenities such as a tourist concierge, a convenience shop, a beauty salon and laundry services are also prerequisites for 5-star establishments.
Safety Standard and Hygiene (10%)
Since all hotels have to abide by strict safety standards under the law, there isn't much that differentiates high-rating hotels on this matter. However, in the case of a power shortage, take heart that your 5-star stay will at least have a standby generator to operate corridor and public room lights as well as the emergency lift – a feature not guaranteed in 3-star hotels and under. Evidently, hygiene is expected to be at tip-top conditions.
Staff (15%)
The human touch plays a big role in any area of hospitality and 5-star hotels are not to undermine this. Front-line staff including management, reception, head waiters and housekeepers should be proficient in English and in a language corresponding to the hotel's predominant foreign clientele. The hotel must also provide a staff canteen as well as clean, comfortable and practical staff uniforms, on top of conducting training programs from time to time.
There are currently 138 5-star hotels in Malaysia. See the full list here.
Photos courtesy of respective hotels