From picturesque islands and beaches to immaculate snow-capped ski mountains and lush tropical paradises, Club Med has something to offer to every wanderluster.
Established in 1950, Club Med pioneers the "all-inclusive holiday" concept that has earned the leading travel brand numerous awards and accolades, including the Globe Travel Award – the travel field's equivalent of an Oscar. From picturesque islands and beaches to immaculate snow-capped ski mountains and lush tropical paradises, Club Med has something to offer to every wanderluster.
As if the impeccable views in each distinct and advertently selected resort location aren't persuasive enough, all their resorts offer extensive activities in their holiday packages to provide the ultimate Club Med experience. Taking into account the different travel experiences each individual prefers, here are 6 of our favourite Club Med resorts around the world.
Club Med Punta Cana, Dominican Republic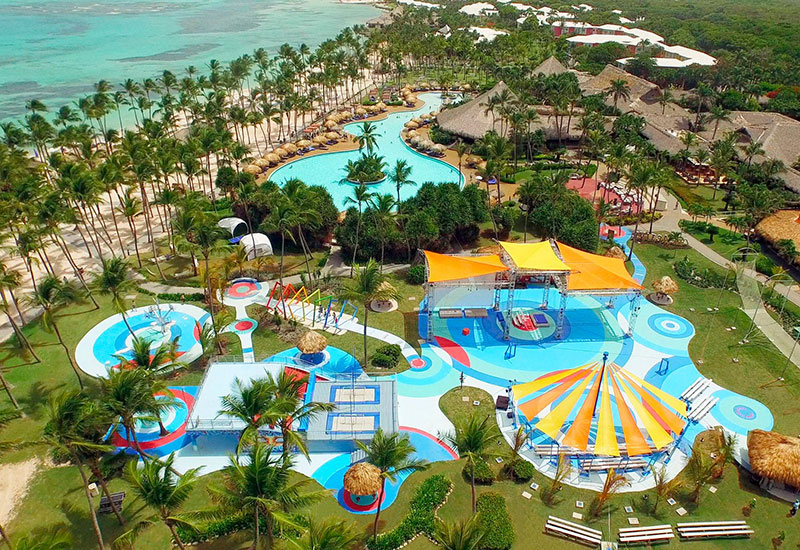 Awarded the 2017 Editor-in-Chief Award Best All-Inclusive Resort by Porthole Cruise Magazine, Club Med Punta Cana is undeniably an ideal getaway for families or couples who love fun activities. On top of a 2000-foot-long white sand beach, a turquoise lagoon pool, private gardens with coconut groves, a spa and barber shop by L'Occitane, four al-fresco bars and three elegantly-set restaurants, guests can enjoy a range of land and water sports acitivities. The resort is also famous for the unique Club Med CREACTIVE by Cirque du Soleil experience – a creative playground with activities inspired by the best of the famous Cirque du Soliel shows!
Club Med Cancun Yucatan, Mexico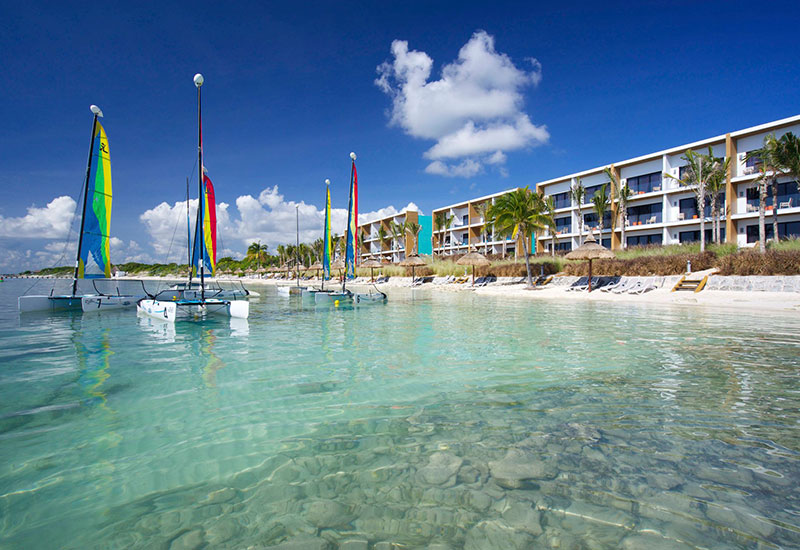 Set 20-kilometres away from the lively Cancun city in Mexico, Club Med Cancun Yucatan exudes the local culture with a traditional central square, three culturally-designed restaurants and colonial-inspired bungalow haciendas. Aside from Club Med's all-inclusive activities such as mini golf, windsurfing and waterskiing, guests are encouraged to discover the mysteries of the Mayan heritage at Tulum and Chichen Itza through local excursions by experienced tour guides. Alternatively, guests can rest and relax to scenic views from their private balcony, the peaceful poolside, or on loungers by the crystal-clear seawater.
Club Med Valmorel, French Alps
For those seeking to escape to a Winter Wonderland, Club Med Valmorel is the place to be. Situated at an altitude of 1,460 metres (4,790 ft) on the slopes of the Massif du Cheval Noir, the private ski resort boasts magnificent views of Mont Blanc, the highest mountain in the Alps. Guests can learn alpine skiing and snowboarding as well as participate in a multi snow sports programme, then take a warm dip in their indoor swimming pool after a long day outdoors.
Club Med Kani, Maldives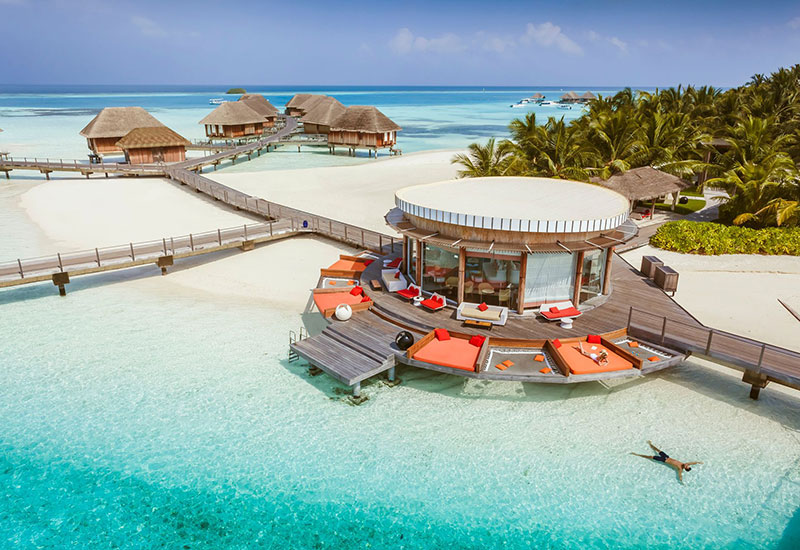 It's no wonder why Club Med Kani in Maldives is dubbed "heaven on earth" with its silky fine sandy beaches and pristine blue waters that start from a light turquoise and gradually deepen to azure and finally an endless navy. Marine lovers will instantly fall head over heels in this diving and snorkelling haven, while plenty other water activities like surfing and kayaking abound. If you're travelling with your partner (did we mention the resort is perfect for honeymoons?), treat yourselves to some cocktails by the bar with spectacular sunset views or indulge in a traditional Balinese massage for an unforgettable hideaway.
Club Med Marrakech La Palmaraie, Morocco
Located in Morocco's oldest palm grove, Club Med Marrakech La Palmaraie welcomes guests to discover the fascinating culture of the region through its architecture, cuisine and setting. The local architecture features brick, tadelakt, pisé, red ochre and colourful zillij tiles that combine to give it a distinctive Moroccan appeal, and the beautiful gardens in between emphasise that all the more. To delve further into the Moroccan culture, visit the buzzing Djema-el-Fna square with souks representing different corporations of crafts in Marrakech.
Club Med Bali, Indonesia
A little closer to home, you'll find Club Med Bali between sweeping rice paddy fields and traditional temples overlooking the vast blue ocean. The juxtaposition of green and blue inspires the Zen-like rejuvenation of body and spirit, while the Balinese cooking classes and evening cultural shows invite guests to embrace the rich local culture. For a true Bali experience, savour the Balinese cuisine at any of the resort's two uniquely designed restaurants or pamper yourself at the globally renown Mandara spa.