With the right apps, working from home can be a breeze.
What are some of the reasons that working from home isn't the norm? Lack of resources, the need for human contact to discuss projects effectively, managers needing to keep track of their employees…the list can go on. However, we're in the digital age, and remote work isn't as foreign as it used to be. Nowadays there are programs and apps that can help solve the problems people used to face when dealing with working from home – all the while keeping the workflow going and productivity flourishing.
So, if you ever thought working from home means a lack of resources or a recipe for decreased productivity, these 5 apps will change your mind for the better.
Chrome Remote Desktop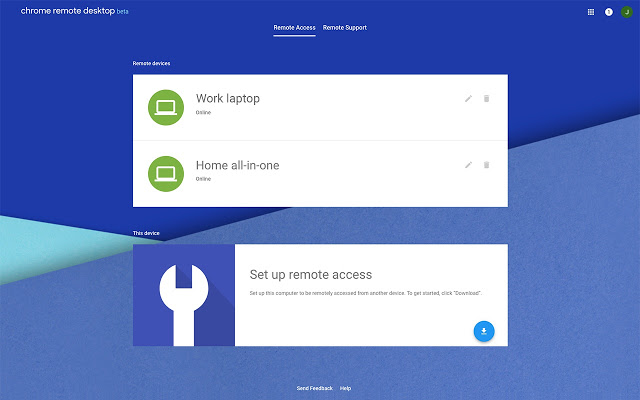 What happens when you need to quickly access your work but you're, say, out doing groceries or paying bills? This is where Chrome Remote Desktop steps in. It allows you to access your computer securely from other devices such as your smartphone, tablet, or even another computer if you're at someone else's house. All you need to do is type in an access URL into a web browser, or download the mobile app, now you won't have to fuss with transferring files and check on work anywhere, at anytime. The app also allows Remote Support so that your colleagues can access your computer from their location if needed.
Serene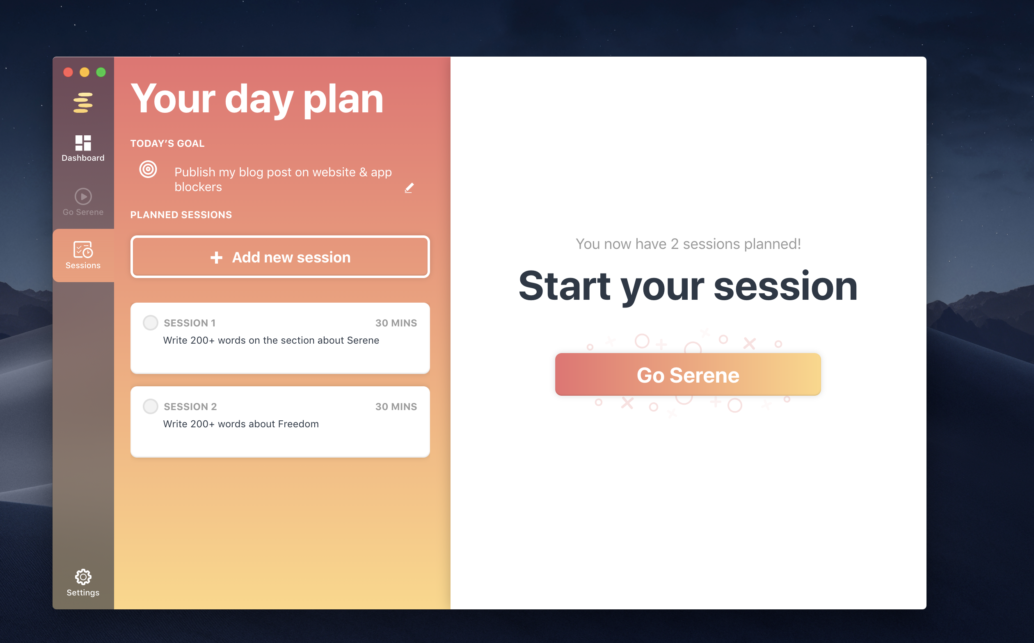 Maintaining focus while working from home can be challenging, but that's why apps like Serene exists. The two key principles behind this app are backed by a series of scientific studies. First, Serene encourages you to set a single daily goal and stay fixed on achieving that throughout your day. This is based on studies that show how multitasking is a myth that can drastically reduce productivity instead of improving it. Secondly, Serene is able to block access to distracting sites and apps during your working times while also keeping your phone silent. This comes from the studies saying that it takes about 23 minutes to get back on track after being distracted. The app helps maximise your focus by splitting your day up into a series of short work sessions and regular breaks, allowing your mind to stay fresh and the day productive.
Zoom
One of the biggest issues of working from home is not always being able to hold face-to-face meetings. However, video calls have made that (sort of) possible. Take the popular chat app Zoom, which allows you to have video conferences even with a large number of people. The app allows you to share links or resources that need to be discussed for the day. It's also equipped with a whiteboard feature to enable real-time collaboration, though this might be more beneficial to use with an iPad or tablet.
W zoom.us
Google Drive
It may be basic, but nothing great can be achieved without first mastering the basics. Not only can you create documents, spreadsheets and slideshows in one app, but its file sharing and collaboration features are topnotch without any frills. You and your colleagues can also work on the same document or spreadsheet in real-time, so you won't have to go back and forth sending each other links and attachments for approvals and changes.
Asana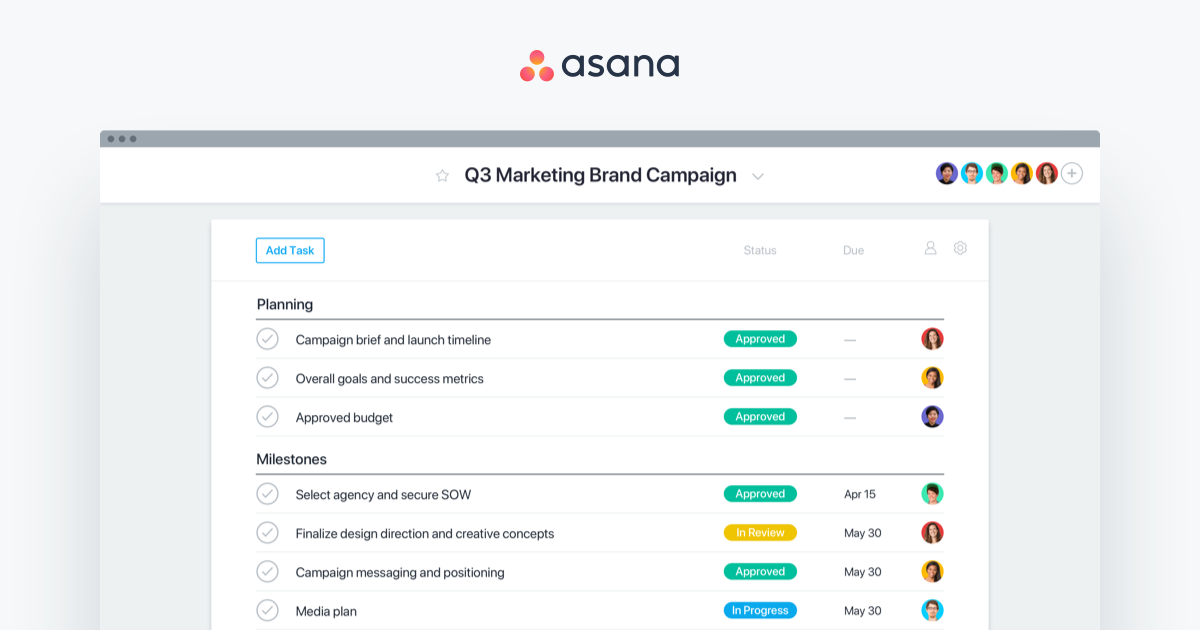 If you and your team are working on a project, Asana is the perfect tool to keep everything and everyone organised. This fully-featured, user-friendly project management platform can be used to assign tasks or subtasks to your colleagues, while tracking milestones and project development. Once set up, Asana also sends you e-mail reminders and notifications to keep you updated on everything – from if someone posts a new task or comment, to a deadline of a project that must be fulfilled. You can even upload and share files easily, and use workspaces to separate various projects.
Photos from respective brands.
Featured image: Pexels.