Cognac is a spirit unlike any other. While whisky strengthens ties and wine elevates food and flavours, cognac has the power to tear down all these lines and rightfully park itself in any occasion and room, rendering it one of the most versatile spirits to take on camaraderie, gastronomy, celebrations and even times of solitary.
At the very least, that is what Louis XIII tries to be.
"It is a celebration of a life achievement," tells Cheryl Xie, Private Client Director and ambassador of Louis XIII Cognac, Malaysia. "It stands witness to a moment to be savoured. It is a reminder that life's special moments deserve a special tribute."
That was the vision of the House of Remy Martin for the cognac, named after France's King Louis XIII. "Generations of Cellar Masters lay aside the foundations that become ingredients of greatness. In their hands, they were entrusted the task to safeguard, protect and create that rare liquid gold. These Cellar Masters are at once craftsmen, artists and visionaries. They will never see the culmination of their labour, but it this ability to #thinkacenturyahead that birthed Louis XIII," shares Xie further.
"It is this combination of the past, present and future that sets Louis XIII a league apart from the rest of the cognac houses. An experience with Louis XIII is an experience with time itself. Essentially, it is a century in a bottle."
A cognac of such renown naturally comes with a ritual of its own to properly savour it. In the best of times, go the full mile as shared with us once by Louis XIII Cellar Master himself, Baptiste Loiseau. The beauty of Louis XIII is that it's also perfect for the everyday.
In times like the current, make it still a day worth remembering by enjoying it with a glass of Louis XIII. Xie tells us how.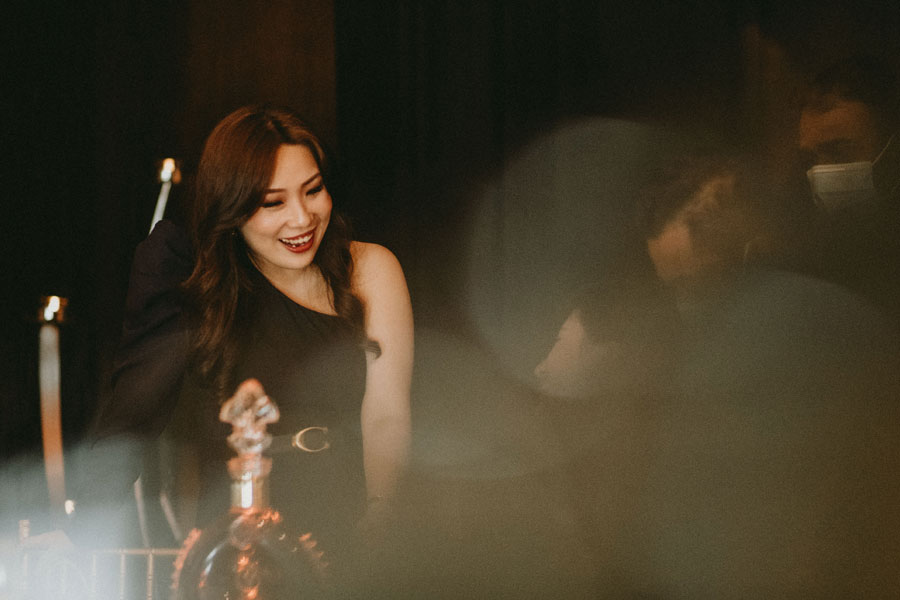 Step 1
"I rephrase the advice from the Louis XIII Cellar Master himself, Baptiste Loiseau, who shares that a good place to start is to first make sure that you have enough time to enjoy it. Be with other people — it is a perfect moment to share. It's not something to quickly drink and be done with in a minute."
Step 2
"Pour some Louis XIII and allow about 5 minutes for it to sit and take its space. Give it time to express itself and the aromas will just fill the room."
Step 3
"Approach the glass slowly and smell. It's always a discovery and the way it expresses itself will always be different. It can be fruity, floral, spicy and many others, which can also be dependant on how your day went."
Step 4
"Once you have all these aromas, you prepare the palate, one drop on the lips before the first sip. Have it at room temperature and don't swirl it — swirling actually makes it lose its complexity. This in-depth complexity is what makes Louis XIII stand out from other cognac. The long finish is proof of the concentration that comes from aging. This is the legacy of a century looming forth like a wave, rising in strength and revealing itself."
Learn more about Louis XIII at the official website here.
(Photos: Louis XIII)