If you can't own a Lamborghini Huracán EVO super sports car, now you can build one.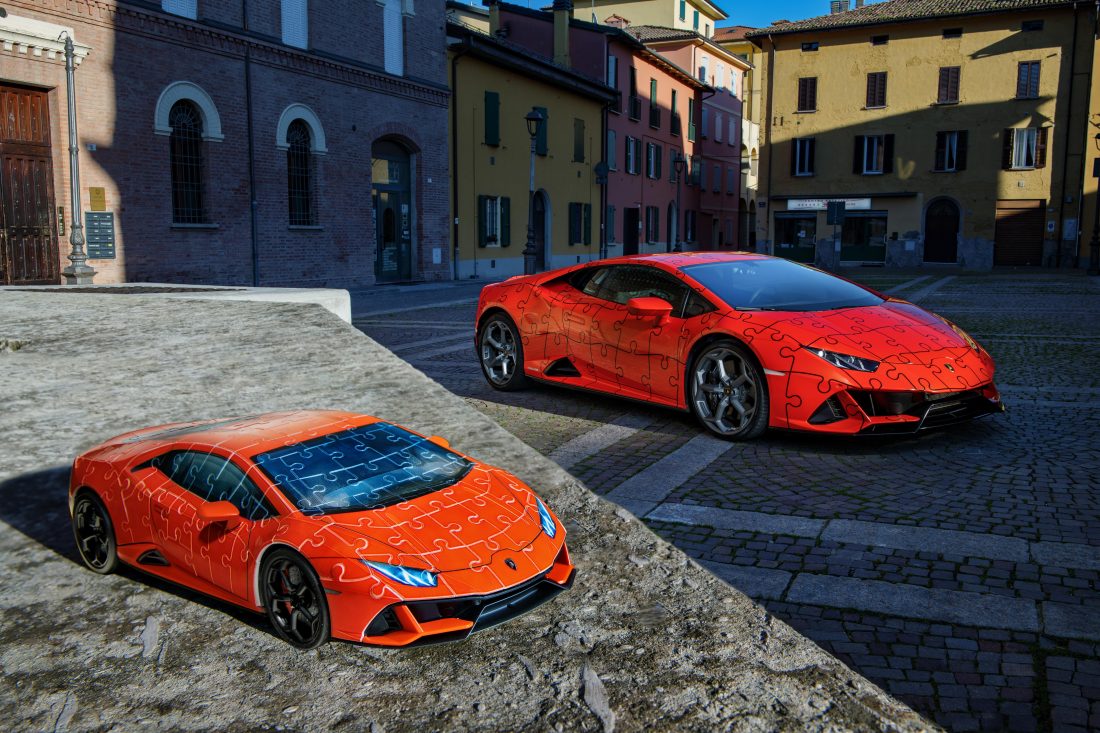 Automobili Lamborghini has collaborated with German games and recreation brand Ravensburger to release a 3D jigsaw puzzle of the carmaker's iconic Huracán EVO super sports car.
Lamborghini enthusiasts can now recreate the Huracán EVO V10 car in a 1:18 scale, replicating its aerodynamic styling and dynamic yet sophisticated design through 108 numbered plastic pieces plus accessories.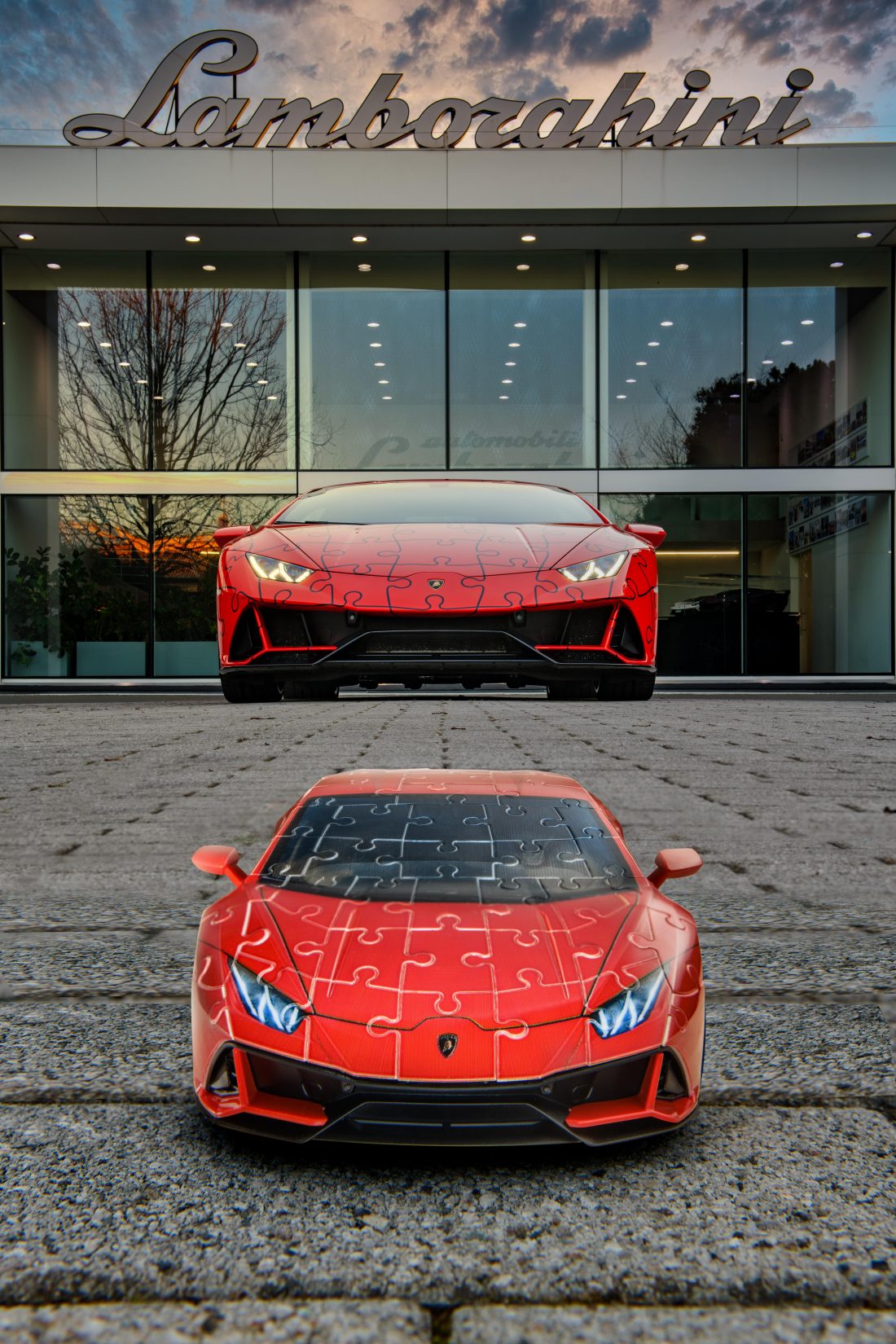 The complete model measures 26cm in length, and is mounted onto a replica chassis, with every detail staying faithful to the actual car. From the Y-style front bumper and Y-shape in the headlights, to the hexagonal details found throughout the car and the original Arancio Xanto orange colour of Lamborghini cars. The jigsaw model also includes distinctive finishing touches that are realised by the 32 high-quality feature accessories, such as the axles and four rotating wheels that replicate the Aesir rims found on the real car, along with front splitter and rear diffuser.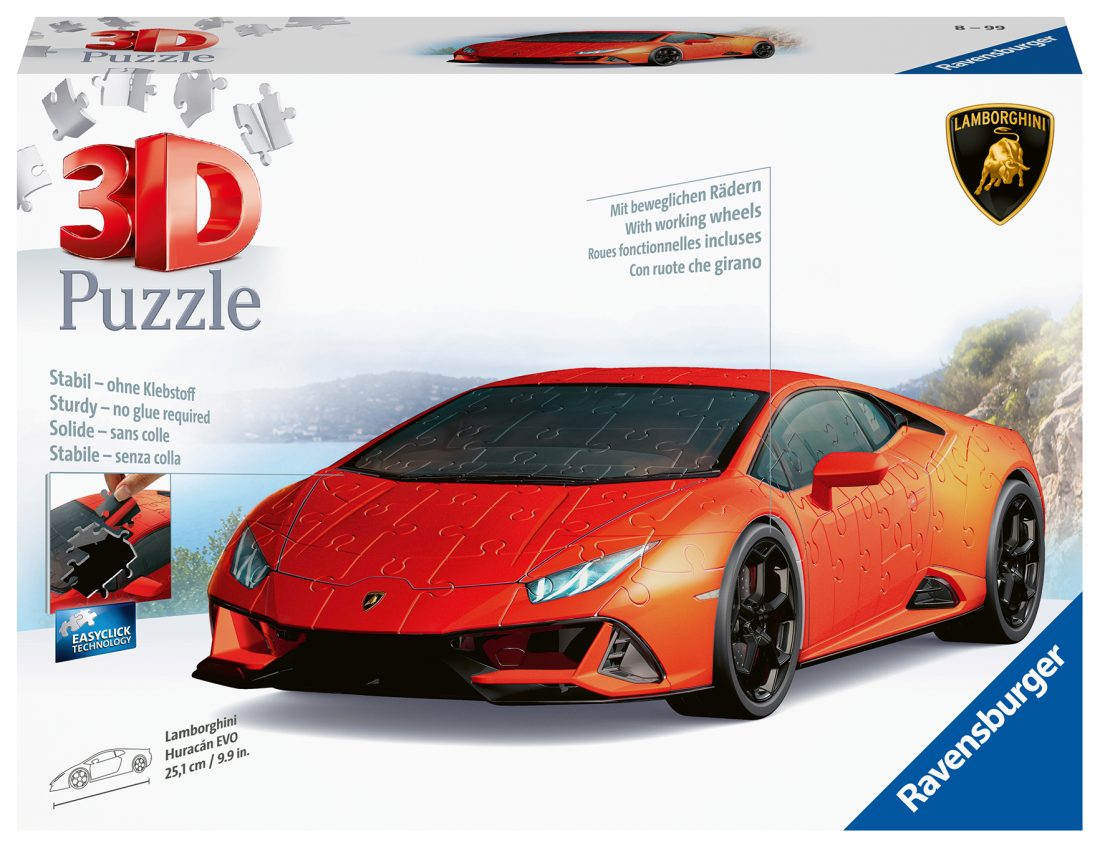 The Ravensburger 3D Jigsaw Puzzle Lamborghini Huracán EVO makes for a fun-to-build puzzle and model for both adults and children of eights years and older. It is sold in stores for €34.99 (approximately RM170.67).
Photos: Lamborghini