It's your turn to pick the destination for your next 'guys' night out, and if you're looking to impress your friends with your impressive knowledge of liquor (or pretend to),  you might want to take a trip to The Chamber at The Starhill.
The Chamber opened its doors recently at The Starhill in Bukit Bintang, presenting a library of the finest tastes from breweries, distilleries, vineyards and cigarmakers from around the world. The Chamber has a specially curated and exclusive selection with over 1,000 labels housed in a 4,600 sq ft space. To top it all off, every patron of The Chamber, either on its online platform or its stores, will be automatically entitled to become a privileged member of The Chamber.
With over 1,000 labels, exclusive collections and rare editions, The Chamber is the obvious go-to destination for your next night out with the pals.
Exclusive membership with perks
When it's guys' night out, you're not just looking to drink, but also a relaxing place to sit down and have fun with your friends. The Chamber features three private rooms for exclusive members designed by the world's most elite brands – Hennessy, Mortlach, and Louis XIII. Enjoy the specifically curated selection The Chamber has to offer while soaking in the brand's attention to heritage and workmanship, which is mirrored in the chambers. The rooms can also accommodate up to six people, so you can rest easy knowing that your party will be more than comfortable.
if you're not feeling up to travelling, and would instead prefer to spend time with your friends indoors, The Chamber also boasts Malaysia's first mobile bar, which will be able to cater to private gatherings for exclusive members at their homes or other locations. Hosts can hire the Mobile Chamber for their drinks selection, luxury bar setup, and skilled bartenders. The Chamber also offers a complimentary whiskey or cigar membership, as well as exclusive weekly connoisseurship masterclasses that include wine tasting and pairing events.
Specially curated and exclusive selection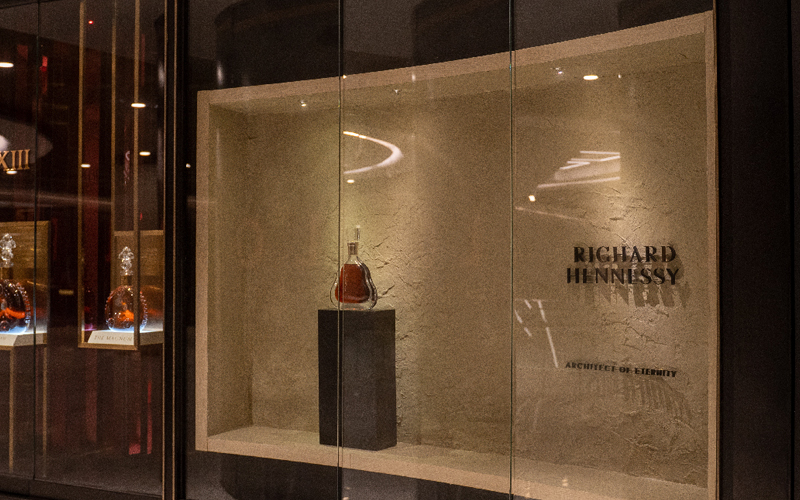 Whether you're looking for a collection or rare sake or fine wines, The Chamber has it all. Featured in The Chamber are rare collections from the legendary Premier Grand Cru ranked wine estates of Château Margaux and Château Cheval Blanc. The mysterious Juyondai sake is there for all sake enthusiasts to discover and enjoy, along with the rare Dassai collection. Also available are the highly sought after Dom Perignon and Krug champagnes.

Remy Martin's valued Louis XIII, which is comprised of up to 1,200 eaux-de-vie, as well as' Hennessy Richard and Hennessy Paradis, are also available. Whiskey devotees will actually want to find the show-stoppers from Scottish refineries, The Macallan, Dalmore and The Balvenie at The Chamber.
First Hennessy Hands Experience in Malaysia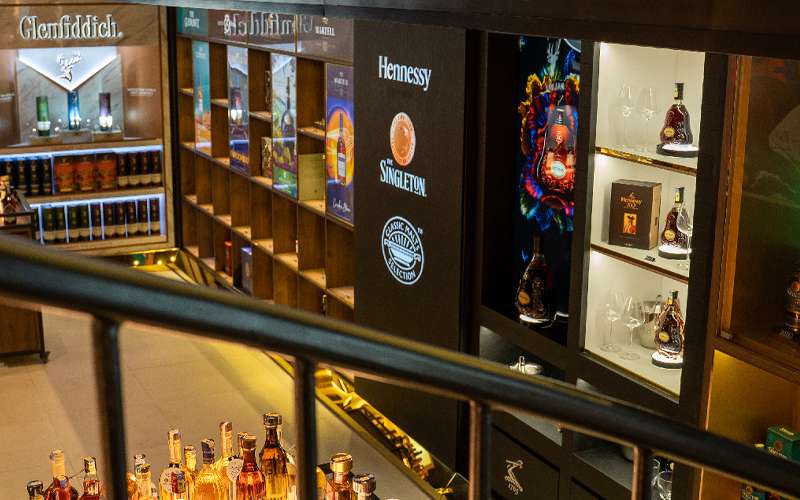 Hennessy launched the Hennessy Hands Experience in June of last year, allowing customers to personalise their bottles with their initials in their preferred engraving style. Clients in Malaysia can now participate in the Hennessy Hands workshop, which is located at The Chamber. The Hennessy Hands Experience is a new concept designed to bring the brand's rich savoir-faire to life, paying homage to Hennessy's long-standing tradition and craftsmanship.
Patrons will be able to personalise their bottles by engraving their initials in silver, gold, or bronze in the style of their choice, as well as selecting a feature accessory (clip or strip) in the colour of their choice – beige, brown, red, or grey. The personalised accessories will then be fitted over the bottles, evoking the art of barrel-making and the wooden hoops that encircle the barrels of the cognac makers.