Take a closer look at design, performance, and technology characterising the latest Grand Tourer to hit the Malaysian market.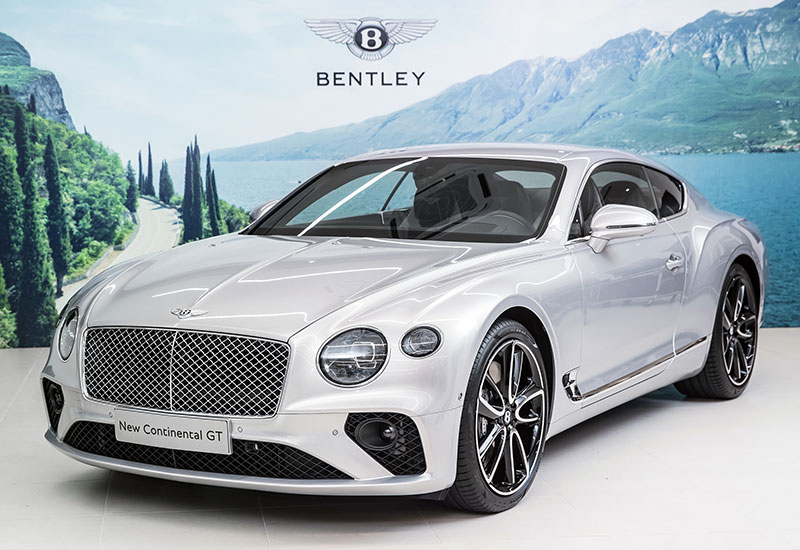 Bentley Continental GT stole the luxury automotive limelight during its release last August, and now, this third-gen super car has finally hit the Malaysian market!
Straight out of its British manufacturing centre, this model is focused on spirited performance with handcrafted luxury and cutting-edge tech. Here's the breakdown on what Bentley's finest Grand Tourer has to offer.
Design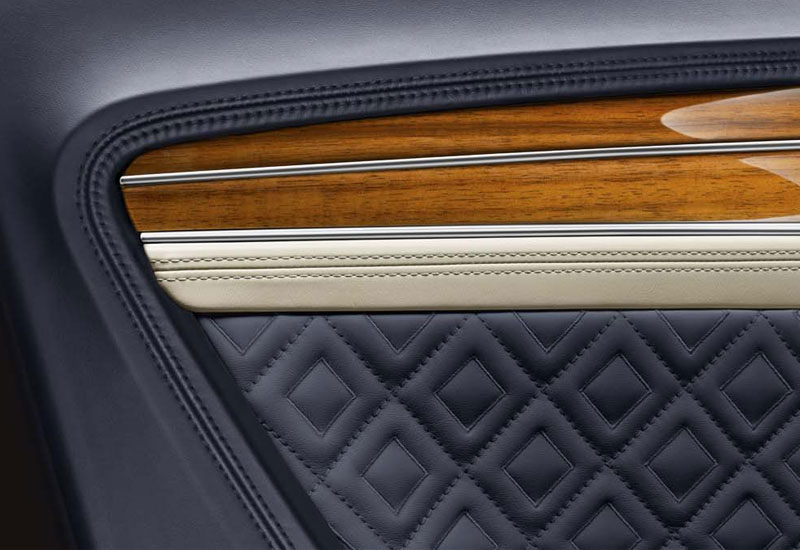 Drawing inspiration from the R-Type Continental over six decades ago, the Bentley Continental GT bears a muscly exterior that hints to its light, stiff body. It's 44m longer, 10mm wider, and just a mere millimetre taller than the model before, sharing a platform with the Porsche Panamera.
On the facade, the power line emerges from between full LEX matrix headlamps, which are complemented by new elliptical lamps at the rear. Bentley achieved this voluminous sculpting through the high-heat process of superforming, previously only used for sweptback front fenders. Additionally, Bentley Dynamic Ride and air suspension systems support both 21″ or 22″ alloy wheels.
A peek into the luxurious cabin reveals a sleek combination of leather and wood, stitched and veneered to perfection. Dual wood-chrome veneers are available for those who desire a unique finishing touch. The interior's wing-shaped fascia lowers into a centre console made of aluminium- finish Côtes de Genève, crafted after the smooth, milled internal casings of fine wristwatches. As for the seats, diamond-in-diamond leather design is the jewel in the crown of multicoloured hides and carpets.
Performance
Driving the heart of the machine is an enhanced version of Bentley's 6.0-litre, twin-turbocharged W12 TSI engine. It has been pushed back to distribute weight a little better, resulting in dynamic performance that is focused on the driver. This enhanced powertrain undoubtedly plays a part in attaining that 333 km/h top speed and completing the century sprint in 3.7 seconds.
For the first time in GT history, it is paired with a dual-clutch eight-speed transmission for smoother gear changes and greater fuel economy. Four driving modes characterise the new Bentley Continental GT, namely Comfort, Sport, Custom, and Bentley (an optimum balance of Comfort and Sport modes).
A host of innovations also improves braking response, led by the largest iron brakes in series production occupying the front axle. Combined with Active All-Wheel Drive and Bentley Dynamic Ride 48V Electronic Active Roll Control system, the Bentley Continental GT delivers phenomenal power via agile handling for an overall exhilarating drive.
Technology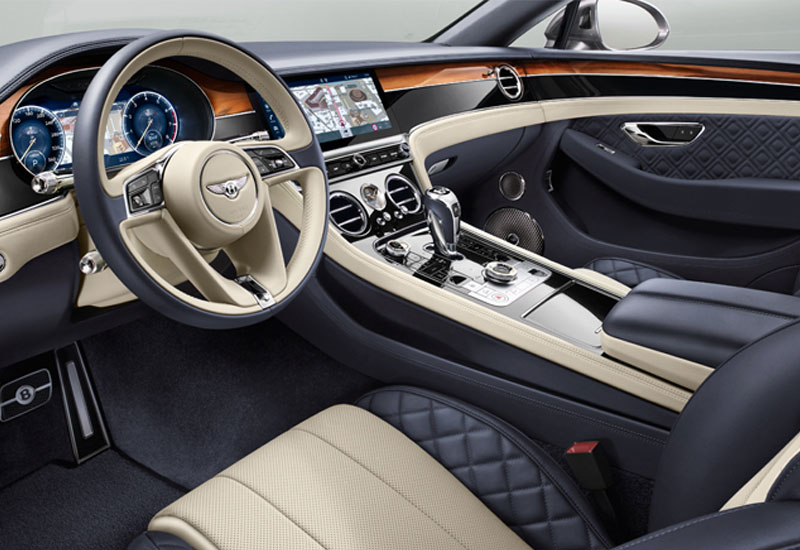 Bentley views tech as an avenue for improving user experience, which is exactly the function of its fancy new (optional) Bentley Rotating Display. For this feature, pay attention to the dashboard, which comes alive to reveal the 12.3″ hi-res touchscreen as the engine starts (this is the only setting in standard models). It rotates into a classic instrument panel or veneered panel with three analogue dials: a compass, temperature gauge, and chronograph timer. Would you need these? Probably not. But do you want an ultra-cool rotating instument panel? We can't imagine why not.
The advanced, fully digital instrument panel features an easy split-screen mode. When it disappears, vital driver info is still visible in the customisable digital instrument panel behind the steering wheel.
Bentley KL hints that this latest model will be priced at RM1.9 million (including taxes, not including on-the-road costs and GST), though it is not confirmed. Naturally, there numerous bespoke options to mull over before finalising the Bentley of your dreams.
Call 03 2162 2033 to book a viewing appointment for the new Bentley Continental GT at Bentley Kuala Lumpur. Customer delivers and handovers will commence towards the end of 2018's second quarter.
For more information, head to the official site.