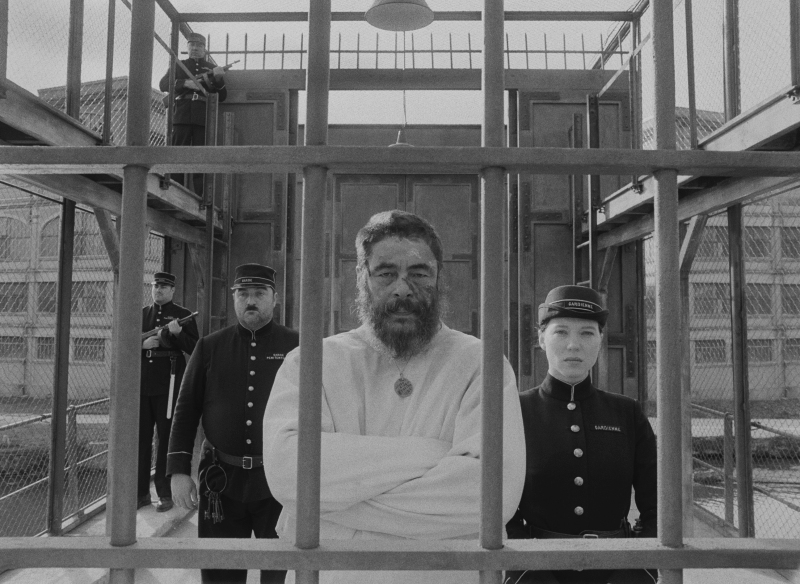 While we were stuck at home for the most part of the year, it was movies and TV shows that helped us endure the solitary months.
Thanks to streaming services such as Amazon, Disney+, Hulu, and Netflix, we were able to distract ourselves from the chaos of the outside world, providing a virtual escapade through several titles that were widely loved despite never hitting the big screen. However, many of our highly anticipated films slated to debut in 2020 got pushed back till the next year due to the COVID-19 pandemic, from colourful superhero films to future award winners.
You may also like: The brilliant way The Queen's Gambit executes its subtle feminist message.
Now, with a promising vaccine on the horizon, we can be a little more optimistic on 2021's schedule of movies. The year welcomes long awaited films such as the sequel to A Quiet Place and Wes Anderson's The French Dispatch, as well as a blast from the past with The Matrix 4 and the sequel to Top Gun. To find out what are the other movies on our list to anticipate, keep on reading.
A Quiet Place Part II – April 2021
The sequel to the critically acclaimed A Quiet Place picks up where the first movie ends, with the Abbott family leaving their home and fighting for their survival in the outside world with a newborn baby in hand. Since the monsters from the film rely heavily on their acute sense of hearing – what could possibly go wrong?
Based on the trailer, the film introduces Cillian Murphy as new character Emmett, who is most likely a lone survivor who is on the verge of giving up on everything and everyone in the apocalypse. We also get a bit of The Walking Dead vibes, with the Abbotts possibly looking for a community to help them, until they realise that the deadly creatures hunting for them aren't the only existing threats.
The French Dispatch – 28 January 2021
Described as "a love letter to journalists set at an outpost of an American newspaper in a fictional 20th century French city", Wes Anderson's The French Dispatch is probably one of the most highly anticipated films that's also most likely an Oscar contender. It brings to life three stories from the film's publication for a memorial edition: an artist who's been sentenced to life imprisonment, student riots, and a kidnapping unexpectedly resolved by a chef.
The film is Anderson's ode to The New Yorker magazine, featuring characters and event based on real-life equivalents, such as the May 68 student occupation protests, and the "The Days of Duveen" feature. The cast is star-studded as usual, including Benicio del Toro, Tilda Swinton, Timothée Chalamet, Adrien Brody, Bill Murray, Owe Wilson, Léa Seydoux, Frances McDormand, Jeffrey Wright, Christoph Waltz, Elisabeth Moss, Liev Schreiber, and many more favourites.
No Time to Die – 2 April 2021
Four years and two delays later, we are finally able to see off Daniel Craig as he ends his tenure as 007. While James Bond will remain as the star of No Time to Die, the 007 torch gets passed down to Lashana Lynch's character, Nomi. The film follows five years after the capture of Ernst Stavro Blofeld, and James Bond is asked to help look for abducted scientist Valdo Obruchev, before encountering a villain that's more dangerous than anyone Bond's ever encountered.
It'll be interesting to see how Lynch fills in Craig's shoes as the new 007 agent, despite the outcries of many naysayers. Rami Malek also plays the mysterious Safin, a vengeful terrorist leader who, according to Malek, considers "himself as a hero almost in the same way that Bond is a hero".
After losing Scarlett Johansson's Black Widow in Avengers: Endgame, fans finally get to see more focus on Natasha Romanoff in her very own superhero movie. While the movie would've done far better being released before Endgame, beggars can't be choosers.
In Black Widow, the film goes back in time, picking up after Captain America: Civil War. Romanoff returns to to her past, grappling with her history as a Black Widow spy and dealing with the broken relationships she left behind before coming an Avenger. Rachel Weisz, Florence Pugh, and David Harbour make their debut into the Marvel Universe, taking on roles that make up Romanoff's "family".
Instead of trying to cram everything into one movie, thankfully Dune is part of a two-part adaptation of Frank Herbert's novel, which will roughly cover the first half of the book. Oscar Isaac plays Duke Leto Atreides, a nobleman who is newly bestowed with the stewardship of the planet Arrakis, which is the only source of "the spice", a drug that extends human life, provides superhuman levels of thoughts, and makes faster-than-light travel possible.
Leto brings his concubine Lady Jessica – played by Rebecca Ferguson, and son Paul Atreides – played by Timothée Chalamet to the dangerous planet, and eventually encounters a betrayal that leads him and his family to the Fremen, natives of Arrakis who reside in the deep desert. Following sci-fi masterpieces Arrival and Blade Runner 2049, we can't wait to see how Denis Villeneuve brings Dune to the big screen.
Who to look out for in film: From Rob Pattinson to Zendaya, these are the actors to watch from 2020.
The Conjuring: The Devil Made Me Do It – 4 June 2021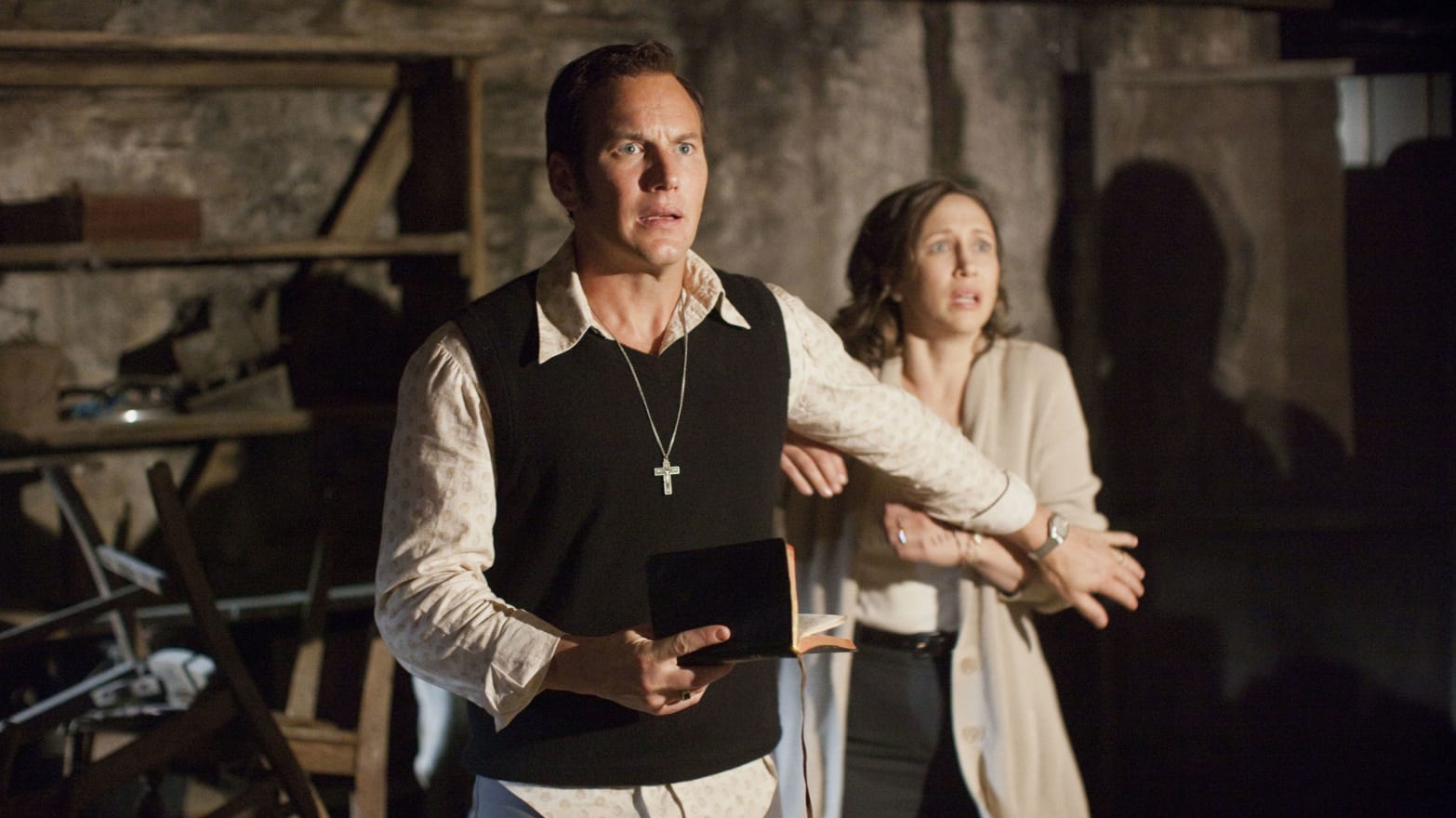 Vera Farmiga and and Patrick Wilson return as Ed and Lorraine Warren to the Conjuring Universe with the sequel to the first two Conjuring films, subtitled The Devil Made Me Do It. This third instalment is directed by Michael Chaves, who previously worked on The Curse of La Llorona, and is based on the trial of Arne Cheyenne Johnson that took place in Connecticut, 1981. The trial marks a first in U.S history as the first known court case in which the accused claimed demonic possession as a defense.
While we'll surely miss James Wan direction, he still plays a role in screenwriting and producing alongside David Leslie Johnson-McGoldrick.
The Matrix 4 – 22 December 2021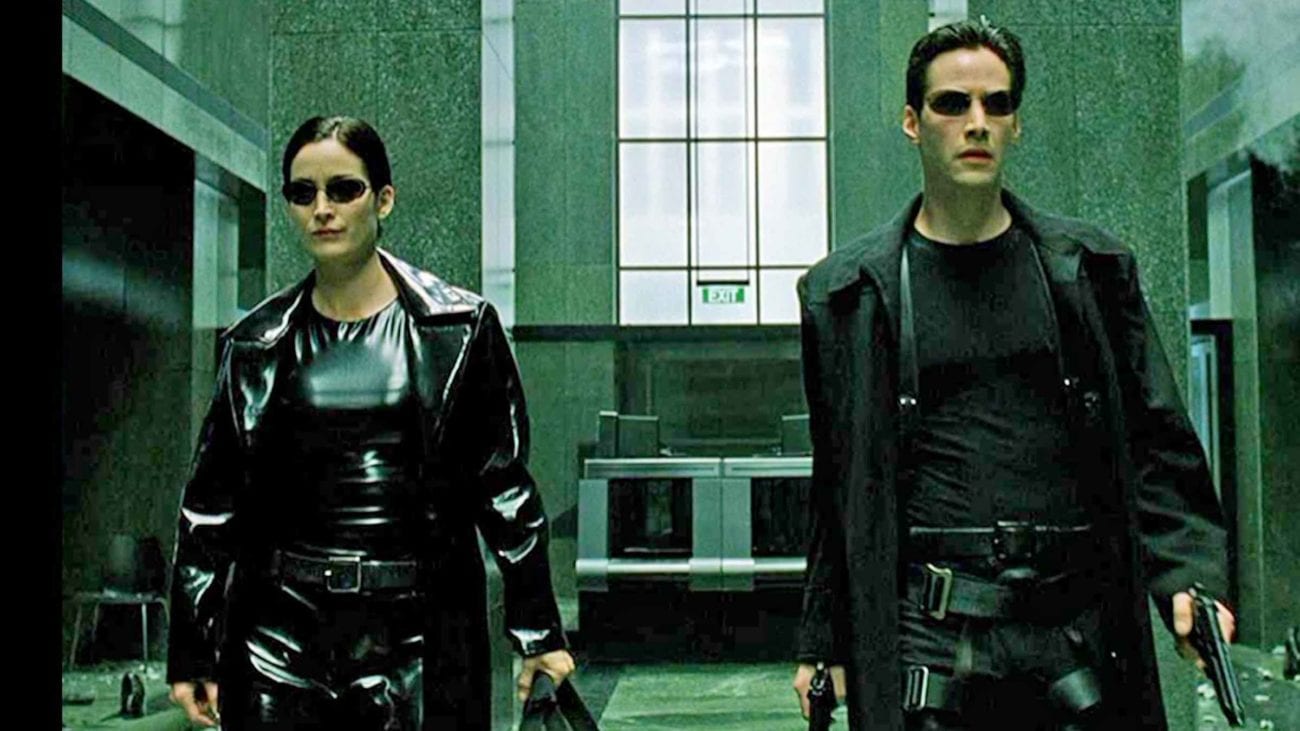 Lana Wachowski, Keanu Reeves and Carrie-Ann Moss are back nearly 20 years after what we thought was the end of The Matrix franchise. While everything about the film has been kept quiet since its announcement, the confirmed cast includes the return of Jada Pinkett Smith, Lambert Wilson, and Daniel Bernhardt in their original roles, as well as Yahya Abdul-Mateen II, Neil Patrick Harris, and Priyanka Chopra.
Since The Matrix films have become revolutionary icons in the world of film, it'll be interesting to see just how this fourth installation will live up to the trilogy.
The Suicide Squad – 6 August 2021
Wasn't the first live action Suicide Squad film bad enough? Apparently not. Hardcore fans and those willing to give things another chance might find some redemption from this soft reboot/sequel to the 2016 movie. Margot Robbie and Viola Davis returns as Harley Quinn and Amanda Waller respectively, while giving the Suicide Squad a refresh with some new recruits. Idris Elba plays Bloodsport, most likely serving as a replacement for Will Smith's excruciating depiction of Deadshot, and John Cena as Peacemaker.
The film is directed and written by James Gunn, who also worked on Guardians of the Galaxy and its sequel. According to producer Peter Safran, The Suicide Squad is "everything you would hope from a James Gunn script", so let's hope that this time 'round it doesn't go up in flames.
Top Gun: Maverick – 2 July 2021
34 years after the first Top Gun movie, Tom Cruise is back in the cockpit with Top Gun: Maverick. Prior to Tony Scott's death, he had commented that the film will reportedly focus on the end of the dogfighting era, as well as the role of drones in modern aerial warfare. According to Cruise, Maverick will be a competition film like the first one, while serving as "a progression" for the titular character. Details have yet to be revealed, but we can surely expect plenty of insane stunts from this.
Val Kilmer also reprises his role as Admiral Tom "Iceman" Kazansky, a friend and former rival of Maverick, and a four-star admiral who serves as Chief of Naval Operations.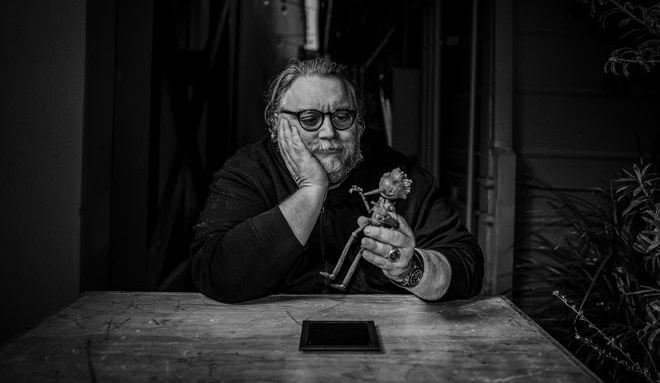 Guillermo del Toro makes his first foray into animation with the stop motion-animated adaptation of the classic Italian character, based on the 2002 edition of Carlo Collodi's The Adventures of Pinocchio illustrated by Gris Grimly. This passion project has been gone through development hell since its announcement in 2008, and actually got shut down in 2017 due to financial complications. It was eventually revived and acquired by Netflix in 2018.
In true del Toro style, the film be retold in a darker and brutal way, and scored by Alexandre Desplat. Newcomer Gregory Mann stars as the titular character, with Ewan McGregor and David Bradley cast as The Talking Cricket and Mister Geppetto respectively. Other confirmed cast members include Tilda Swinton, Christoph Waltz, Cate Blanchett, Burn Gorman, John Turturro, and of course – Ron Perlman.
Gamers will want to keep a look out for this one – Uncharted serves as a prequel to the action-adventure game series, starring Tom Holland as Nathan Drake, and Mark Wahlberg as Nathan's mentor, Victor Sullivan. The film delves into the origin stories of both characters, while roping in famed explorer Ferdinand Magellan.
Like the aforementioned Pinocchio, Uncharted began development in 2008, before going through multiple director changes, rewrites, and even recastings before finally wrapping up on 29 October, 2020.
Candyman – 27 August 2021
Candyman is slated to release as the direct sequel of the 1992 film, starring Yahya Abdul-Mateen II as the protagonist Anthony McCoy and Tony Todd reprising his role as Candyman. Twenty-eight years after his first encounter with the supernatural killer, McCoy finds himself reintroduced to Candyman and the true story behind him, using the murderous spirit as inspiration for his art. Little does he know that his exploration will turn his own sanity against him, and trigger a wave of bloody violence
Batman, is that you? With all jokes aside, Jared Leto sheds his version of Joker and has taken on the role of Michael Morbius from the Marvel universe. If you're not familiar with the comics, Morbius is a talented biochemist who injects himself with a dangerous cure for his rare blood disease, but instead it grants him vampiric abilities and bloodlust – making him a "living vampire".
Other members of the cast include Adria Arjona as Martine Bancroft, and Matt Smith as Loxias Crown – making it highly likely that we will see Hunger as the film's villain. Michael Keaton has also popped up in the Morbius trailer, who previously portrayed Vulture in Spider-Man: Homecoming, but has not confirmed if he's reprising that role.
Shang-Chi and the Legend of the Ten Rings – 9 July 2021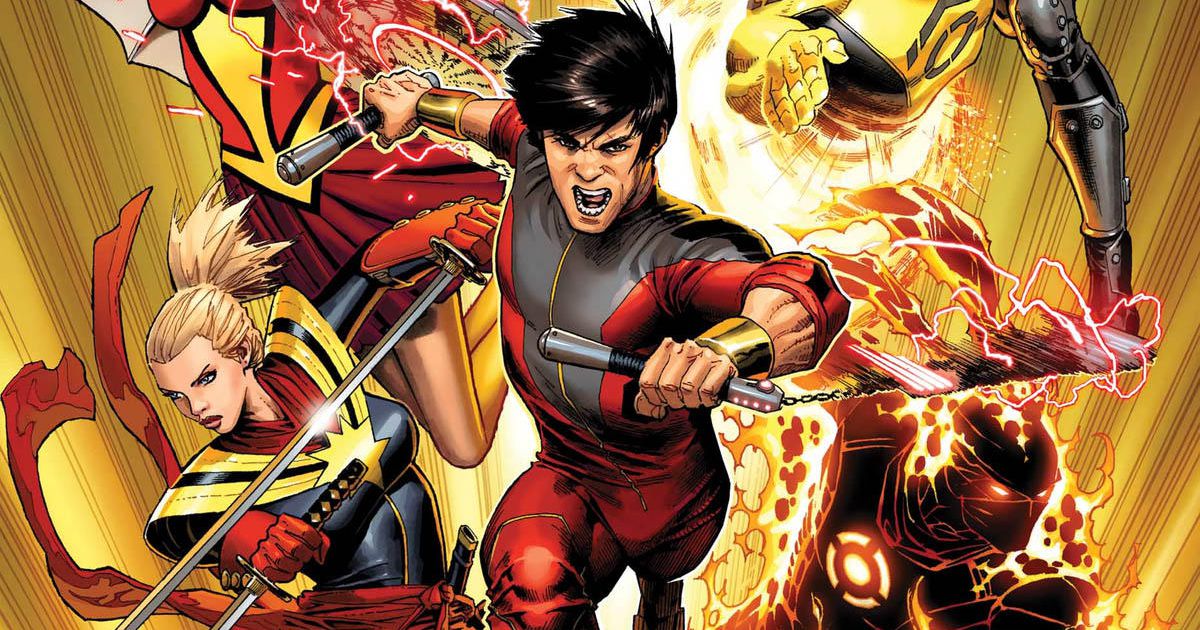 Marvel finally pursues non-white superheroes at the helm with Shang-Chi and the Legend of the Ten Rings, which sees the first film appearance of martial artist superhero Shang-Chi played by Chinese-Canadian actor Simu Liu. Akwafina, Ronny Cheing, Tony Leung, and Michelle Yeoh have also come onboard in undisclosed roles.
The film wrapped up production in November, and while details of the plot have been kept tightly under wraps, we can only hope the movie will indeed move far, far away from the racist tropes endured by the character during his early days in the comics.
Untitled Spider-Man movie – 17 December 2021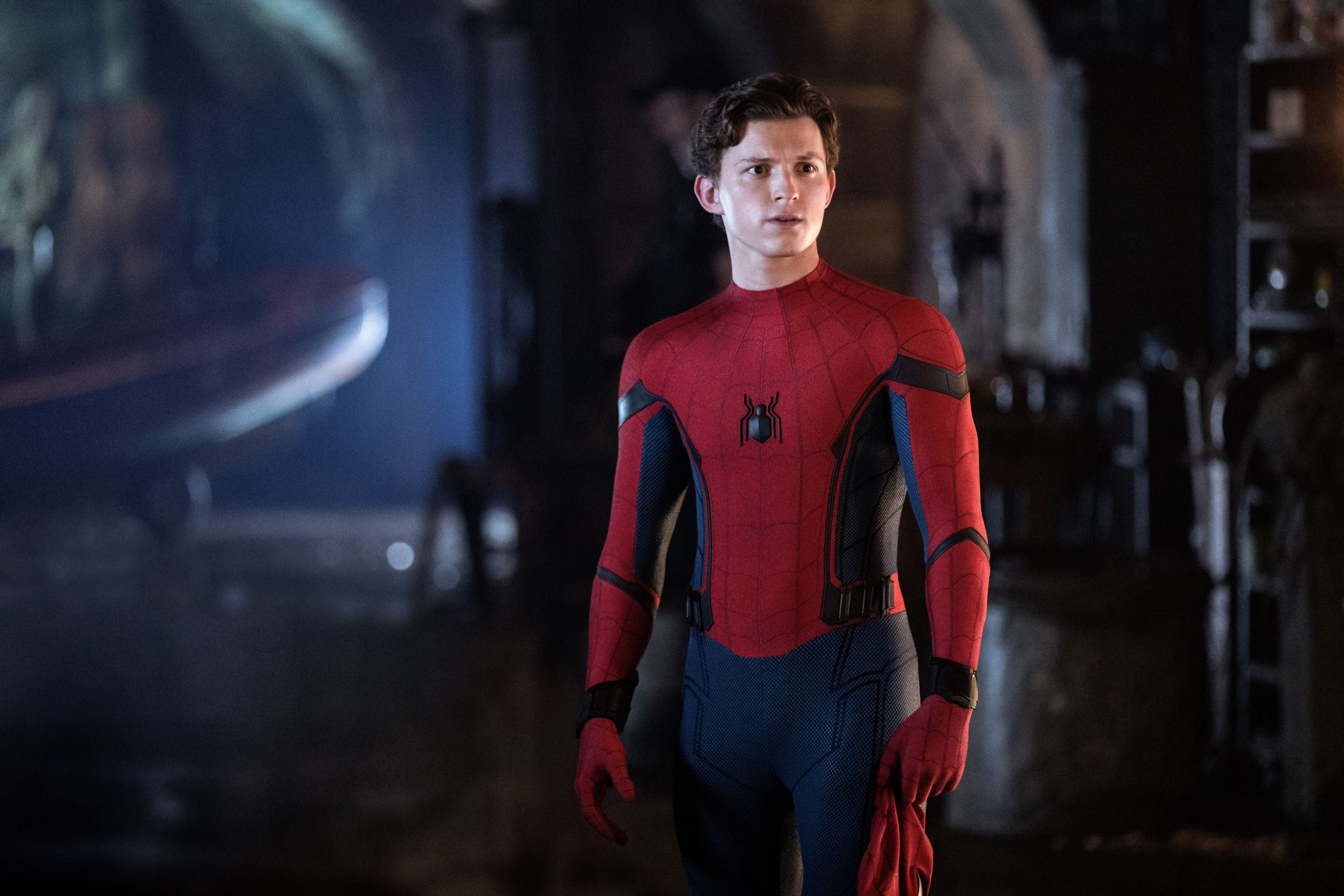 Tom Holland is swinging back into action as Spider-Man in an untitled Spider-Man: Far From Home sequel that's slated to release in December 2021 as part of Phase Four of the MCU. While not much has been revealed about the film, we can expect Dr Stephen Strange – played by Benedict Cumberbatch, to step in as Peter Parker's mentor after the death of Robert Downey Jr.'s Tony Stark.
A surprising entry into this film is Jamie Foxx reprising his role as Electro, who was the main villain in the 2014 non-MCU film The Amazing Spider-Man 2. However, it's been reported that he will not be depicted as blue in this film.