No matter how many hours of sleep you got last night, these overnight masks will have you waking up looking refreshed and radiant.
Let's face it – we're all one way or another guilty of spending one too many late nights either working or binging on Netflix. While sometimes the urge to pull an all-nighter can be tempting or in some cases, inevitable, not getting enough rest can leave our skin looking and feeling dull, greasy or dry, sensitive, and susceptible to breakouts. That's because we deprive our body of much needed rest that helps to balance our hormones while helping it restore and repair itself.
So, if you don't already know how to get your best night's sleep, or don't have the privilege to clock in your 7 hours, here are 10 overnight masks that you can try – so at the very least you can wake up looking like a morning person.
For sensitive, dehyrated, acne-prone skin: Laneige Cica Sleeping Mask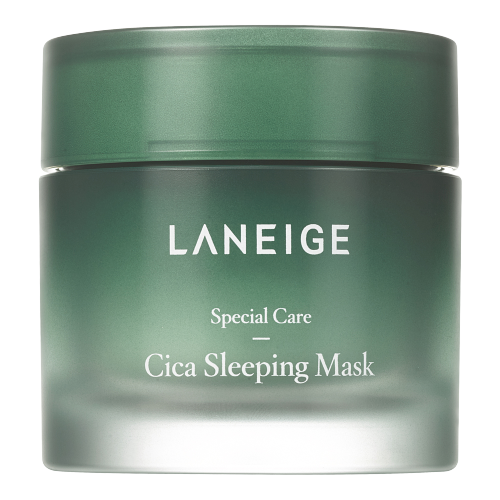 Those who have to deal with sensitive skin can find soothing comfort in Laneige's Cica Sleeping Mask. A damaged moisture barrier can lead to a myriad of skin issues – from acne and sensitivity, to dryness and rough texture. This mask features a powerful skin soother, Forest Yeast that intensely hydrates and moisturises the skin while calming and repairing it. Though it does contain Tea Tree essential oil that can be beneficial to acne sufferers (but may dry out more sensitive skins – so remember to patch test!), what makes this overnight mask great is that it doesn't contain parabens, perfumes, and is hypoallergy-tested to ensure that sensitive skins can benefit from this formula. W sephora.my
For dry to normal skin: Sisley Velvet Sleeping Mask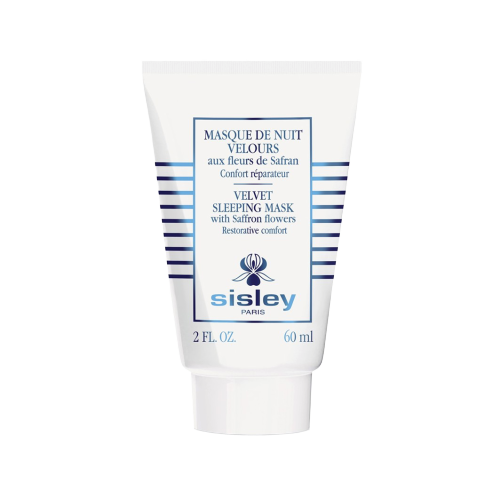 Pamper your skin with the indulgence that is Sisley's Velvet Sleeping Mask, which is devoted to caring for dry skin. This mask deeply nourishes and moisturises thanks to a powerful blend of plant-based actives: Saffron Flower extract, Shea and Kokum Butters, Padina Pavonica extract, Japanese Lilyturf Extract, Thyme Honey, and a duo of Macadamia and Cottonseed Oils. It also balances out the water levels in the skin with the inclusion of soothing humectants such as plant-based glycerin and Pro-Vitamin B5. If you want to wake up to soft and supple skin with an extra dose of boujee, go for this one. W sisley-paris.com
For dry skin to combination skin: Kiehl's Ultra Facial Overnight Hydrating Masque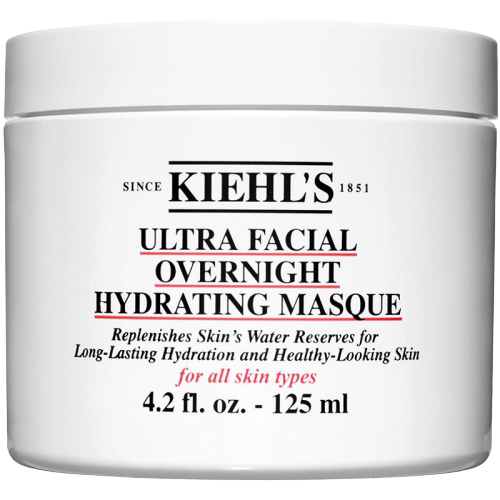 Those suffering from dry skin aren't stranger to the Ultra Facial range from Kiehl's – so it should come as no surprise that their Overnight Hydrating Masque made this list. This overnight mask helps to replenish skin's moisture levels, featuring a trio of hydration boosters. Renowned humectant Glycerin works to pull moisture into the skin to help restore elasticity and plumpness, Fountain Plant (a.k.a Ophiopogon Japonicus Extract) helps to increase the skin's natural ability to retain hydration, and Squalane – a signature Kiehl's ingredient – is a known skin softener. W kiehlstimes.com.my
For dull, sensitive, acne-prone skin: Allies of Skin 1A Retinal + Peptides Overnight Mask
If you're looking for an intense, reparative sleeping mask, it's time to add this cell-energising formulation from Allies of Skin into your shopping cart. It's supercharged with a time-release Retinaldehyde, 13.5% Peptide Complex, 9 Antioxidants and 5 Brighteners to help accelerate skin cell renewal, boost skin's natural reparative processes and strengthening its defences against external aggressors. It breathes new life into sallow, dull skin – infusing it with hydration-rich nutrients present in organic Argan Oil and Arctic Cranberry Seed Oil. This sleeping mask is practically suitable for all skin types, but is especially beneficial for those with matured skin, or those who suffer from symptoms caused by a weakened skin barrier. (Think acne breakouts, hyperpigmentation, dullness, and sensitised skin) W sephora.my
For normal skin: Dr Jart+ Vital Hydra Solution Biome Night Therapy Mask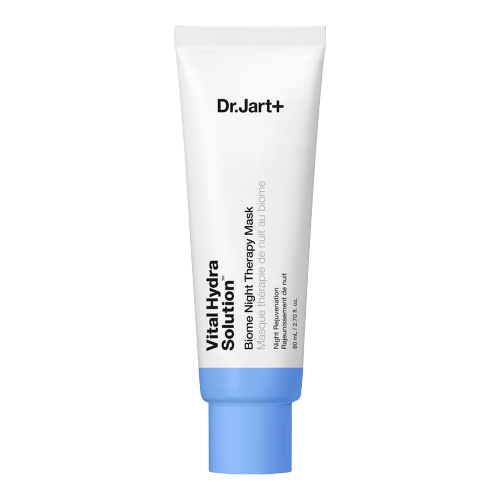 This new addition to our local Sephora focuses on maintaining the health of your skin's microbiome with ferments such as Streptococcus Thermophilus, so that your skin's natural ability to heal and defend against environmental stressors is kept at an optimum level. Hydrating and nourishing ingredients such as Hyaluronic Acid, Mushroom Extract and Niacinamide also help to improve the skin's texture by attracting and locking in moisture throughout the night. If you don't really suffer from any skin issues and just want to give your skin some extra TLC at night, Dr Jart delivers. W sephora.my
For oily skin: Edible Beauty & Sleeping Beauty Purifying Mousse Mask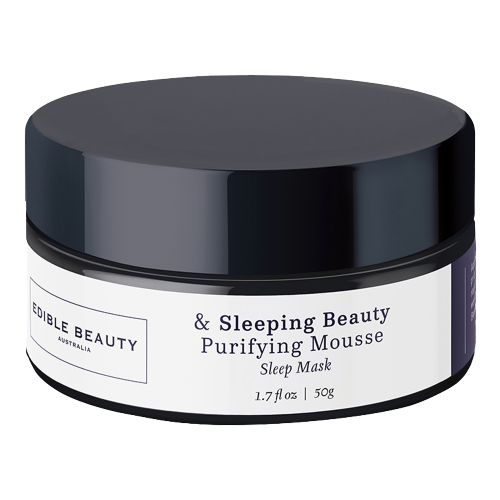 Oily skin types don't have to be limited to using purifying clay masks as their treatments thanks to this overnight mask from Edible Beauty. It's formulated with Australian Pink Clay and a volcanic mineral called Zeolite to help absorb impurities from the skin while encouraging skin cell renewal. But it's anything but drying, as it rebalances and soothes the skin with Avocado Oil, while Acai and Snowflower Seed Oil work to nourish and brighten the skin. W sephora.my
For rough, matured skin: Erno Laszlo Hydra-Therapy Memory Sleep Mask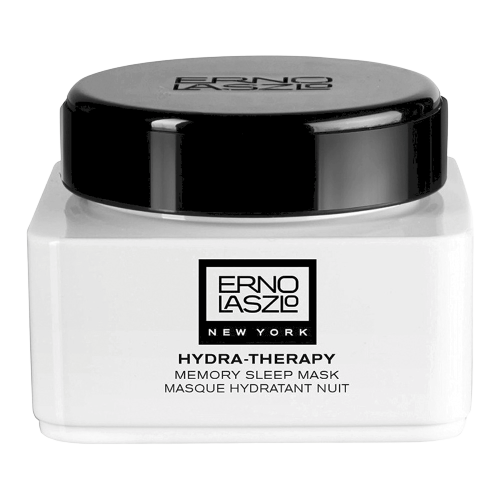 The weightless memory gel texture from this sleeping mask from Erno Laszlo creates a multi-sensorial effect during your night-time skincare routine, making application a real treat. It uses NASA-inspired Memory Texture based on memory foam that's developed for the NASA space program to create a super lightweight gel that cushions the skin comfortably while you sleep. It contains Winged Kelp Extract that's rich in Omega 3, 6, and 9 fatty acids to aid in boosting elastin and collagen levels to restore the skin's firmness and bounce. Pricky Pear Extract, and a Dual-Action Recovery Complex featuring a blend of Raspberry and Tomato Stem Cells help to preserve moisture levels, while softening, strengthening and brightening the complexion. W sephora.my
For aging skin: La Prairie Skin Caviar Luxe Sleep Mask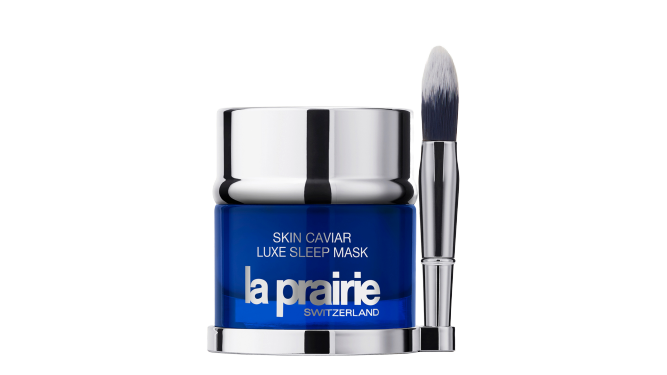 This incredibly rich, unctuous overnight mask from La Prairie melts beautifully into the skin upon application, while delivering indulgent, restorative moisture. It uses enhanced natural caviar and the brand's exclusive Cellular Complex to smooth out the skin, while helping firm and plump up matured skin and improving its elasticity. It even comes with a spa-inspired brush to really transform your night-time skincare routine into a pampering experience. W laprairie.com 
For dry, matured skin: AmorePacific Youth Revolution Radiance Creme & Masque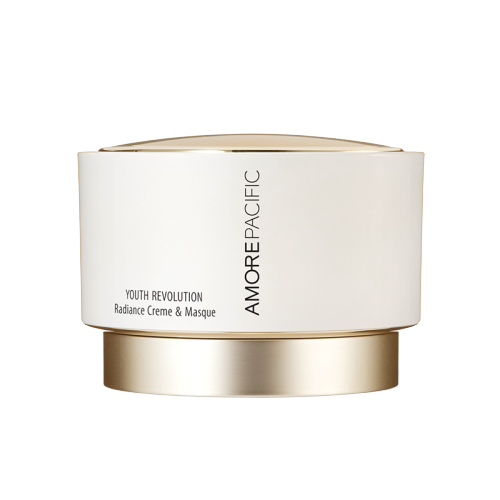 If you need help with reducing fine lines, hyperpigmentation and dry skin, this 2-in-1 moisturiser and overnight mask will be a joy to include into your skincare routine. It has a whipped, sherbet-like texture that absorbs easily into the skin, so you can apply a thin layer during the day, and slather it on more generously for a more intensive treatment at night. It's formulated with white peony and green tea polysaccharides to help brighten and purify the skin while evening out the skin tone. W amorepacific.com
For acne-prone, oily skin: Glow Recipe Watermelon + AHA Glow Sleeping Mask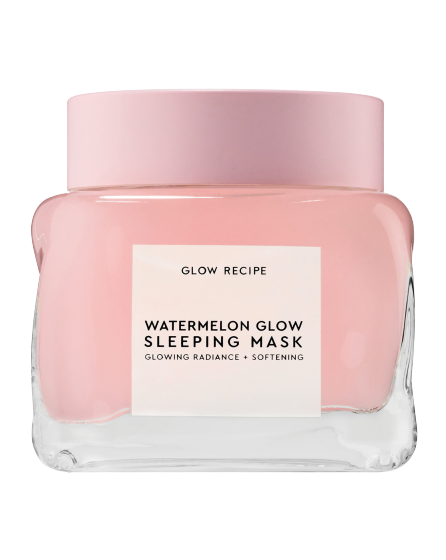 The bouncy, jelly-like texture of this clarifying sleeping mask makes it perfect for those who don't like the feeling of thick heavy creams on their skin, or for those who are battling pesky breakouts. It forms a breathable moisture barrier over your skin while helping to clear clogged pores and slough away dead skin cells using exfoliating AHAs to decongest the skin. This overnight mask also helps to boost skin's radiance while soothing and hydrating it with amino acid-rich Watermelon Extract, antioxidants-packed Pumpkin Extract and Hyaluronic Acid. W glowrecipe.com
Photos courtesy of the respective brands.