Netflix's newly premiered limited series, Inventing Anna, follows the fascinating story of Anna Sorokin, or as she would have you call her, Anna Delvey, who conned her way through Manhattan's upper crust by defrauding banks, hotels, and unwitting friends.
The Shonda Rhimes-produced show is presented through the eyes of a journalist, who made it her mission to uncover how Sorokin fooled NYC's most elite circles into believing she was a wealthy German heiress.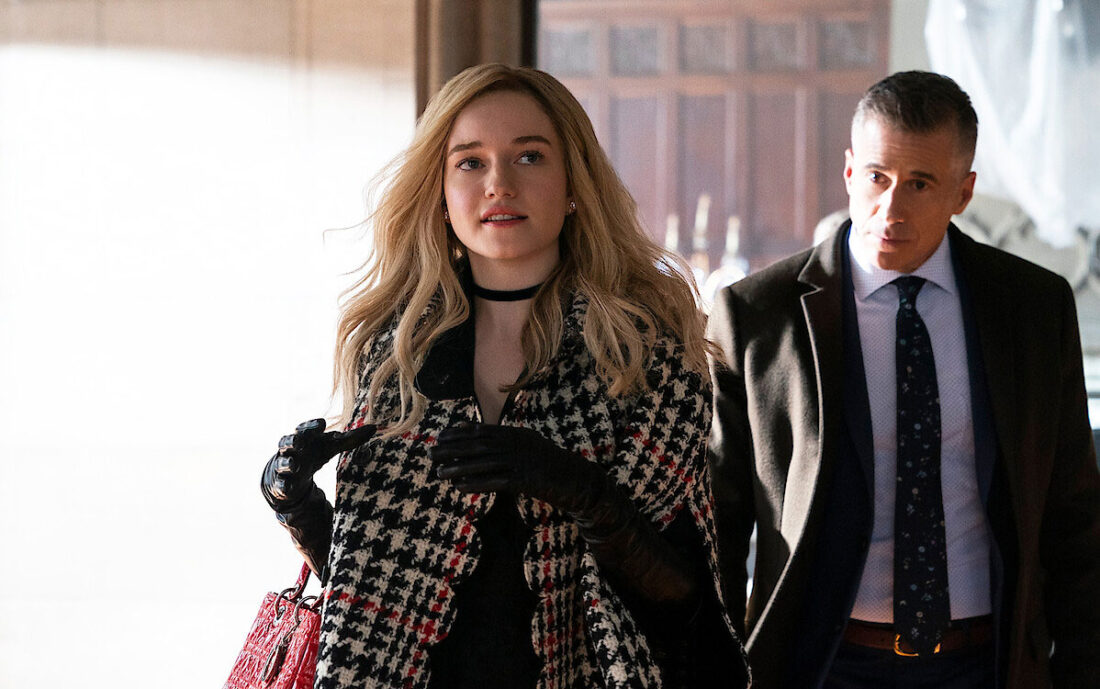 Perhaps a draw of this unusual case is how Sorokin's crimes of fraud and theft allowed her to live the glamorous, high-flying life that Instagram fantasies were made of. Even more intriguing, however, is the character of Anna herself, who remains something of an enigma despite the overwhelming public attention she's received.
Rhimes, who is known for her character-focused TV creations like Grey's Anatomy, Scandal, and Bridgerton, shared with Netflix's Tudum that she still finds Sorokin to be 'unknowable' even after building a whole series around her.
While Anna Sorokin, in all her complexity, may continue to be 'unknowable', there are some basic facts of her journey we do know. Keep reading for ten things to know about the 'Soho Grifter'.
She's called many countries home
View this post on Instagram
Anna Sorokin was born in 1991 in a town outside of Moscow. When she was 16, her family moved to Germany, where she currently holds citizenship. After secondary school, she relocated once again to London, having enrolled in Central Saint Martins. However, Sorokin didn't finish her course, and later returned to Berlin where she interned at the fashion department of a public relations firm. Later on, she packed her bags for Paris where she would work as an intern for the French fashion magazine Purple. In 2013, she found she preferred New York to Paris on a work trip for New York Fashion Week, and chose to transfer to Purple's New York office.
View this post on Instagram
From the start, Sorokin had steadily laid the groundwork for her swindling endeavours by making sure she was seen rubbing shoulders with the rich and connected. Several years were spent curating an image of a glamorous German heiress with an art-collecting hobby among socialite circles. Now reinvented as 'Anna Delvey', she mingled with the who's who in Paris' fashion scene, and was spotted at exclusive London hangouts like Loulou's and Chiltern Firehouse. By 2016, she had amassed 40 thousand followers, further fortifying her credibility as a legitimate wealthy socialite.
She lived out of lavish NYC hotels without paying
View this post on Instagram
In order to convince all of high society that she was an authentic rich kid with a 60 million euro trust fund, Sorokin had to live large. On top of jet-setting travels, frequent fine dining at the priciest restaurants, and a wardrobe full of designer clothing, she took up residence at Manhattan's posh 11 Howard hotel, where she was known to hand out $100 tips to staff members. 
Sorokin stayed at the hotel on an overdrawn account and didn't provide a valid credit card. When pressed to pay up, Sorokin deposited $160,000's worth of bad checks to the bank and quickly transferred the funds out before they bounced, so she could then wire it to the hotel. Later, she stayed at the Beekman Hotel, and then the W New York-Union Square. Both hotels evicted her after she failed to pay her bill, and then pressed charges against her for theft of services.
Anna Delvey wasn't the only fake person she created
View this post on Instagram
While prosecuting Sorokin's case, New York Assistant District Attorney Catherine McCaw told jurors that the heiress impersonator invented a team of 'imaginary assistants' that she would reference, further cementing her fraudulent image of someone with significant resources and wealth. The fictional staff members, such as her 'accountant', also came in handy for passing the blame onto when her 'wire transfers' of money she owed didn't ever come through.
She had a million dollar idea and needed million dollar funding
View this post on Instagram
Sorokin had ambitious goals to set up a private arts club in New York that was something along the same lines as the Soho House. To do this, she tried to get a $22 million loan from banks and private equity firms using fake documents of her 60 million euro fortune. Fortress Investment Group said they'd consider the application if she put up $100,000 for them to do a background check, so she went to another bank to get an overdraft of $100,000 that she never paid back. She then told Fortress she was no longer interested and asked for the unused amount of $55,000 back, which she then use up within a month on her luxurious living.
Her scheme began to unravel on a trip to Morocco
View this post on Instagram
Sorokin invited three friends, including former Vanity Fair photo editor Rachel Deloache Williams, on an all-expenses-paid trip to Morocco. Some days into the vacation, hotel staff at the La Mamounia informed them that Sorokin's credit cards weren't working, and Williams ended up footing the $62,000 bill for their trip, with the promise of being reimbursed. Unsurprisingly, Sorokin didn't pay Williams back for months, causing the photo editor to report her to the police and the district attorney's office. As a result, Sorokin was arrested in October 2017.
The courtroom was her runway
View this post on Instagram
While the jury deliberated her case, Sorokin made the most of her appearances in court by serving some looks. She utilised a courtroom stylist, and dressed in Yves Saint Laurent, Michael Kors, Victoria Beckham, not to mention her now infamous Celine glasses. Her courtroom fashion was reportedly so important to her that she refused to show up because her clothing hadn't been pressed and she was not going to appear in prison-issued clothing.
She was imprisoned, released early, and then locked up again
View this post on Instagram
After being found guilty, Sorokin was sentenced to 4 to 12 years in prison, and fined $24,000. She was also ordered to pay restitution of around $199,000. She spent two years on Rikers Island, two more at Albion Correctional Facility, and was then released on parole in February 2021 on good behaviour. However, six weeks later, the U.S. Immigration and Customs Enforcement arrested her for overstaying her visa. She remains in custody and awaits deportation back to Germany.
She's getting a hefty sum from Netflix
View this post on Instagram
Sorokin sold the rights to her life story to Netflix for $320,000, but she won't be able to use it to return to the charmed life she tricked so many into believing she had. Because of "Son of Sam" law, the New York Crime Victims Board can step in and prevent convicted criminals from profiting off their stories. From the $320,000 she receives, $200,000 will go back to the banks she committed fraud against, $24,000 will be used to settle state fines, and $75,000 will pay for attorney fees. Whatever's left over, however, Sorokin will get to pocket.
She won't be bingeing 'Inventing Anna'
View this post on Instagram
Writing for Insider while still in ICE custody, Anna shared that she had once hoped by the time Inventing Anna was released, she would have moved on with her life and that the series would mark a conclusion to this chapter. As things have obviously not panned out that way, she's not particularly in the mood to stream the show from inside her facility, nor does it seem she will have access to it in the first place. She writes: "So no — it doesn't look like I'll be watching "Inventing Anna" anytime soon. Even if I were to pull some strings and make it happen, nothing about seeing a fictionalized version of myself in this criminal-insane-asylum setting sounds appealing to me.'