Soak in the wonder of gorgeous bathroom decor.
Bathtubs bring magic to an everyday experience. Whether ceramic, marble, or porcelain; oval, square, or rectangular; a good tub welcomes you to lean back and relax in a warm cocoon. When paired with the right fittings and interior decor, it turns any bathroom into an elegant space evoking 'ooh's and 'aah's.
With tubs like these, we wouldn't mind daily dips… even without a glass of wine or a good book.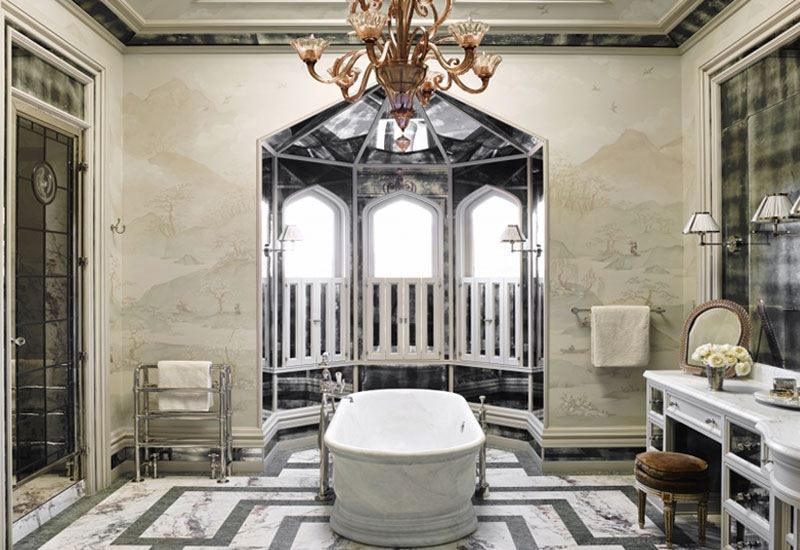 Crafted by New York-based Urban Archaeology, this marble tub is the centre of attention in its San Francisco parlour - even among soft, hand-painted walls and regal marble floor. W urbanarchaeology.com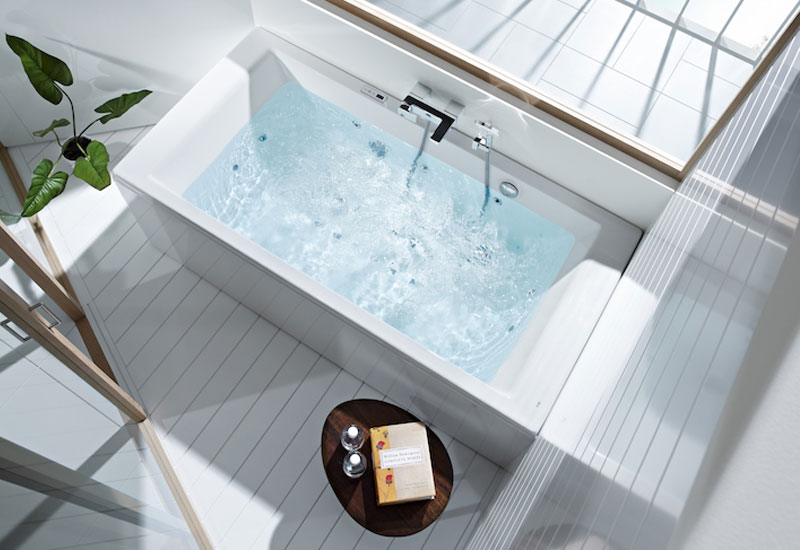 If simplicity is your interior design mantra, a solid ceramic white tub like this one from Roca is a no-brainer. With the right amount of natural lighting and sparse furnishings, it's a dream for those who favour clean, modern design. W roca.com.my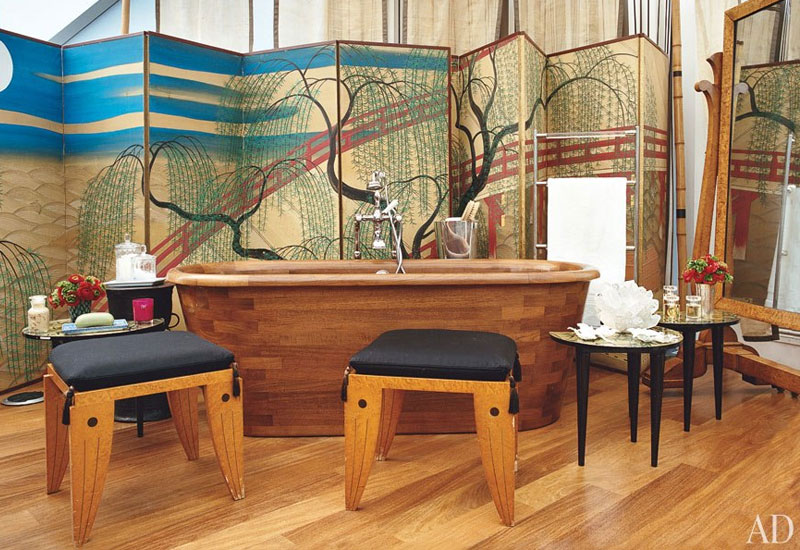 Diane Von Furstenberg is the lucky owner of this gorgeous, teak freestanding tub by Water Monopoly. Its classic-style fittings complete this wonderful wooden section of her Manhattan penthouse. W thewatermonopoly.com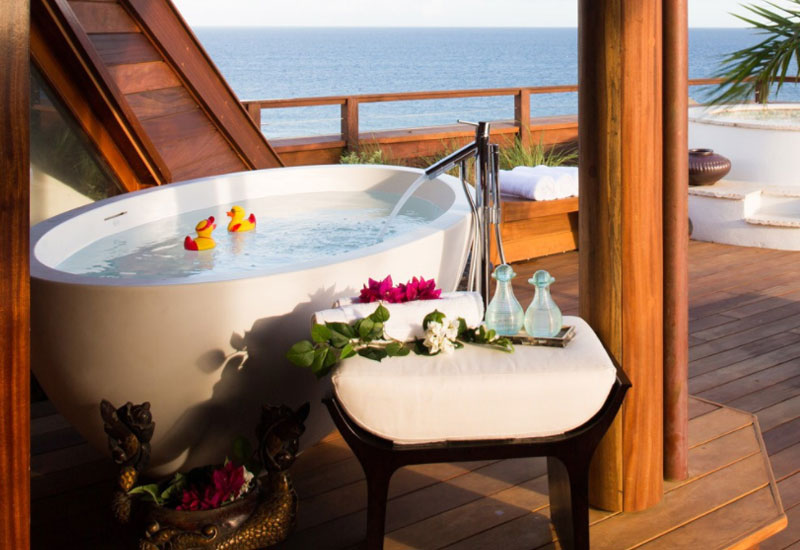 UK-based Castello is responsible for this outdoor bath on Sir Richard Branson's own piece of paradise, Necker Island. We wouldn't mind a soak in this stone-white Imperia deck tub as we take in the Caribbean sunset... W castellobaths.co.uk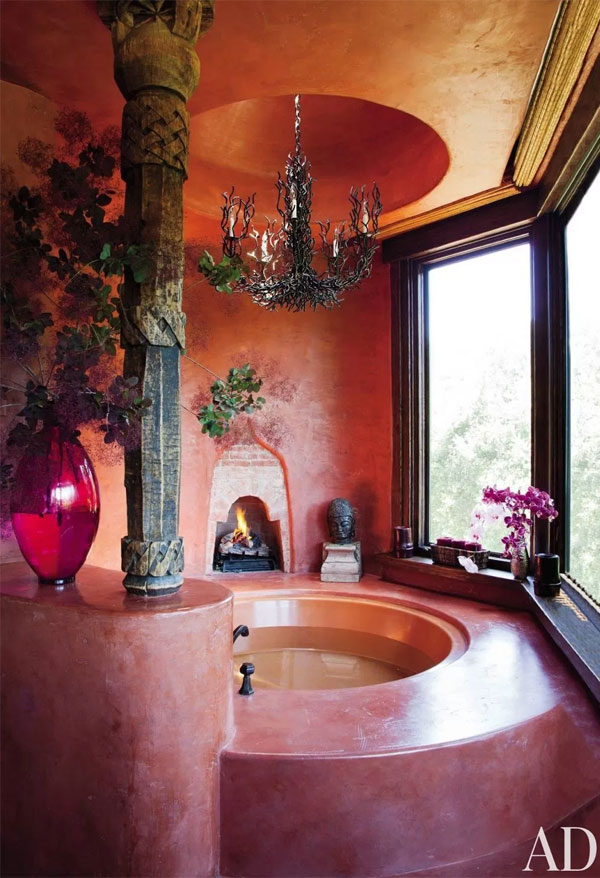 This circular vision of pink sits pretty at the home California home of Will and Jada Pinkett Smith. It was designed by Stephen Samuelson and Harry Perez-Daple, while Judith Lance put the finishing interior touches. Highlighting the vintage theme is a goth-cool Bruce Eicher chandelier from antique store Dana John.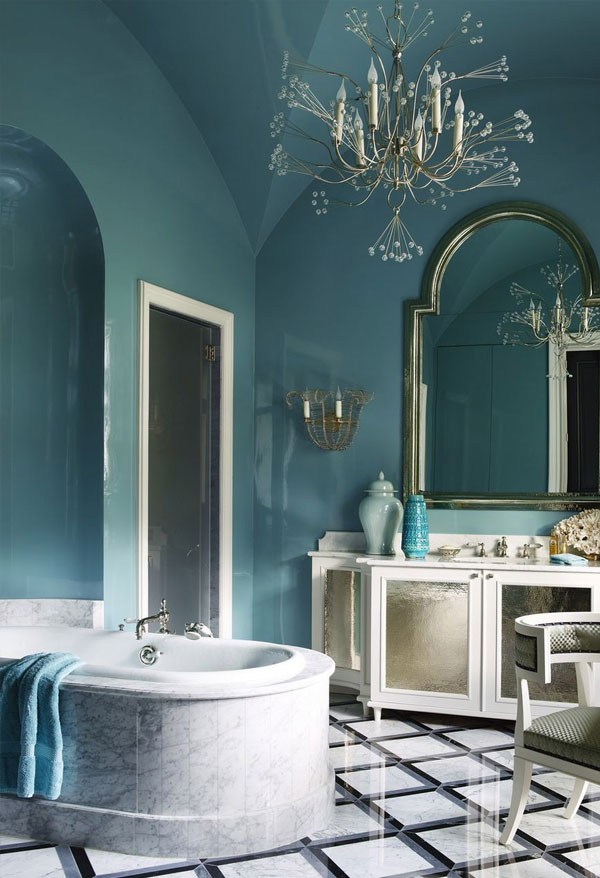 Unique charm shines through this artfully-decorated French home marrying marble, glass, and metal. The Jacob Delafon tub is fitted by Waterworks and complemented by custom vanity, mirror, and flooring. W jacobdelafon.fr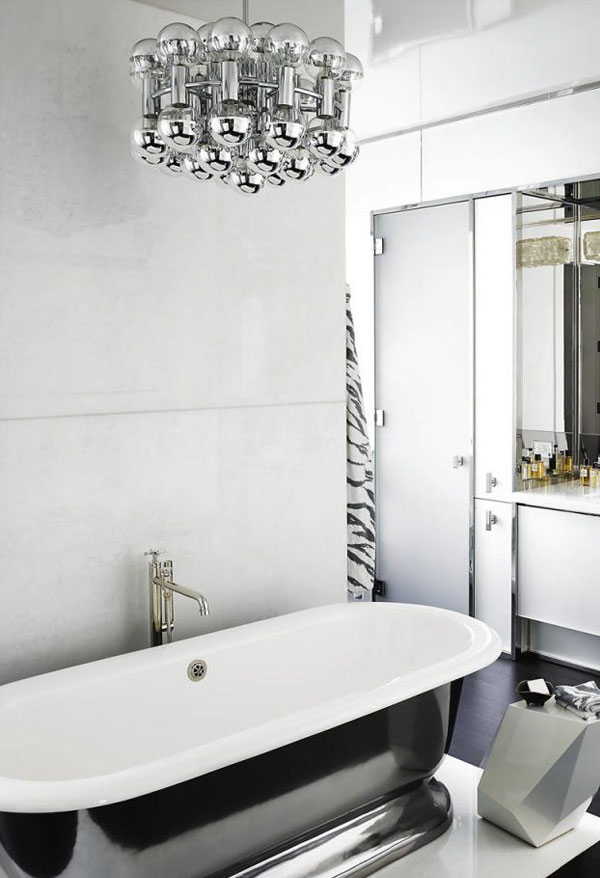 Old meets new in this Manhattan master bath, featuring a stand-out 1960's Sarfatti light fixture and the Water Monopoly tub beneath it. W thewatermonopoly.com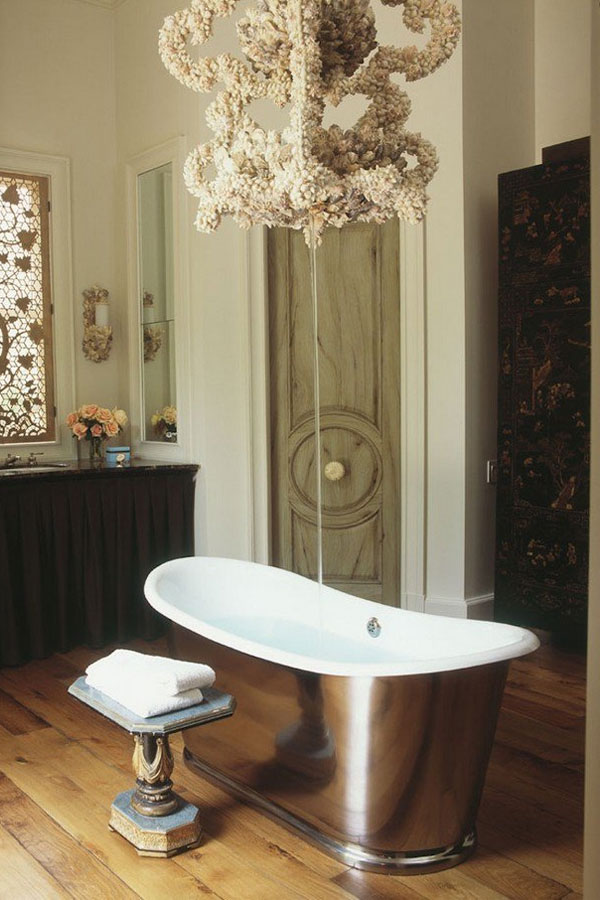 Your eyes do not deceive you - this shell-encrusted chandelier doubles also fills this freestanding Waterworks Candide tub. It lights up the California home of designers Andrew Fisher and Jeffry Weisman with an elegant touch. W waterworks.com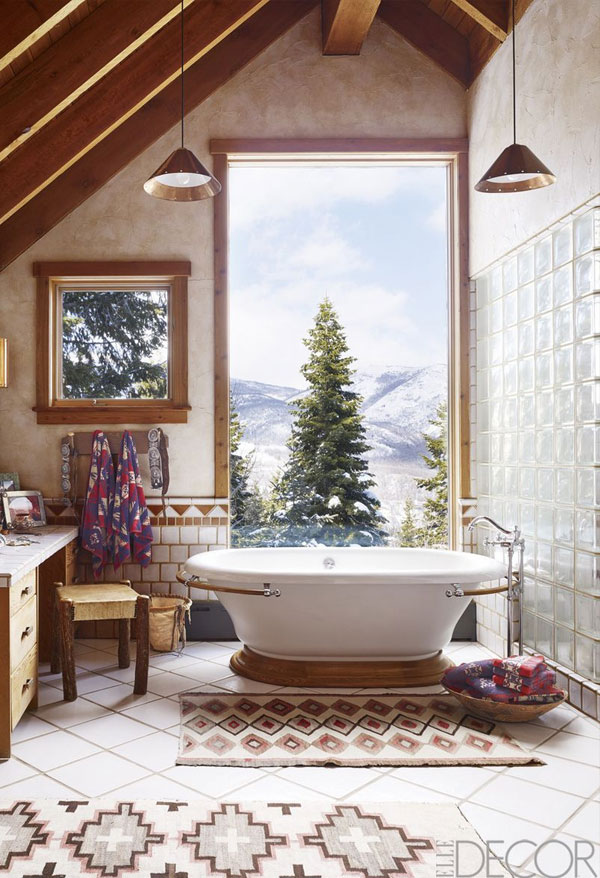 Somewhere in Utah lies this Kohler tub with a postcard-worthy view to die for. Its rustic charm is a sum of tile and wood, ancient Navajo rugs, as well as copper sconces and pendants. W kohler.my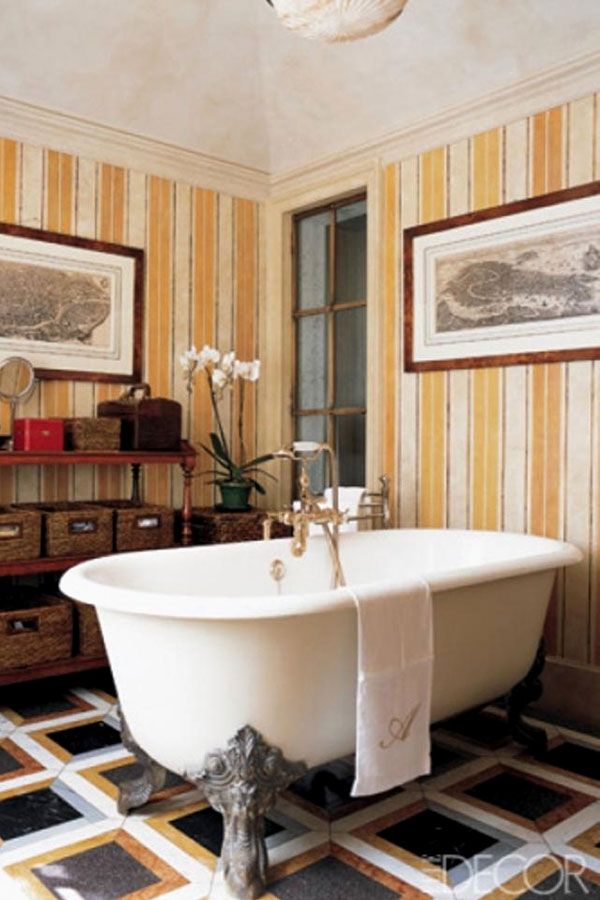 Regal and bold, its antique claw feet are what first attracts us to this London bathtub in its decidedly quirky set-up. We are then drawn in to the gold fittings and 18th century map engravings, lending a old-timey feel to the masterpiece of Italian decorators Studio Peregalli. W studioperegalli.com
(swipe left for more)
Images: Elle Decor & Architecture Daily